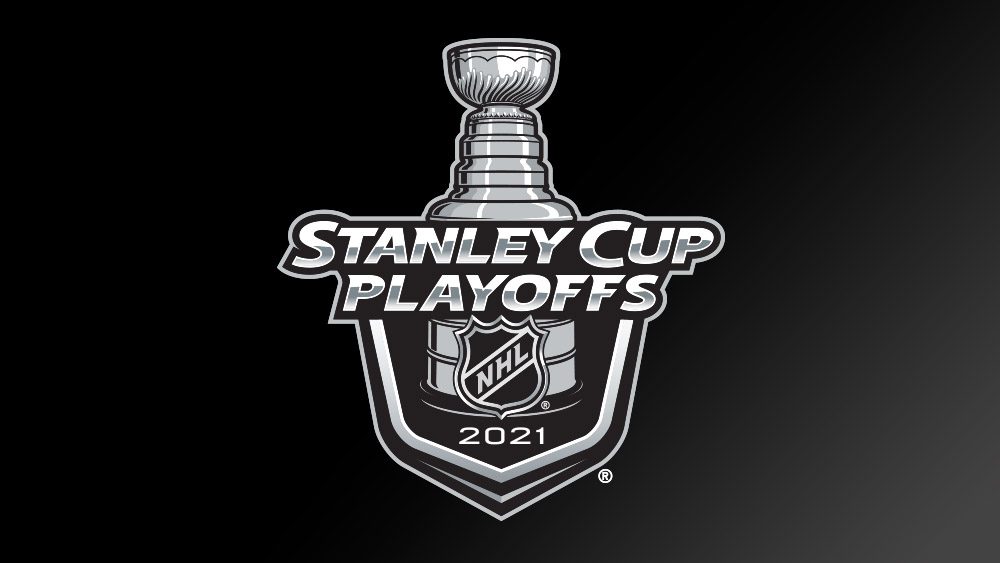 The 2021 Second Round concluded Thursday, June 10 after the Golden Knights eliminated the Avalanche in Game 6 and advanced to the final four for the third time since joining the NHL
18,149 – Fans at T-Mobile Arena during Game 6, when the Golden Knights earned their fourth straight win and advanced to the Stanley Cup Semifinals. The combined attendance was 249,623 across the 17 stateside games during the Second Round, equating to an average of over 14,500 per contest.
6,000 – Combined attendance for the Second Round series between the Canadiens and Jets. Winnipeg welcomed 500 fully-vaccinated healthcare workers to Bell MTS Place for Game 1 and 2, while Montreal hosted 2,500 fans at Bell Centre for Game 3 and 4.
241 – Minutes of playing time between Montreal and Winnipeg (241:39), with the Canadiens never trailing over their four-game sweep. Montreal owns an active stretch of 437:53 without trailing, the second longest such run in Stanley Cup Playoffs history behind the benchmark of 488:38 set by the 1960 Canadiens when they won their NHL-record fifth consecutive championship.
89 – Playoff wins by Marc-Andre Fleury, who surpassed Billy Smith and Ed Belfour (both w/ 88) for sole possession of fourth place on the League's all-time list. Fleury needs three to tie Grant Fuhr (92) for third.
43 – Percentage of games during the Second Round in which the winning team overcame a deficit (9 of 21 GP), bringing to the total of comeback wins this postseason to 30 (45.5% of 66 GP).
31 – Series wins by Lou Lamoriello (31-22), the second most among NHL general managers behind Glen Sather (41-20). He has earned six series wins since joining the Islanders (6-2) – prior to 2018-19, New York had won one postseason round since the 1994 Stanley Cup Playoffs (1-8).
28 – Years since a Canadiens player scored a series-clinching goal in overtime prior to Tyler Toffoli in Game 4 against the Jets.
24 – Tying goals in the Second Round, including three in the Golden Knights' series-clinching win Thursday.
10 – Games won by the road team during the Second Round out of 21 total contests (.476 W%). Visiting teams are 32-34 overall this postseason (.485 W%).
7 – Series wins by the Golden Knights, the most in League history by a franchise in its first four NHL seasons. The Blues and Rangers each had six.
7 – Points by Nikita Kucherov (2-5—7 in 5 GP) against the Hurricanes. He leads all players in the 2021 Stanley Cup Playoffs with 18 (5-13—18 in 11 GP), bringing his postseason point total to 52 since 2020 (12-40—52 in 36 GP).
7 – Length of the Canadiens' current winning streak, which includes a 4-0 record against the Jets in the Second Round. The seven-game run marks Montreal's longest winning streak in a postseason since 1993, when the Canadiens earned a franchise-record 11 straight victories en route to capturing their most recent Stanley Cup.
6 – Games which required overtime in the Second Round, with Casey Cizikas, Brad Marchand, Mikko Rantanen, Jordan Staal, Mark Stone and Tyler Toffoli tallying the winners in those contests. A total of 22 games in the 2021 Stanley Cup Playoffs have gone past regulation, which is just six back of the NHL record for most in a single postseason (28 in 1993 & 2020).
4 – Teams which defeated higher seeds in the Second Round (MTL, NYI, TBL & VGK). It marks the first time since 1992 (BOS, CHI, EDM & PIT) in which each of the four teams competing in the round before the Stanley Cup Final defeated a higher-ranked opponent in its preceding series.
4 – Instances in NHL history in which a team overcame a 2-0 series deficit to win a best-of-seven against the No. 1-seeded club. Vegas joined Chicago in the 1962 and 1965 Semifinals as well as Boston in the 2011 Stanley Cup Final.
4 – Goals by Kyle Palmieri (4-2—6 in 6 GP) against the Bruins. He leads the Islanders with seven goals in the 2021 Stanley Cup Playoffs (7-2—9 in 12 GP) – only six other in-season acquisitions have scored as many in a postseason since 2010, a cohort which includes teammate Jean-Gabriel Pageau last year (8-3—11 in 22 GP).
3 – Series-clinching goals by Brayden Point, which date to Game 5 of the 2020 First Round (also Game 6 of 2020 SCF & Game 5 of 2021 R2). The only player in League history with four over a span of two NHL postseasons is Ken Linseman from 1983 to 1984 (w/ EDM).
3 – Consecutive series-clinching shutouts by Andrei Vasilevskiy (Game 6 of 2020 SCF, Game 6 of 2021 R1 & Game 5 of 2021 R2), the longest such run by a goaltender in NHL history.
2 – Series-clinching goals by Brock Nelson (Game 4 of 2019 R1 & Game 6 of 2021 R2), which trail only Mike Bossy (6) and Clark Gillies (4) for the most in Islanders history. Nelson (9-6—15 in 12 GP) owns a career goals per game of 0.75 in potential series-clinching contests.
COURTESY NHLmedia.com