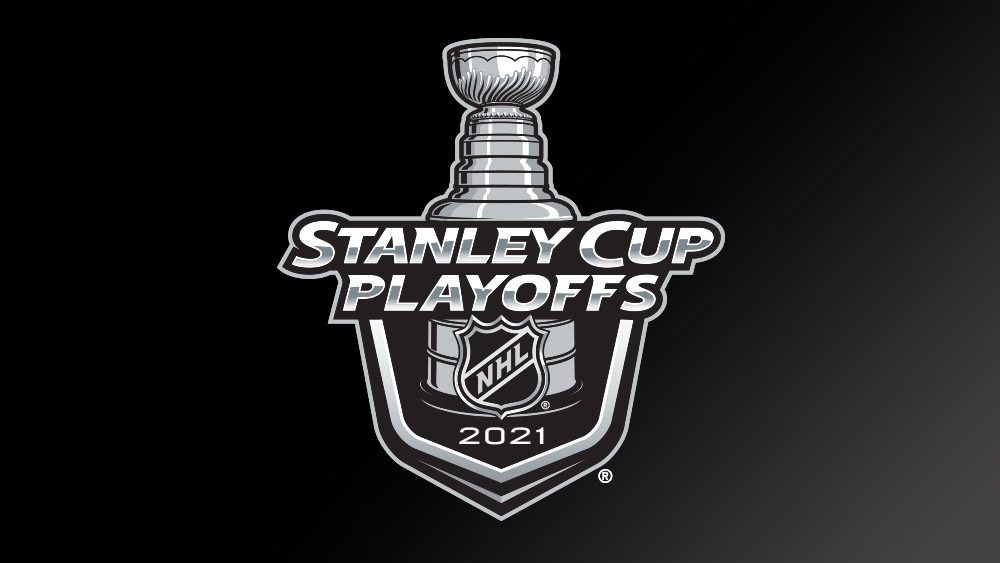 The 2021 First Round Concluded Monday, May 31, After the Canadiens Won a Historic Game 7 Against the Maple Leafs to Complete their Rally from a 3-1 Series Deficit
57 – Years since the last Game 7 between the Canadiens and Maple Leafs prior to May 31, when the Original Six rivals contested their winner-take-all showdown at Scotiabank Arena. The Sportsnet broadcast had an average audience of 4.8 million and reached 11 million Canadians overall, making it the network's most-watched NHL game.
47 – Percentage of games in which the winning team overcame a deficit (21 of 45 GP). There were four multi-goal comeback wins, including one in a series-clincher and one three-goal rally.
22 – Overtime periods contested, totaling 228:23 of action. The 22 total overtime periods were the most ever in a single playoff round, surpassing the 20 contested in the 2017 First Round.
22 – Games won by the road team out of 45 total contests (.489 W%).
16 – Games that required overtime, tied for the third most in a single playoff round in NHL history (18 GP in 2017 R1, 17 GP in 2013 CQF & 16 GP in 2012 CQF).
14 – Teams that welcomed fans for at least one game, including the largest First Round crowd of 14,107 in Nashville. The last two games between the Canadiens and Maple Leafs also welcomed fans, as Montreal hosted 2,500 fans for Game 6 – the first time a Canadian NHL club opened its doors in more than a year – and Toronto welcomed 550 frontline healthcare workers for the series finale.
11 – League-leading point total by Nikita Kucherov (3-8—11 in 6 GP), who returned to the Lightning lineup after missing the 2020-21 regular season. Kucherov paced all players with 34 points during the 2020 postseason (7-27—34 in 25 GP).
8 – Game 7 hat tricks in NHL history. Golden Knights forward Mattias Janmark became the second player in as many years to achieve the feat (also Joel Kiviranta in 2020 R2).
8 – Goals allowed by Connor Hellebuyck (1.60 GAA, .950 SV%, 1 SO), who backstopped the Jets to their first sweep in franchise history.
7 – Series which featured at least one overtime game. The only playoff rounds with more were the 2001 Conference Quarterfinals, 2013 Conference Quarterfinals and 2017 First Round with eight apiece.
7 – Wins by teams when facing elimination, marking the fifth time in eight years that the First Round featured that many series-extending victories (also 8 in 2014, 8 in 2015, 8 in 2016 & 7 in 2019).
6 – NHL-leading goal total by Nathan MacKinnon (6-3—9 in 4 GP), who led the Presidents' Trophy-winning Avalanche to their third four-game sweep in franchise history (also 1996 SCF & 2001 CQF). The last player with more goals through four games played in a postseason was Dino Ciccarelli with the Capitals over 31 years ago (7 G in 1990).
5 – Series which required at least six games, marking the 11th time in 14 postseasons since 2008 that the First Round/Conference Quarterfinals included as many such series.
5 – Lower-ranked teams which advanced (BOS, MTL, NYI, TBL & WPG). Only four other playoff rounds in NHL history have featured as many teams earning a series win against a higher-ranked opponent (6 in 1993 DSF; 5 in 1999 CQF, 2013 CQF & 2019 R1).
4 – Teams which advanced after overcoming a series deficit of at least one game (BOS, MTL, NYI & VGK).
3 – Series which featured overtime in three straight games (BOS vs. WSH, WPG vs. EDM & CAR vs. NSH). It was the first time in NHL history that three series in the same round each featured three or more consecutive overtime games. The only other playoff years with as many were 1993 (1 each in DSF, DF & SCF) and 2001 (1 each in CQF, CSF & CF).
2 – Teams that forced a Game 7 after facing a 3-1 series deficit (MIN & MTL). Only seven other playoff rounds in NHL history have featured multiple teams doing so, including three during the 2020 Second Round (also 4 in 1992 DSF; 2 in 1987 DF, 1991 DSF, 2003 CQF, 2008 CQF & 2011 CQF).
COURTESY NHLmedia.com