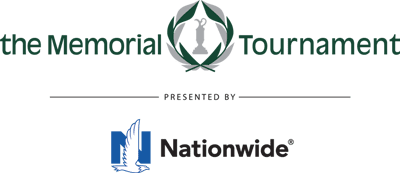 the Memorial Tournament presented by Nationwide
May 21, 2021
Dublin, Ohio – Officials of the Memorial Tournament presented by Nationwide provided the following statement at 3:30 p.m. on Friday, May 21, 2021.
The Memorial Tournament is fortunate to have a very passionate and engaged fan base, one that has made the Memorial among the most well-attended tournaments on TOUR each year. Through the pandemic, the Memorial has maintained a strong relationship and connection with our community and in so doing established an Official Waiting List comprised of our most loyal patrons. Per CDC recommendations and in cooperation with the PGA TOUR and State and local guidance, the Memorial will offer those individuals on the Waiting List the opportunity to purchase weekly badges.
For more information about the Memorial Tournament presented by Nationwide, please visit thememorialtournament.com. For the latest news and updates on social media, follow the Tournament on Twitter and Instagram at @MemorialGolf and on Facebook at Facebook.com/theMemorialTournament.
Website: the Memorial Tournament
Follow us on Twitter: @memorialgolf (www.twitter.com/memorialgolf)
Like us on Facebook: http://fanpage.thememorialtournament.com
COURTESY THE MEMORIAL TOURNAMENT