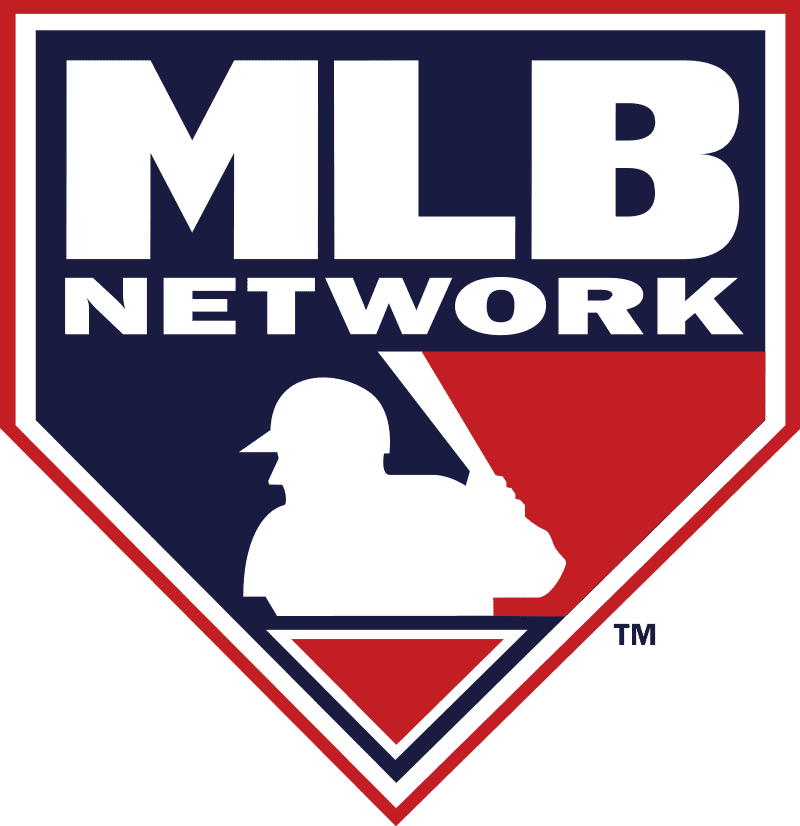 Six-Time MLB All-Star CC Sabathia Rejoins MLB Network's Sean Casey, Chris Young and Stephen Nelson for a Non-Traditional Game Call
5/27/2021
May 27, 2021 – MLB Network Showcase: Clubhouse Edition – a new, non-traditional game telecast format MLB Network debuted this past April – will return when the Los Angeles Angels visit the San Francisco Giants on Tuesday, June 1 at 9:30 p.m. ET. In a format designed to spotlight the organic conversations that take place among a group of former players when they watch a game, All-Stars Sean Casey, CC Sabathia and new MLB Network analyst Chris Young will join host Stephen Nelson to call the action from a casual setup inside MLB Network's Studio 21. Highlights from the debut telecast of MLB Network Showcase: Clubhouse Edition featuring the New York Yankees against the Cleveland Indians on April 25 can be viewed here.
Leading up to Tuesday's Clubhouse Edition, MLB Network Showcase presented by Chevrolet will see the Atlanta Braves square off against the New York Mets tomorrow, May 28 at 7:00 p.m. ET, live from Citi Field. Featuring a traditional format, Matt Vasgersian (play-by-play), Tom Verducci (analyst) and Ken Rosenthal (reporter) will call the game, with MLB Central (10:00 a.m. ET) High Heat (1:00 p.m. ET) and MLB Tonight (5:30 p.m. ET) previewing the night's action leading up to the telecast. MLB Network's complete live game schedule is available here.
MLB Network has produced four different game telecast formats this season, including MLB Network Showcase, MLB Network Showcase: Clubhouse Edition, MLB Network Statcast and MLB Network Showcase – MLB Tonight style. Brian Kenny, Dan O'Dowd, Carlos Peña and MLB.com writer Mike Petriello called an MLB Network Showcase matchup using an enhanced broadcast format from Statcast powered by Google Cloud featuring the Chicago White Sox against the St. Louis Cardinals yesterday afternoon. The broadcast featured real-time data, game relevant analytics and thoughtful commentary all through the lens of statcast. MLB Network also aired an MLB Network Showcase – MLB Tonight style game telecast presented by Chevrolet featuring the White Sox against the Minnesota Twins on May 12. Greg Amsinger, Dan Plesac and Harold Reynolds incorporated elements from MLB Tonight throughout their call, including highlights, demonstrations and live look-ins to other games. Tuesday's MLB Network Showcase: Clubhouse Edition will be produced in collaboration with Sabathia and Ron Berkowitz, President of Berk Communications.
As is the case for every live regular season game on MLB Network, tomorrow and next Tuesday's telecast will be available for authenticated live streaming via the MLB app and MLBNetwork.com. Tuesday's game will be blacked out in the Los Angeles and San Francisco home television territories.
About MLB Network:
Launched on January 1, 2009, MLB Network is the ultimate television destination for baseball fans, featuring the multiple Emmy Award-winning MLB Tonight, live regular season and Postseason game telecasts, original programming, highlights and analysis. MLB Network is distributed by TV providers throughout the U.S., Australia, Canada, Europe, Caribbean and Latin America, and is available for live, authenticated streaming via the MLB app and MLBNetwork.com/Watch. For more information, go to www.MLBNetwork.com.
COURTESY MLB NETWORK & MLBpressbox.com