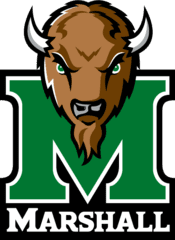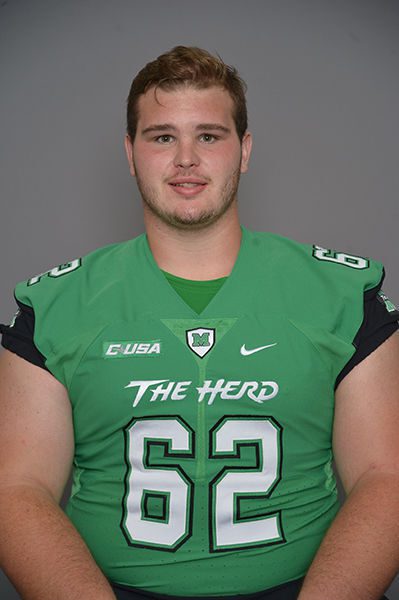 He is very much sought-after by schools like Florida State.
Mainly due to the fact that Adam Fuller, Florida State University's Defensive Coordinator, is Marshall's former DC.
Also, factor in that the Oregon Ducks where former Marshall Offensive Line coach Alex Mirabal is now heading the "O" line in Eugene.
Marshall Senior Cain Madden, who went from walk-on to an all-American, announced on social media Wednesday, that he will join the NCAA Transfer Portal.
"After thinking and praying, I decided to enter the portal," his message said. "I am truly grateful that I have been able to develop my skills both inside and outside the field for five years at Marshall.
Furthermore, he said, "Thanks to my coaches, teammates, athletic staff, and HerdNation for supporting me especially on football and academic travel. I will be #SonOfMarshall forever."
During his Thundering Herd career, Madden saw action in 48 games, starting 31.
During the 2020 season, Madden started nine games, missing only the Middle Tennessee game. Quite an phenomenal feat considering in a year where COVID-19 kept players out of the lineup for days and weeks.
Known to his teammates as the "Dump Truck", Madden is solid as steel on run blocking. He is even more stellar on pass blocking, by not allowing a sack in 273 snaps.
The Minford, Ohio native 2020 honors were:
* All-American First Team from Pro Football Focus
*Walter Camp Second Team All-American
*Associated Press Second Team All-American
CLASS: Senior
HT/WT: 6′ 3″, 313 lbs
BIRTHPLACE: South Webster, Ohio