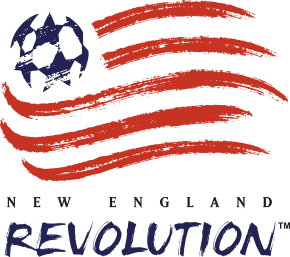 MACIEL & BELL ESTABLISH PIPELINE FROM REVS II TO MLS S II TO MLS
One year after Revolution II — the Revolution's USL League One outfit —
was established to bridge the gap between the club's Academy and first
team, the pipeline is already bearing fruit for the senior side.
In Wednesday's draw at Philadelphia, defender Jon Bell made his MLS debut and played 90 minutes in central defense. He was joined in the starting lineup by midfielder Lucas 'Maciel' Felix, who made his MLS debut on May
1 vs. Atlanta. It marked the first time two Revolution II alums appeared in
the same match for the Revolution. Bell and Maciel are joined on the firstteam roster by defender Collin Verfurth, who last summer became the first player signed from Revs II to the first team.
Bell slotted in alongside Andrew Farrell at Subaru Park and helped anchor New England to its second away result in three tries this season. He posted team highs in possessions gained (11) and clearances (5), adding
two tackles and two interceptions. In the Revolution's season opener at
Chicago, Bell became the first Revs II graduate to make the first team's
match-day roster. The 6-foot-1 UMBC graduate started all but one game
for Revolution II in its maiden USL League One campaign last season, and
will continue to provide critical depth for a Revolution side navigating a
condensed 2021 schedule.
Maciel has started each of the Revolution's last three games in central
midfield. He currently ranks fifth among all MLS players (min. 100 attempts)
with a 92.3 percent passing accuracy rate. In his MLS debut on May 1 vs.
Atlanta, he was instrumental in helping the team maintain possession and
protect its one-goal lead by completing all 33 of his passes. Dating back
to 2011 – when Opta began tracking MLS statistics – no Revolution player
who has completed 100 percent of their passes in a game has recorded as
many passes as Maciel.
REVOLUTION ALL-TIME LEADERS
100% PASS COMPLETION IN A SINGLE GAME SINCE 2011
Rank Player Match Passes
Maciel 5/1/21 vs. ATL 33/33
Chris Tierney 4/3/17 at POR 27/27
Antonio Delamea 10/6/18 at ATL 24/24
T-4. Scott Caldwell 5/11/14 at SEA 19/19
T-4. Kevin Alston 4/19/15 vs. PHI 19/19
The 21-year-old Brazilian was the only Revolution II player to feature in all
16 matches during his debut season in 2020. The five-foot-six midfielder
led Revs II with 1,414 minutes played, including 13 90-minute outings. A native of Rio de Janeiro, Brazil, Maciel developed for 10 years in the Botafogo
F.R. Academy.
He is the sixth Brazil native to suit up for the Revs, and the first to do so
since 2012. He joins Cassio (2005), Cate (2001), Benny Feilhaber (2011-12),
Roberto Linck (2010), and Welton (1996).
COURTESY NEW ENGLAND REVOLUTION COMMUNICATIONS