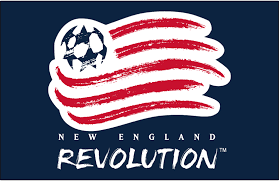 2021 MLS
Regular Season
Match #6

New England 2021 MLS Record:
2-1-2, 8 pts.
2nd in East. Conf.
Sunday, May 16

Gillette Stadium
(Foxborough, Mass.)
6:00 p.m. ET
Columbus SC 2021 MLS Record:
1-1-2, 5 pts.
8th in East. Conf.
New England Revolution (Home: 2-0-0 Away: 0-1-2)
WHAT TO WATCH WHAT TO WATCH FFOR vs. columbus columbus SC
• New England meeting Columbus SC for the first time since the
Eastern Conference Final of the 2020 MLS Cup Playoffs on Dec.
6.
• The Revolution winning their first three home contests of the
season for the first time since 2005, when New England won its
first four matches at Gillette Stadium en route to an appearance
in MLS Cup.
• New England improving on its 23-28-13 record in the all-time
series against Columbus, including a 15-17-6 mark at home.
• Sporting Director and Head Coach Bruce Arena coaching
against Columbus SC in league play for the first time with New
England and building on his 16-9-4 all-time record against the
Crew.
• Arena improving on his 18-11-18 record with New England.
• GK Matt Turner's next appearance will be his 75th in MLS, all
with New England.
• M Carles Gil continuing to pace MLS in chances created (23),
big chances created (7), chances created from set play (11), successful crosses/corners (22), and assists from set play (T1st- 2).
• Gil maintaining his place among league leaders in passes into
the final third (T3rd- 55) and fouls won (4th- 17).
• Gil's (5) next penalty-kick goal will equal Joe-Max Moore for
fourth most in Revolution history. New England is 7-1-4 across
all competitions when Gil scores a goal.
• M Maciel logging his fourth straight start and remaining among
MLS leaders in passing accuracy, where his 92.3% rate ranks 5th
among all players with at least 100 attempts.
• F Adam Buksa holding his place among league leaders in aerial
duels won (T1st- 27), duels won (3rd- 45), shots (T3rd- 17) and
touches in the opposing box (T3rd- 29).
• F Teal Bunbury (16) is one game-winning goal shy of leaping
Diego Fagundez for third most on the club's all-time list.
• Bunbury is five appearances away from his 300th in MLS.
• F Edward Kizza, New England's first-round selection in the 2021
MLS SuperDraft, potentially making his Gillette Stadium debut
after recording his first three substitute appearances on the road.
• D Andrew Farrell (244) is two appearances away from matching Chris Tierney for fourth-most games played in Revs history.
QUOTEWORTHY
Here is what Sporting Director and Head Coach Bruce Arena, forward Gustavo Bou and goalkeeper Matt Turner had to say during media availability
ahead of Sunday's match:
Revolution Sporting Director and Head Coach Bruce Arena
On Sunday's matchup with Columbus SC:
Arena: "Well, we're looking forward to the game. The defending MLS Cup
champions are coming into Foxborough in Gillette Stadium so it's obviously
going to be challenging game. They're off to a little bit of a slow start for them
in the league but we know they're a good team. They've had a lot of preparation for the season with the [Concacaf] Champions League games so they'll
be a team that's going to come in to Foxborough and be a handful. Our team
continues to move forward, I think the Philadelphia game we played a good
game. We certainly have a lot of areas where we can improve and that'll be
the challenge for the next game.
Revolution Forward Gustavo Bou (translated from Spanish)
On how the team feels ahead of Sunday's game:
Bou: "We feel good. I think we're in a good place. We have the chance to
play against a good opponent that we saw last year in the conference final.
They beat us a goal but the positives are that this is a new game and we're
the home team. It'll be important for us to be focused and play the game we
want to play in order to win and continue improving. We want to try and win
every game but also continue improving in every game. We know we have to
do everything we can to take three points from our home games. Last year we
didn't do that. We didn't play well at home and that forced us to win games on
the road. I think things have changed. We've won our first few games at home.
We're still looking for the first win on the road. But the season just started and
hopefully we can grab three points this weekend."
Revolution Goalkeeper Matt Turner
On wrapping up a three-games in nine-day stretch on Sunday:
Turner: "I think our group is feeling good. We've relied on our depth. We haven't played the same exact lineup every single [game]. It would've been nice
to get the boost of three points – we feel a little hard done by that – but I think
everyone sort of realizes now the intensity and the focus is takes for 90 minutes to get a result in this league or get the three points that you want in this
league. The challenges [we] face, they have MLS Cup MVP Lucas Zelarayán,
they have Gyasi Zardes, Pedro Santos, they have Darlington Nagbe, a good
goalkeeper, a strong backline who are really good with dealing with balls in
the air. Tactically, they have a great coach as well. It's a strong team. We know
that intensity needs to be our starting point. If we come out, we set the tone,
we win our first few tackles in the game, and we sustain that through 90 minutes, we can find ourselves in a position to take all three points from this one."
NEW ENGLAND – COLUMBUS CONNECTIONS
Revolution midfielder Scott Caldwell and forward Teal Bunbury played under Crew Head Coach Caleb Porter at the University of Akron. Bunbury and Caldwell were also teammates with Crew midfielder Darlington
Nagbe at Akron.
• Revolution midfielder Emmanuel Boateng played for Columbus in 2020,
helping the club to its second MLS Cup title.
• Crew forward Gyasi Zardes played under Revolution Sporting Director &
Head Coach Bruce Arena at LA Galaxy from 2013-2016, and played under
Technical Director Curt Onalfo the following season. Zardes and Darlington Nagbe also played for Arena with the U.S. Men's National Team.
• Revolution defender A.J. DeLaGarza and Boateng were teammates with
Zardes at LA Galaxy in 2016.
• Revolution goalkeeper Earl Edwards Jr. and Crew forward Kevin Molino
were teammates at Orlando City SC from 2015-2016.
• Revolution midfielder Matt Polster was teammates with Crew goalkeeper Matt Lampson (2016-2017) and defender Grant Lillard (2018) at Chicago Fire FC.
• Revolution midfielder Tommy McNamara was teammates with Crew defender Marlon Hairston at Houston Dynamo in 2019.
• Revolution midfielder Tajon Buchanan and Crew midfielder Liam Fraser were called into the Canada Men's National Team's January camp in Bradenton, Fla. this past winter.
BRUCE ARENA REINFORCES ROSTER FOR 2021 SEASON
Sporting Director & Head Coach Bruce Arena reinforced the Revolution's roster by adding nine players over the offseason. With all 11 starters
from December's Eastern Conference Final still in the fold, New England
is poised to build on last season's success and again compete for trophies
in 2021.
Arena utilized the full spectrum of roster mechanisms to bolster this year's
squad, adding players through the international market, MLS free agency,
Revolution II, and the MLS SuperDraft.
New England's offseason moves are headlined by the incoming transfers
of Icelandic international Arnór Traustason, former FC Barcelona midfielder Wilfrid Kaptoum, and Colombian left back Christian Mafla. Also
incoming are free agents Emmanuel Boateng, A.J. DeLaGarza, and Earl
Edwards Jr., who bring nearly 400 combined MLS appearances as well as
four MLS Cups to the Revolution.
The club also tapped into the Revolution II pipeline again, promoting defender Jon Bell and midfielder Maciel to the first team. They join defender
Collin Verfurth, who was inked to a first-team contract in July 2020, as the
first three players to make the leap from Revs II to the senior side.
Rounding out Arena's offseason moves is forward Edward Kizza, whom
New England selected with the 24th-overall pick in January's SuperDraft.
A prolific goal scorer at the University of Pittsburgh, Kizza is poied to compete for first-team minutes at forward.
REVOLUTION 2020-21 OFFSEASON TRANSACTIONS
Players In Players Out
GK Earl Edwards Jr. (Free Agency) M Isaac Angking
D Christian Mafla (Transfer) GK Jeff Caldwell
M Wilfrid Kaptoum (Transfer) M Nicolas Firmino
D A.J. DeLaGarza (Free Agency) F Kekuta Manneh
M Emmanuel Boateng (Free Agency) D Michael Mancienne
F Edward Kizza (MLS SuperDraft) F Cristian Penilla
M Arnór Traustason (Transfer) D Antonio Delamea
D Jon Bell (Revolution II) M Diego Fagundez
M Maciel (Revolution II) M Kelyn Rowe
M Lee Nguyen
D Alexander Buttner
REVS ANNOUNCE ANNOUNCE NEW TV DEALS WITH DEALS WITH CBS BOSTON & MYRITV
The Revolution announced two new broadcast partnerships ahead of the
2021 season, with CBS Boston and myRITV becoming the club's new local
television homes.
CBS Boston is the new Boston-area television home of the New England
Revolution as the club and station announced a new local broadcast partnership ahead of the 2021 Major League Soccer season. All of the Revolution's 30 regionally televised matches this season will air on WSBK-TV38
and WBZ-TV (Channel 4 Boston), available to viewers in the Boston (Manchester), New Hampshire, and Vermont markets. New England Revolution season-long team coverage will be available on CBS Boston's broadcast
and digital properties, including CBSN Boston.
myRITV is Rhode Island's new television home of the Revolution as the
club and station announced a local broadcast partnership in April. All of
the Revolution's 30 regionally televised matches during the 2021 MLS
campaign will be available over-the-air on myRITV.
Out-of-market viewers can find Revolution games on ESPN+ (available for
authenticated subscribers).
Brad Feldman and Charlie Davies return for their second season together in the Revolution broadcast booth, joined once again by Naoko Funayama reporting pitchside. Revolution matches will continue to air locally
on the Revolution's flagship radio partner, 98.5 The Sports Hub (WBZ-FM),
as well as via the club's Brazilian-Portuguese radio partner WBIX 1260 AM
Nossa Radio USA.
COURTESY NEW ENGLAND COMMUNICATIONS