For Immediate Release
May 16, 2021
View Online: https://bit.ly/2STlMuy
Wolverines win second consecutive Big Ten title and seventh overall
[RESULTS]
INDIANAPOLIS, Ind. – Michigan won its second consecutive Big Ten title and seventh overall at the 2021 Big Ten Rowing Championships Sunday at the Indianapolis Rowing Center at Eagle Creek Park. The Wolverines recorded 191 team points, marking the second-highest team total in Big Ten Championships history and just one point shy of a perfect score after winning six of the seven races.
Michigan tallied wins in the novice eight (6:46.444), third varsity four (7:24.468), second varsity four (7:26.420), varsity four (7:20.540), second varsity eight (6:37.713) and varsity eight (6:25.744) races.
Ohio State followed in second place with 158 points, while Rutgers finished third (143), Wisconsin claimed fourth (116), and Indiana rounded out the top five with 87 points. Complete team results and the All-Big Ten teams can be found below, while complete race results can be found above.
BTN will debut coverage of the Big Ten Rowing Championships on Saturday, May 22, at 3 p.m. ET.
With the win, Michigan earns the conference's automatic berth to the NCAA Championships, which will take place May 28-30 at Nathan Benderson Park in Sarasota, Florida. The rest of the field for the 2021 NCAA Championships will be announced on Tuesday, May 18, on NCAA.com.

First Team All-Big Ten
Abigail Bogovich, Indiana
Hannah Greenlee, Iowa
Tayla-May Bentley, Michigan
Madison Byrd, Michigan
Annika Hoffmann, Michigan
Sarah Flowney, Michigan State
Lauren Burrows-Cheng, Minnesota
Leonie Heuer, Ohio State
Emma Hopkins, Rutgers
Luisa Neerschulte, Rutgers
Charlotte Melcher, Wisconsin

Second Team All-Big Ten
Ella Cunningham, Indiana
Katie Pearson, Iowa
Grace Collins, Michigan
Lilia Duncan, Michigan
Maya Elbaranes, Michigan State
Lindsay Eliasen, Minnesota
Liza Simaceva, Ohio State
Jessy Vermeer, Ohio State
Olivia Maxton, Rutgers
Femke Paulis, Rutgers
Brandi Gueths, Wisconsin

Sportsmanship Award Honorees
Ruby Leverington, Indiana
Molly Rygh, Iowa
Ally Eggleton, Michigan
Kendall Carlin, Michigan State
Meade Avery, Minnesota
Lena Harper, Ohio State
Kathleen Butler, Rutgers
Adrienne Kisting, Wisconsin
#B1GRow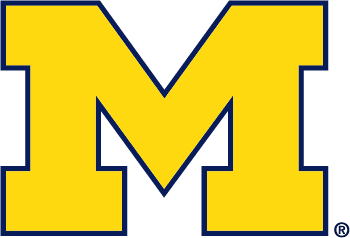 COURTESY THE BIG TEN COMMUNICATIONS