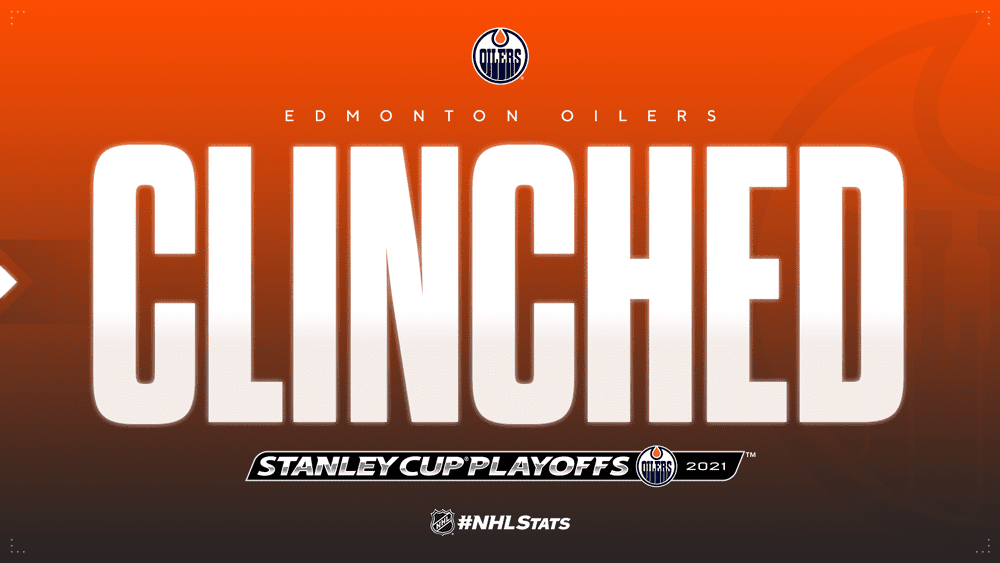 Ten #NHLStats about the Edmonton Oilers, who are headed to the postseason for a second straight year and 23rd time in franchise history.
1. Edmonton has reached the playoffs in consecutive seasons for the first time since a run of five straight berths from 1997 to 2001. The only other instance in which the Oilers made consecutive postseason appearances was during each of their first 13 NHL campaigns from 1980 to 1992.
2. The Oilers hold the best series winning percentage (.673) and playoff game winning percentage (.597) in NHL history. Edmonton (5) also is tied with the Pittsburgh Penguins (5) for the most Stanley Cup wins among non-Original Six clubs; the Montreal Canadiens (23), Toronto Maple Leafs (13), Detroit Red Wings (11), Boston Bruins (6) and Chicago Blackhawks (6) are the only franchises with more titles since the NHL's founding in 1917-18.
3. The Oilers will contest a head-to-head playoff series against a Canadian club for the first time since 1992 when they earned a six-game triumph over the Vancouver Canucks in the Division Finals. Before that, Edmonton faced at least one Canadian team in nine of its 12 trips to the postseason (from 1980 to 1991).
4. Edmonton is 13-1 in 14 series versus Canadian teams in the Stanley Cup Playoffs (.929 W), with their only loss against the Calgary Flames in the 1986 Division Finals. The Oilers' last such meeting in the opening round came against the Flames in the 1991 Division Semifinals when Esa Tikkanen (3-1—4) completed a hat trick in overtime as Edmonton rallied from a three-goal deficit to win Game 7.
5. Connor McDavid (10-8—18) and Leon Draisaitl (9-13—22) each have skated in all of Edmonton's 17 postseason games since 2017, totaling 19-21—40 (2.35 P/GP combined). Should they maintain their current ranks in the 2020-21 scoring race, Edmonton will seek to join a short list of teams in the NHL's expansion era (since 1967-68) to win a Stanley Cup after having the top two highest-scorers during the regular season – only the Bruins (1970 and 1972), Oilers (1984, 1985 and 1987) and Penguins (1992) have done so.
6. Connor McDavid (Game 2 of 2020 Stanley Cup Qualifiers) and LeonDraisaitl (Game 6 of 2017 Second Round) have accounted for each of the franchise's last two playoff hat tricks. The only Oilers with multiple playoff hat tricks are Wayne Gretzky (7), Jari Kurri (7), Mark Messier (3), Esa Tikkanen (3) and Glenn Anderson (2).
7. Leon Draisaitl (1.29 P/GP) owns the second-highest playoff points-per-game rate among active players and the fourth-highest in franchise history. He is one of nine players in Oilers history to log three or more points in a playoff game at least four times in his career – each player ahead of Draisaitl did so over the course of 50 or more games, compared to the 17 postseason appearances he has to date.
8. Ryan Nugent-Hopkins, one of 18 players who dressed at least one game with Edmonton in the 2020 Stanley Cup Qualifiers that remain with the club, led the team with six assists last postseason (2-6—8 in 4 GP).
9. Kyle Turris has three career playoff overtime goals, which trails only Patrick Kane (5), Corey Perry (5), Nicklas Backstrom (4), Patrice Bergeron (4) and Patrick Marleau (4) for the most among active players. Fellow offseason addition Tyson Barrie has 1-13—14 in 26 career postseason contests with Colorado and Toronto, highlighted by a three-assist performance in a series-clinching Game 5 victory for the Avalanche in the 2019 First Round.
10. Josh Archibald (2017 PIT) and Alex Chiasson (2018 WSH) are the only Stanley Cup winners currently with the Oilers. Ken Holland won three Stanley Cups as general manager of the Red Wings (1998, 2002 & 2008) and was assistant general manager when the club claimed the championship in 1997.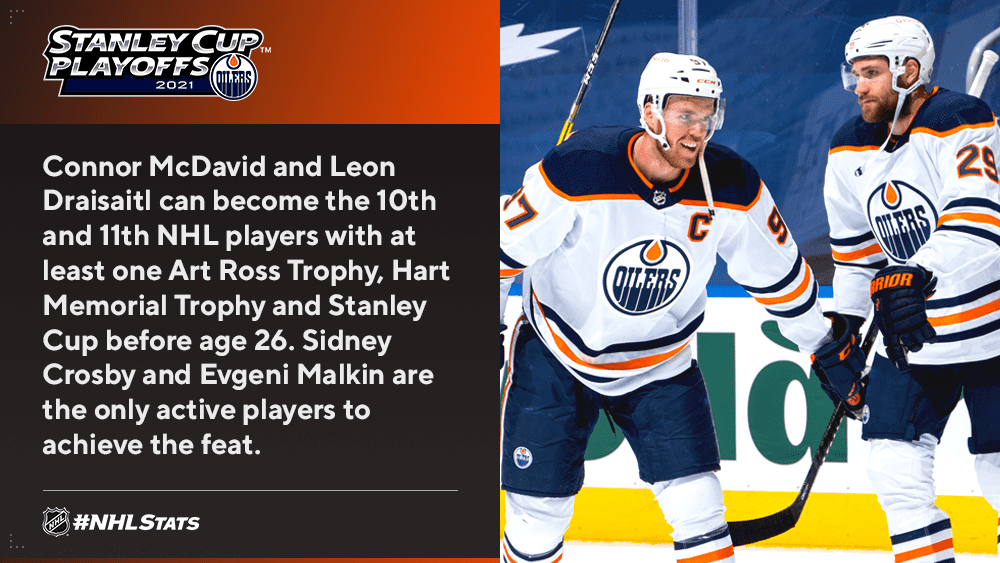 COURTESY NHLmedia.com