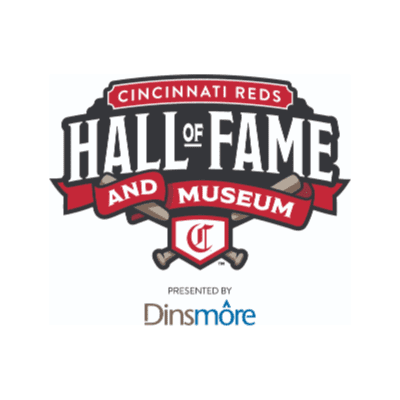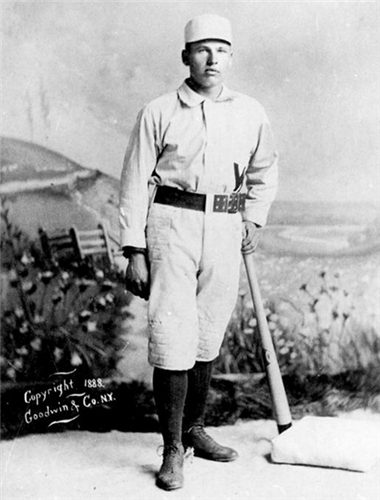 Bobbleheads available Saturdays and Sundays in May
April 30th, 2021
The Reds Hall of Fame and Museum presented by Dinsmore is launching its 2021 bobblehead program in May, starting with Reds Hall of Famer William "Dummy" Hoy.
The most celebrated deaf athlete in baseball history and one of the most important in sports history, Dummy Hoy's long career spanned 14 seasons (1888-1899, 1901-1902), including playing for Cincinnati from 1894-1897 and again in 1902. During his Major League career, Hoy appeared in a total of 1,797 games, amassed 2,048 hits, and stole 596 bases.
As a Red, he ranks fourth on the club's all-time list for career on-base percentage at .392, 17th all-time in stolen bases with 176, and 30th in franchise history with a .293 career batting average. He was inducted into the Reds Hall of Fame in 2003.
Hoy's lengthy Major League career and his great success as a player were significant contributing factors to the popularization of the use of hand signals throughout the game.
The bobbleheads are free with regular-price paid admission to the Reds Hall of Fame and Museum (or a Great American Ball Park tour) beginning Saturday, May 1 at 10 a.m. and will be available Saturdays and Sundays throughout the month of May, while supplies last.
Only 4,000 bobbleheads were produced and there is a limit of one bobblehead per visitor per day.
The bobblehead series will run through September with a different Reds Hall of Famer available each month:
• May: William "Dummy" Hoy
• June: Brooks Lawrence
• July: Noodles Hahn
• August: Bid McPhee
• September: Dolf Luque
Admission to the Reds Hall of Fame and Museum is $12 for adults, $8 for students/seniors, FREE for children 12 and under, courtesy of the H.C.S. Foundation, and FREE for active military/veterans, courtesy of the Sargent Family Foundation.
The best way to ensure a bobblehead is to join the museum as a member. To become a member, visit RedsMuseum.org for more information or call (513) 765-7926.
About the Reds Hall of Fame & Museum presented by Dinsmore
Driven by a mission to celebrate greatness, preserve history and provide inspiration, the Reds Hall of Fame & Museum at Great American Ball Park is the place where the story of Reds baseball comes alive each day. The Museum features 16,000 square feet of historical, interactive and educational exhibits, highlighting the rich and storied tradition of the Reds for fans of all ages. Since its inception, 89 players, managers and executives have been honored with induction. Plan your visit at www.RedsMuseum.org.
COURTESY CINCINNATI REDS & MLBpressbox.com