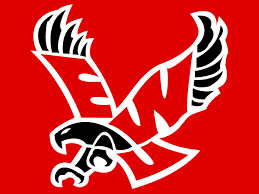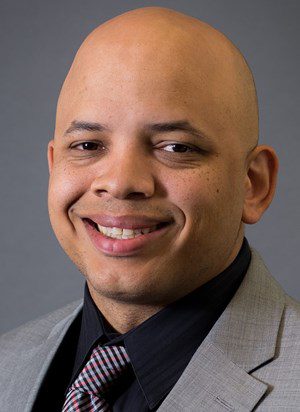 Eagle head coach spends four seasons as EWU's head coach and eight more as an assistant
Shantay Legans, Eastern Washington University men's basketball coach for four seasons and an assistant for eight years before that, was announced by the University of Portland as its next head men's basketball coach. The announcement was made in the evening of March 22, 2021, just two days after Eastern lost to Kansas 93-84 in the NCAA Division I Basketball Tournament.

Eastern will move as expediently as possible to find his successor.

A Finalist for Two Awards, Legans Currently Ranked No. 4 in Winning Percentage in Big Sky History
Shantay Legans is one of 25 finalists for the Skip Prosser Man of the Year Award which goes to a coach who not only achieves success on the court but who displays moral integrity off the floor as well. He is also among the 25 finalists for the Ben Jobe Award presented to the top NCAA Division I minority coach. Both awards will be announced on April 1 as chosen by Collegeinsider.com.

Legans, the 2019-20 Big Sky Conference Coach of the Year, is No. 4 in winning percentage in the 58-year history of the Big Sky Conference – second among those who coached at least four seasons. After the ISU games, he's 53-20 in four seasons for a percentage of .726. He only ranks behind Phil Johnson (Weber State 1968-71, .886, 39-5), Kermit Davis (Idaho 1989-90, .813, 26-6) and Dick Motta (Weber State, 1963-68, .727, 40-15), and is ahead of Travis DeCuire (Montana 2014-present, .719, 92-36) and Ron Abegglen (Weber State, 1991-99, .717, 86-34).

Including Big Sky Conference Tournament games (7-2), Legans is 60-22 versus Big Sky Conference competition for a .732 winning percentage.

Overall, Legans is now 75-49 overall (.605) in four seasons. In school history, Ray Giacoletti (four seasons, 2000-04) currently ranks behind Legans in winning percentage overall (.580, 69-50) and is No. 2 in league games only (.707, 41-17). In Big Sky history, Legans is 20th all-time in the league (DeCuire is ahead of him at .628 and Weber State's Randy Rahe is at .621).

In league games in his four years at the helm, Legans has directed EWU to 13, 12, 16 and 12 victories, His 41 league wins in his first three seasons at the helm is the best three-year stretch in school history. His four-year total of 53 is also the best all-time at EWU in 34 seasons in the league, as Eastern has won at least 10 league games for the eighth-straight season. That only happened six times before in EWU's first 26 seasons as a member of NCAA Division I.

Eastern finished the Big Sky Conference season 12-3 and as the league runner-up, and the Eagles closed the year winning 13 of their last 15 games. Eastern had won nine-straight games before falling to Idaho State 68-63 on March 3. But the Eagles rolled through the Big Sky Conference Tournament with a trio of victories, leading for a total of 108:19 out of 120 minutes (trailed for 8:25 and tied for 3:16). EWU led by as many as 12, 38 and 20 in the three wins, respectively.
Legans led EWU to a final record of 23-8 overall and 16-4 in the league in the 2019-20 season. In the spring of 2020, Legans was selected to ESPN's "40 Under 40" list of the top NCAA Division I basketball coaches under the age of 40. He was selected No. 11 — eighth among head coaches — in the list of coaches ranked by achievement and potential.
More on Legans and the Accomplishments of the 2020-21 team may be found at: https://goeags.com/news/2021/3/21/mens-basketball-season-ends-16-8-and-with-ewus-third-ncaa-tournament-appearance.aspx
COURTESY EASTERN WASHINGTON ATHLETIC COMMUNICATIONS