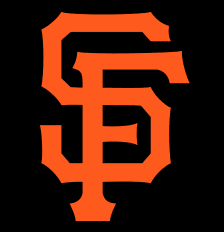 GIANTS GAME INFORMATION
sfgiants.com sfgigantes.com giantspressbox.com @SFGiants @SFGigantes @SFGiantsMedia
TUESDAY NIGHT RECORD MADE AT ORACLE PARK:
The Reds hit two two-run homers in the top of the 1st inning
and the Giants followed suit hitting two of their own two-run homers in the bottom
of the 1st…according to Elias, it marked the first time four-or-more home runs had
been hit in the 1st inning of a game at Oracle Park.
IN THE 'PEN: Since allowing seven runs (five earned runs) and seven walks in 2.1
innings of work on Opening Day, the Giants bullpen has combined to post a 2.08
ERA (7er, 30.1ip) with nine walks and 33 strikeouts in 10 contests
FEW MISCUES: The Giants have committed just two errors over their first 11
games, tied with the Nationals for the fewest errors in the Majors…SF has gone
seven straight games without an error, its longest streak since July 16-22, 2019
(also seven games)…the last time the Giants played eight-or-more consecutive
games without committing an error was June 30-July 8, 2017 (eight games).
CLOSE CALLS: San Francisco has posted a 5-2 record in one or two run games,
including a 4-1 mark in one run games.
THE LONG BALL: The Giants hit three more home runs last night and have now
hit 17 home runs this season, the second most in the National League behind the
Cincinnati Reds (20).
AT ORACLE PARK: Dating back to last season, the Giants have won 14 of their last
20 games on the Shores of McCovey Cove…SF has won seven of its last 11 games
against the Reds at Oracle Park.
GIANTS ALTERNATE SITE
Sutter Health Park, home of the Giants'
Triple-A affiliate the Sacaramento River
Cats, will once again serve as the club's
Alternate Site in 2021. The members
of the Giants and A's Alternate Site are
slated to play one another four times per
week once the camps are up and running.
World Champions (8): 1905, 1921, 1922, 1933, 1954, 2010, 2012, 2014
NL Pennants (21): 1904, 1905, 1911, 1912, 1913, 1917, 1921, 1922, 1923, 1924, 1933, 1936, 1937, 1951, 1954, 1962, 1989, 2002, 2010, 2012, 2014
NL Division Champions (8): 1971, 1987, 1989, 1997, 2000, 2003, 2010, 2012
COACHING & MEDICAL STAFF
Manager: Gabe Kapler (19) Coaches: Kai Correa (50), Ron Wotus (23), Antoan Richardson (00), Donnie Ecker (82), Justin Viele (77), Dustin Lind
(88) Andrew Bailey (84), J.P. Martinez(87), Craig Albernaz (0), Brian Bannister (97), Nick Ortiz (79), Mark Hallberg (91), Alyssa Nakken (92)
Staff: Fernando Pérez (98), Taira Uematsu (99), Brant Whiting (96)
Medical & Training Staff: Dave Groeschner, Dr. Anthony Saglimbeni, Dr. Robert Murray, Dr. Ken Akizuki, Dr. Ben Ma, Dr. Chris Chung, Anthony Reyes,
L.J. Petra, Hiro Sato, Brad Lawson, Saul Martinez, Tony Reale
INJURED & BEREAVEMENT LIST (7)
PLAYER INJURY IL TYPE ON (RETRO) OFF (ELIGIBLE) GAMES MISSED
Tyler Beede Tommy John Surgery Recovery 60-day February 26 May 31 11
John Brebbia Tommy John Surgery Recovery 60-day February 17 May 31 11
Jaylin Davis Left Knee Patella Tendinitis 60-day April 11 June 10 3
Reyes Moronta Right Flexor Strain 10-day April 11 April 21 3
Dedniel Núñez Right UCL Sprain (TJ surgery) 60-day March 18 May 31 11
LaMonte Wade Jr. Left Oblique Strain 10-day April 14 April 24 —
Alex Wood Lower Back Strain 10-day March 29 April 9 11
Note: Players in italics are currently on IL/BL
Tyler Beede is recovering from Tommy John surgery in March 2020. He is currently rehabbing at the Alternate Training Site in Sacramento.
John Brebbia is recovering from Tommy John surgery in June 2020. He is currently rehabbing at the Alternate Training Site in Sacramento.
Jaylin Davis originally suffered his injury early in spring training and then re-aggravated the injury during the last week of camp. He received a
PRP injection from Dr. Ken Akizuki on March 29. He's is continuing his rehab in Arizona.
Dedniel Núñez underwent Tommy John surgery with Dr. Neal ElAttrache on March 30, 2021. He is currently rehabbing in Arizona.
Reyes Moronta continues to receive treatment and will not throw for a few days.
LaMonte Wade Jr. felt some pain on his side on Monday and again when swinging last night. His scan today showed a moderate oblique strain.
About two weeks recovery time.
Alex Wood underwent an ablation for nerves in his lower back on March 16 in Scottsdale by Dr. Allan Rowley. Made his second rehab start at the
Alternate Site yesterday, struck out five and allowed two runs in 4.0 innings of work
COURTESY SAN FRANCISCO GIANTS MEDIA RELATIONS & MLBpressbox.com