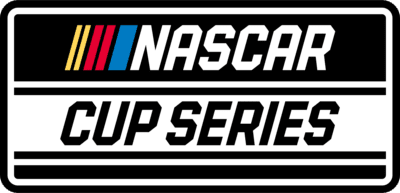 NASCAR Cup Series
Next Race: Toyota Owners 400
The Place: Richmond Raceway
The Date: Sunday, April 18
The Time: 3 p.m. ET
TV: FOX, 2:30 p.m. ET
Radio: MRN, SiriusXM NASCAR Radio
Distance: 300 miles (400 laps); Stage 1 (Ends on Lap 80),
Stage 2 (Ends on Lap 235), Final Stage (Ends on Lap 400)
NASCAR Cup Series
Richmond Raceway readies for the NASCAR Cup Series
Richmond Raceway has been known by several different names and has been reconfigured several times over the years of its existence, but all the while it has been a staple on the NASCAR Cup Series schedule since 1953. This weekend's race, the TOYOTA OWNERS 400 (April 18 at 3 p.m. ET on FOX, MRN and SiriusXM NASCAR Radio) is looking to add the historic prestige that Richmond has built over the decades of great on-track competition and with how this season has been shaking out it shouldn't disappoint.
Originally known as the Atlantic Rural Exposition Fairgrounds, Richmond Raceway held its first race in 1946 as a half-mile dirt track. The first NASCAR Cup Series race at Richmond Raceway was held on April 19, 1953 and the event was won by NASCAR Hall of Famer Lee Petty in a Petty Enterprises Dodge with an average speed of 45.535 mph.
From 1953 to 1968, the NASCAR Cup Series and Richmond Raceway hosted 24 races on dirt. The track surface was changed from dirt to asphalt between races in 1968. The track name was changed to Richmond Fairgrounds Raceway in 1969 and the track was re-measured to 0.542-mile in 1970.
It wasn't until following the February 21, 1988 NASCAR Cup Series race that Richmond Raceway was rebuilt as a three-quarters-mile D-shaped oval that we know today.
In 1999, International Speedway Corporation (now NASCAR) purchased the raceway and surrounding property. It was the first season with both Cup races as night races and the track was renamed to Richmond International Raceway.
In 2017, the track underwent $30 million in renovations to upgrade the amenities for the fans and in the process changed the name of the track to Richmond Raceway.
In total, there have been 128 NASCAR Cup Series races at Richmond Raceway, one event from 1953 – 1958 and two races per year since 1959 to 2019. Due to the pandemic, the series only raced at Richmond once in 2020.
The 128 NASCAR Cup Series races at Richmond Raceway have produced 55 different pole winners and 52 different race winners.
NASCAR Hall of Famers Richard Petty (1961, 1967, 1968, 1969, 1970 sweep, 1974, 1975) and Bobby Allison (1972 sweep, 1973 sweep, 1974, 1976, 1979, 1982) lead the NASCAR Cup Series in poles at Richmond with eight each. Denny Hamlin (2006, 2008 and 2016) leads all active pole winners at Richmond Raceway with three poles; followed by Joey Logano and Kevin Harvick with two each.
Of the 52 different NASCAR Cup Series drivers that have won at Richmond Raceway, nine are active this weekend. NASCAR Hall of Famer Richard Petty leads the NASCAR Cup Series in wins at Richmond Raceway with 13 victories (spring 1961, 1967 sweep, fall 1968, fall 1970, 1971 sweep, 1972 sweep, 1973 sweep, fall 1974 and spring 1975) – the third-most wins by a single driver at a single track in series history behind his 15 wins at Martinsville and North Wilkesboro. Joe Gibbs Racing's driver Kyle Buschleads all active competitors in wins at Richmond with six victories.
This weekend's TOYOTA OWNERS 400 will be 400 laps (300 miles in length) and will be broken up into three stages. The first stage will be 80 laps, the second stage will be 155 laps and the final stage will be 160 laps.
The starting lineups were decided by Metric Qualifying for this weekend's Richmond event. Last weekend's Martinsville winner and Joe Gibbs Racing's driver Martin Truex Jr. will start from the pole and his teammate Denny Hamlin will join him on the front row.
Beatin' & Bangin': Short track specialists to watch this weekend
Since the first NASCAR Cup Series season in 1949, short tracks – a track less than a mile in length – have graced the competitive schedule and been part of the fabric that makes up the sport.
NASCAR Hall of Famer, aptly nicknamed 'The King,' Richard Petty scored 138 of his record 200 NASCAR Cup Series victories on short tracks – the series-most short-track wins all-time. He also holds the record for the most wins at a single NASCAR Cup Series track posting 15 victories at last weekend's venue – Martinsville Speedway. Petty also has 13 wins at this weekend's short track, Richmond Raceway (third-most all-time at a single track).
Among the active drivers this weekend, 10 have posted wins on short tracks in the NASCAR Cup Series, led by Joe Gibbs Racing's Kyle Busch with 16 short track Cup victories; including six at Richmond. Team Penske's Joey Logano is the only driver to win at all four of the currently active short tracks on the NASCAR Cup Series schedule with his victory two weeks ago on the Bristol Dirt.
Seven of the 10 active NASCAR Cup Series short track winners entered this weekend are looking for their first victory of 2021, and six of the seven are former winners at Richmond – Kyle Busch, Denny Hamlin, Kurt Busch, Kevin Harvick, Ryan Newman and the most recent winner at Richmond Raceway, Brad Keselowski.
Interestingly, none of the active NASCAR Cup Series drivers entered this weekend have won in all three NASCAR national series at Richmond, but six have won in both the NASCAR Cup Series and the NASCAR Xfinity Series at the 0.75-mile track – Kyle Busch (NCS, six wins; NXS, six wins), Kevin Harvick (NCS, three wins; NXS, seven wins), Denny Hamlin (NCS, three wins; NXS, three wins), Brad Keselowski (NCS, two wins; NXS, four wins), Kurt Busch (NCS, two wins; NXS, one win) and Kyle Larson (NCS, one win; NXS, one win).
Three other Cup drivers entered this weekend have just won in the NASCAR Xfinity Series at Richmond Raceway – Hendrick Motorsport's Chase Elliott has one win (2015), Joe Gibbs Racing's Christopher Bell has three wins (2018 sweep, 2019) and Stewart-Haas Racing's Cole Custer also has one win (2019).
Team Penske's Brad Keselowski is the defending winner of last season's Cup race at Richmond Raceway; his seventh career short track win. In total, Keselowski has made 22 series starts at Richmond posting two poles, two wins (2014, 2020), six top fives and 12 top 10s.
Dependable Denny (Hamlin) heads to Richmond riding a streak of top fives
The NASCAR Cup Series driver standings leader, Denny Hamlin, is sitting on a mountain of points (+76) over his Joe Gibbs Racing teammate Martin Truex Jr. in second after Hamlin put up seven top fives in the first eight races of the season. Now the Chesterfield, Virginia native is riding a streak of five top-five finishes heading into this weekend at Richmond Raceway. If he scores another top five this weekend at Richmond, he will tie his Cup career's longest streak of consecutive top fives at six straight.
In 2019, Hamlin when strung together two wins and six top fives from the 19th race through the 24th race of that year (Kentucky, New Hampshire, Pocono, Watkins Glen, Michigan and Bristol), the longest streak of consecutive top-five finishes in his career.
This season, Hamlin leads the series points heading to Richmond, but is still looking for his first win of the year. In eight starts in 2021, Hamlin leads the series in laps led (487), top-five and top-10 finishes (seven each) and is tied for the most stage wins (three).
Richmond Raceway is not only one of Hamlin's home tracks, but also one of his best. He has made 28 NASCAR Cup Series starts at Richmond posting three poles, three wins, 13 top fives and 17 top 10s. He also has the second-best average finish (9.2) at the 0.75-mile track among active e drivers behind his Joe Gibbs Racing teammate Kyle Busch's 6.7.
Brad Keselowski looks to make it two-in-a-row at Richmond
Looking to get his first win of the season, Team Penske's Brad Keselowski, the defending winner of the most recent race at Richmond Raceway is looking to add his name to the list of NASCAR Cup Series drivers that have own consecutive races at historic 0.75-mile facility.
A total of 11 different drivers in the NASCAR Cup Series have posted consecutive wins at Richmond Raceway. NASCAR Hall of Famer Richard Petty leads the series in consecutive Cup wins at Richmond with seven consecutive victories from the fall race of 1970 to the fall race of 1973.
Joe Weatherly (1962-1963)
David Pearson (1965, 1966 sweep)
Richard Petty (1970, 1971 sweep, 1972 sweep, 1973 sweep)
Cale Yarborough (1976-1977)
Bobby Allison (1982, 1983 sweep)
Dale Earnhardt (1987 sweep, 1990-1991)
Rusty Wallace (1989 sweep)
Terry Labonte (1994-1995)
Jimmie Johnson (2007 sweep)
Kyle Busch (2018 sweep)
Martin Truex Jr. (2019 sweep)
Two active drivers, Kyle Busch and Martin Truex Jr., are the most recent competitors to win consecutive races at Richmond and scribe their names on the list.
Keselowski has made 22 series starts at Richmond posting two poles, two wins (2014, 2020), six top fives and 12 top 10s.
NASCAR Cup Series, Etc.
Richmond Raceway, Virginia State University Create eSports Management Pilot Program – Richmond Raceway and Virginia State University announce a pilot program to evolve the track's current eSports team and offer new opportunities to historically black colleges and university (HBCU) students interested in careers in sports management. Through this strategic alliance, Richmond Raceway eSports fueled by Sunoco operations will be managed in partnership with Virginia State University's Department of Sport Management.
"We're ambitious that this pilot program can become a tool to connect with HBCUs across the country, as well as cultivate diverse talent," said Brandon Thompson, vice president of diversity and inclusion, NASCAR. "As NASCAR continues to strengthen its diversity and inclusion platform, partnerships with schools like Virginia State University will exemplify our creative approach to reach the next generation of sports leaders."
As part of an expanded relationship with Richmond Raceway, the first-of-its-kind program will teach students how to manage an eSports team competing at the highest level of sim-racing. Richmond Raceway eSports fueled by Sunoco, which is competing in its fourth season in the eNASCAR Coca-Cola iRacing Series, will continue to field two cars driven by Jimmy Mullis (No. 46 Sunoco Toyota Camry) and Zack Novak (No. 90 Virginia Tourism Corporation Toyota Camry), as they compete for the largest purse in series history – totaling $330,000.
"We are proud to partner with Virginia State University on the evolution of Richmond Raceway eSports fueled by Sunoco to become a program that will educate and grow the future leaders of the sport on and off the track," said Richmond Raceway President Dennis Bickmeier. "Our eSports program continues to resonate with a new generation of race fans, so we look forward to Virginia State University leading the program to new heights in the future."
Through this initiative, NASCAR will welcome a Virginia State University student intern to manage the program and coordinate with students in the sports marketing department to fulfill curriculum requirements and experiential projects involving team operations, graphic design, social media marketing, live event coordination and more.
"VSU is dedicated to using a holistic approach to academic excellence and student success and engagement," says VSU President Dr. Makola M. Abdullah. "This partnership will help to meet our goals of providing our students with leadership and professional development skills and experiential learning to further prepare them to be globally competitive."
For more information on the eNASCAR Coca-Cola iRacing Series, visit www.eNASCAR.com..
Darlington Raceway Rolls with Goodyear for the Goodyear 400 on May 9 – Darlington Raceway and Goodyear announce a partnership on the entitlement of the spring NASCAR Cup Series race as part of the Official Throwback Weekend of NASCAR on May 9. The official name of the race will be the Goodyear 400.
"Goodyear is one of the most iconic brands in the history of motorsports, so we are proud to welcome them back to Darlington Raceway for the Goodyear 400," said Darlington President Kerry Tharp. "Goodyear has been a part of many monumental moments in Darlington Raceway's storied history. We look forward to writing a new chapter with Goodyear as part of the Official Throwback Weekend of NASCAR."
Goodyear has a rich history at Darlington Raceway as it conducted its first official NASCAR tire tests at the track in 1954 and earned its first NASCAR victory in the 1959 Southern 500® with driver Jim Reed.
In support of the Official Throwback Weekend of NASCAR, Goodyear will once again replace the yellow "Eagle" logo on the sidewalls of its racing tires with a vintage "Blue Streak" sidewall design. In keeping with the race weekend's throwback theme, the Blue Streak tires will include white Goodyear lettering and a white logo that reflect the design of NASCAR tires used in the 1960's and 1970's. The Blue Streaks were phased out in 1981 as Goodyear's racing tires moved to the "Eagle" design.
"Goodyear is honored to be a part of the Official Throwback Weekend, a tradition that drivers and fans look forward to each year," said Karen Maroli, Goodyear's vice president of marketing. "Goodyear and NASCAR have a shared legacy that spans six decades and multiple generations, and the throwback nature of the Goodyear 400 allows us to celebrate the accomplishments of the past while also showcasing the incredible talents of drivers today."
The Goodyear 400 is a continuation of Goodyear's longstanding relationship with the sport of racing. As the "Exclusive Tire Supplier" for NASCAR's top three series, Goodyear is the longest-running continuous partner in NASCAR history. From the introduction of the racing slick in 1972 to the radial tire in 1989 and multi-zone tread design in 2013, Goodyear and NASCAR have consistently innovated to deliver compelling racing.
Goodyear produces more than 100,000 tires for NASCAR's top three series every year, and each tire is custom-built by the hands of passionate Goodyear associates in Akron, Ohio – Goodyear's global headquarters – and donned with the name of the employee who helped produce it.
Brad Keselowski & Checkered Flag Foundation Support 'Month of the Military Child' – During the month of April, you can expect to see purple on Brad Keselowski's No. 2 Team Penske Ford Mustang. In addition to having his own name in purple above his driver side door, Keselowski will carry the name of a military child – also marked in purple – above his passenger side door in an effort to recognize them for their heroism and sacrifices. The design element is something Keselowski and his Checkered Flag Foundation implemented to show their appreciation and support of military children during the nationally recognized Month of the Military Child, a time to celebrate the strength and resiliency of military children.
Three different children will ride along with Keselowski on the No. 2 Ford Mustang during the three NASCAR Cup Series races taking place in April. This initiative is part of the Checkered Flag Foundation's longstanding history to honor and assist all heroes, including the families who support them.
Information about the Military Children riding along:
Martinsville: Jacob Verbeek, Age 11 from Connecticut – Jacob Verbeek is the son of fallen U.S. Marine Jared Verbeek who passed away in the line of duty in 2011. Jacob's father was recognized on Matt DiBenedetto's race car during the 2016 600 Miles of Remembrance at Charlotte Motor Speedway.
Richmond: Andrew Powell, Age 4 from Fort Hood, Texas – Andrew Powell's father currently serves in the U.S. Army. Andrew loves things that go fast which includes planes, trains and of course race cars, and finds enjoyment reading NASCAR statistic books.
Talladega: Stephen Sume (pronounced "Soom"), Age 15 from Poughkeepsie, New York – Stephen's father currently serves in the U.S. Army. Stephen is a huge NASCAR and Brad Keselowski fan, and has a love for learning that he plans to use to become an engineer one day
Since 2017, the Checkered Flag Foundation has supported the National Military Family Association's Operation Purple Healing Adventures (OPHA), retreats that allow military families to bond with each other and adapt to a new normal after a service-related injury.
COURTESY NASCAR INTEGRATED MARKETING COMMUNICATIONS