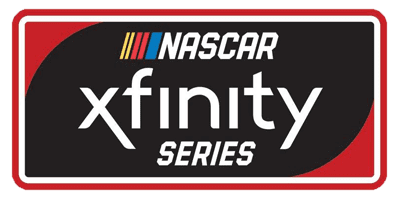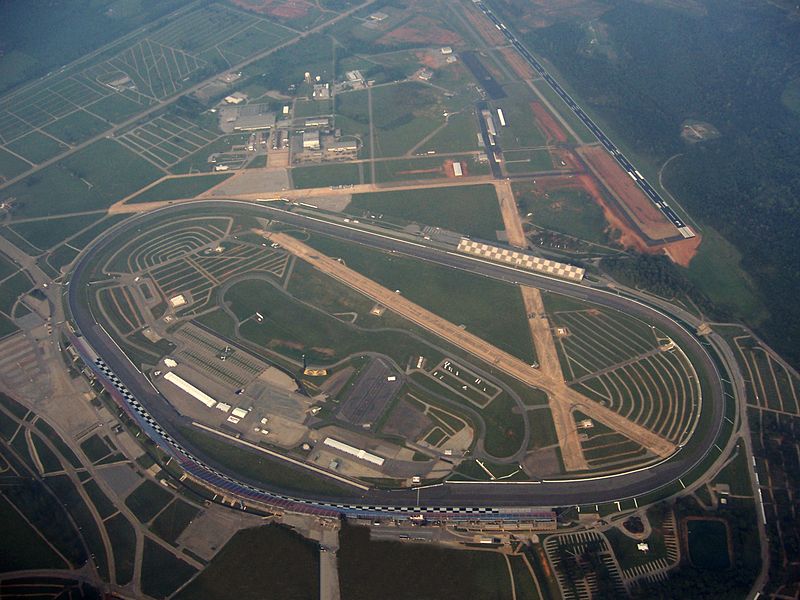 NASCAR Xfinity Series
Next Race: Ag-Pro 300
The Place: Talladega Superspeedway
The Date: Saturday, April 24
The Time: 4 p.m. ET
TV: FS1, 3:30 p.m. ET
Radio: MRN, SiriusXM NASCAR Radio
Distance: 300.58 miles (113 Laps); Stage 1 (Ends on Lap 25),
Stage 2 (Ends on Lap 50), Final Stage (Ends on Lap 113)
Josh Berry is the Xfinity Series' third first-time winner of 2021
The NASCAR Xfinity Series Cook Out 250 at Martinsville Speedway was postponed after weather took over on Friday night in Virginia. The race was rescheduled for Sunday, April 11 and the series crowned another first-time winner in Josh Berry.
Berry, who drives part-time for JR Motorsports, took the lead from Ty Gibbs on Lap 223 of 250 and held onto it the rest of the way in only his 13th series start.
Berry crossed the finish line 0.590 seconds before his JR Motorsports teammate Noah Gragson. Gragson had an extra payday of $100,000 as the highest finisher among the four Dash 4 Cash eligible drivers to kick off the initiative.
Berry led a race-high 95 laps and became the first driver to win a Xfinity race in the No. 8 car since Dale Earnhardt Jr. won at Michigan back in 2006.
Daniel Hemric finished third while Gibbs held onto fourth. His Joe Gibbs Racing teammate Brandon Jones finished fifth. Series leader Austin Cindric finished sixth, followed by Harrison Burton, Justin Haley, Justin Allgaier and Michael Annett rounding out the top 10.
All four of the JR Motorsports Chevrolets and Joe Gibbs Racing's Toyotas finished in the top 10.
Berry is now eligible for the Dash 4 Cash bonus at the next event at Talladega Superspeedway along with Gragson, Hemric and Jones.
After a break in action, the Xfinity Series will return at Talladega Superspeedway on Saturday, April 24 at 4 p.m. ET for the Ag-Pro 300 on FOX, MRN and SiriusXM NASCAR Radio. The race will be 300 miles and 113 laps.
Show Me The Money: Gragson wins first Dash 4 Cash prize, Talladega is up next
The NASCAR Xfinity Series Dash 4 Cash program was designed to add elements of unpredictability and drama leading up to and during four designated races, increase on-track competition, engage fans and reward and recognize NASCAR Xfinity Series regular competitors. This weekend program makes its official start of 2021 with four drivers – Justin Allgaier, Harrison Burton, Noah Gragson and AJ Allmendinger – vying for the big $100,000 bonus payout.
The NASCAR Xfinity Series Dash 4 Cash will take place at four tracks in 2021 – Martinsville Speedway (April 9), Talladega Superspeedway (April 24), Darlington Raceway (May 8) and Dover International Speedway (May 15).
The March 20 race at Atlanta Motor Speedway was the initial qualifier for 2021 Dash 4 Cash program. The top four full-time finishers in the Atlanta race qualified for the first round of the Dash 4 Cash at Martinsville Speedway this weekend.
Noah Gragson won the first $100,000 bonus and is eligible again next week at Talladega Superspeedway with his teammate Josh Berry, Daniel Hemric and Brandon Jones.

The Dash 4 Cash winner and next three highest finishing full-time NASCAR Xfinity Series drivers at Talladega will then qualify for the next round of the Dash 4 Cash program at Darlington. That format will continue to Dover.
Owner Points Update Following Martinsville-1
Team Penske is leading the owner points with 317 points, two race wins, four stage wins and 14 Playoff points. Joe Gibbs Racing occupies spots two through four in the owner points. The No. 18 has 275 points, 42 back from the leader with three stage wins and three Playoff points. The No. 20 for JGR is in third with 242 points, 75 back from Team Penske's No. 22 in the lead. Fourth place is the No. 54 for JGR with 231 points, sitting 86 points back from the leader with one race win, three stage wins and six Playoff points.
Kaulig Racing's No. 11 rounds out the top five in owner points with 230 points, 87 back from the leader.
Kaulig Racing's No. 10 and 16 are sixth and seventh, respectively, and Richard Childress Racing's No. 2 is in eighth. JR Motorsports' No. 7 is in ninth and the No. 51 for Jeremy Clements Racing is holding onto 10th in the owner points.
NASCAR Xfinity Series Etc.
Big Machine Racing honoring Dan Gurney with Darlington throwback: Big Machine Racing announced that they will honor Dan Gurney, the late racing legend, at Darlington Raceway in May for the Xfinity Series. Gurney's All-American Racers, Inc. (AAR) color from the 1970 Trans Am Series season will be featured on the No. 48 Chevrolet. Gurney had a strong career, winning races in NASCAR, IndyCar, Formula 1, the Trans Am Series and more. In 1967, he was part of the first and only all-American duo to win the 24 Hours of Le Mans with teammate A.J. Foyt. He was a highly successful team owner and race car manufacturer. Keep an eye out for Big Machine Racing's Dan Gurney throwback at Darlington in a few weeks.

Tire Pros Extends Sponsorship with Josh Berry: After his first Xfinity Series victory last weekend at Martinsville Speedway, Josh Berry secured sponsorship for two upcoming races. Tire Pros will sponsor the No. 8 at Talladega Superspeedway and Dover International Speedway. Co-owner of JR Motorsports, Kelley Earnhardt Miller, announced on Twitter that Tire Pros would be back with the team after originally only backing the No. 8 for a total of six races, four of them with Berry behind the wheel.
Rookie Update: Ty Gibbs continues to lead the Sunoco Rookie of the Year standings with 128 points and two awards. But, Josh Berry is only eight points behind him with 120 and two awards after his victory last weekend at Martinsville. Ryan Vargas is in third with 61 points and three awards. Jordan Anderson and Sam Mayer have still not made a start in the Xfinity Series in 2021 so they have no points accounted for at this time.
Manufacturer Update:  Chevrolet is leading the manufacturers championship standings right now with four wins and 261 points. Myatt Snider, AJ Allmendinger, Justin Allgaier and Josh Berry got Chevrolet their four wins. Toyota is second in the manufacturer standings with one win and 249 points. Ford's one win came from Ty Gibbs at the Daytona Road Course. Ford is currently in third place in the manufacturer standings with 242 points and two wins. Their two wins came from Austin Cindric in the season-opener and at Phoenix Raceway.
COURTESY NASCAR INTEGRATED MARKETING COMMUNICATIONS