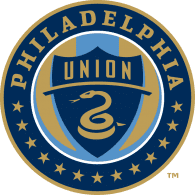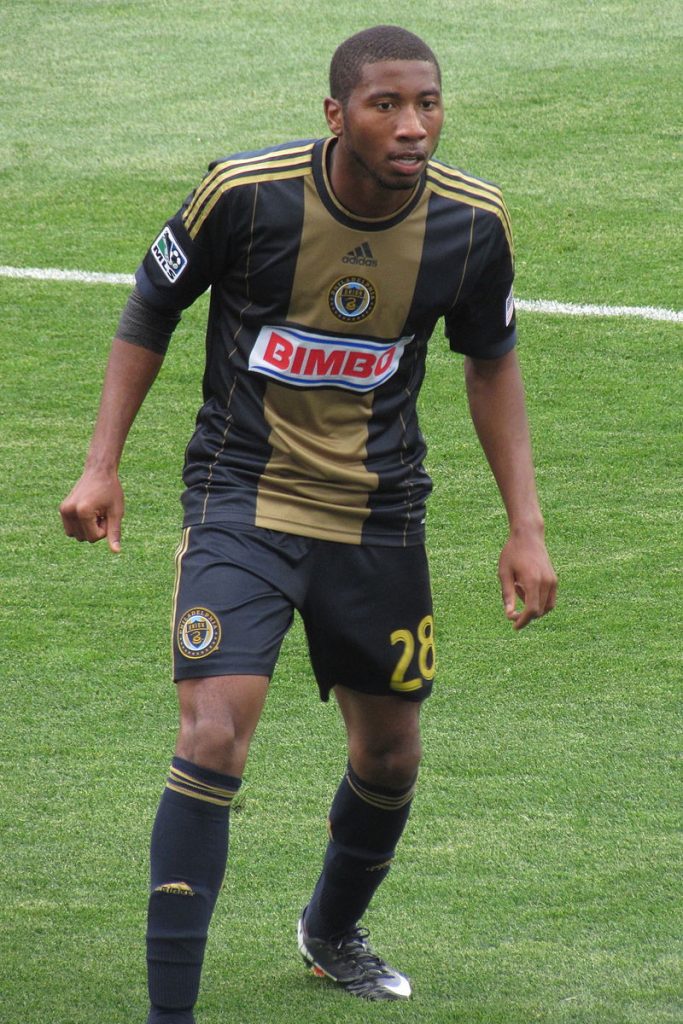 Gaddis played nine seasons with the Union; made lasting contributions on and off the field
CHESTER, Pa. (March 4, 2021) – Philadelphia Union defender Ray Gaddis today announced his decision to retire from Major League Soccer. The right-back, and nine-season Union veteran, was first drafted by the Union in 2012 and would go on to become the all-time club leader in appearances, starts, and minutes played. Gaddis also contributed to the club's first ever trophy when the team brought home the Supporters' Shield in 2020.
"I first and foremost want to thank God for allowing me to have the career I've had. I'm truly blessed to have played professionally for nine seasons and for the experiences, friendships and unique moments that have come with it," said Gaddis. "Over the course of my career, fans have become family, coaches have become life-long mentors, and my teammates have become brothers. I'd like to thank the Philadelphia Union owners, past and present coaches and teammates, and the Union staff. I also want to give a special thank you to my family, to my lovely wife Violet and to my parents Ricky and Katrina Gaddis, whom without this journey simply would not have been possible. I will miss this organization and my team very much, but I am able to retire knowing I left everything on the pitch and proud of what we have accomplished together. I very much look forward to what the future holds, and, in my heart, I will be forever Philly."
"I want to thank Ray for all he has done for this club both on and off the pitch," said Philadelphia Union Principal Owner Jay Sugarman. "To have played for one organization for the entirety of his career speaks volumes not only to his skill but to his commitment and loyalty to the team. His work off the field has been equally meaningful and his contributions long-lasting. We are very proud of Ray and his achievements over his nine professional seasons and wish him all the best in the future."
"It has been an honor to watch Ray thrive since I've arrived. He is a tireless worker who has an incredible heart and attitude toward the game and the community," said Union Sporting Director Ernst Tanner. "He is a leader in every sense of the word, giving our young players, especially our right backs, a role model and example as to what to strive for. His presence will be missed but he has made an imprint on the fabric of our club. We wish Ray well as he begins a new chapter."
"I've had the pleasure of coaching Ray since he was drafted in 2012," said Head Coach Jim Curtin. "Ray is an incredibly special player and has been an important part of our locker room. He exemplifies what a role model should be on and off the field. He has been with this team through every up and down, his belief in this team and organization never wavering. He gave everything he had every time he stepped on the field and his passion and dedication will be missed. It has been an honor to have been able to coach him his entire professional career and know he will be successful in his future endeavors."
In his nine seasons with the club, Gaddis played in 221 regular season matches, started 211 and added 10 assists along the way. Gaddis would go on to set numerous records for the Union, including games played, games started, minutes played, and is tied for most matches played in a single season (34). He became the first player in Union history to reach 200 games played and 200 starts. Gaddis also helped lead the team to their first ever playoff victory in 2019 in 4-3 comeback at home and led the team to three Lamar Hunt U.S. Open Cup Finals. He ended his professional career by bringing home the Supporters' Shield in 2020, the club's first trophy. Prior to turning professional, Gaddis was an All-American in both high school and in college at West Virginia University, where he led the Mountaineers to two NCAA tournament appearances and was named all-Big East both as a junior and senior.
Off the field, Gaddis has consistently been active in both the Philadelphia community and nation-wide, using his platform to aide in his philanthropic efforts and social activism. Over the last six years, Gaddis has partnered with local restaurants to hand deliver meals to the homeless in Philadelphia and in his hometown, Indianapolis. Gaddis has also partnered with U.S Soccer Foundation, Adidas and Musco Lighting in an effort to build multiple mini pitches across the country that will provide a free of cost, safe space to play for children in largely underserved communities. Most recently, Gaddis became a founding member and executive board member of MLS' Black Players for Change, an organization formed to address systemic racism, elevate black voices, and address inequities found across the broader soccer landscape. For their work, they were honored with the MLS 2021 Humanitarian of the Year award. This fall, Gaddis was awarded the 2020 Jerry Yeagley Award for Exceptional Personal Achievement, as voted by the United Soccer Coaches, and in 2021 he was recognized by Starfinder, an organization that encourages social change through soccer, as a community leader.
COURTESY PHILADELPHIA UNION COMMUNICATIONS