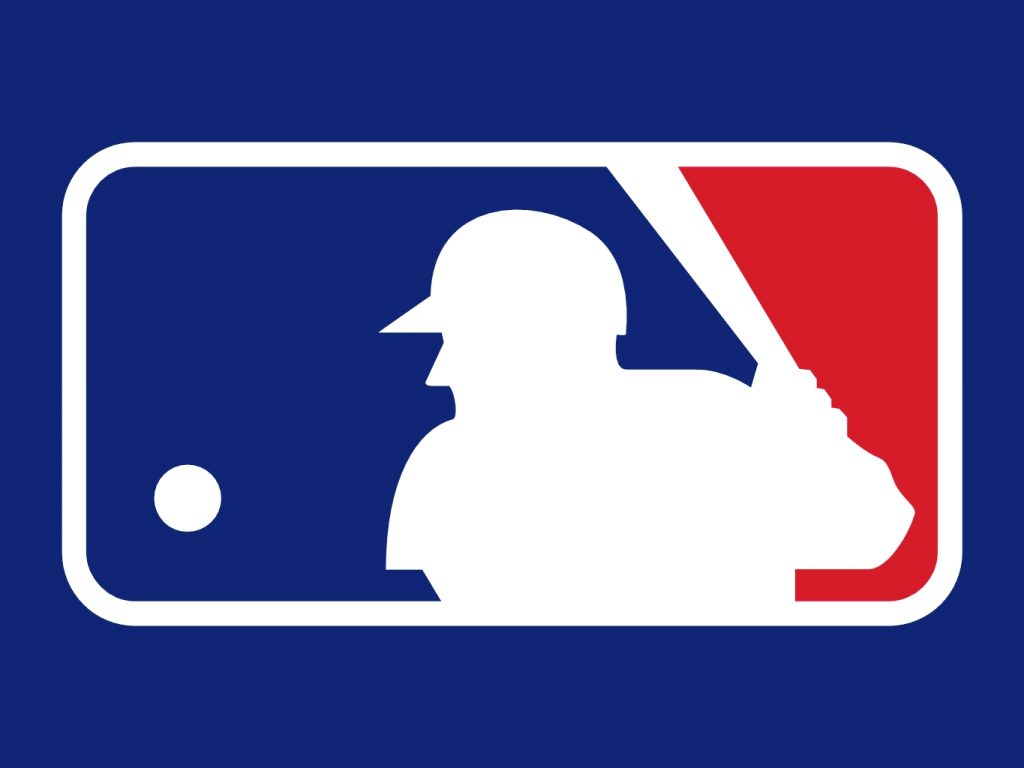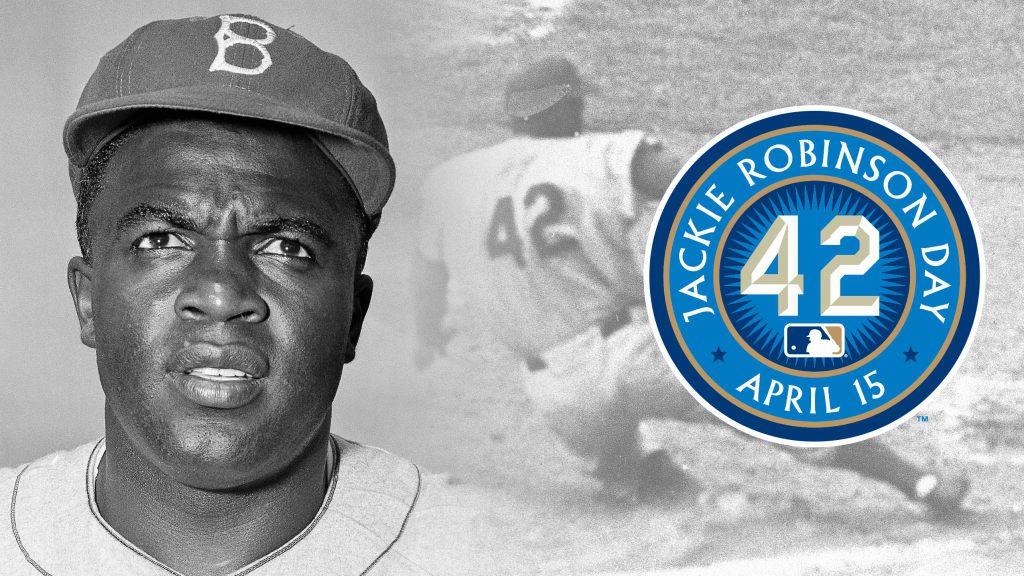 Clubs Will Commemorate the Special Day on the Baseball Calendar on Thursday, April 15th and Friday, April 16th; Jackie Will Continue To Be Celebrated As A Baseball Trailblazer & Civil Rights Icon
As has been tradition each season since 2004, MLB and Clubs will commemorate Jackie Robinson Day at ballparks throughout the league on Thursday, April 15th – the anniversary of Robinson's historic MLB debut as he broke baseball's color barrier – or Friday, April 16th. The extra day allows for teams not playing on a traditional "off-day" of the regular season to appropriately commemorate Jackie Robinson Day.
Robinson will continue to be remembered for his inspiring and historic career, his courage and strength amid challenges he faced as he broke baseball's color barrier, his actions as a social advocate and civil rights icon, and his continued impact on our sport and society. In addition to Club-specific activities in ballparks and virtually, including outreach to their communities, Jackie Robinson Day will be commemorated in the following visual and fan-engaging ways:
NUMBER '42' & ON-FIELD VISUALS
NUMBER '42' – Players, managers, coaches, umpires and all on-field personnel will once again wear Robinson's iconic number (at least once) on games on April 15th and April 16th.
'42' LOGO – Will appear on uniform sleeves while team-specific uniform font and colors will be featured as a patch on New Era caps. MLB will donate all licensed royalties from the sales of caps to the Jackie Robinson Foundation.
THE PLAYERS ALLIANCE BATTING PRACTICE TEE – Special batting practice t-shirts, which have been designed by The Players Alliance and provided by Nike, will be worn by players prior to games. These shirts will not be sold at retail.
FAN & YOUTH ENGAGMENT
"THANK YOU, JACKIE" – MLB Network has produced a special video – titled "Thank You, Jackie" – that will be played in all ballparks on Jackie Robinson Day (on both April 15th & 16th) displaying brief glimpses of the impact he made as both an iconic athlete and a champion of social and racial equality. The video is narrated by former All-Star outfielder and President of The Players Alliance Curtis Granderson.
JACKIE ROBINSON CHALLENGE BY EVERFI – As a part of the MLB Summer Slugger Program, Clubs can customize a "Jackie Robinson Challenge" that students can complete as a supplement to the 72-game course. We are also challenging our younger students to visit MLB.com/42 and become more familiar with Jackie's life and legacy through printable education activities.
TRAILBLAZER SERIES – MLB and USA Baseball are hosting virtual presentations for young women, ages 13 and under, from across the county who would normally attend the annual Trailblazer Series, a three-day tournament serving as both instructional and developmental. The effort in 2021 is designed to inform and inspire young women who prefer to play baseball, and give them the tools and information toward that pursuit.
OLYMPIANS AT THE JACKIE ROBINSON TRAINING COMPLEX – From April 12th to 22nd, including on Jackie Robinson Day, the No. 1 U.S. Women's National Team will continue preparations for the Tokyo Olympic Games at the Jackie Robinson Training Complex, which is the Official Training Facility of the USA Softball National Team Program. Exhibition games as well as a public practice session will be among the activities.
PLAY BALL DRIVE-THRU EVENT IN LAKE CHARLES, LOUISIANA – Softball Olympic Gold Medalist and Youth Softball Ambassador Jennie Finch is hosting a special drive-thru PLAY BALL event at the Christian Baptist Church in her current hometown of Lake Charles, Louisiana. This effort is part of a larger campaign by MLB to build connections to the Black Community through events at Black Churches throughout the U.S.
IN MEDIA
SOCIAL MEDIA – MLB Social Media platforms will demonstrate the many ways Jackie inspired baseball and society – not just as a member of the Brooklyn Dodgers, but most importantly, his character and what he represented prior to, during and after his career. Highlights include a special video highlighting Jackie's main ambition, features of players writing "Letters To Jackie," and videos from the youth baseball & softball community talking about Jackie's impact on their lives and love of the sport.
MLB NETWORK – MLB Network will debut a feature within its studio programming of the late award-winning actor Chadwick Boseman discussing the joy and responsibility he felt in portraying Robinson in the movie 42. The footage is from an interview MLB Network conducted with Boseman just prior to the film's release in 2013. Boseman passed away last year on August 28th, the same date Major League Baseball celebrated Jackie Robinson Day in 2020. A clip from the feature can be viewed here. As part of MLB Network's commemoration of Robinson, MLB Network will also air the Los Angeles Dodgers vs. Colorado Rockies tomorrow, April 15 at 10:00 p.m. ET.
MLB.com – MLB.com and all 30 club sites will have extensive editorial content and coverage highlighting each team's special connection with Jackie, as well as special features that explore his impact as a baseball pioneer and his influence over today's players.
AT MLB BALLPARKS
JRF SCHOLARS – MLB and the Jackie Robinson Foundation (JRF) have continued their longstanding partnership, primarily to provide students from under-represented communities with college scholarships. Many of these JRF Scholars and JRF alumni will be recognized by Clubs in some capacity.
In 2020, MLB expanded its philanthropic partnership with the Jackie Robinson Foundation to include a greater investment in the JRF scholarship program and greater coordination on MLB/Club internship, full-time job opportunities, and exposure to MLB careers. MLB has also set aside several 2021 summer internship slots specifically for JRF Scholars. The $3.5 million commitment to JRF also includes support for the Jackie Robinson Museum. Historically, MLB and its Clubs have contributed approximately $20 million to the Jackie Robinson Foundation, including supporting college scholarships for more than 150 JRF scholars.
MOST VALUABLE DIVERSE BUSINESS PARTNERS – MLB and its Clubs will once again recognize and acknowledge diverse companies as recipients of the 2021 Jackie Robinson Most Valuable Diverse Business Partner Award, "MVDBP". The Award recognizes the sport's Diverse Business Partners (diverse-owned businesses) who were nominated and awarded based on their performances that went above and beyond the norm to exhibit quality, class and professionalism in all aspects of their business. 16 total awards will be presented by 12 Clubs and the Office of the Commissioner. The list of those recipients will be highlighted at https://www.mlb.com/diversity-and-inclusion/most-valuable.
IMPORTANT WEBSITES TO KNOW
JACKIE ROBINSON DAY BACKGROUND
Robinson played his first Major League game at Ebbets Field on April 15, 1947 as a first baseman for the Brooklyn Dodgers. Major League Baseball has celebrated Jackie Robinson's legacy in an extensive and unified League-wide show of support over the years, including retiring his number throughout the Majors in 1997, dedicating April 15th as Jackie Robinson Day each year since 2004, and requesting that every player and all on-field personnel wear his Number 42 during games scheduled on Jackie Robinson Day since 2009. Major League Baseball aims to educate all fans about Jackie Robinson, his life's accomplishments and his legacy, while also spearheading initiatives that support communities and meaningfully address diversity and inclusion at all levels of our sport. For more information, please visit MLBCommunity.org.
COURTESY MLBpressbox.com