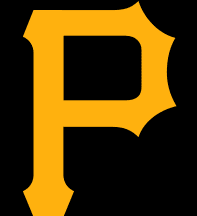 Alternate uniforms and group support to highlight Military Appreciation Days
The Pittsburgh Pirates today announced the return of Military Wednesdays, a military appreciation program designed to pay tribute to service men and women, and support local non-profit organizations that serve them and their families.
Each Wednesday home game throughout the 2021 season will be designated a Military Wednesday. The Pirates will wear their Nike camouflage accented uniforms and special New Era Pirates military caps in tribute.
During one Military Wednesday game each month, the Club will honor and support a local non-profit that assists military members, veterans and their families. Members of each group will be guests of the Pirates in the Pirates Charities Suite, where they will be presented with a check from Pirates Charities in support of the nonprofit's mission.
In addition, Pirates Manager Derek Shelton will promote the group through his pregame "Shelty's Shirts" initiative in which he highlights a local non-profit by wearing their T-Shirt during his pregame interview segment with AT&T SportsNet, to help raise awareness of the organization.
Today, Wednesday, April 14, the 2021 program will begin with the support of The Mission Continues. The Mission Continues' vision is for all veterans with a desire to continue their service to be part of a nationwide movement to transform communities. The group deploys veteran volunteers to work alongside non-profit partners and community leaders to improve educational resources, tackle food insecurity, foster neighborhood identity, and more. For information on The Mission Continues, visit missioncontinues.org.
Others scheduled to be supported this season include:
• Life Changing Service Dogs for Veterans
• Erie VA Medical Center
• Veterans Place at Washington Boulevard
• It's About the Warrior Foundation
• Wounded Warrior Project Pittsburgh
Since the Club introduced the Military Appreciation Program in 2015, the Pirates and Pirates Charities have supported over 30 different military organizations through the initiative.
COURTESY MLBpressbox.com