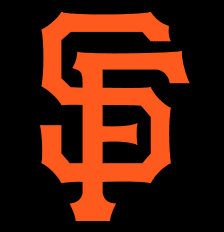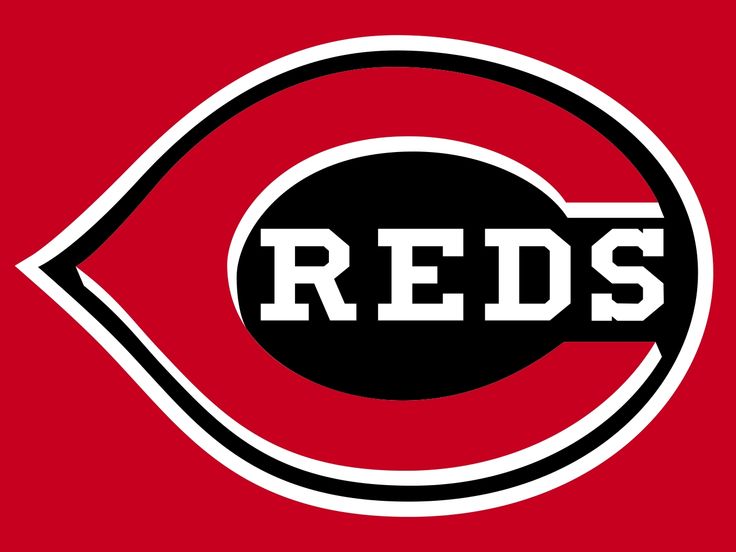 GIANTS GAME INFORMATION
Oracle Park 24 Willie Mays Plaza San Francisco, CA 94107 Phone: 415-972-2000
sfgiants.com sfgigantes.com giantspressbox.com @SFGiants @SFGigantes @SFGiantsMedia
San Francisco Giants (6-4) vs. Cincinnati Reds (7-3)
NBC Sports Bay Area + •KNBR 104.5 FM/680 AM •KSFN 1510 AM
FEW RUNS ALLOWED: The Giants allowed four runs over
the three game sweep in their first home series of the year…
it marked the fifth time since moving to SF that they have
allowed fewer than five runs through the first three home
games…since 1958, the fewest runs the Giants have allowed
through four home games is four in 1971 (Stats, LLC).
Fewest Runs Allowed Thru 3 Home
Games in Season, Since 1958
1994 2
1988 3
2002 3
1971 4
2021 4
chart courtesy of Stats, LLC
FOUR OR FEWER: San Francisco has both scored and
allowed four runs or fewer in seven straight games, one shy
of the longest such streak in club history…prior to 1958, the New York Giants had
two such streaks of eight games, but none longer than eight (Stats, LLC).
WITH THE BATS: San Francisco has hit .204 over their first nine games…however,
14 of the team's 59 hits have been home runs…SF's 23.7% of hits being homers is the
third-highest figure in the Majors…the only teams with a higher percentage of their
hits that are home runs are the Indians (24.6%) and Cubs (24.4%) (Stats, LLC).
AT ORACLE PARK: Dating back to last season, the Giants have won 13 of their last
18 games on the Shores of McCovey Cove…SF has won six of its last nine games
against the Reds at Oracle Park.
FEW MISCUES: The Giants have committed just two errors over their first eight
games, tied for the second-fewest errors in the Majors…last season San Francisco
committed 11 errors over their first seven contests.
BELTED: IF Brandon Belt has posted an impressive 1.031 OPS in 49 career games
against the Reds, which is the fourth-highest figure vs. the Reds among active
players with at least 150 plate appearances vs. Cincy behind Corey Dickerson
(1.128), Ian Happ (1.053) and Albert Pujols (1.045). (Stats, LLC)
FROM THE START: Giants' starting pitchers have tossed
5.0-or-more innings and allowed three-or-fewer runs in
each of SF's first nine games…only twice in the modern era
have the Giants had a longer streak to begin a season (2002
& 1937)…the rotation has posted a 2.32 ERA, the third best
figure in the Majors behind Miami (2.01) and Milwaukee
(2.05).
Giants, Most Consecutive Starts to
Begin Season with 5.0+ IP & 3 or
Fewer Runs Allowed – Since 1901
Year Starts
2002 12
1937 10
2021 9
1994 6
1986 6
1940 6
chart courtesy of Stats, LLC
All-Time vs. Cincinnati: 1,218-1,023-15
at Oracle Park: ……………………….36-35
at Great American Ballpark ………23-32
2021 vs. Cincinnati ……………………….0-0
at Oracle Park …………………………….0-0
at Great American Ballpark ………….0-0
2021 Head-to-Head vs. Reds
Date H/A W/L Score Rec.
4/12 at SF — — —
4/13 at SF — — —
4/14 at SF — — —
5/17 at CIN — — —
5/18 at CIN — — —
5/19 at CIN — — —
5/20 at CIN — — —
2021 Totals 0-0
GIANTS ALTERNATE SITE
Sutter Health Park, home of the Giants'
Triple-A affiliate the Sacaramento River
Cats, will once again serve as the club's
Alternate Site in 2021. The members
of the Giants and A's Alternate Site are
slated to play one another four times per
week once the camps are up and running.
UPCOMING PROBABLE STARTING PITCHERS & BROADCAST SCHEDULE (ALL TIMES ARE IN PACIFIC TIME)
Tues., April 13 vs. CIN 6:45 p.m. RHP Kevin Gausman (0-0, 1.32) vs. RHP Luis Castillo (1-1, 6.97) NBCS BA
Wed., April 14 vs. CIN 12:45 p.m. RHP Johnny Cueto (1-0, 2.51) vs. RHP Tyler Mahle (1-0, 2.00) NBCS BA
All games broadcast on KNBR 104.5 FM/680 AM in English and will be broadcast in Spanish on KSFN 1510 AM for NL West games and all home games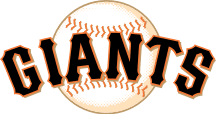 World Champions (8): 1905, 1921, 1922, 1933, 1954, 2010, 2012, 2014
NL Pennants (21): 1904, 1905, 1911, 1912, 1913, 1917, 1921, 1922, 1923, 1924, 1933, 1936, 1937, 1951, 1954, 1962, 1989, 2002, 2010, 2012, 2014
NL Division Champions (8): 1971, 1987, 1989, 1997, 2000, 2003, 2010, 2012
COURTESY SAN FRANCISCO GIANTS & MLBpressbox.com