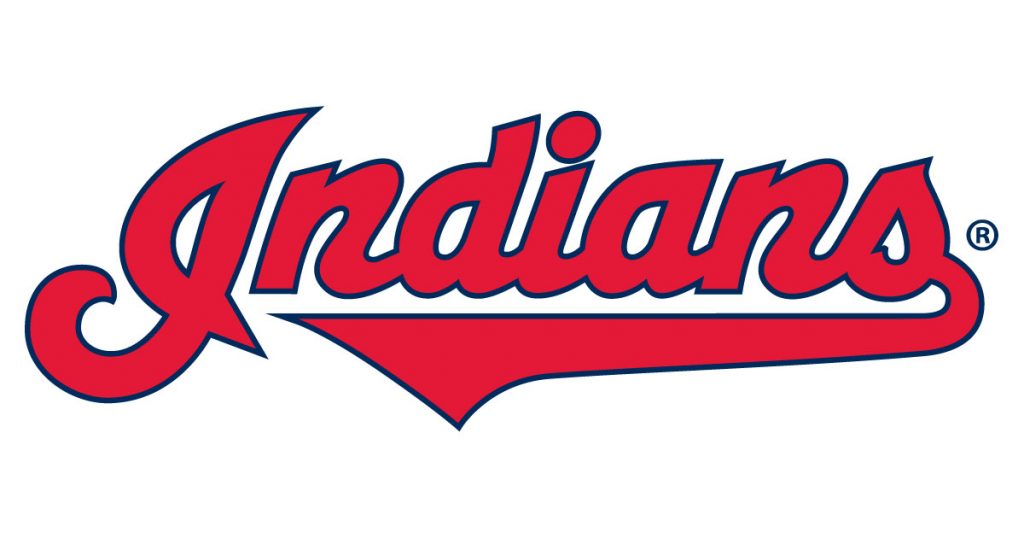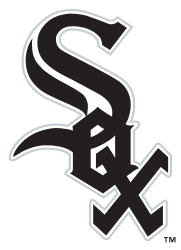 2021 OFFICIAL GAME INFORMATION
CLEVELAND INDIANS (5-4) at CHICAGO WHITE SOX (5-5)
RHP Shane Bieber (0-1, 3.65) vs. RHP Lucas Giolito (1-0, 4.22)
Game #10/Road #5 » Tuesday, April 13, 2021 » Guaranteed Rate Field » 8:10 p.m. (ET) » Bally Sports Great Lakes, WTAM/WMMS/IRN
THAT'S WHY YOU WEAR A HELMET
» The Clevelanders came out on the wrong end of their first
walk-off game of 2021, falling to the Chicago Southsiders by
a score of 4-3 on Monday night at Guaranteed Rate Field…with
runners at first and second with one out in the bottom of the 9th,
YU CHANG fielded a Nick Williams grounder at first and then
grazed baserunner Yasmani Grandal in the helmet with his throw
attempting a force play at second; the resulting carom allowed Nick
Madrigal to plate the winning run…the loss ended a season-high
four-game win streak for Cleveland.
» EDDIE ROSARIO staked the Tribe to a 2-0 lead with his second
home run of the season, a two-run opposite-field blast off Dallas
Keuchel in the 2nd; Keuchel started in place of late scratch Carlos
Rodón (stomach bug)…Adam Eaton capitalized on a pair of walks
by Cleveland starter TRISTON McKENZIE with a one-out 3-run
homer in the 3rd…McKenzie logged 76 pitches over 4.0 frames in
his first start of 2021 (4.0IP, 2H, 3R-ER, 2BB, 6SO, HR)…struck out
the side in the 1st on his way to 6 K's…CAL QUANTRILL tossed a
pair of scoreless frames, working himself into and out of a basesloaded/none out jam in the 6th; PHIL MATON & BRYAN SHAW also turned in scoreless innings…FRANMIL REYES tied the game
at 3-3 with a sac fly in the 6th.
SHANE BIEBER FAN CLUB – 'THE PUNCH OUTS'
» The Tribe ace has racked up 24 strikeouts through two starts
this season and is T3rd in MLB in strikeouts behind New YorkAL's Gerrit Cole (29SO) and Tampa Bay's Tyler Glasnow (29SO)…needs 11 SO in tonight's contest to match his total after three starts
in 2020 (35SO)…35SO thru 3 starts are the 3rd-most by any pitcher
thru the first 3 appearances of a season since 1893.
STRIKEOUT TOTAL THRU FIRST 3 GAMES OF A SEASON
Year Pitcher Strikeouts
1973 Nolan Ryan 37 SO
2018 Gerrit Cole 36 SO
2020 Shane Bieber 35 SO
» His 523 career strikeouts in his first 68 career games is 4th-most
among MLB pitchers in first 68 career games (see separate note on
pitching section)…most strikeouts in MLB pitchers first 69 games:
Dwight Gooden (566 SO), Yu Darvish (563 SO), Jose Fernández
(535 SO), Kerry Wood (525 SO) and Hideo Nomo (525 SO).
HOMER HAPPY
» Tribe is 4-0 when launching multiple homers and 4-3 tallying a
home run…CLE went 15-2 in 2020 when hitting 2-or-more HR's in
a contest and 47-17 in 2019…Indians 15 home runs currently ranks
3rd in MLB behind Cincinnati (18HR) and Houston (18HR)…marks
the club's T5th-most home runs 9 games into a season, the most
since launching 16 bombs the first 9 games of 2012.
» EDDIE ROSARIO launched his fifth home run against CWS since
the start of 2019 in Monday's contest…is slashing .298/.336/.500
(31-for-104) with 11XBH (6 2B, 5 HR) and 21 RBI since 2019 (25G).
SNAPPED STREAKS | OFFENSIVE NOTES
» FRANMIL REYES snapped a 7-game hit streak in Monday's
contest…went 10-for-27 (.370) with 4 home runs and seven RBI
over the stretch…has still recorded a hit in 7 of 9 games this
season…leads the team with 4 homers (T5th in MLB), a .313
average and 8 RBI…currently boasts a 97.3mph average exit
velocity (T4th-highest in MLB) as well as the T3rd-highest barrels
per plate appearance pct. in MLB (16.7%).
» JOSÉ RAMÍREZ failed to reach base in Monday's contest,
snapping his 20-game on-base streak dating back to Sept. 16,
2020…was the 3rd-longest active on-base streak in MLB (20
games) behind DJ LeMahieu (29G) and Mike Trout (28G) entering
yesterday's contest…hit .384 (28-for-73) with 9 doubles, 8 home
runs and 22 RBI over that stretch.
WINDY CITY SOX | AL CENTRAL LOVE
» The Tribe is facing CWS for the 2nd time in 2021 with a 4-game
set at Guaranteed Rate Field…marks the first of 19 meetings
between the two teams in 2021 and will wrap up 12 straight games
against the AL Central for Cleveland to start the campaign.
» Cleveland went 8-2 vs. Chicago-AL in 2020…snapped a 6-game
win streak against the Sox dating back to 2020 with Monday's
defeat…since the start of 2020, 8 of 11 contests between the two
clubs have been decided by 2-or-fewer runs and 3 of the last 4
contests have ended in walk-off fashion…Tribe has posted a
winning record against CWS in four of the past five seasons,
going 54-33 (.621) since 2016, the most wins by any club against
Chicago-AL over that stretch…CLE is 24-19 at Guaranteed Rate
Field since 2016.
» Cleveland finished the 2020 season 23-17 against the A.L.
Central, its fifth consecutive winning season against division foes…
since 2016, Tribe is 224-128 (.636) against A.L. Central opponents,
the most wins against the division over that stretch.
CLEVELAND: MOST WINS IN A.L. SINCE 2013
» With a 35-25 (.583) regular season record in 2020, the Tribe
posted its eighth consecutive winning season…marks the
most consecutive winning seasons since the club also had eight
consecutive winning seasons from 1994 to 2001…the eight
consecutive winning seasons is T2nd-longest in club history behind
10 consecutive seasons finishing above .500 from 1947-56.
» Cleveland joins New York-AL as one of only two A.L. teams to
finish above .500 in each of the last eight campaigns…club has
gone 678-523 (.565) from 2013-21, the best win pct. in the A.L. over
that span, 2nd-best in Majors behind the Dodgers (722-483, .599).
TITO'S SUCCESS IN THE LAND
» TERRY FRANCONA is in his ninth season as Cleveland's
manager, posting the AL's best record from 2013-21, 2nd-best in
the Majors, at 678-523 (.565) with five Postseason berths over
eight years…sits 50 wins shy of the most in Cleveland managerial
history in 3rd place behind only Lou Boudreau (728-649) and Mike
Hargrove (721-591).
TONIGHT'S STARTER
#57 SHANE BIEBER RHP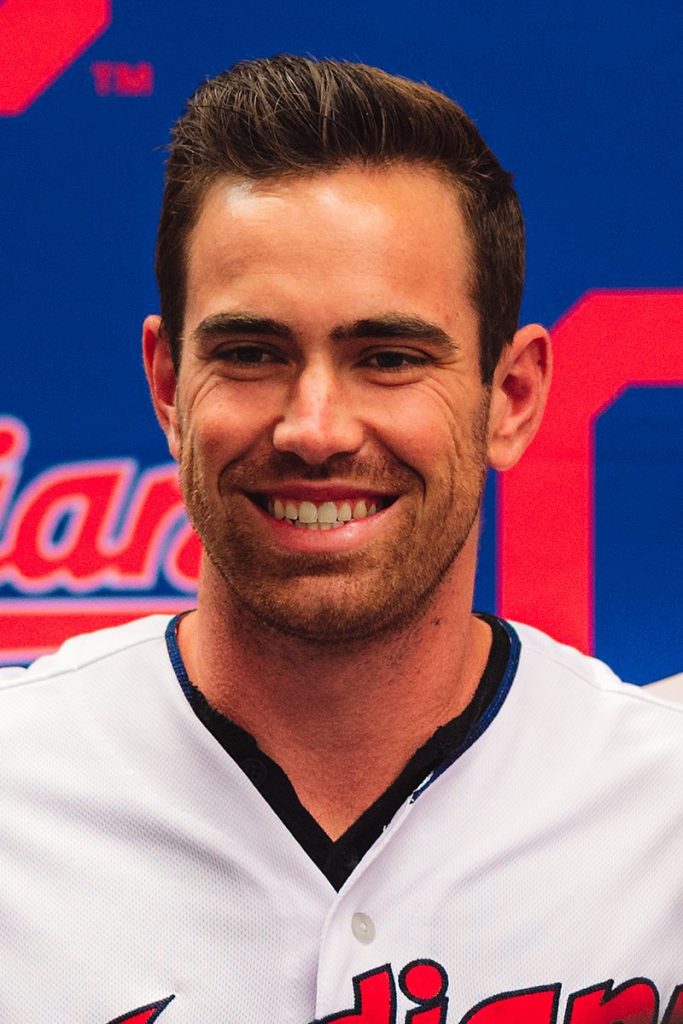 W-L ERA G GS IP H R ER BB SO
2021 0-1 3.65 2 2 12.1 8 5 5 7 24
Career 34-15 3.33 68 66 418.2 370 166 155 91 523
BIEBER VS. CHICAGO-AL
W-L ERA G GS IP H R ER BB SO
2020 0-0 2.45 2 2 11.0 6 4 3 5 18
Career 2-2 2.94 8 8 49.0 42 19 16 13 63
TONIGHT'S OUTING
» On the heels of becoming the club's fifth different A.L. Cy Young
Award winner in 2020, the 26-year-old is scheduled to make his third
start/appearance of 2021 against Chicago-AL on extended 5 days'
rest.
» Is currently T3rd in MLB in K's and has accumulated 523 strikeouts
in his first 68 career games…marks the 4th-most strikeouts in an MLB
pitcher's first 68 career games since 1901 behind Dwight Gooden
(556 SO), Yu Darvish (552 SO), and Jose Fernández (528 SO).
LAST OUTING
» Will be pitching on extended 5 days' rest after working 6.1 frames
against Kansas City in his first start at Progressive Field this season
on April 7…did not earn a decision, despite punching out 12 KC hitters
and limiting the opposition to 2 runs (earned) on 3 hits (1HR, 4BB)…
allowed a solo home run to Salvador Perez in the top of the 4th.
STRIKEOUT SHANE
» RHP SHANE BIEBER is repeating the success he found early
on in 2020, having struck out 24 batters in his first two starts of
the season, punching out 12 in each outing…started 2020 with 14
strikeouts in his Opening Day start, followed by 13 in his second
start of the season, tying a MLB record for most strikeouts in the first
two starts of a season, matching Karl Spooner who accomplished
the feat in 1954 with the Brooklyn Dodgers (Elias)…Bieber is the
only pitcher in MLB history to have 24+ strikeouts in first two
starts of consecutive seasons (Bally Sports Great Lakes).
» The right-hander has tallied 8+ SO in 14 straight starts, including
all 12 starts in 2020, marking the T5th-longest streak in MLB
history and T1st-longest streak in CLE history with Corey Kluber.
8+ SO/GAME STREAK
Pitcher Games Dates
Randy Johnson 17G 9/24/99-6/19/00
Pedro Martinez 16G 7/29/97-4/17/98
Pedro Martinez 15G 8/19/99-5/12/00
Randy Johnson 15G 6/25/99-9/5/99
Corey Kluber 14G 6/1/17-8/13/17
Randy Johnson 14G 8/22/98-5/5/99
Shane Bieber 14G 7/24/20-4/1/21
» Bieber now owns double-digit strikeouts in 17 career games,
surpassing CC Sabathia for eighth all-time for double-digit
strikeout games as a member of the Tribe.
OPENING DAY MAGICIAN
» Bieber has been impressive over his two Opening Day starts,
striking out a combined 26 batters over the two OD outings…
punched out a club record 14 across 6.0 shutout frames in 2020
and 12 against DET to open the season on April 1…joined Bob
Feller as the only other Cleveland Opening Day starter with
multiple double-digit strikeout games (Feller; 10 SO in 1939 &
1946)…Bieber also joined Nolan Ryan (2), Randy Johnson (2)
and Bob Gibson (2) as the only four hurlers to record at least
12-or-more SO in multiple Opening Day starts, becoming the
first pitcher in the Modern Era (since 1900) to accomplish the
feat in consecutive Opening Day starts (Elias).
» In a display of consistency over the last decade, Bieber is just
the third different pitcher since 2012 to start on Opening Day for
Cleveland, joining Justin Masterson (2012-13) and Corey Kluber
(2015-19)…Kluber's five straight OD starts matched a club record set
by Stan Coveleski from 1917-1921.
VS. CHICAGO-AL | GURANTEED RATE FIELD
» Will be making his ninth career start/appearance against ChicagoAL…is 2-2 with a 2.94 ERA over his eight career starts, holding the Sox to a .230 average against (42-for-183)…has struggled at Guaranteed
Rate Field, going 0-2 with a 5.50ERA in 3 starts/appearances.
Bieber's 2021 DAY-BY-DAY
Date Opp. Dec. ERA IP H R ER HR BB-I SO P/S
4/1 @ DET L, 2-3 4.60 6.0 5 3 3 1 3-0 12 63/36
4/7 vs. KC ND, 4-2 3.65 6.1 3 2 2 1 4-0 12 103/65
April Totals 0-1 3.65 12.1 8 5 5 2 7-0 24
2020 Totals 0-1 3.65 12.1 8 5 5 2 7-0 24
UPCOMING PROBABLES & BROADCAST INFORMATION
Date Opponent Probable Pitchers – Cleveland vs. Opponent First Pitch TV/RADIO
Weds. April 14 at Chicago-AL RHP Zach Plesac (1-1, 1.38) vs. TBD 8:10PM ET BGSL/WTAM/WMMS/IRN
Thurs. April 15 at Chicago-AL LHP Logan Allen (1-1, 2.70) vs. TBD 2:10PM ET BGSL/WTAM/IRN
HITTERS
NOTES:
vs.LHP:.235(36-153) 10HR,24RBI vs.RHP:.202(26-129) 5HR,14RBI Home:.222(34-153) 9HR,22RBI Road:.217(28-129) 6HR,16RBI
CWS Series/Trip: 5-30,1 2B,3BB,3RBI,3R,1HR RISP:.191(9-47) 1HR,14RBI
COURTESY CLEVELAND INDIANS & MLBpressbox.com