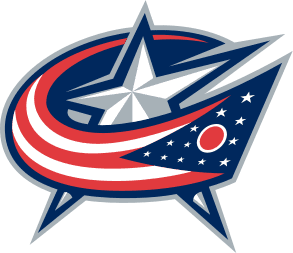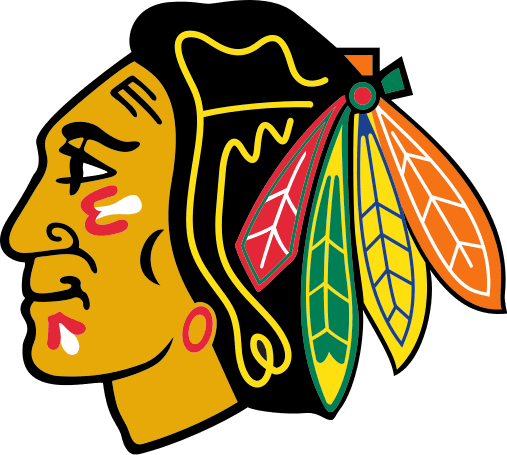 APR. 12, 2021 II VS. CHICAGO BLACKHAWKS II NATIONWIDE ARENA II 7 PM ET
GAME AT A GLANCE
GOAL SCORERS
Columbus: S. Matteau (1), P. Laine (11), P. Laine (12)
Chicago: PP – D. Keith (2), P. Kurashev (8), B. Connolly (3), B. Hagel (6)

GOALTENDERS
Columbus: J. Korpisalo (30 saves, OTL)
Chicago: K. Lankinen (30 saves, OTW)
CBJ TEAM NOTES
The Blue Jackets and Blackhawks played their final game of the season series with Columbus earning points in five of the eight games (2-3-3; 7 pts).
CBJ are 4-4-5 in the past 13 meetings with Chicago and 8-7-5 in the last 20 meetings with tonight's overtime loss.
The Blue Jackets are 4-3-3 in the last ten home games vs. the Blackhawks.
The home team is 9-6-3 in the last 18 meetings between Columbus and Chicago.
Eleven of the last 13 games at Nationwide Arena in the series have been decided by a single goal (six after regulation).
The Blue Jackets scored a goal in each regulation period for the ninth time this season and for the third time in the last four games.
CBJ have scored the first goal of the game 26 times this season, and for the second-straight contest, after scoring the first goal 14:02 into the game.
The Jackets have killed off 31-of-35 opponent power play attempts in the last 13 games (88.6 pct.) and 34-of-39 opponent power play attempts in the last 16 contests (87.2 pct.) after killing off 2-of-3 power play attempts tonight.
Columbus has points in three-of-five Monday games this season (2-2-1).
CBJ have played in 23 one-goal contest this season (10-4-9). Six of the eight games against the Blackhawks in 2020-21 were decided by a single goal.
CBJ PLAYER NOTES
· LW/RW Patrik Laine recorded his fourth two-goal game of the season. He has scored in two-straight games (3-0-3) and has 12-8-20 in 35 GP in 2020-21.
· C Stefan Matteau scored his first goal of the season and third of his Blue Jackets career.
· RW Kole Sherwood notched his first NHL career point with an assist on Matteau's tally (0-1-1 in 2 GP).
· D Seth Jones tallied an assist and has 1-14-15 in 23 home games. He leads CBJ blueliners in assists and points with 4-18-22 in 44 GP.
· C Max Domi recorded an assist and has points in four-straight games (2-3-5). He has 2-5-7 in the last seven outings (7-12-19 in 44 GP this season).
· D Vladislav Gavrikov registered his sixth assist of the season (1-6-7 in 43 GP).
POST-GAME ZOOM INTERVIEWS
HC John Tortorella | F Max Domi | F Patrik Laine | F Kole Sherwood
CBJ UPCOMING SCHEDULE
Tuesday, April 13 No Practice
Wednesday, April 14 Practice – 11:00 am ET at Nationwide Arena
Thursday, April 15                   at Dallas Stars – 8:30 pm ET at Dallas Stars
COURTESY BLUE JACKETS COMMUNICATIONS