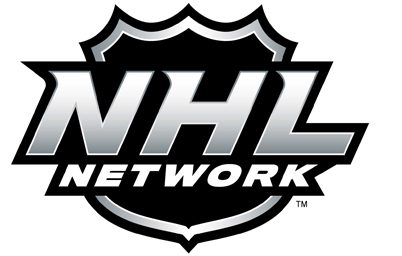 Bruce Boudreau, Elliotte Friedman, Stu Grimson, E.J. Hradek, Brian Lawton and Kevin Weekes Part of NHL Tonight Coverage
April 8, 2021 – NHL Network™ today announced it will air nine consecutive hours of live NHL Trade Deadline™ coverage on Monday, April 12. NHL Tonight™ will begin the coverage at 10 a.m. ET, followed by a simulcast of Sportsnet's Hockey Central at 12 p.m. ET, and concluding with a five-hour NHL Tonight™ at 2 p.m. ET. Live reports, updates and analysis from hosts Jamison Coyle and Tony Luftman, insider Elliotte Friedman, and analysts Bruce Boudreau, Stu Grimson, E.J. Hradek, Brian Lawton and Kevin Weekes will be featured throughout the day. Trade Deadline content will be highlighted across NHL Network's social media platforms on Monday, including clips from NHL Tonight.
In addition to its NHL Trade Deadline coverage, NHL Network's robust live game schedule, including four NHL Network Showcase™ presented by SAP telecasts will air throughout the rest of April. Stephen Nelson and Kevin Weekes will call two NHL Network Showcase presented by SAP games this weekend, beginning with the Florida Panthers at Dallas Stars Saturday, April 10 at 2 p.m. ET, followed by the Buffalo Sabres at Philadelphia Flyers on Sunday, April 11 at 2 p.m. ET. NHL Network's game schedule through April is available here, and the NHL Network Showcase presented by SAP schedule is available here and below. Every game, which is subject to change, will be available in the U.S. except in the home markets of the two featured teams.
Part three of Henrik Lundqvist's exclusive interview with former New York Rangers teammate and NHL Network analyst Kevin Weekes will air today, April 8 on NHL Now at 4 p.m. ET. The first two parts of the interview can be seen here and here. For the first time, Lundqvist, whose 459 wins rank sixth all-time in NHL history, discusses in vivid detail his past year, including his mindset following open-heart surgery and what the future holds for him in hockey.
About NHL Network: As the TV home for the National Hockey League, NHL Network™ gives viewers an all-access pass to complete hockey coverage both on and off the ice, including live NHL games and special on-site coverage of NHL events, plus three signature studio shows, interviews, highlights and expert analysis from a variety of hockey insiders and former players. Additional programming includes behind-the-scenes features, player profiles and international and amateur hockey competitions. For more information on NHL Network, log on to nhlnetwork.com or follow @NHLNetwork on Twitter.
COURTESY NHL NETWORK & NHLmedia.com