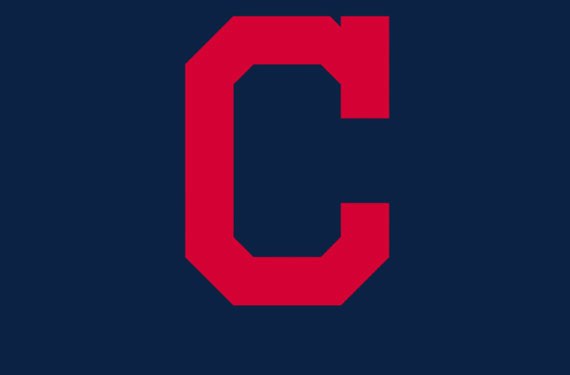 2021 OFFICIAL GAME INFORMATION
CLEVELAND INDIANS (4-3) vs. DETROIT TIGERS (3-5)
LHP Logan Allen (0-1, 3.60) vs. RHP José Ureña (0-1, 15.00)
Game #8/Home #5 » Sunday, April 11, 2021 » Progressive Field » 1:10 p.m. (ET) » Bally Sports Great Lakes, WTAM/WMMS/IRN
A SWING AND A DRIVE
» Progressive Field transformed into a launching pad on Saturday
night, as the Clevelanders smacked 5 home runs on the way to an
11-3 clobbering of the Detroiters for their season-high third straight
win…first 5-HR game since Aug. 16, 2020 at Detroit and most at
home since hitting 5 on May 2, 2018 vs. Texas…Tribe sits above the
.500 mark (4-3) for the first time in 2021 after securing the team's
first series win (1-1-1) entering today's finale.
» ROBERTO PÉREZ opened the scoring with a two-run HR off
Tigers southpaw Tarik Skubal in the 2nd, as Cleveland improved
to 3-0 when scoring first…Pérez (3 BB's) also matched a franchise
single-game record for catchers after scoring four times…CESAR
HERNANDEZ had a team-high 3 hits (3-5, 2B, HR) and continued
the early barrage with a solo blast in the 3rd, while JORDAN
LUPLOW added a 3-run jack in the 4th that helped end Skubal's
night…Luplow (career-high 5 RBI) nearly added a sixth team HR in
the 6th before a questionable replay review converted it into a 2-run
double…FRANMIL REYES crushed his 4th HR of the season and
third in two nights in the 7th, while ANDRÉS GIMÉNEZ connected
for a two-run blast in the 8th, his first in a Cleveland uniform.
» AARON CIVALE continued the rotation's dominant start to
the season (3-3, 2.60 ERA), falling one out shy of completing 8.0
frames to become the first Tribe starter with multiple wins (7.2IP,
3H, 1R-ER, 0BB, 6SO, HR)…lone run allowed came on a Robbie
Grossman solo HR in the 7th…worked 7.0+ IP in consecutive
starts for the first time in his career, needing just 90 pitches.

START ME UP | STARTING ROTATION SUCCESS
» Cleveland's starting rotation has registered a 2.60 ERA through
the first 7 games of the season (45.0IP, 27H, 13R/ER, 6HR, 14BB,
49SO)…signals the rotation's 2nd-lowest ERA thru the first 7 games
of a season in the Francona Era (2013-2021), trailing only 2020
(1.53ERA) ball club…thru 8 games, the lowest rotation ERA's in the
Francona ERA has been a 2.12 ERA by the 2020 rotation.
» Opponents are batting just .173 (27-for-156) with a .549 OPS
against Tribe starters…Tribe starters boast the 2nd-lowest OPS in
MLB (1st in AL), 3rd-lowest avg. (1st in AL) and 4th-lowest ERA
(2nd in AL).
» The rotation has logged a quality start in six of the seven games
to start the campaign, tied with LAD for the most quality starts in
MLB and two more than the second place teams (4 QS)…starters
have averaged 14.3 pitches per inning, the 2nd-lowest mark in MLB
behind New York-NL (14.1).

BOWLING BALLS | EMMANUEL CLASE
» RHP EMMANUEL CLASE earned his first save in a Cleveland
uniform in Friday's contest, his second career save and first since
Aug. 30, 2019 against Seattle as a member of the Texas Rangers…
the flamethrower tossed 11 pitches at 100.0+mph, bringing his total
to 29 such pitches in three appearances in 2021…Clase has more
triple-digit pitches in three appearances with Cleveland than all
Cleveland pitchers combined from 2008 (start of pitch-tracking era)
until this season (14 total pitches):
CLEVELAND INDIANS PITCHES 100.0+ MPH (since 2008)
Pitcher Pitches Top Speed (mph)
Emmanuel Clase 29 101.3
Danny Salazar 8 100.7
Blake Wood 4 100.3
Austin Adams 2 100.4
» His 29 pitches of 100.0+mph leads all of MLB in 2021, ahead of
New York-NL's Jacob deGrom (23 pitches) and St. Louis' Jordan
Hicks (16 pitches).
» He was clocked at 101.3mph with his first pitch on April 7 vs. KC,
the fastest pitch thrown by a Tribe pitcher in the pitch-tracking era
(since 2008)…previous fastest was 100.7mph by Danny Salazar
on Aug. 7, 2013 vs. DET.

HOMER HAPPY
» Tribe is 4-0 when launching multiple homers…CLE went 15-2
in 2020 when hitting 2-or-more HR's in a contest and 47-17 in
2019…Indians 14 home runs currently ranks 3rd in MLB behind
Cincinnati (16HR) and Houston (16HR)…marks the club's 3rdmost home runs 7 games into a season behind the 1997 & 1995
clubs (15HR)…the 1997 team also boast the most home runs thru 8
games in Cleveland history (16HR)…Tribe ranks T2nd in MLB with
a 38.9% hard contact rate (FanGraphs) with Texas & San Diego,
behind Atlanta (39.1%).
» FRANMIL REYES leads the team with 4 home runs…now has
10 home runs against Detroit over his career, his most long balls
against any opponent over his career…matches Chicago-AL's Eloy
Jimenez for T2nd-most home runs against Detroit since 2019,
behind Kansas City's Jorge Soler (11HR).

MOTOR CITY SOUL | A.L. CENTRAL LOVE
» The Tribe is facing Detroit for the second time in as many weeks,
as they opened the year against the Tigers, dropping two of three
contests in the 3-game slate…this 3-game set marks games 4-6
of 19 contests these two teams have against each other in 2021…
has now won three straight after dropping the first two against DET,
outscoring the Tigers 24-7 in the three victories…CLE is looking for
its first sweep of DET since Aug. 14-16, 2020 at Comerica Park.
» Cleveland went 7-3 vs. Detroit in 2020 to post club's fifth consec.
winning season head-to-head against the Motor City Kitties (68-22
since '16; 34-9 at home over that span)..Tribe saw a 20-game win
streak vs. Detroit end last Aug. 21 (began 4/11/19)…a concurrent
12-game win streak at this ballpark later met its expiration on Sept.
19…Tribe dropped back-to-back games against the Tigers for the
first time since May 14-15, 2018 in the first two games of the 2021
season (April 1 & 3)…is 6-4 over the last 10 games against DET.
» Cleveland finished the 2020 season 23-17 against the A.L.
Central, its fifth consecutive winning season against division
foes…since 2016, the Tribe is 223-127 (.637) against A.L. Central
opponents, the most wins against the division over that stretch…
Minnesota sits in second with a 182-165 record (.524).
TODAY'S STARTING PITCHER
54 LOGAN ALLEN LHP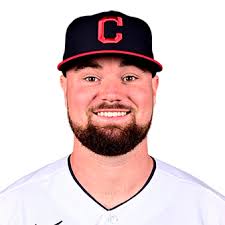 W-L ERA G GS IP H R ER BB SO
2021 0-1 3.60 1 1 5.0 5 2 2 2 3
Career 2-4 5.19 13 5 43.1 53 26 25 22 27
ALLEN vs. DETROIT
W-L ERA G GS IP H R ER BB SO
2020 0-0 5.79 1 0 4.2 5 3 3 4 2
Career 0-0 5.79 1 0 4.2 5 3 3 4 2
TODAY'S OUTING
» The 23-year-old left-hander is slated to make his second start of
2021 campaign on extended 5 days rest…the lefty made his first
career Opening Day roster of his young career.
» Became the first lefty to make a start for Cleveland since Ryan
Merritt in the second game of a doubleheader on Aug. 30, 2017
against New York-AL…is the first left-handed starter to make an
Opening Day roster for the Tribe since T.J. House in 2015…
became just the fourth lefty to make a start for Cleveland in March/
April since 2010, joining House, Scott Kazmir (2013) and David
Huff (2010).
» Went 1-0 with a 0.64ERA (1ER/14.0IP) in an impressive 2021
Cactus League campaign…made four appearances and two starts
striking out 18 against just 3 walks.
LAST START VS. KC | 2021 CACTUS LEAGUE RECAP
» Suffered the loss in his first career start in a Cleveland uniform
despite spinning 5.0 frames of 2-run ball in the Tribe's 3-0 home
opener defeat to Kansas City on April 5 (5H, 1HR, 2BB, 3SO)…
only damage done against him came on a Whit Merrifield 2-run
home run in the top of the 2nd inning.
» Made 4 appearances/2 starts in Cactus League play…spun 9.0
scoreless innings over his two spring starts which came in his
final two appearances of exhibition play (2G/GS, 9.0IP, 7H, 3BB,
10SO).
vs. DETROIT | WELCOME HOME
» Set to face Detroit for the second time in his career…tossed 4.2
innings in relief on Aug. 23, 2020 in a 7-4 loss…allowed 3 runs
(earned) on 5 hits, issuing 4 free passes and striking out 2 (1HR).
» Made all three appearances at Progressive Field in 2020…is 1-3
with a 3.90 ERA (13ER/30.0IP) in 8 home games/3 home starts
over his career.
2020 RECAP
» Split the 2020 season between Cleveland and the Alternate
Training Site in Lake County…spent two stints with the Major
League club from Aug. 11-24 and Sept. 25-26 out of the bullpen.
» Made his season debut on Aug. 11 vs. Chicago-NL, allowing
one run in 3.0 innings of work (4H, 1R/ER, 1HB, 2BB, 1SO)…
recorded a career-high 4.2 innings of relief in his second
outing on Aug. 23 against Detroit, the longest relief outing by
a Tribe pitcher in 2020…made his final appearance in the end
of September, tossing 3.0 scoreless innings against Pittsburgh
while punching out 4 (3H, 1BB).
» Held lefties to a .111 (1-for-9) clip while right-handed batters
hit .344 (11-for-32)…held opposing hitters to a .192 (5-for-26)
average with runners on base and just .118 (2-for-17) with runners
in scoring position.
CAREER NOTES
» Was acquired by Cleveland at the 2019 trade deadline from
San Diego along with Yasiel Puig and Franmil Reyes…made
his Cleveland debut on Aug. 14 vs. BOS, a 2.1IP relief outing in
his only Tribe appearance of the season…has 4 career starts, all
coming with San Diego in 2019, going 2-2 with a 6.98 over those
outings (19.1IP, 25H, 15R/ER, 1HR, 9BB, 13SO).
» Has made 8 relief appearances since his Major League debut
with San Diego on June 18, 2019, going 0-1 with a 3.79 ERA over
those outings (19.0IP, 23H, 9R/8ER, 4HR, 11B, 11SO).
» Launched a t-shirt campaign and player program called "What
Handicap?" over the offseason to help raise money for the Miracle
Leauge, a foundation throughout the U.S. and internationally that
helps physcially challenged children and adults play baseball…
regards his disabled brother, Phillip, as his source of inspiration.
» You can find more info about Allen on pg. 56 of Cleveland's
2021 Information & Record Book.
Allen's 2021 DAY-BY-DAY
Date Opp. Dec. ERA IP H R ER HR BB-I SO P/S
4/5 vs DET L, 0-3 3.60 5.0 5 2 2 1 2-0 3 72/44
April Totals 0-1 3.60 5.0 5 2 2 1 2-0 3
UPCOMING PROBABLES & BROADCAST INFORMATION
Date Opponent Probable Pitchers – Cleveland vs. Opponent First Pitch TV/RADIO
Mon. April 12 at Chicago-AL RHP Triston McKenzie (0-0, 2.45) vs. LHP Carlos Rodón (1-0, 0.00) 8:10PM ET BGSL/WTAM/WMMS/IRN
Tues. April 13 at Chicago-AL RHP Shane Bieber (0-1, 3.65) vs. RHP Lucas Giolito (1-0, 4.22) 8:10PM ET BGSL/WTAM/WMMS/IRN
HITTERS
NOTES:
vs.LHP:.238(30-126) 9HR,22RBI vs.RHP:.206(20-97) 5HR,10RBI Home:.218(27-124) 9HR,19RBI Road:.232(23-99) 5HR,13RBI
DET Series: 16-65,3 2B,6BB,15RBI,15R,7HR H-Stand:27-124,4 2B,13BB,19RBI,19R,9HR RISP:.188(6-32) 1HR,10RBI
BULLPEN INFORMATION
PITCHING
NOTES:
vs.ALL:.175(37-212)8HR vs.LH:.202(24-119)4HR vs.RH:.140(13-93)4HR
Home:3-1-2, 2.25ERA (36.0IP,9ER) Road:1-2-0, 3.96ERA (25.0IP,11ER)
COURTESY CLEVELAND INDANS & MLBpressbox.com