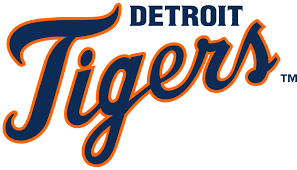 WORLD SERIES CHAMPIONS: 1935, 1945, 1968, 1984
tigers.com • facebook.com/tigers • Twitter- @tigers, @TigresdeDetroit, @DetroitTigersPR • Instagram/Snapchat- @tigers, @TigresdeDetroit
Detroit Tigers (3-4) at Cleveland Indians (3-3)
Saturday, April 10, 2021 • Progressive Field, Cleveland, OH • 6:10 p.m. ET
LHP Tarik Skubal (0-0, 3.38) vs. RHP Aaron Civale (1-0, 3.86)
Game #8 • Road Game #2 • TV: Bally Sports Detroit/MLB.tv • Radio: 97.1 The Ticket
RECENT RESULTS: The Tigers dropped yesterday's
series opener in Cleveland, 4-1. Derek Holland served
as an emergency starter for the Tigers after scheduled
starter Julio Teheran wasn't able to make the start due
to injury. Holland battled through 2.2 innings but took
the loss, allowing three earned runs on four hits and
no walks, while striking out three. Buck Farmer and
Michael Fulmer covered the remainder of the game for
Detroit, allowing one run on three hits and no walks,
while striking out seven over 5.1 innings. Offensively,
Wilson Ramos belted a homer for the second straight
game, and Willi Castro had two of the club's four hits.

ROSTER MOVE: The Tigers have placed RHP Julio
Teheran on the 10-day injured list with a right shoulder
strain. As a corresponding move, RHP Alex Lange has
been recalled from the club's taxi squad. Lange's first
appearance will mark his Major League debut.

FULMER'S FOUND A GROOVE: Entering last night's
game in the fifth inning and staying on the mound
through Cleveland's last at-bats in the eighth, Michael
Fulmer provided some much-needed length, but also
dominated. He totaled 4.0 innings pitched and allowed
just one earned run (via a homer), on two hits and
no walks, while striking out five. The outing was the
fourth by a Major League reliever this season to go
4.0-or-more innings, and third by a Tigers bullpen arm
to do so since the start of the 2020 campaign. Fulmer
has made the first three relief appearances of his big
league career this season, allowing just two earned
runs over 7.0 innings pitched, while striking out 10.
His average fastball/sinker velocity rang in at 95.1
MPH last night, marking a season high and equaling
the pitch's average velocity during his 2016 American
League Rookie of the Year season.

WARNING – BUFFALO CROSSING: Belting the 131st
home run of his career, third on the season and second
in as many games, Wilson Ramos put one in the seats
in the eighth inning of last night's game in Cleveland.
The blast traveled 443 feet, marking the eighth-longest
homer for Ramos in the Statcast Era (2015-present),
and longest since a 446-foot shot on June 25, 2018,
while a member of the Rays. It also ranks as the longest
home run for a catcher so far this season across the
Major Leagues. During the course of his 952 career
games played, he's homered in three-straight games
one time (April 26-28, 2018, with Tampa Bay).
GOING STREAKING IN CLEVELAND: Though the team
posted just four hits last night vs. the Indians, two
players continued early hitting streaks on the season.
Willi Castro went 2×4 with a pair of singles, and
Niko Goodrum went 1×3. Castro's result marked his
second consecutive multi-hit effort, after going 3×5
on Wednesday against the Twins. Goodrum also had
three hits in the series finale against Minnesota, and
how has at least one knock in each of his last three.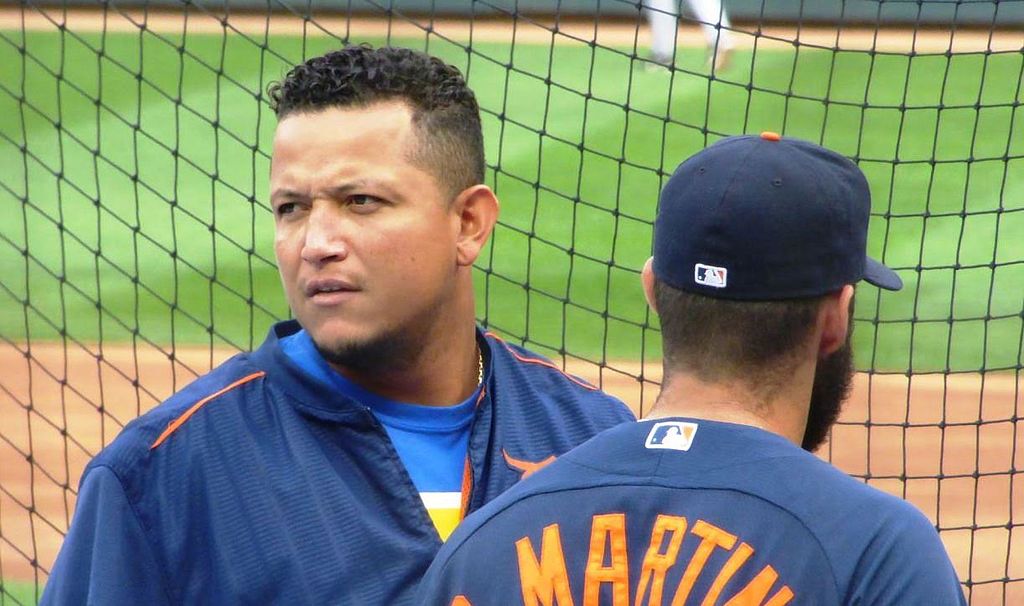 MIGGY MOVING UP THE ALL-TIME HITS LIST: Miguel
Cabrera enters tonight's game with 2,869 hits in his
Major League career. He is just one hit shy of tying
Jesse Burkett (2,870) for 46th place in MLB history,
and four hits shy of equaling Babe Ruth (2,873) for
45th. Additionally, Cabrera's next double will mark the
583rd of his career and 400th as a Tiger. That would tie
him with Robin Yount for No. 21 on the all-time MLB
doubles leaderboard, and make him the eighth player
in franchise history to reach the 400 double mark.
MLB All-Time Hits List
Rank Player Hits
Omar Vizquel 2,877
Mel Ott 2,876
Babe Ruth 2,873
Jesse Burkett 2,870
Miguel Cabrera 2,869
PUNISHMENT DOESN'T FIT THE CRIME: Last night, the
Tigers issued zero free passes for the second straight
game, marking the second time since the start of 2018
that the club hasn't allowed a free pass in two-or-more
consecutive contests (other, three games from July 28-
30, 2020 vs. Kansas City). Not issuing walks traditionally
leads to positive results on the scoreboard (since 2015
the MLB average win percentage in such games is
.703), but the Tigers are in a rut of unfortunate luck
over the last few years. Since the beginning of the 2020
campaign, the club has won just four out of nine games
(.444 win percentage) in which it didn't issue a walk.

NOTES ON A.J. HINCH: A.J. Hinch was named the 39th
manager in Detroit Tigers history on October 30, 2020.
*Enters today's game with a 3-4 (.429) record as the
Tigers manager and 573-456 (.557) career record…
he leads active Major League managers (min. seven
seasons) in career win percentage.
*Managed the Houston Astros from 2015-19, leading
the club to the playoffs four times in five seasons,
including in his first year as manager in 2015, snapping
a nine-year drought for Houston and posting a 16-win
improvement from the previous year.
*En route to a franchise-record .594 winning
percentage during his time with the Astros, he led
the club to 100-plus wins in three straight seasons
(2017-19), a World Series Championship (2017) and
American League Pennant (2019).
*Was named the Baseball America Manager of the
Year and Esurance MLB Award as MLB's Best Manager
in 2017…finished second in voting for the 2015 BBWAA
American League Manager of the Year Award.
*His first managerial post was with Arizona, serving in
the role for parts of the 2009 and 2010 seasons.

TAXI SQUAD MEMBERS: The Tigers currently have four
players on the taxi squad for this road trip.
• RHP Kyle Funkhouser
• RHP Erasmo Ramírez
• INF Renato Núñez
• C Dustin Garneau
TIGERS ON THE IL: RHP Rony García (abdominal strain,
10-day IL on April 1, retroactive to March 29); RHP
Julio Teheran (right shoulder strain, 10-day IL on April
10, retroactive to April 7); RHP Spencer Turnbull (IL on
March 29)
TIGERS VS. INDIANS
2021 Record: 2-2
2021 at Home: 2-1
2021 at Cleveland: 0-1
All-Time Record: 1130-1124-12
All-Time at Home: 614-510-5
All-Time at Comerica Park: 93-98
All-Time at Cleveland: 516-615-7
2021 Game Log
Date Site Result Winner/Loser/Save
4/1 DET W, 3-2 Boyd/Bieber/Soto
4/3 DET W, 5-2 Teheran/Plesac/B. Garcia
4/4 DET L, 9-3 Civale/Norris
4/9 CLE L, 4-1 Plesac/Holland/Clase
4/10 CLE
4/11 CLE
5/24 DET
5/25 DET
5/26 DET
5/27 DET
6/28 CLE
6/29 CLE
6/30 CLE
8/6 CLE
8/7 CLE
8/8 CLE
8/13 DET
8/14 DET
8/15 DET
COMMUNITY HOT CORNER
Detroit Tigers Fun At Bat At Home Series, Powered
by Bally Sports Detroit and USA Baseball
A new, free virtual program, the Detroit Tigers Fun
At Bat At Home Series, powered by Bally Sports
Detroit and USA Baseball introduces children in
grades K-5 to the fundamentals of baseball and
critical character development principles through a
series of interactive videos aimed at growing sport
participation. Hosted by former Tigers outfielder
Craig Monroe, and featuring current Tigers players
and personnel, the virtual lessons begin April 16.
To learn more and register a child for the free
5-week program, visit www.Tigers.com/FunAtBat.
UPCOMING GAME DETAILS
DATE OPPONENT GAME TIME (ET) TIGERS OPPONENT TV/RADIO
PROBABLE PITCHER PROBABLE PITCHER
Sunday at Cleveland 1:10 p.m. RHP José Ureña LHP Logan Allen BSDET/97.1
(0-1, 15.00) (0-1, 3.60)
TONIGHT'S TIGERS STARTER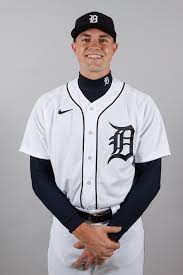 Tarik Skubal – LHP
Height: 6-3 • Weight: 215 lbs. • Age: 24
Draft: 2018 9th round (Detroit)
College: Seattle University
Birthplace: Hayward, CA
Residence: Chandler, AZ
Tonight's Start at Cleveland
• Slated to make his second start of 2021 tonight against Cleveland,
the outing will be Skubal's second consecutive against the Indians to
begin his first full Major League campaign.
• Had a solid outing in his season debut on Sunday against the Indians,
throwing 5.1 innings and allowing two runs on four hits with two
walks and four strikeouts…threw his slider on 29.9 percent of his
pitches, a higher rate than in any of his appearances in 2020…
also used the splitter for the first time in a regular season game,
accounting for 4.9 percent of his pitches thrown.
• Has made eight appearances, including seven starts, in his career
against teams from the American League Central, posting a 1-3
record with a 4.08 ERA (35.1IP/16ER) and 38 strikeouts…had perhaps
his best game as a Major Leaguer on Sepetmber 16, 2020 vs. Kansas
City, allowing a pair of earned runs on four hits, while issuing no
walks and striking out eight batters.
• Tonight will mark Skubal's second career start at Progressive Field…
his only other appearance at the venue came on August 23, 2020,
when he received a no decision after giving up a run on three hits
with a walk and five strikeouts in 2.1 innings.
2021 Spring Training
• Allowing just three earned runs over 17.0 innings pitched, Skubal
had one of the most dominant Spring Training seasons of any pitcher
in the Grapefruit League…held opponents scoreless in each of his
first three outings, allowing three total hits and walks, while striking
out 12.
• Ranked among baseball's leaders (min. 17.0 IP) in many pitching
categories during his spring season, including: fifth in slugging
percentage (.250), and eighth in ERA (1.59), opponents batting
average (.196) and OPS (.553)…was one of the most-used pitchers
in the Grapefruit League, ranking eighth with 290 pitches thrown.
• Was generally efficent with his pitches in all but one outing this
spring, throwing 70 pitches over 3.0 innings on March 17 at
Philadelphia…allowed five walks on March 23 vs. New York (AL), but
only threw 82 pitches over 4.0 innings pitched, limiting the damage
to two earned runs.
Career Notes
• Recently graduated from prospect status…prior to his graduation,
he ranked as the club's No. 4 prospect and the 24th-best in all
of baseball, per MLB Pipeline…the service also ranks Detroit's
farm system as a whole as the second-strongest in baseball.
• Made the first eight appearances of his career in 2020, including
seven starts…posted a 1-4 record and 5.63 ERA (32.0IP/20ER),
allowing 28 hits and 11 walks, while striking out 37…allowed more
than two earned runs in just two of his appearances this season, and
struck out six-or-more batters in four of his last five outings to close
out his rookie campaign.
• Turned in one of his best starts of the season on September 5 at
Minnesota, throwing a career-best 6.0 innings and allowing one run
on two hits with two walks and six strikeouts…became the ninth
starting pitcher in franchise history to throw 6.0-or-more innings
while allowing one run-or-fewer on two-or-fewer hits in one of his
first four career starts, and the first to do so since Drew Smyly on
April 28, 2012 at New York (AL).
• Posted his second quality start of his rookie season on September
16 vs. Kansas City, allowing three runs, two earned, on four hits with
eight strikeouts in 6.0 innings, while taking the loss…became the
second pitcher in Tigers history to strike out eight-or-more batters
while not issuing a walk in one of his first six career appearances,
joining Schoolboy Rowe, who had nine strikeouts without giving up
a walk on April 21, 1933 at Cleveland.
• Combined to make 24 starts between Single A Lakeland and Double
A Erie in 2019…was named to the Florida State League midseason
All-Star Team and was selected an organization All-Star by MiLB.
com…ranked third among all full-season Minor League pitchers
with 179 strikeouts…had nine double-digit strikeout games during
the season.
TARIK SKUBAL – 2021 DAY-BY-DAY
Date-Opp. Decision IP H R ER HR BB SO P-S
4/4 vs. CLE ND, L 9-3 5.1 4 2 2 0 2 4 87-53
TOTALS 0-1 5.1 4 2 2 0 2 4 87-53
2021 HIGHS STATISTIC CAREER HIGHS
5.1, 4/4/21 vs. CLE Innings Pitched 6.0, 2x (last), 9/16/20 vs. KC
4, 4/4/21 vs. CLE Hits 7, 8/18/20 at CWS
2, 4/4/21 vs. CLE R 6, 9/10/20 at STL+
2, 4/4/21 vs. CLE ER 6, 9/10/20 at STL+
0, 4/4/21 vs. CLE HR 2, 2x (last), 9/27/20 at KC
2, 4/4/21 vs. CLE BB 4, 9/10/20 at STL+
4, 4/4/21 vs. CLE SO 8, 9/16/20 vs. KC
87, 4/4/21 vs. CLE Pitches 90, 9/16/20 vs. KC
*game two of DH +game one of DH
SKUBAL – 2021 AND CAREER W-L ERA G GS IP H R ER BB SO
2021: 0-0 3.38 1 1 5.1 4 2 2 2 4
Career: 1-4 5.30 9 8 37.1 32 23 22 13 41
SKUBAL – vs. CLEVELAND W-L ERA G GS IP H R ER BB SO
2021: 0-0 3.38 1 1 5.1 4 2 2 2 4
Career: 0-0 3.52 2 2 7.2 7 3 3 3 9
BATTER vs. PITCHER MATCHUPS
SKUBAL vs. CLEVELAND
Player Avg. AB H HR RBI BB SO
Chang .500 2 1 0 0 0 0
Hedges .000 2 0 0 0 0 0
Hernandez .250 4 1 1 1 1 0
Luplow .333 3 1 0 0 1 1
Naylor .000 2 0 0 0 0 1
Ramirez .600 5 3 0 0 0 1
Reyes .000 3 0 0 0 0 1
A. Rosario .000 2 0 0 0 0 1
E. Rosario .250 8 2 0 1 0 2
CIVALE vs. DETROIT
Player Avg. AB H HR RBI BB SO
Baddoo .500 2 1 1 1 0 0
Cabrera .143 7 1 0 0 2 1
Candelario .333 6 2 0 0 0 2
H. Castro .200 5 1 0 0 0 0
W. Castro .125 8 1 0 2 1 2
Goodrum .250 4 1 1 2 1 0
Greiner .000 2 0 0 0 0 2
Grossman .000 1 0 0 0 2 0
Jones .333 6 2 0 0 0 2
Mazara .286 7 2 1 3 0 1
Ramos .500 2 1 0 2 0 0
Reyes .364 11 4 0 1 0 3
Schoop .100 10 1 0 0 0 1
TIGERS IN THE BOX
(Series numbers are for three games at Cleveland, April 9-11; Road trip numbers are for 10 games, April 9-18)
TIGERS SERIES: .133 (4×30) ROAD TRIP: .133 (4×30)
OPPONENTS SERIES: .219 (7×32) ROAD TRIP: .219 (7×32)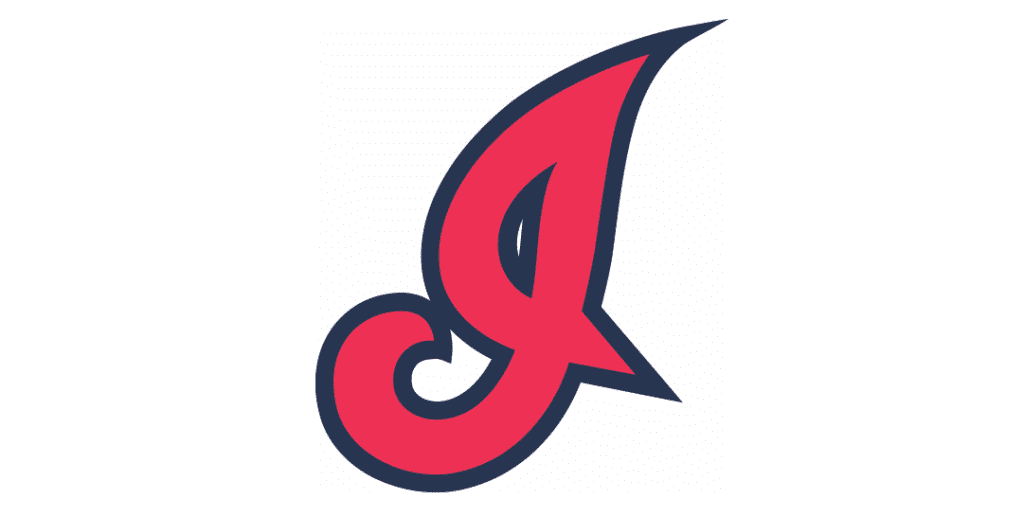 COURTESY DETROIT TIGERS & MLBpressbox.com