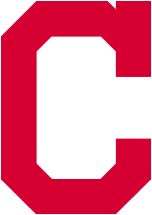 CLEVELAND INDIANS (0-1) at DETROIT TIGERS (1-0)
RHP Zach Plesac (-, —) vs. RHP Julio Teheran (-, —)
Game #2/Road #2 » Saturday, April 3, 2021 » Comerica Park » 1:10 p.m. (ET) » Bally Sports Great Lakes, WTAM/WMMS/IRN
OPENING DAY BLUES
» The Clevelanders opened the 2021 campaign in a chilly Motor
City on Thursday afternoon, falling to the Detroiters by a score of
3-2 at Comerica Park.
» Making his second consecutive OD start for the Tribe, RHP
SHANE BIEBER was mostly dominant in the contest, fanning 12
Tigers over 6.0 frames (5H, 3R-ER, 3BB, HR) to deliver an encore
to his 14-SO performance in 2020's lid-lifter (see separate note)…
was touched for a 2-out, 2-run HR by Miguel Cabrera in the 1st
under blustery, snow-laden skies; other run came in the 2nd after
Victor Reyes reached on a strikeout/wild pitch and then scored on
a JaCoby Jones RBI-2B
» Cleveland's offense was stifled through the better part of 6.0
frames by southpaw Matthew Boyd (5.2IP, 3H, 0R, 4BB, 2SO),
as the club's only damage was incurred on a 9th-inning, 2-run
HR from C ROBERTO PÉREZ off LHP Gregory Soto to score PH
AMED ROSARIO (single)…marked the 30th Opening Day meeting
between CLE and DET in MLB history, but just the first since 1985.
OPENING DAY BLAST
» C ROBERTO PÉREZ blasted his first Opening Day home run on
Thursday afternoon, the first Opening Day long ball by a Cleveland
hitter since Edwin Encarnación and José Ramírez did so against
Texas on April 3, 2017.
» The Puerto Rico native became just the 8th Tribe backstop to hit
a homer on OD since 1901, joining Carlos Santana (2011), Sandy
Alomar (1998), Ron Pruitt (1978), Duke Sims (1968), John
Romano (1963), Jim Hegan (1948) and Glenn Myatt (1925).
MAKE ME A BELIEBER
» RHP SHANE BIEBER has been impressive in his two career
Opening Day starts, striking out a combined 26 batters over the
past two seasons…punched out 14 on July 24, 2020 against
KC to join his 12 SO performance in Thursday's contest…joined
Bob Feller as the only other Cleveland Opening Day starter with
multiple double-digit strikeout games (Feller; 10 SO in 1939 &
1946)…Bieber joined Nolan Ryan (2), Randy Johnson (2) and
Bob Gibson (2) as the only four hurlers to record at least 12-ormore SO in multiple Opening Day starts, becoming the first
pitcher in the Modern Era (since 1900) to accomplish the feat
in consecutive Opening Day starts (Elias).
» The right-hander has tallied 8+ SO in 13 straight starts, including
all 12 starts in 2020, marking the 6th-longest streak in MLB history
and the 2nd-longest streak in CLE history behind Corey Kluber.
8+ SO/GAME STREAK
Pitcher Games Dates
Randy Johnson 17G 9/24/99-6/19/00
Pedro Martinez 16G 7/29/97-4/17/98
Pedro Martinez 15G 8/19/99-5/12/00
Randy Johnson 15G 6/25/99-9/5/99
Corey Kluber 14G 6/1/17-8/13/17
Randy Johnson 14G 8/22/98-5/5/99
Shane Bieber 13G 7/24/20-4/1/21
CLEVELAND: MOST WINS IN A.L. SINCE 2013
» With a 35-25 (.583) regular season record in 2020, the Tribe
posted its eighth consecutive winning season…marks the
most consecutive winning seasons since the club also had eight
consecutive winning seasons from 1994 to 2001…the eight
consecutive winning seasons is T2nd-longest in club history behind
10 consecutive seasons finishing above .500 from 1947-56.
» Cleveland joins New York-AL as one of only two A.L. teams to
finish above .500 in each of the last eight campaigns…club has
gone 673-520 (.564) from 2013-21, the best win pct. in the A.L. over
that span, 2nd-best in Majors behind the Dodgers (715-482, .597).
MOTOR CITY SOUL
» Cleveland went 7-3 vs. Detroit in 2020 to post club's fifth consec.
winning season head-to-head against the Motor City Kitties (65-21
since '16; 33-12 on road over that span)…Tribe is 97-92 all-time
at Comerica Park since 2000…Tribe saw 20-game win streak vs.
Detroit end last Aug. 21 (began 4/11/19)…a concurrent 12-game
win streak at this ballpark later met its expiration on Sept. 19…Tribe
is looking to avoid back-to-back losses against the Tigers for the
first time since May 14-15, 2018.
UPCOMING PROBABLES & BROADCAST INFORMATION
Date Opponent Probable Pitchers – Cleveland vs. Opponent First Pitch TV/RADIO
Sun. April 4 at Detroit RHP Aaron Civale (-, —) vs. LHP Tarik Skubal (-, —) 1:10PM ET BSGL/WTAM/WMMS/IRN
Mon. April 5 vs Kansas City TBA vs. LHP Danny Duffy (-, —) 4:10PM ET BSGL/WKYC/WTAM/WMMS/IRN
TODAY'S STARTING PITCHER
34
ZACH PLESAC RHP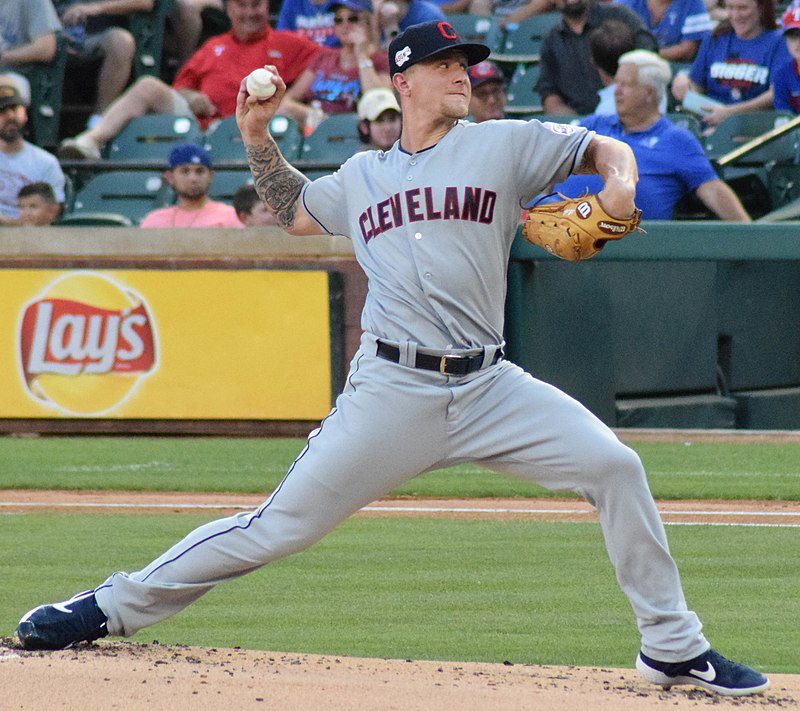 W-L ERA G GS IP H R ER BB SO
2020 4-2 2.28 8 8 55.1 38 14 14 6 57
Career 12-8 3.32 29 29 171.0 140 66 63 46 145
PLESAC vs. DETROIT
W-L ERA G GS IP H R ER BB SO
2020 1-0 0.00 1 1 7.2 5 0 0 1 11
Career 2-0 0.51 3 3 17.2 10 1 1 3 14
TODAY'S OUTING
» The 26-year-old right-hander is slated to make his first start of
2021 today in Detroit…marks his fourth career start vs. Detroit…
carries a 16.2 inning scoreless inning streak vs. Detroit into
today's start.
» Went 1-2 with a 6.56 ERA in 6 spring starts in Arizona (23.1IP,
27H, 17R/ER, 6BB, 24SO, .281 average against).

LAST START
» Last spring start came on Monday, March 29 in Surprise, AZ
against the KC Royals…ND, 5.1IP, 4H, 3R/ER, 2HR, 2BB, 7SO,
53 pitches/41 K.

vs. DETROIT | ON THE ROAD
» Set to face Detroit for the fourth time in his career…owns a
career mark of 2-0 with a 0.51 ERA in three previous starts (17.2IP,
10H, 1R/ER, 3BB, 14SO)…only start of 2020 came on Sept. 18
at Detroit, a 1-0 win over Tyler Alexander (7.2IP, 5H, 0R, 1BB,
11SO)….turned in the third known immaculate inning in CLE
history in that start at DET (2nd inning).
» Went 3-2 with a 2.41 ERA in 5 starts on the road last year
(33.2IP, 24H, 9ER, 4BB, 35SO)….his career on the road is 6-6 w/a
3.10 ERA in 15 starts (90.0IP, 71H, 31ER, 24BB, 79SO).
2020 NOTES
» Had an outstanding season,
posting the best strikeoutto-walk ratio in MLB (9.5:1),
the third-lowest ERA in the
American League (2.28) among
pitchers with at least 50 IP and
finishing fifth-lowest average
against (.191) using the same
standard…was tied for ninth
in the AL in quality starts (6)
despite spending 21 days on
the Restricted List and at the
Alternate Training Site, Aug.
11-31 due to a team-related
infraction.
» Worked at least 6.0 IP in all
8 starts, allowed 1 run-or-less
in 5 of his 8 starts and recorded his first two career double-digit
strikeout starts (11, 2x, last: Sept. 18 at DET).
» Made season debut on July 29 vs. Chicago-AL, working a
season-high 8.0 IP…set a then career-high 11 SO and retired 24 of
27 batters faced…became 7th starter in franchise history to work
8.0+ innings with 11+ K's, 3-or-fewer hits & zero BB's allowed; first
since Bieber on 6/30/19 at BAL…was among the three finalists for
a Rawlings Gold Glove (AL Pitcher) and did not record an error in
his 13 TC (T5th-most among AL Ps)…was slated to start the third
game of the club's AL Wild Card Series vs. New York-AL.
» Right-handed batters hit just .180 (20-for-111, 4 HR) off him…
batters hit .161 (9-for-56) with runners on base and .111 (2-for-18)
with RISP…picked off 2 runners (8 career) and yielded only 1 steal
(1 CS).
2020 MAJOR LEAGUE
SO : BB RATIO (min. 50 IP)
Zach Plesac (CLE) 9.50
Marco Gonzales(SEA) 9.14
Kyle Hendricks (CHI) 8.00
Kenta Maeda (MIN) 8.00
Clayton Kershaw(LA) 7.75
2020 AMERICAN LEAGUE ERA
LEADERS (min. 50 IP)
Shane Bieber (CLE) 1.63
Dallas Keuchel(CWS) 1.99
Zach Plesac (CLE) 2.28
Chris Bassitt (OAK) 2.29
Brad Keller (KC) 2.47
Hyun Jin Ryu (TOR) 2.69
MISC.
» Plesac (12th round) joins rotation mates SHANE BIEBER (4th
rd) and AARON CIVALE (3rd rd) in standout 2016 Cleveland draft
class…NOLAN JONES (2nd rd) is MLB Pipeline's No. 1 prospect
in org.
COURTESY CLEVELAND INDIANS & MLBpressbox.com