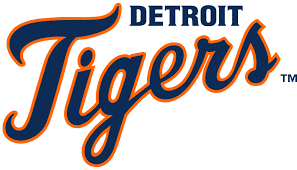 DETROIT TIGERS
GAME NOTES
WORLD SERIES CHAMPIONS: 1935, 1945, 1968, 1984
Detroit Tigers (1-0) vs. Cleveland Indians (0-1)
Saturday, April 3, 2021 • Comerica Park, Detroit, MI • 1:10 p.m. ET
RHP Julio Teheran (No Record) vs. RHP Zach Plesac (No Record)
Game #2 • Home Game #2 • TV: Bally Sports Detroit/MLB.tv • Radio: 97.1 The Ticket
RECENT RESULTS: The Tigers opened the 2021 season
with a 3-2 win over the Cleveland Indians on Thursday.
Miguel Cabrera belted a two-run home run, while
JaCoby Jones added a RBI double. Matthew Boyd started
and earned the win, throwing 5.2 scoreless innings with
three hits allowed, four walks and two strikeouts. The
Tigers and Indians continue their three-game series
this afternoon. Following the series vs. Cleveland, the
six-game homestand continues next week with a threegame series vs. Minnesota (April 5-7).
OFF WITH A FLURRY: Miguel Cabrera kick started
his 2021 season with a two-run homer in the first
inning. According to Major League Baseball, it was the
first home run hit during the 2021 season. Cabrera's
round-tripper was his 350th in a Tigers uniform, and
he joined Al Kaline as the only Detroit players to have
350-or-more homers and 2,000-or-more hits while
wearing the Olde English 'D'. The home run was also
the 488th of his Major League career, putting him five
shy of tying Lou Gehrig and Fred McGriff for 28th place
in MLB history.
MLB All-Time Home Runs List
Rank Player HR
Gary Sheffield 509
Eddie Murray 504
Lou Gehrig 493
Fred McGriff 493
Miguel Cabrera 488
MORE ON MIGGY: Miguel Cabrera's first inning home
run marked his third career Opening Day homer and his
first since 2008. According to the Elias Sports Bureau,
Cabrera is the fifth player in Major League history
with a span of 13-or-more years between Opening
Day home runs, joining Hank Aaron (18 years, 1956 to
1974), Eric Davis (13, 1987 to 2000), Robin Yount (16,
1975 to 1991) and Ted Williams (14, 1946 to 1960).
YEAH, BOYD!: Matthew Boyd was impressive in his
second career Opening Day start on Thursday, tossing
5.2 shutout innings and giving up three hits with four
walks and two strikeouts. The performance marked
the 13th time since 1901 that a Tigers Opening Day
starter has thrown at least 5.0 shutout innings with the
most recent being Jordan Zimmermann on March 28,
2019 at Toronto.
OPENING DAY SUCCESS: With Thursday's win, the
Tigers improved to 8-2 in season openers dating back
to 2012. Detroit's 8-2 mark on Opening Day since 2012
is tied with Baltimore and Los Angeles (NL) for second
among all Major League teams, trailing only Houston
at 9-1 (see full chart below). The Tigers have an alltime record of 59-61-1 in season openers.
Best Opening Day Records Since 2011
Team W-L Win%
Houston 9-2 .900
Detroit 8-2 .800
Baltimore 8-2 .800
Los Angeles (NL) 8-2 .800
NOTES ON THE SEASON OPENING ROSTER:
Information about Detroit's 26-man, season-opening
roster:
The roster consists of 13 pitchers (Tyler Alexander,
Matthew Boyd, José Cisnero, Buck Farmer, Michael
Fulmer, Bryan Garcia, Derek Holland, Casey Mize,
Daniel Norris, Tarik Skubal, Gregory Soto, Julio
Teheran, José Ureña), two catchers (Grayson Greiner,
Wilson Ramos), four infielders (Miguel Cabrera,
Jeimer Candelario, Willi Castro, Jonathan Schoop), five
outfielders (Akil Baddoo, Robbie Grossman, JaCoby
Jones, Nomar Mazara, Victor Reyes) and two utility
players (Harold Castro, Niko Goodrum).
4 are on an Opening Day roster at the Major League
level for the first time (Baddoo, W. Castro, Mize, Skubal)
7 were not active with the team in 2020 (Baddoo,
Grossman, Holland, Mazara, Ramos, Teheran, Ureña)
10 have less than three years of Major League service
(Alexander, Baddoo, H. Castro, W. Castro, Garcia,
Greiner, Mize, Reyes, Skubal, Soto)
9 have five-or-more years of Major League service
(Cabrera, Grossman, Holland, Mazara, Norris, Ramos,
Schoop, Teheran, Ureña)
5 have been selected All-Stars (Cabrera, Fulmer,
Ramos, Schoop, Teheran)
TIGERS AND INDIANS: The Tigers opened their season
series against the Indians with a 3-2 win on Thursday.
Detroit went 3-7 against Cleveland last season,
including a 1-6 record at Comerica Park. Since the
start of the 2016 season, the Indians have gone 65-21
against the Tigers.
CENTRAL FOCUS: The Tigers will begin the 2021 season
with nine straight games against teams from the
American League Central. Detroit went 12-28 against
divisional foes last season, going 1-9 vs. Chicago
(AL), 3-7 vs. Cleveland, 4-6 vs. Kansas City and 4-6 vs.
Minnesota. The Tigers have posted a losing record
against AL Central teams in four consecutive seasons.
NOTES ON A.J. HINCH: A.J. Hinch was named the 39th
manager in Detroit Tigers history on October 30, 2020.
*Enters today's game with a 1-0 (1.000) record as the
Tigers manager and 571-452 (.558) career record…
he leads active Major League managers (min. seven
seasons) in career win percentage.
*Managed the Houston Astros from 2015-19, leading
the club to the playoffs four times in five seasons,
including in his first year as manager in 2015, snapping
a nine-year drought for Houston and posting a 16-win
improvement from the previous year.
*En route to a franchise-record .594 winning
percentage during his time with the Astros, he led
the club to 100-plus wins in three straight seasons
(2017-19), a World Series Championship (2017) and
American League Pennant (2019).
*Was named the Baseball America Manager of the
Year and Esurance MLB Award as MLB's Best Manager
in 2017…finished second in voting for the 2015 BBWAA
American League Manager of the Year Award.
*His first managerial post was with Arizona, serving in
the role for parts of the 2009 and 2010 seasons.
TIGERS ON THE IL: RHP Rony García (abdominal strain,
10-day IL on April 1, retroactive to March 29); RHP
Spencer Turnbull (IL on March 29).
COMMUNITY HOT CORNER
Detroit Tigers Opening Day Food Donation, In
Partnership with Kroger
A record number of children and families across
Detroit are facing hunger and food insecurity each
day. That's why the Tigers teamed up with Kroger
to donate 41,083 nutritious meals to Forgotten
Harvest on Opening Day – one for every seat in
Comerica Park. The meals will support more than
1,000 children in Forgotten Harvest's Detroit
summer lunch program this year as part of the
Tigers commitment to supporting youth wellness
through the power of baseball. To join the Tigers
in giving, visit www.ForgottenHarvest.org/Tigers.
UPCOMING GAME DETAILS
DATE OPPONENT GAME TIME (ET) TIGERS OPPONENT TV/RADIO
PROBABLE PITCHER PROBABLE PITCHER
Sunday Cleveland 1:10 p.m. LHP Tarik Skubal RHP Aaron Civale BSDET/97.1
(No Record) (No Record)
Monday Minnesota 1:10 p.m. RHP José Ureña RHP Matt Shoemaker ESPN/BSDET/97.1
(No Record) (No Record)
Tuesday Minnesota 1:10 p.m. RHP Casey Mize LHP J.A. Happ MLBN/BSDET/97.1
(No Record) (No Record)
Wednesday Minnesota 1:10 p.m. LHP Matthew Boyd RHP Kenta Maeda MLBN/BSDET/97.1
(1-0, 0.00) (0-0, 2.08)
TODAY'S TIGERS STARTER
Julio Teheran – RHP
Height: 6-2 • Weight: 205 lbs. • Age: 30
Initially Signed: July 2, 2007 as an non-drafted FA (Atlanta)
Birthplace: Cartagena, Colombia
Residence: Cartagena, Colombia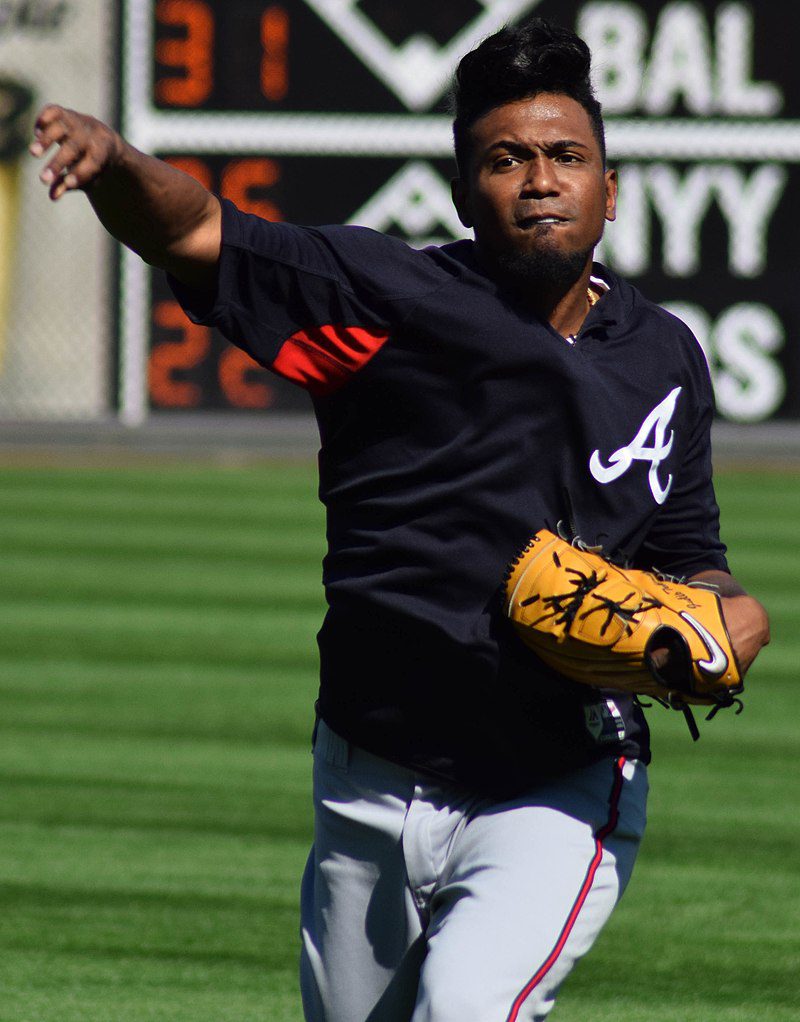 Today's Start vs. Cleveland
• Though he has pitched in parts of 10 Major League seasons, he's
faced Cleveland just one time prior to today's start…that appearance
came on April 20, 2019 in his final season with Atlanta, tossing 4.2
innings and allowing five earned runs on seven hits and four walks,
while punching out six.
• Teheran will make his first start of the season today…over the course
of his career, he's posted a 1-4 record and 4.56 ERA (51.1IP/26ER)
in his first start of the season, allowing 50 hits and 19 walks, while
striking out 36…was Atlanta's Opening Day starter in six-straight
seasons (2014-19), posting a 3.12 ERA (34.2IP/12ER) in those starts.
• Has faced American League Central foes just nine times in his career,
including five appearances in 2019…combined to post a 3-5 record
over those nine starts, with a 3.44 ERA (52.1IP/20ER)…has two games
vs. AL Central foes with no runs allowed, both coming against his
current team (October 2, 2016 and June 2, 2019).
• Today will mark Teheran's first career outing at Comerica Park, the
31st Major League stadium he's pitched in…after today, Target Field
in Minnesota will be the only current ballpark that he's yet to pitch
in, which he'll likely be able to accomplish at some point during the
2021 campaign.
2021 Spring Training
• Teheran entered Tigers camp this spring as a non-roster invitee
looking to rebound from a rough and short 2020 season…he
accomplished just that, allowing three total earned runs over his first
four outings of the spring, on six hits and only one walk, while striking
out 15 in 11.0 innings pitched.
• Saw a nice velocity uptick this spring compared to his last few Major
League seasons…from 2018-20 he had an average fastball/sinker
velocity of 89.6 MPH, which bumped up to 91.5 MPH this spring…his
maximum velocity this spring was 93.4 MPH, on March 12 vs. New
York (AL).
• Was roughed up in his final outing of the spring last Saturday vs.
Philadelphia, his only Grapefruit League outing of the season allowing
more than two runs to score.
• Left his start after 2.0 innings on March 22 at Toronto as a
precautionary measure, due to low back tightness.
Career Notes
• Appeared in 10 games, including nine starts, with the Los Angeles
Angels in the shortened 2020 season…began the season on the
injured list and was reinstated on August 5…made the longest relief
outing of his big league career on August 20 at San Francisco, tossing
5.0 innings.
• Tied a career high by making 33 starts with Atlanta in 2019…served
as Atlanta's Opening Day starter for the sixth consecutive season,
matching Hall of Famer Warren Spahn for the longest such streak by a
pitcher in Braves franchise history…only two other Atlanta pitchers,
Greg Maddux (1993-96) and Rick Mahler (1985-88) started at least
four straight season openers.
• Named to the National League All-Star Team in 2014 and 2016 with
the Atlanta Braves.
• Since 2013, ranks tied for third in the Majors with 231 starts, and
seventh in innings pitched (1365.1).
• Is one of six players since 1900 to record over 1,000 strikeouts in a
Braves uniform, along with Hall of Famers John Smoltz, Phil Niekro,
Warren Spahn, Tom Glavine and Greg Maddux.
• Selected to play in the Futures Game in 2010 and 2011…was the
starting pitcher for the World Team in the 2011 contest.
JULIO TEHERAN – 2020 DAY-BY-DAY
Date-Opp. Decision IP H R ER HR BB SO P-S
8/5 at SEA L, 7-6 2.2 2 2 2 0 2 2 52-33
8/10 vs. OAK ND, W, 10-9 2.0 5 5 5 2 2 1 57-30
8/16 vs. LAD L, 8-3 3.1 6 4 4 2 1 3 60-36
8/20 at SF ND, L, 10-5 5.0 6 4 4 1 2 2 78-52
8/25 at HOU ND, W, 12-5 4.2 4 3 3 1 0 3 69-50
9/2 vs. SD ND, L, 11-4 5.0 3 2 2 1 3 2 68-40
9/9 at TEX L, 7-3 4.2 6 5 5 0 1 4 76-47
9/15 vs. ARI ND, L, 9-8 2.0 3 4 4 3 1 0 29-21
9/20 vs. TEX L, 7-2 1.0 2 3 3 2 2 0 31-18
9/26 at LAD ND, L, 7-6 1.0 2 3 3 0 2 3 52-30
TOTALS 0-4 31.1 39 35 35 12 16 20 572-357
2020 HIGHS STATISTIC CAREER HIGHS
5.0, 2x (last), 9/2/20 vs. SD Innings Pitched 9.0, 3x (last), 6/19/16 at NYM
6, 3x (last), 9/9/20 at TEX Hits 13, 6/15/15 at BOS
5, 2x (last), 9/9/20 at TEX R 9, 2x (last), 7/24/18 at MIA
5, 2x (last), 9/9/20 at TEX ER 9, 5/18/17 vs. TOR
3, 9/15/20 vs. ARI HR 4, 4/17/15 at TOR
3, 9/2/20 vs. SD BB 6, 2x (last), 8/4/19 vs. CIN
4, 9/9/20 at TEX SO 12, 2x (last), 10/2/16 vs. DET
78, 8/20/20 at SF Pitches 128, 5/20/14 vs. MIL
TEHERAN – 2020 AND CAREER W-L ERA G GS IP H R ER BB SO
2020: 0-4 6.75 10 9 31.1 39 35 35 16 20
Career: 77-77 3.81 239 235 1391.1 1228 634 589 474 1204
TEHERAN – vs. CLEVELAND W-L ERA G GS IP H R ER BB SO
2020: — — — — — — — — — —
Career: 0-1 9.64 1 1 4.2 7 5 5 4 6
BATTER vs. PITCHER MATCHUPS
TEHERAN vs. CLEVELAND
Player Avg. AB H HR RBI BB SO
Hedges .200 5 1 0 0 0 1
Hernandez .214 42 9 4 6 5 10
Ramirez .000 2 0 0 0 1 0
A. Rosario .227 22 5 0 3 2 7
Bauers .000 4 0 0 1 1 3
Naylor — 0 0 0 1 0 0
Reyes .333 9 3 2 3 0 3
PLESAC vs. DETROIT
Player Avg. AB H HR RBI BB SO
Cabrera .200 5 1 0 0 2 2
Candelario .000 4 0 0 0 0 2
H. Castro .167 6 1 0 0 0 2
W. Castro .333 3 1 0 0 0 0
Goodrum .167 6 1 0 0 0 3
Jones .667 3 2 1 1 0 0
Mazara .182 11 2 0 2 1 1
Reyes .500 4 2 0 0 1 0
TIGERS IN THE BOX
24 Miguel Cabrera – INF/DH
Height: 6-4 Weight: 249 B/T: R/R Age: 37 (4/18/1983) Birthplace: Maracay, VZ
LAST GAME: 4/1 vs. CLE (1×4, R, HR, 2 RBI) at 1B SERIES: .250 (1×4) CURRENT STREAK: 1 (.250, 1×4, 4/1+)
LAST 10 GAMES: .250 (1×4), R, HR, 2 RBI) (1G) HOMESTAND: .250 (1×4) LONG STREAK: 1 (.250, 1×4, 4/1+)
• Started his 2021 campaign off with a bang on Thursday, launching a two-run home run in the first inning…according to Major League Baseball, the homer was the first
of the 2021 regular season for any team…the longball was his latest on the march to No. 500 – now at 488 – and marked his 350th as a Tiger…joins Al Kaline as the
only Detroit players to reach 350-or-more homers and 2,000-or-more hits…the game also marked his first start at first base since June 18, 2019.
• According to the Elias Sports Buerau, yesterday's shot was his third career Opening Day home run (als0, 2007 and 2008), making him the fifth player in Major League
history with a span of 13+ years between Opening Day home runs (others, Hank Aaron at 18 years, Robin Yount at 16, Ted Williams at 14 and Eric Davis at 13).
• Enters today's game within reach of many milestones, most notably 3,000 hits (currently at 2,867) and 500 home runs (currently at 488)…is also five homers shy of
Fred McGriff and Lou Gehrig for 28th (493) on the all-time MLB leaderboard.
• Played in all but one game during Detroit's abbreviated 60-game schedule in 2020, over which he slashed .250/.329/.417, with 28 runs scored, four doubles, 10 home
runs and 35 RBI…had a pair of hot stretches, including one from August 16-September 6 over which he batted .329/.388/.395 with a 13-game hitting streak, and
another from September 20-26 to close the season, when he was 10×27 with four homers and 12 RBI over six games.
• Recorded his 2,000th career hit as a Tiger last season, becoming the eighth player in franchise history to notch 2,000 hits wearing the Olde English 'D'…is just the
second active player to do so with a franchise, joining Albert Pujols, who had 2,073 hits with the Cardinals…according to the Elias Sports Bureau, Cabrera became the
first player to reach 2,000 hits with a team other than the team he made his Major League debut with since David Ortiz, who had 2,079 hits with the Red Sox.
• The 2021 season marks the 19th of his decorated Major League career…one of the best hitters of his generation, Cabrera is among the leaders of active players (min.
800 games played) in many offensive categories, including first in batting average (.313); second in hits (2,867), doubles (581), home runs (488), RBI (1,731) and runs
scored (1,458); third in walks (1,159); fourth in on-base percentage (.391); and fifth in slugging percentage (.540).
• Was named the Tigers nominee for the Roberto Clemente Award for his work in the Detroit community during 2020…focus last season was helping children and
families cope with the difficulties and dangers of Coronavirus…prior to the resumption of play, made a $250,000 donation to the Detroit Tigers Foundation, which was
distributed to multiple community organizations aligned with that goal.
• Milestone Monitor
3 hits shy of t-46th in MLB history (Jesse Burkett – 2,870)
5 home runs shy of t-28th in MLB history (Fred McGriff & Lou Gehrig – 493)
3 extra-base hits shy of t-23rd in MLB history (Jim Thome – 1089)
2 doubles shy of t-21st in MLB history (Robin Yount – 583)
7 doubles shy of t-7th in Tigers history (Sam Crawford – 405)
COURTESY DETROIT TIGERS & MLBpressbox.com