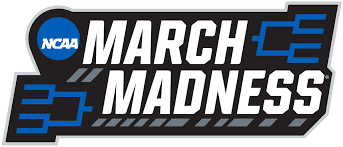 3/28/2021
Baylor is playing in its third Elite Eight since 2010

No. 1 BAYLOR BEARS (25-2, 13-1)
Location: Waco, Texas
Head Coach: Scott Drew (Butler, 1993)
Roster | Stats | Game Notes (PDF)

BAYLOR (25-2, 13-1) vs. ARKANSAS (25-6, 13-4)
March 29, 2021 • 8:57 p.m. CT
Indianapolis, Ind. • Lucas Oil Stadium (70,000)

LIVE STATS: statbroadcast.com/ncaa
WATCH: CBS and March Madness App
Talent: Jim Nantz (pxp), Bill Raftery (analyst), Grant Hill (analyst), Tracy Wolfson (reporter)

LISTEN: Baylor Sports Network | ESPN Central Texas
Talent: John Morris (pxp) and Pat Nunley (analyst)

Baylor Social Media:
No. 3 ARKANSAS RAZORBACKS (25-6, 13-4)
Location: Fayetteville, Ark.
Head Coach: Eric Musselman (San Diego, 1987)
Roster | Stats (PDF) | Game Notes (PDF)
Baylor gets an Arkansas team that is back in the Elite Eight for the first time since losing to UCLA, 89-78, in the 1995 national championship game. The Razorbacks have won 12 of their last 13, rallying from double-digit deficits to beat Colgate, Texas Tech and ORU (72-70) in their tournament run. 
Like Baylor, Arkansas is a team that feasts off turnovers. This is not Nolan Richardson's "40 Minutes of Hell" defense, but the Razorbacks average 7.9 steals and 15.3 forced turnovers per game. 
A projected lottery pick in the 2021 NBA Draft, 6-6 freshman guard Moses Moody is a first-team All-SEC selection and is averaging 17.0 points and 5.8 rebounds per game while knocking down a team-high 58 3-pointers. 
Baylor counters with arguably the best backcourt in the country with Mitchell, Wade Trophy finalist Jared Butler (16.6 ppg, 4.7 assists) and MaCio Teague (15.7 ppg, 4.1 rebounds), with Adam Flagler (9.0 ppg) coming off the bench
 Arkansas is trying to make its seventh Final Four and first since 1995, while Baylor's last Final Four was in 1950 when it was an eight-team tournament. The Bears lost to eventual national champions Duke and Kentucky in the 2010 and 2012 region finals. 
Monday's game will be broadcast by CBS, with Jim Nantz, Bill Raftery, Grant Hill and Tracy Wolfson calling the action. 
STORY LINES
• Baylor is playing in its 3rd Elite 8 since 2010 – 1 of 12 programs to achieve that feat (Oregon can make 13).
• Baylor is 17-14 in 13 all-time NCAA Championships, including a 14-8 record in the Scott Drew era.
• Baylor is appearing in the NCAA Tournament for the sixth time in the last seven tournaments.
• With a win, BU can advance to its first Final Four in the modern era (1948 & 1950 were 8-team brackets)
• BU won its Sweet 16 game vs. Villanova despite its worst 3-point shooting game of the season (3-19).
• The Bears have committed only 10 turnovers over the last 2 games, including only 1 live-ball turnover.
• Baylor's streak of 9 consecutive postseasons is tied as the nation's 7th-longest active streak.
• Baylor is making its 10th NCAA Tournament appearance in the modern tournament era. BU's first three NCAA Tournament appearances in 1946, 1948 and 1950 were in an eight-team, unseeded bracket.
• Baylor has played 14 of its 27 games (12-2) vs. 10 different NCAA Tournament teams this season.
• Baylor won the Big 12 for the first time and claimed its first conference title since 1950.
• The conference title is the 6th in program history and the 4th outright title (1932, 1946, 1948, 2021).
• BU is 1-1 vs. Arkansas in the Drew era – a loss in Dallas in 2008 and a win in North Little Rock in 2009.
• Baylor is 12-5 against Southeastern Conference teams since the 2012-13 season.
• Baylor has won 21 straight non-conference games (+22.3 average margin) dating back to Nov. 2020.
• Baylor is 8-2 vs. AP Top 25 teams this season, including 4-0 against AP Top 10 teams.
• BU leads the nation in 3-point percentage (.408) and is top-10 nationally in scoring margin (3rd, +17.7), scoring (6th, 83.0), turnover margin (3rd, +5.6), defensive turnover pct. (3rd, 24.8), effective FG% (6th, 56.6), offensive rebound pct. (6th, 36.8), steals (9th, 9.0) and turnovers forced (9th, 17.4).
• BU has led by at least 10 points in 24 of 27 games this year (7 of 10 games since the pause).
• Baylor has led by at least 4 points in all 57 games over the last 2 seasons (double-digit leads in 48 of 57).
• Baylor's current .408 team 3FG% is the 8th-best mark by any team in the Big 12's 25-year history.
• Baylor is guaranteed to finish with its fewest losses since going 13-0 in 1911-12.
• Jared Butler (Wooden Award & Bob Cousy PG Award), MaCio Teague (Jerry West SG Award) and Davion Mitchell (Naismith Defensive Player of the Year) are all national award finalists.
• Butler is AP Big 12 Player of the Year, Baylor's first conference POY since David Wesley (1992 SWC).
• Butler is the first unanimous 1st Team All-American in program history, while Mitchell (3rd Team NABC, Sporting News & AP) and Teague (3rd Team NCAA.com) also picked up All-America honors.
• Mitchell (coaches) and Mark Vital (The Athletic) earned Big 12 Defensive Player of the Year honors.
• For a second-straight year, BU had 60% of the Big 12 All-Defensive Team (Vital, Mitchell and Butler).
• Butler leads the Big 12 in steals (2.1), ranks 2nd in 3-point percentage (.399), 3rd in scoring (16.6), 3rd in assists (4.7), 4th in 3-pointers made (2.5/game), 5th in FG% (.471) and 5th in ast-to ratio (1.62).
• Scott Drew earned AP and coaches' Big 12 Coach of the Year for a second-consecutive season.
• Five Baylor players are shooting at least 39% on 3FGs and averaging at least one 3FG made per game: Mitchell (45%), Butler (40%), Teague (39%), Flagler (41%) and Mayer (40%).
FIRST CONFERENCE TITLE IN 71 YEARS
• Baylor won its first conference championship in 71 seasons (1950 Southwest Conference).
• Baylor has won six league titles in programs history, four of them outright – 1932 (10-2), 1946 (11-1), 1948 (11-1), 1949 (9-3), 1950 (8-4) and 2021 (13-1). The 1949 and 1950 titles were co-championships.
• Baylor's best previous Big 12 finish was outright 2nd-place last season. BU also tied for 2nd in 2010 and 2017.
• Baylor's 15 Big 12 wins last season were the most ever by a team that didn't claim the Big 12 title.
QUICK HITS 
• Baylor is seeking its first Final Four since 1950. BU has played in two Final Fours (1948 and 1950) — when it was an eight-team bracket — and one national championship game (lost to Kentucky in 1948 title game). 
• Baylor is 37-21 in postseason tournaments (conference, national) over the last 13 seasons. 
• Baylor has been top-5 ranked for 28-straight weeks. BU was top-5 for 12 weeks all-time prior to this streak. 
• BU's streak of 36-straight AP polls ranked is the nation's 3rd-longest active streak and longest in BU history. 
• Baylor joins Kansas as the only Power-5 schools to win 18+ games every year since 2008. 
• Baylor is 51-6 since MaCio Teague and Davion Mitchell became eligible at the start of 2019-20. 
• Mark Vital holds the BU record for career Big 12 wins at 45-22. The previous record was A.J. Walton's 39. 
• Baylor became the first team since UNLV in 1990-91 to win its first 17 games by 8+ points. 
• Baylor joins Duke, Gonzaga and Kansas as the only programs ranked No. 1 in 3 of the last 5 seasons. 
• Head coach Scott Drew is in his 18th season in Waco and is BU's all-time wins leader (367-215). 
• Baylor is 25-1 at home over the last 2 seasons, with the lone loss by 3 points to Kansas on 2/22/20. 
• Baylor is 14-3 in Big 12 road games over the last 2 seasons (rest of league is 59-99 in B12 road games). 
• Baylor's 18-game winning streak tied the 4th-longest in the Big 12's 25-year history. The Bears set the record with 23 straight last season, while Kansas had the 2nd and 3rd-longest streaks – 22 in 1997 and 20 in 2008. 
• Baylor signed the highest-ranked recruiting class in program history (No. 4) in November. BU inked 5-star Kendall Brown, 4-star Langston Love and 4-star Jeremy Sochan for the 2021-22 season. 
• Baylor won double-digit Big 12 games for the 8th time (2010, 2012, 2015, 2016, 2017, 2019, 2020, 2021). 
• Baylor is 72-5 when leading at halftime over the last 4 seasons (42-2 over last 2 seasons, 21-0 this season). 
• Baylor has won 90% of its games when leading at the half since 2011-12 (190-21). 
• BU is 51-4 when leading at any point in the 2nd half of a game over the last 2 seasons (139-23 last 6 seasons). 
• Baylor has won 20+ games in 12 of the last 14 seasons after recording only three 20-win seasons in the previous 100 years of Baylor Basketball (1946, 1948, 1988). 
• Baylor is 242-99 over the last 10 seasons, averaging 24 wins per season since 2011-12. 
• Baylor's 242 wins since 2011-12 are second-most in the Big 12 behind only Kansas (284). 
• Baylor is 333-146 since 2007-08, the first year Drew's staff had a full allotment of scholarships. 
• Eight of Baylor's players either have used or are currently using a redshirt year. Four after transferring to BU – Flagler, Mitchell, Tchamwa Tchatchoua and Teague, and four as freshmen — Moffatt, Turner, Vital and Dainja. 
• Ten of Baylor's 11 starting point guards under Drew have earned All-Big recognition (16 of last 17 seasons). 
• Baylor is 1 of 10 teams nationally to appear in every postseason since 2012 (7 NCAAs, 2 NITs). 
• Baylor has the nation's 10th-longest active streak with at least one 3-point FG made in 959 straight games — the last time Baylor failed to make a 3-pointer was more than 30 years ago, on Feb. 21, 1990 vs. Texas Tech (0-8).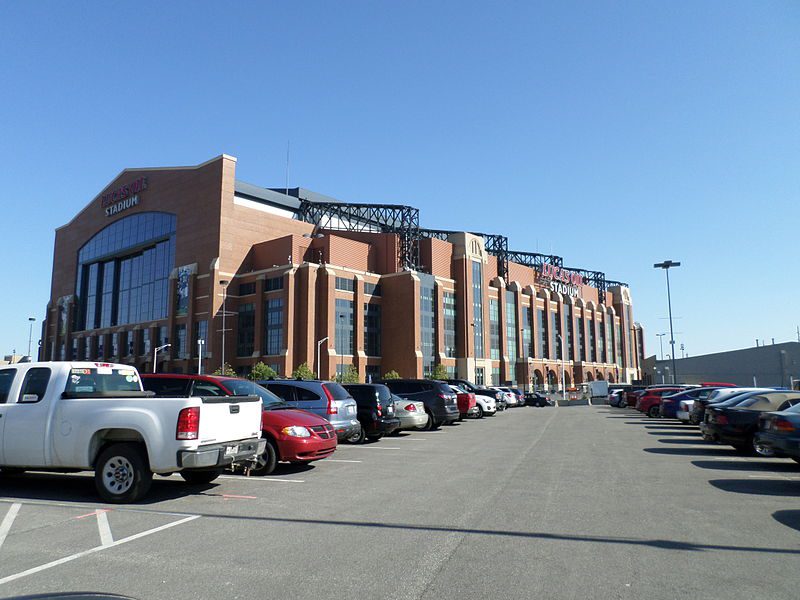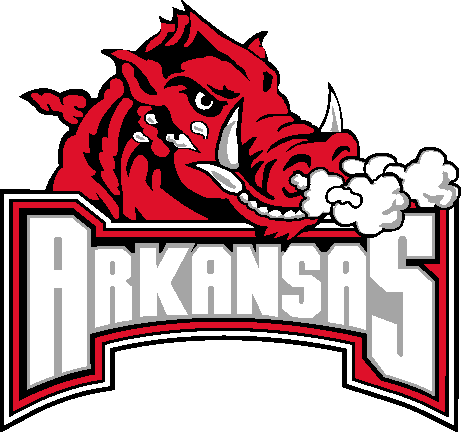 COURTESY BAYLOR ATHLETIC COMMUNICATIONS