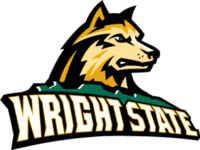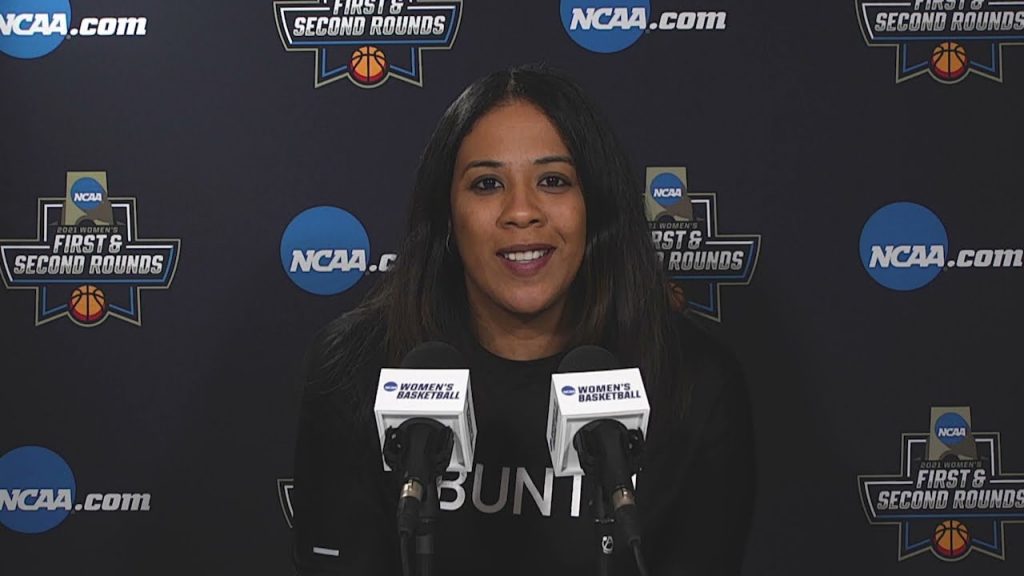 Mon, Mar 29, 2021
Won three HL Coach of the Year honors; Led Raiders to two NCAA appearances
DAYTON – Wright State head women's basketball coach Katrina Merriweather has accepted the head coaching position at the University of Memphis on Monday.
Merriweather has been at Wright State for the past 11 seasons, including the last five years as the program's head coach. Under her guidance, the Raiders have tallied a 113-47 (.706) overall record, with a 51-15 home record inside the Nutter Center.
The Indianapolis native has won three Horizon League Coach of the Year titles in the last five seasons, and Merriweather has guided the Raiders to NCAA appearances in 2019 and 2021, claiming the program's first NCAA victory last Monday when Wright State defeated fourth-seeded Arkansas. Under Merriweather, Wright State also made a pair of trips to the WNIT in 2017 and 2018, advancing to the second round in the 2017 tournament after a win over Central Michigan.
"Trina has been a wonderful part of our Raider Family for the past 11 years. She epitomizes and helped build upon our PSA culture while achieving unprecedented success here," said Wright State Director of Athletics Bob Grant. "Not only is Trina a great coach, she is a better person, who has made a lasting impact on our student-athletes, our campus and our community."
"For 11 years, I have been blessed to be a part of the Raider Family. Without Mike Bradbury and the trust and faith of Bob Grant, it is uncertain I would have ever had an opportunity to coach in college again. I will never be able to thank you enough for seeing ME," Merriweather said.
"I will miss the people at Wright State. So many people supported and cheered for us. People who took great care of our young women and did all they could to assist them in every way imaginable to ensure their success," Merriweather added. "This athletic department is one of a kind because they genuinely believe in treating athletes as people first and doing all they can to ensure a positive experience for all student-athletes."
A national search for the program's next head coach will begin immediately.
COURTESY WRIGHT STATE ATHLETIC COMMUNICATIONS