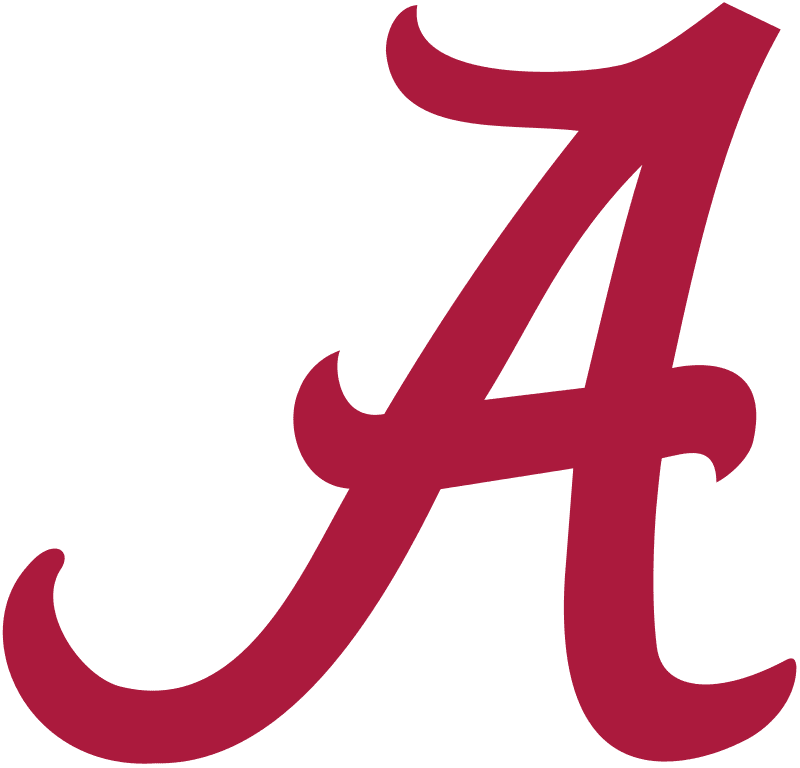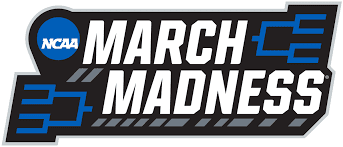 3/27/2021
https://rolltide.com/news/2020/11/23/mens-basketball-2020-21-game-notes.aspx
https://www.ncaa.com/march-madness-live/game/404
https://www.ncaa.com/march-madness-live/watch
https://rolltide.com/documents/2021/3/27/2021NCAAChampionshipBracket_Sweet16.pdf
https://rolltide.com/news/2021/3/26/mens-basketball-bubble-talk-no-5-5-alabamas-week-two-in-the-ncaa-tournament-bubble.aspx
The Crimson Tide and Bruins will play in Hinkle Fieldhouse Sunday at 6:15 p.m. CT (7:15 p.m. ET) on TBS
INDIANAPOLIS – The No. 5/5 Alabama men's basketball team has advanced to the 2021 NCAA Tournament Sweet 16 where it will face off with No. 11 seed UCLA inside Hinkle Fieldhouse Sunday at 6:15 p.m. CT (7:15 p.m. ET) on TBS. The No. 2 seed Crimson Tide reached this year's Regional Semifinal thanks to victories over No. 15 seed Iona (68-55) and No. 10 seed Maryland (96-77) in the first and second rounds, respectively.
The Broadcast
Sunday's game will be available on TBS with Ian Eagle (play-by-play), Jim Spanarkal (analyst) and Jamie Erdahl (sideline) on the call
The radio broadcast can be heard on the Crimson Tide Sports Network with Chris Stewart (play-by-play), Bryan Passink (analyst) and Roger Hoover (sideline) on the call. The pregame show will begin one hour prior to tipoff
NCAA Tournament Sweet 16 Notes
The Crimson Tide, which is the No. 2 seed in the East Region and No. 5 overall seed in this year's NCAA Tournament, is making its eighth Sweet 16 appearance in program history, and first since 2004, when it takes the court against the Bruins. UA has technically appeared in nine Sweet 16s, however, the 1987 Sweet 16 was vacated due to NCAA sanctions. Despite reaching eight official regional semifinals, Alabama has reached only one Elite Eight and owns a record of 1-7 in Sweet 16 games. The lone Elite Eight appearance in program history for the Tide in came in 2004. In all, UA owns a record of 21-20 (.512) in what is the 21st NCAA Tournament appearance in program history.
UA won its eighth-straight contest and 11th victory in its last 12 games with a 96-77 victory over No. 10 seed Maryland on Monday night inside Bankers Life Fieldhouse. The victory gave Alabama its 26th win on the season, which ties for the second-most wins in a season in program history matching the 1986-87, 1989-90 and 1991-92 teams. The school record for wins in a season is 27, set by the 2001-02 team.
Sunday's matchup will mark the sixth time in series history Alabama and UCLA will square off on the hardwood, with the Bruins owning a 3-2 lead in the all-time series. It will be the second time the two teams will meet in the NCAA Tournament, with the only other occasion coming on March 18, 2006 when UCLA knocked out the Tide, 62-59, in the second round of that year's event on its way to the Final Four.
Alabama earned the program's second No. 2 seed in the 2021 NCAA Tournament which matches the highest seed in program history. Both the 1987 (Sweet 16, 2-1) and 2002 (Round of 32, 1-1) teams were also No. 2 overall seeds. Following its Sweet 16 birth this year, the Tide owns an all-time record of 4-3 as a No. 2 seed.
The Alabama depth has been a major factor across its two NCAA Tournament contests. The Crimson Tide reserves has outscored its counterparts by a combined total of 62-17 across its two NCAA Tournament contests. That's an average of 31.0-8.5 which equates to a +22.5 points per game advantage from the bench.
Team Notes
It was announced on Tuesday that Herbert Jones has been named one of four finalists for the Naismith Trophy National Defensive Player of the Year. The winner of the award will be revealed Final Four weekend.
Alabama boasts four seniors who have played more than 100 games. John Petty Jr. leads all players with 130 games played, followed by Herbert Jones (128), Alex Reese (123) and Jordan Bruner (106).
Alabama ranks No. 3 in the Ken Pomeroy defensive efficiency ratings (as of 3/26). Last year, the Tide was rated by the same site at No. 114 in the category. The Tide also ranks No. 28 in offensive efficiency making UA one of just nine teams in the nation to have a top-30 offense and defense.
UA leads the country with 341 made threes and 961 threes attempted this season. Those marks are both Alabama program records, breaking last year's marks of 325 makes and 957 attempts from beyond the arc.
In addition to leading the country in threes made and attempted, Alabama ranks third in threes made per game (10.7). Furthermore, the Tide is also third nationally in average possession length on offense (14.2) and 12th in the nation in adjusted tempo (73.3 possessions per game).
Alabama remained in the national rankings, moving up at No. 5 in both the Associated Press and USA Today Coaches Top-25 Polls. It's the first time the Tide has been ranked in the AP Poll top five since December of 2004. In fact, the last time UA was ranked inside the AP Top Five during the Famed Rocket 8 team that finished No. 5 in the AP Poll.
Alabama captured the 2021 Southeastern Conference Tournament championship with a 80-79 victory over LSU in Sunday's title game. It marks the seventh SEC Tournament trophy in Crimson Tide history and the first in 30 years, dating back to 1991. Combined with winning the program's eighth SEC regular-season title, the Tide has now claimed a combined 15 SEC Championships in school history. The Tide owns a record of 70-53 (.569) in all-time SEC Tournament games, ranking second in tournament winning percentage and third in total tournament wins.
Guard Jahvon Quinerly was named the SEC Tournament Most Outstanding Player, averaging 15.7 points, 3.0 assists and 2.7 rebounds while shooting 59.4 percent (19-of-32) and 46.2 percent (6-of-13) from beyond the arc across the Tide's three wins. Herbert Jones was also named to the All-Tournament team, averaging a double-double with 13.7 points, 10.3 rebounds and a team-leading 5.7 assists per game during the Tide's tournament run.
The 96-77 win over No. 10 seed Maryland in the NCAA Tournament second round contest on March 22 marked the Tide's 19th game of scoring 80 or more points which is a new school record. The former program record was 17 80-point games in a season, which was set in three different seasons: 1976-77, 1978-79 and 2001-02. Good things happen as Alabama is now 19-0 this season when it hits the mark.
About Alabama
Alabama continues postseason play ranked No. 5 in both the Associated Press and USA Today Coaches polls. The Crimson Tide enters the NCAA Tournament Sweet 16 riding an eight-game winning streak to improve to 26-6 overall after finishing league play with a 16-2 mark. Alabama won both the regular season and tournament championships, claiming its eighth regular season conference championship in program history and seventh SEC tournament title. It is also UA's eighth official Sweet 16 appearance in program history (the 1986-87 team reached the Sweet 16 which was later vacated due to NCAA sanctions).
The Crimson Tide is the No. 2 seed in the East Region and the tournament's No. 5 overall seed. Following its victories over No. 15 Iona (68-55) on March 20 and No. 10 Maryland (96-77) on Monday, Alabama owns a record of 4-3 in all-time games as a No. 2 seed. In its two other occasions with the No. 2 seed, UA went 2-1 before falling in the 1987 Sweet 16 and 1-1 in 2002 before bowing out in the second round.
The Tide has gone 20-3 over its last 23 games, with all three losses coming on the road to teams ranked in the top 25. Two of those three defeats were by a combined eight points, falling at then-No. 24 Oklahoma by five (66-61) and at then-No. 18 Missouri by three (68-65).
Four Crimson Tide players are averaging 11.5 or more points per game for head coach Nate Oats on the season. Guard Jaden Shackelford leads the way, averaging 14.3 ppg. Guard Jahvon Quinerly ranks second on the team in scoring average at 12.7 ppg, followed by guard John Petty Jr. (12.5 ppg) and forward Herbert Jones (11.3 ppg).
Jones headlined the SEC Postseason awards, earning Player of the Year and Defensive Player of the Year honors, while also earning a spot on the Sporting News All-America Team. Oats was selected as the Coach of the Year, while Petty, Shackelford an Joshua Primo each earned All-SEC recognition by various outlets. A complete list of the post season awards can be found on page 6.
Both Jones and Oats are finalists for Naismith Awards. Jones is a finalist for the Naismith Defensive Player of the Year while Oats is one of four coaches named as a finalist for both the Naismith and USBWA National Coach of the Year.
The combination of Petty (75-of-201) and Shackelford (63-of-182) have combined to hit 138 of the Tide's 341 three-pointers (40.5 percent) and have 383 of the team's 961 total attempts from beyond the arc (39.9 percent). Combined, the duo is shooting 36.0 percent (138-of-383) from beyond the arc.
As a team, Alabama is outscoring the opposition by 10.2 points per contest (79.7-69.5) while shooting 43.5 percent from the field, 35.5 percent from deep and 71.9 percent from the charity stripe.
Alabama was picked to finish fifth as voted on by a select panel of both SEC and national media members. Additionally, Petty All-SEC Preseason First Team honors by both the coaches and media members, while Jones earned a spot on the preseason second team as voted on by the league's head coaches.
Head coach Nate Oats is in his second season at the helm of the Crimson Tide program and owns a record of 42-21 (.667) during his time at the Capstone. Oats, who is in his sixth season as a collegiate head coach, owns a career record of 138-64 (.683).
About UCLA
UCLA enters the NCAA Tournament Sweet 16 sporting a record of 20-9 overall and finished fourth in the PAC 12 with a 13-6 league record. The Bruins are making their 50th NCAA Tournament appearance and 15th Sweet 16 in program history, sporting an all-time record of 6-8 (.429) in regional semifinal contests.
Including this season's showing, UCLA has compiled a record of 111-42 (.725) in NCAA Tournament play with a nation-leading 11 NCAA Championships. The Bruins are playing their fourth NCAA Tournament game when they take the floor against Alabama on Sunday night. UCLA defeated Michigan State in the First Four on March 18, 86-80 in overtime, followed by a 73-62 win over No. 6 seed BYU on March 20 and a 67-47 victory over Abilene Christian on March 22.
Tyger Campbell, Jaime Jaquez Jr. and Johnny Juzang each earned All-Pac-12 accolades. Campbell, a 5-foot-11 point guard, was one of 10 players in the Pac-12 to secure first-team all-conference acclaim, while Jaquez Jr. and Juzang, a pair of 6-foot-6 guards, were recognized as second-team All-Pac-12. In addition, Jaquez Jr. was one of five players named to the Pac-12 All-Defensive Team.
Campbell is averaging 10.1 points and a team-leading 5.4 assists per game in his 29 games (29 starts) for UCLA this season. Hailing from Cedar Rapids, Iowa, Campbell currently ranks second in the league in assists per game (5.4) and is among the top five in the league in assist-turnover ratio (2.7 to 1).
Jaquez Jr. has averaged 12.2 points and a team-best 6.1 rebounds per game and has shot 49.4 percent from the field and 40.2 percent from three-point range while also topping the team in steals (1.1 spg) and blocks (0.8 bpg). Juzang leads UCLA at 15.1 points per game along with team highs in threes made (49) and attempted (139) in his first season at UCLA. Juzang, who transferred to UCLA from Kentucky last summer, has scored at least 20 points in a team-best six games.
As a team, the Bruins are outscoring the competition by 5.2 points a contest (73.1-67.9), while shooting 46.3 percent from the field, 37.4 percent from beyond the arc and 71.1 percent from the charity stripe. Defensively, UCLA limits the opposition to 43.7 percent from the floor and 34.2 percent from deep. The Bruins are being outrebounded by an average of 4.3 boards per game (35.3-31.0).
Head coach Mick Cronin is in his second season at the helm of UCLA's program and has record of 39-21 (.650). Now in his 18th season as a head coach, Cronin owns a career record of 404-192 (.678) which includes stops in Murray State (2003-06) and Cincinnati (2006-19) before coming to Westwood.
Greatest Team In Program History?
The 2020-21 Alabama men's basketball team is having one of the best seasons in program history. In fact, an argument could be made that his year's squad is one of the best teams in program history. Consider:

26 wins is tied for second-most in program history (school record of 27 was set in 2001-02)
Alabama won its first regular season SEC title since 2002 and first SEC Tournament championship since 1991
Its the first time since the 1986-87 season that an Alabama team won both the regular season and tournament championship in the same year
UA has advanced to the Sweet 16 for just the eighth time in program history and first since 2004
The Tide owns a 10-game winning streak including nine consecutive wins to start SEC play which is the second-best start to league play in program history (1955-56 team finished a perfect 14-0)
Alabama tied the program record for SEC wins in a single season with its 16-2 mark in league play, matching the 1987 team's school record of 16 league victories
Matched the highest seed in NCAA Tournament history (1987 and 2002 teams were also a No. 2 seed)
Only Power 5 school this season to win both the regular season and tournament championships
For all the latest information on the team, follow AlabamaMBB on Twitter, Instagram, and Facebook. General athletic news can be found at UA_Athletics on Twitter and Instagram and Alabama Athletics on Facebook.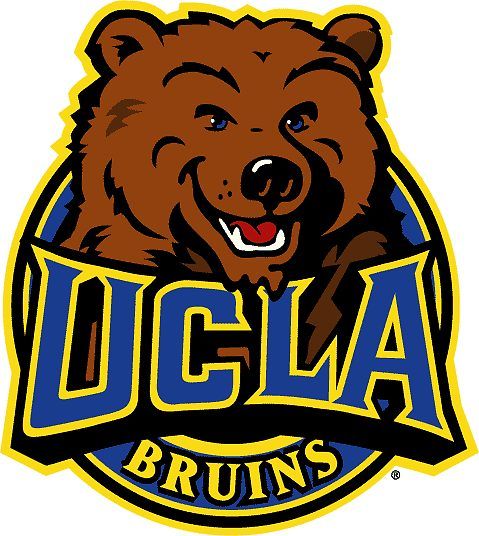 COURTESY ALABAMA ATHLETIC COMMUNICATIONS