3/24/2021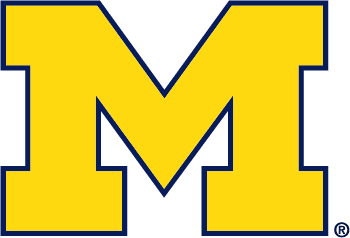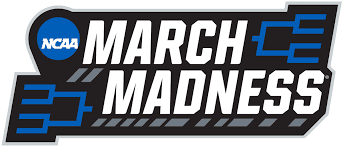 3/24/2021
What You Need To Know
» No. 1 seed Michigan plays No. 4 seed Florida State on Sunday night for a spot in the NCAA's Elite Eight.
» U-M advanced to its fourth straight NCAA Sweet 16 — one of two program's (Gonzaga) with an active streak.
» The Wolverines met the Seminoles in the 2018 Elite Eight in Los Angeles and held on to win, 58-54, to move on to the Final Four.
» Michigan has three of its programs in its respective NCAA Sweet 16s — men's basketball (fourth straight), women's basketball (first ever) and ice hockey (38th trip).
UP NEXT
Sunday, March 28 — vs. #14 Florida State – NCAA Tournament Sweet 16 (Indianapolis, Ind.), 5 p.m.
• TV: CBS | Live Stats | Live Video | Live Audio
• NCAA Bracket: Interactive | Printable (PDF)
• Satellite Radio: Sirius: Sirius: 137 | XM: 207 | Internet: 967
• Complete Game Notes (PDF)
• Social Media: Facebook | Twitter | Instagram
The fourth-ranked and East Region No. 1 seed University of Michigan men's basketball team (22-4) will face No. 14-ranked and No. 4-seeded Florida State (18-6) for a spot in the NCAA Tournament Elite Eight on Sunday (March 28) at Bankers Life Fieldhouse in Indianapolis, Ind. The game is scheduled for a 5 p.m. tip on CBS, with Jim Nantz (play-by-play), Grant Hill, Bill Raftery (analyst) and Tracy Wolfson (sideline) on the call.
Hail From Home
Game days may look different this season, but the tradition of cheering on Michigan men's basketball continues. Hail From Home is our way to virtually bring the excitement of game day to fans. Throughout the season, fans can look forward to a variety of digital engagements including a game day check-in, game day playlists and more. » Hail from Home
How Michigan Got Here
• No. 1 seed Michigan advanced to the NCAA Tournament Sweet 16 for the fourth straight year following an 86-78 win over No. 8 seed LSU in the second round Monday (March 22) at Lucas Oil Stadium. U-M opened with an 82-66 first-round victory over Texas Southern on March 20 at Mackey Arena in West Lafayette, Ind.
• In the LSU game, Eli Brooks and Chaundee Brown Jr. each scored 21 points, a season high for both. Brooks was 7-for-11 from the field, including a career-high-tying five three-pointers while adding a career-high-tying seven assists.
• Coming off the bench, Brown posted his first 20+ point game as a Wolverine and 14th of his career. He finished 6-for-9 with three three-pointers and was 6-for-6 from the free-throw line.
• Franz Wagner added 15 points (nine in the second half) while Hunter Dickinson recorded his sixth double-double of the season with 12 points and a game-high 11 rebounds.
• In the first round against Texas Southern, Mike Smith scored a team-high 18 points, leading four Wolverines in double figures. Hunter Dickinson added 16 points while Brandon Johns Jr. and Eli Brooks each scored 11 points.
• Franz Wagner finished just shy of a double-double with nine points and nine rebounds to go along with a career-high six assists. Zeb Jackson was 2-for-4 from three-point range against Texas Southern, the first two three-pointers of his U-M career.
A Look at No. 4 seed Florida State
• Florida State has an 18-6 overall record, going 11-4 in Atlantic Coast Conference play. The No. 4 seed Seminoles opened the NCAA Tournament with a 64-54 win over UNC Greensboro before reaching the Sweet 16 with a 71-53 victory over Colorado.
• The Seminoles have four players scoring in double figures, led by M.J. Walker's 12.3 points per game. RaiQuan Gray adds 12.0 points per contest, along with a team-best 6.5 rebounds, while Scottie Barnes adds 10.4 points per game and Anthony Polite chips in 10.2 points per contest.
• As a team, Florida State leads the ACC, and ranks fifth nationally, with 5.1 blocks per game. Balsa Koprivica leads the Seminoles individually with 1.4 blocks per contest.
• Florida State shoots 47.8 percent from the field, 26th nationally, while holding its opponents to just 39.3 percent shooting, which ranks 15th in the nation.
• Leonard Hamilton is in his 19th season as head coach at Florida State and is the winningest coach in program history. Hamilton has guided the Seminoles to the Sweet 16 in each of the last three NCAA Tournaments.
All Part of the Plan … First-Timers Lead Wolverines
• Transfers Mike Smith (Columbia) and Chaundee Brown Jr. have made the most of their first trips to the Big Dance.
• Smith's season-high-tying 18 points were instrumental in U-M's opening-round win vs. Texas Southern. He added five assists and four rebounds and followed that with five points, six assists and two rebounds vs. LSU.
• After being held scoreless vs. Texas Southern, Brown posted his first 20+ point effort at U-M in its win over LSU. Coming off the bench, he drained three three-pointers, had a massive dunk and hit two key jumpers as he helped the Wolverines advance to their fourth straight Sweet 16.
Some Michigan NCAA Statistics
• After U-M holding Texas Southern to 1-for-12 shooting (8.3 percent) from three-point range, the Wolverines held LSU to 6-for-21 shooting (28.6 percent)from beyond the arc. Overall, opponents are shooting 21.2 percent from deep.
• Michigan has gone 41-for-51 (80.4 percent) from the free-throw line with back-to-back games of 20+ makes — Texas Southern (21-for-26) and LSU (20-for-25). Brandon Johns Jr. leads U-M, going 9-for-12 (75 percent).
• After opening the season with 80+ points in nine of its first 10 games, Michigan had just two more in its next 14. So far in the NCAA Tournament, U-M has posted back-to-back 80+ games with 82 against Texas Southern and 86 versus LSU.
• Michigan is averaging 20.5 assists per game after 19 (on 26 field goals) against Texas Southern and 22 (on 28 FGs) versus LSU. Eli Brooks leads with 12, while Mike Smith has 11.
• U-M is shooting 50.9 percent from the field, including 37.3 percent from the three-point line as well as 80.4 percent from the free-throw line. The Wolverines are holding opponents to just 37.6 percent shooting from the floor and 21.2 percent from the three-point line.
• Five players are scoring in double figures, led by 16.0 points per game from Eli Brooks. He is shooting 50 percent from the field (10-for-20) and 53.3 percent (8-for-15) from three-point range.
• Hunter Dickinson is posting 14.0 points and 6.5 rebounds per game, shooting 71.4 percent (10-for-14) from the field. Franz Wagner is averaging 12.0 points per game, shooting 50 percent (8-for-16) from the floor, and a team-best 8.0 rebounds per contest.
• Mike Smith is at 11.5 points per game along with a team-high 5.5 assists per game. Chaundee Brown Jr. is adding 10.5 points per contest, shooting 60 percent (6-for-10) from the field and a perfect 6-of-6 from the free-throw line.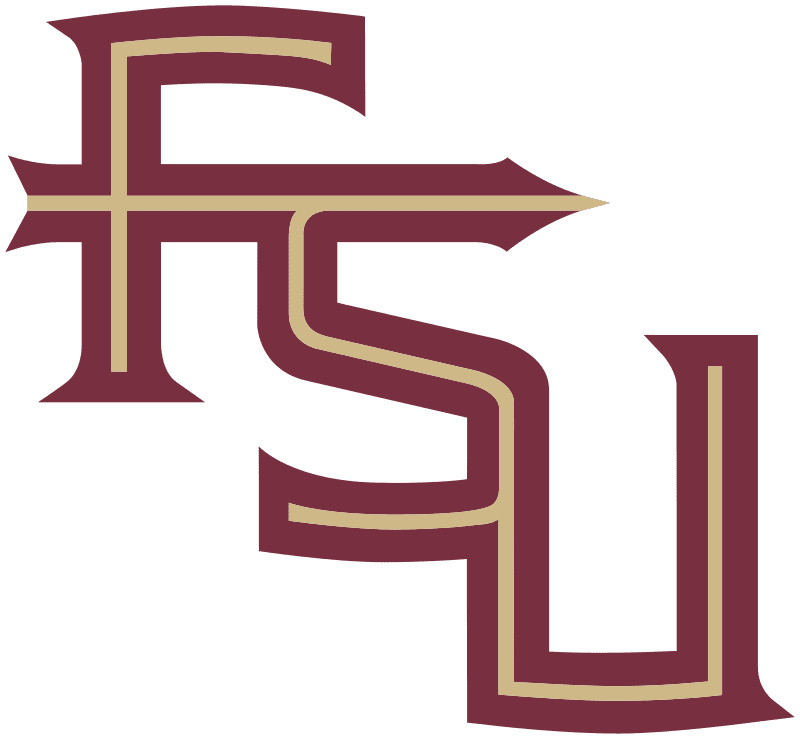 COURTESY FLORIDA STATE ATHLETIC COMMUNICATIONS