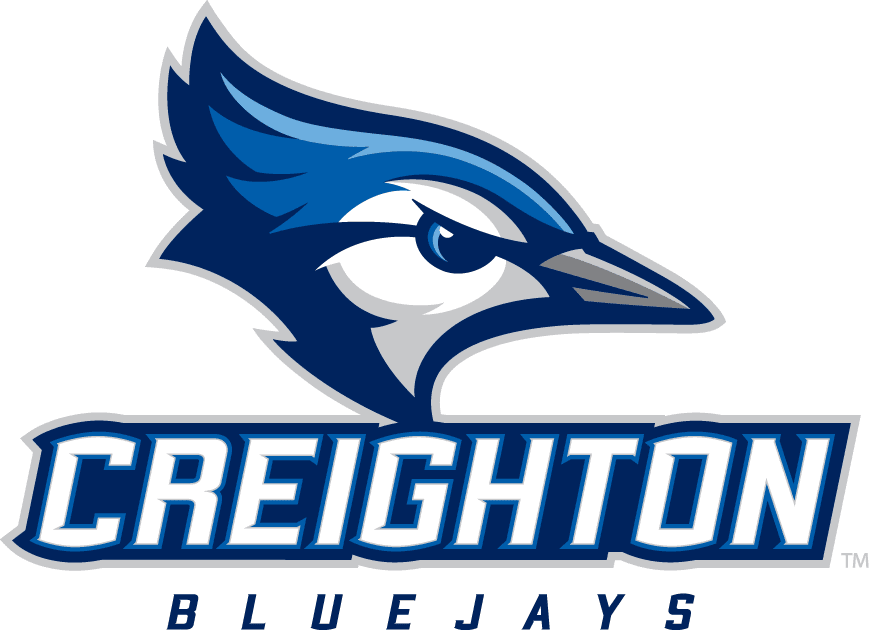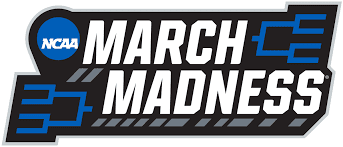 3/25/2021
Bluejay program seeks first win in four tries against a team ranked No. 1
Game #31: #1 Gonzaga Bulldogs vs. #19 Creighton Bluejays
Sunday, March 28, 2021 • 1:10 p.m. CST
Hinkle Fieldhouse • Indianapolis, Ind.
Radio: KOZN 1620 AM (John Bishop, Nick Bahe)
Westwood One Sports/SiriusXM: Sirius 138; XM 210; App 968
Television: CBS (Ian Eagle, Jim Spanarkel, Jamie Erdahl)
Series History vs. Gonzaga: Creighton leads, 6-4
Last Meeting: #1 Gonzaga 103, Creighton 92 on Dec. 1, 2018 in Omaha, Neb.
CU NOTES | GU NOTES |  LIVE VIDEO | LIVE AUDIO | LIVE STATS | DIGITAL GAME PROGRAM
Next Game
Fifth-seeded and No. 19 ranked Creighton (22-8) is in the Sweet 16 of the NCAA Tournament for first time since 1974. Up next for the Bluejays will be a tall task…top-seeded and No. 1 ranked Gonzaga (28-0), who are seeking college basketball's first unbeaten season since Indiana went 32-0 in 1975-76.
Tip-off at Hinkle Fieldhouse in Indianapolis, Ind., on Sunday, March 28th is set for 1:10 p.m. Central.
The winner of the Creighton/Gonzaga game will meet the USC/Oregon winner on Tuesday at Lucas Oil Stadium at a time and network to be determined on Sunday night.
Radio Information
KOZN (1620 AM) will broadcast all Creighton men's basketball games during the 2020-21 season. John Bishop will call the action with Nick Bahe.
Westwood One Sports will also air the game nationwide outside the Omaha market, with Ryan Radtke and Donny Marshall on the call. The game can be heard on Sirius channel 138 and XM channel 210 and App 968.
Only the Westwood One feed will be available over the internet and other mobile devices. Games can be heard by locating the audio by game at http://WestwoodOneSports.com/madness. A listing of Westwood One affiliates can be found at http://westwoodonesports.com/stations,
Television Information
Sunday's game will be televised nationally on CBS, with Ian Eagle, Jim Spanarkel and Jamie Erdahl on the broadcast.
Of Creighton's last 161 games, all but the three contests at the 2018 Cayman Islands Classic have been televised. CU is 109-52 in those contests.
Streaming video of all NCAA Tournament games is online at http://www.ncaa.com/marchmadnesslive.
Scouting No. 19 Creighton
Creighton is 22-8 overall and ranked 19th nationally after finishing as the runner-up in the BIG EAST in both the regular-season and the conference tournament. CU's 14 league wins were three more than any other school, but the Bluejays settled for the second seed because Villanova owned a better winning percentage.
NCAA Tournament wins last week over UC Santa Barbara (63-62) and Ohio (72-58) in the program's first Sweet 16 since 1974 as the Bluejays have won consecutive NCAA Tourney games in the same season for the first time in 22 NCAA trips.
For the first time in program history, three Bluejays were named to the All-BIG EAST team in the same season.
Junior point guard Marcus Zegarowski (15.7 ppg., 4.4 apg.) was an All-American last year and Preseason BIG EAST Player of the Year. He was named First Team All-BIG EAST and also chosen to the All-Tournament Team at the BIG EAST Tournament.
Senior wing Denzel Mahoney (12.5 ppg.) won the BIG EAST's Sixth Man Award last season and brought home Honorable Mention All-BIG EAST acclaim. Mahoney leads CU with 39 steals and helped hold Ohio All-American Jason Preston to four points on 1-of-10 shooting last Monday. Senior Damien Jefferson (12.1 ppg., 5.4 rpg.), was a Second Team All-BIG EAST choice and has been among the most consistent Bluejays all season.
Not to be forgotten are junior forward Christian Bishop (11.0 ppg., 6.4 rpg.) and Mitch Ballock (10.1 ppg.). Bishop leads the BIG EAST in field goal percentage (.682) and has compiled a double-double in both NCAA Tournament wins, while Ballock's 75 three-pointers made trail only Zegarowski's 77 in the league.
Creighton leads the BIG EAST in three-point percentage (.365), three-pointers made per game (9.60), field goal percentage (.474), field goal percentage defense (.402).
The Bluejays return four starters and five of its top six scorers from last season's team that finished 24-7 and won a share of its first BIG EAST regular-season title. CU's 2019-20 team was ranked No. 7 in the year-end Associated Press poll.
Scouting No. 1 Gonzaga
Gonzaga is 28-0 and has been the No. 1 team in the country all season long. The Bulldogs have won all but one game by double-figures (West Virginia, 87-82) and are 16-0 away from home this year (7-0 road, 9-0 neutral).
Gonzaga features three All-Americans in Corey Kispert (19.2 ppg., 82 3FG), Drew Timme (18.9 ppg., 7.3 rpg.) and Jalen Suggs (14.1 ppg., 5.3 rpg.), and Joel Ayayi (11.9 ppg., 7.1 rpg.), Andrew Nembhard (8.9 ppg.) and Anton Watson (7.4 ppg.) also complement the nation's leader in scoring offense and field goal percentage.
As a team, Gonzaga averages 92.1 points per game while allowing 68.7 per contest to lead the nation in scoring margin. GU shoots 54.9 percent from the field, 37.3 percent from three-point territory and 73.7 percent at the line while also outrebounding foes by 7.9 caroms per contest.
The Series With Gonzaga
Creighton is 6-4 all-time against Gonzaga in a series that dates to 1947. The teams have never met in the postseason or on a neutral floor.
Greg McDermott is 0-2 against Gonzaga and Mark Few, and is 1-6 in his career against the current membership of the West Coast Conference (0-6 at Creighton).
Recent Meetings With Gonzaga
Creighton and Gonzaga played on Dec. 1, 2017 as well as Dec. 1, 2018. The Bulldogs won both games, but Creighton led by seven points at halftime of both contests.
Gonzaga won the 2017 meeting in Spokane by a 91-74 score. The Bluejays led 16-7 early and 44-37 at the half before the Bulldogs opened the second half on a 21-4 surge to take control.
Marcus Foster led Creighton with 21 points, and Mitch Ballock was scoreless in 19 minutes. Gonzaga got 22 points from Killian Tillie and 21 each by Silas Melson and Zach Norvell Jr.
Gonzaga came to Omaha in 2018 fresh off a victory over a Duke team featuring Zion Williamson (and current Bluejay Alex O'Connell) and won a 103-92 decision. Creighton led by as much as 34-23 and were still ahead 48-41 at the half.
Creighton was still ahead 73-72 with 11 minutes remaining before the Bulldogs a 12-0 run in a span of 3:15 swung the game in Gonzaga's favor.
Ty-Shon Alexander led Creighton with 27 points and Damien Jefferson contributed 15 points and nine rebounds for CU. Gonzaga was topped by 28 points by Zach Norvell Jr., 27 from Brandon Clarke and 22 by Rui Hachimura. Josh Perkins dished 13 assists.
Overall in the two meetings, Creighton led for 48:21, Gonzaga led for 28:50 and it was tied for 2:49. Creighton combined to outscore Gonzaga 92-78 in the first halves but was outscored 116-74 after intermission.
With a Win…
Creighton would improve to 23-8 on the season, increasing its BIG EAST-leading win total.
Improve Creighton to 15-22 all-time in the NCAA Tournament.
Creighton would be among the final eight teams in the NCAA Tournament for the first time since its initial appearance in 1941 when the entire tournament field was just eight teams (CU lost its first game, then won a consolation game).
Creighton would win three NCAA Tournament games in the same season for the first time.
Greg McDermott would improve to 6-5 as Creighton's head coach in the NCAA Tournament, giving him twice as many wins in the NCAA Tournament as any other Creighton men's basketball coach.
Creighton would improve to 143-54 all-time as a nationally-ranked team.
Creighton would improve to 4-2 this season against top-25 teams.
Creighton would improve to 14-14 all-time in games involving a pair of top-25 teams, 13-10 in such games under Greg McDermott and 8-2 in the past two seasons under McDermott in those battles.
Creighton would improve to 43-149 all-time against top-25 teams (25-34 under Greg McDermott).
CU would also be 5-2 (.714) vs. top-10 teams in the past two seasons, a winning percentage that would trail only Baylor's 5-1 mark (.833) and Illinois (8-3 record (.727) in the last two seasons among teams to play five or more such games.
Creighton would beat the No. 1 team in the country for the first time in men's basketball, and first time in any sport since an April 24, 2001 win vs. Nebraska Baseball.
Creighton would play either Oregon or USC on Monday at Lucas Oil Stadium for a trip to the Final Four. Creighton is 1-3 all-time against the Ducks and 1-1 against the Trojans. Oregon is coached by Dana Altman, who won 327 games as Creighton coach from 1994-2010 immediately before Greg McDermott was hired. Sunday is the 10-year anniversary of Creighton's 84-76 win over Oregon in the championship series of the CBI.
It would give Creighton six wins in the month of March for the second time ever, and first time since 1919-20.
Common Opponents
Creighton and Gonzaga share just one common opponent this season, Kansas.
Creighton lost 73-72 at Allen Fieldhouse on December 8th.
Gonzaga opened its season with a 102-90 win vs. Kansas in Fort Myers, Fla.
NCAA Tournament History
Creighton is making its 22nd NCAA Tournament appearance, and 13th in the last 23 years. The Bluejays are 14-22 all-time in NCAA action, including a 10-12 record in its first game, a 2-9 mark in its second game and a 2-1 performance in its third game.
This year is Creighton's first NCAA Tournament appearance since a 2018 First Round exit at the hands of Kansas State, and CU's first NCAA Tournament victories since a 2014 win vs. Louisiana.
Including this year, Creighton owns a 5-4 record all-time in the West Region. The Bluejays are 2-0 so far this year (beat UCSB and Ohio), were 1-1 in 2014 (beat Louisiana; lost to Baylor), 0-1 in 2003 (losing to Central Michigan), 1-1 in 1991 (beating New Mexico State, losing to Seton Hall) and 1-1 in 1941 (losing to Washington State, beating Wyoming).
This year marks the third time in 34 NCAA or NIT appearances that Creighton has won consecutive games in the event, and first time in the NCAA's (also 2016 NIT and 2019 NIT). CU has never won three straight games in the NIT or NCAA Tournament.
This is the first time Creighton has reached the Round of 16 or beyond since 1974, when the tournament was 25 teams and CU won its first game before losing by one point to Kansas.
Creighton has now had at least one sport reach the NCAA Tournament in each of the last 34 academic calendar years.
Including the NCAA's, NIT, CBI and CIT, Creighton is making its 22nd postseason appearance in the last 24 seasons this year. Last year's team was one of those exceptions, but was likely headed for a 2 or 3 seed in the NCAA's before COVID-19 canceled the event.
Merfeld's One Shining Moment Turns 20
Currently an assistant to the head coach at Creighton, Steve Merfeld coached one of the biggest upsets in NCAA Tournament history when his 15th-seeded Hampton team defeated second-seeded Iowa State, 58-57, in Boise, Idaho, in 2001.
Merfeld's team closed the game on a 14-2 run, capped by a Travis Williams basket with 6.9 seconds left. ISU All-American Jamaal Tinsley's coast-to-coast lay-up attempt rolled out as time expired.
As the final horn sounded, Merfeld raced across the court from his bench area to the other side, where he was picked up by forward David Johnson in an enduring image as Merfeld kicked his feet in jubilation.
That video clip is still shown annually in March Madness intros and highlights worldwide.
Coaching Experience In The Dance
Creighton's full-time coaching staff boasts a combined 45 Division I NCAA Tournament games under their collective belts as either a player (3-9), assistant coach (13-7) or head coach (5-8), winning 21 of those games.
Greg McDermott is 5-8 in NCAA Tournament action as a Division head coach. He went 0-3 at Northern Iowa (0-1 in 2004, 2005 and 2006) and is 5-5 at Creighton (2-0 in 2021, 1-1 in 2012, 2013 and 2014 and 0-1 in 2017 and 2018).
Alan Huss is 1-4 in NCAA Tournament action, going three times as a player at Creighton (1-1 in 1999 and 0-1 in both 2000 and 2001). He is also 2-1 as an assistant coach thanks to a 2018 Creighton loss and two wins in 2021.
Paul Lusk owns a 9-9 record in NCAA Tournament action. He was an assistant coach at Purdue from 2004-11 and the Boilermakers made five straight NCAA trips from 2007-11. Purdue went 1-1 in 2007, 2008 and 2011 and 2-1 in 2009 and 2010. He was also an assistant at Southern Illinois in the 2004 NCAA Tournament, where the Salukis went 0-1. He's now 2-0 as a Creighton assistant in March Madness. As a player, Lusk appeared in three NCAA Tournaments while with Southern Illinois, losing his first game in 1993, 1994 and 1995. He averaged 11.7 points and 3.0 rebounds per game.
Terrence Rencher went 2-3 as a player at Texas in the NCAA Tournament, going 0-1 in 1992 and 1-1 in 1994 and 1995. In five games as a player, Rencher averaged 18.0 points, 4.0 rebounds and 3.4 assists. He is 2-0 as an assistant coach in the NCAA Tournament with Creighton.
NCAA Experience
Entering this year, four players on the Creighton team had been a part of an NCAA Tournament squad before, and two of them had appeared for the Bluejays in the Big Dance.
Mitch Ballock played 32 minutes in Creighton's 2018 loss to Kansas State. He scored 16 points, becoming CU's first freshman to lead his team in scoring in his NCAA Tournament debut since Kevin McKenna in 1977.
Jacob Epperson played 16 minutes in Creighton's 2018 loss to Kansas State, scoring two points and adding one rebound and one blocked shot.
Damien Jefferson redshirted on Creighton's 2017-18 team and was not allowed to travel to Charlotte per NCAA policy regarding transfers at the time.
Alex O'Connell played in seven NCAA Tournament games at Duke, including a pair of starts, as the Blue Devils went 5-2 in those contests. Duke also won one other game in which he didn't appear in. The Blue Devils reached the Elite Eight in both seasons. He averaged 1.6 points and 1.6 rebounds in those games and started Duke's Sweet 16 and Elite Eight games in 2019 in place of an injured Cam Reddish.
NCAA Jays
In addition to Creighton's current roster, there's at least three others with ties to the program who are still involved in this year's NCAA Tournament.
Loyola (Chicago) head coach Porter Moser played at Creighton from 1986-90, appearing in the 1989 NCAA Tournament with the Bluejays.
Oregon head coach Dana Altman coached at Creighton from 1994-2010.
Oregon assistant coach Kevin McKenna played at Creighton from 1977-81 and was an assistant coach from 1994-2001 and again from 2005-07.

Against NCAA Tournament Opponents
Creighton is 7-4 this season against teams that made the 2021 NCAA Tournament. The Jays were 3-0 against UConn, 1-0 vs. UC Santa Barbara, 1-0 vs. Ohio, 1-1 vs. Villanova, 1-2 vs. Georgetown and 0-1 against Kansas.
All five Creighton starters averaged in double-figures during those games, a group led by Marcus Zegarowski (15.2 ppg., 4.1 apg.). Mitch Ballock (12.0 ppg.) made 30 three-pointers in those 11 games, and Christian Bishop (11.5 ppg.) hauled in a team-leading 8.1 rebounds per game.
CU held opponents to 38.5 percent shooting from the field, and 31.5 percent marksmanship from three-point territory. The Bluejays outscored the opposition 752-738 in the 11 games.
History As A No. 5 Seed
Creighton is a No. 5 seed for the first time. It is Creighton's second-best seed slot since the NCAA began seeding all the teams in 1979, trailing only CU's No. 3 seed in 2014. This is also the sixth straight NCAA berth that the Bluejays were a better seed and in its "home whites" for its initial NCAA Tournament game.
Creighton and Villanova this year are the 17th and 18th BIG EAST teams to ever earn a No. 5 seed, after just one team since 2012 (Marquette in 2019). Including the first two rounds this year, those BIG EAST teams are now 19-16 as a No. 5 seed.
Before Villanova and Creighton this year, the only three previous BIG EAST teams to reach the Regional semifinals as a fifth seed were Syracuse (2004), Notre Dame (2003) and Syracuse (1998). Four teams went winless and nine other squads were exactly 1-1.
Since 1985, No. 5 seeds are 8-34 (.190) against No. 1 seeds, with the last such upset coming in 2019 when Auburn walloped North Carolina 97-80.
Since 1985, seven No. 5 seeds have reached the Final Four, most recently Auburn in 2019.
Creighton's NCAA Tourney Seeds
(since seeding began in 1979)
Year Seed Record
1981 8th 0-1
1989 14th 0-1
1991 11th 1-1
1999 10th 1-1
2000 10th 0-1
2001 10th 0-1
2002 12th 1-1
2003 6th 0-1
2005 10th 0-1
2007 10th 0-1
2012 8th 1-1
2013 7th 1-1
2014 3rd 1-1
2017 6th 0-1
2018 8th 0-1
2021 5th 2-0 so far
Taking Down No. 1?
Across the Creighton sports landscape, the last time the Bluejays beat a No. 1-ranked team in any sport was April 24, 2001. On that night, Creighton Baseball beat No. 1 Nebraska, with an 11-8 win in 10 innings at Buck Beltzer Field in Lincoln.
Creighton has played the No. 1 team in the country just three times before in men's basketball. The Bluejays 84-73 to DePaul in Omaha on Jan. 28, 1980, lost 80-70 to No. 1 Villanova on Dec. 31, 2016 in Omaha and lost 103-92 on Dec. 1, 2018 in Omaha to No. 1 Gonzaga.
A win on Sunday would rival or eclipse some of the best moments in program history, such as Creighton's 96-68 win at No. 4 Villanova Jan. 20, 2014, Creighton's 77-60 win vs. No. 7 Seton Hall on March 7, 2020 to clinch a share of its first BIG EAST title, an 83-82 double-overtime buzzer-beating win on March 15, 2002 vs. No. 15 Florida.
BIG EAST Success
Creighton was one of four BIG EAST teams to make the NCAA Tournament this season, down from six clubs in 2019 and seven programs in 2018.
Including this season, the BIG EAST has had a Sweet 16 squad in 25 of the past 27 tournaments, and multiple Sweet 16 teams in 14 of the last 19 tournaments.
Even when you remove Louisville's vacated 2013 title, the BIG EAST Conference has won a combined 14 NCAA men's and women's basketball titles in the previous 20 years a tournament has been held.
More BIG EAST Similarities
Besides being ranked consecutively at 18th (Villanova) and 19th (Creighton) in the AP poll, both BIG EAST teams are No. 5 seeds in their respective regions and will battle the top seeds next.
The venue for both teams this weekend will be the same, Hinkle Fieldhouse on the campus of Butler (another BIG EAST connection!).
Both contests will be telecast on CBS. Villanova and Creighton each knocked off No. 12 seeds in the first round and No. 13 seeds in the second round.
Villanova and Creighton shared the BIG EAST regular-season title last year and both were locks for the 2020 NCAA Tournament, if it had been played.
Villanova and Creighton split two games this season, as well as last season. Both lost to Georgetown in the BIG EAST Tournament while missing a key member of its backcourt.
McDermott In The Postseason
Creighton coach Greg McDermott is making his ninth postseason appearance at Creighton, and 12th overall as a Division I head coach when you include his time at Northern Iowa.
McDermott's Division I teams own an 13-12 record in those 12 postseason appearances, including a 13-9 mark in nine trips with Creighton.
McDermott's Division I Postseason Appearances
Year (School) Tourney Postseason W-L
2003-04 (UNI) NCAA 0-1
2004-05 (UNI) NCAA 0-1
2005-06 (UNI) NCAA 0-1
2010-11 (CU) CBI 4-2
2011-12 (CU) NCAA 1-1
2012-13 (CU) NCAA 1-1
2013-14 (CU) NCAA 1-1
2015-16 (CU) NIT 2-1
2016-17 (CU) NCAA 0-1
2017-18 (CU) NCAA 0-1
2018-19 (CU) NIT 2-1
2020-21 (CU) NCAA 2-0 so far
Most Postseason Bids By CU Coaches
This year's bid to the NCAA is the ninth postseason bid for Greg McDermott at Creighton. Only Dana Altman (13) has taken the Bluejays to more postseason appearances in men's basketball.
McDermott's five NCAA Tournament wins are two more than any coach in program history.
McDermott's six NCAA Tournament trips are second-most in program history as well, trailing only Altman's seven.
McDermott's 13 postseason wins at Creighton are the most in school history, six more than Altman's seven.
McDermott (13-8) is one of two coaches in program history with a winning record in postseason play, joining Eddie Sutton (2-1).
Coach (Bids) NCAA NIT CBI CIT NCIT Total
Hickey (3) 1-1 2-2 0-0 0-0 0-0 3-3
Belford (1) 0-0 0-0 0-0 0-0 0-1 0-1
McManus (3) 3-3 0-0 0-0 0-0 1-1 4-4
Sutton (1) 2-1 0-0 0-0 0-0 0-0 2-1
Apke (4) 0-3 0-1 0-0 0-0 0-0 0-4
Barone (3) 1-2 0-1 0-0 0-0 0-0 1-3
Altman (13) 2-7 3-5 0-0 2-1 0-0 7-13
McDermott (9) 5-5 4-2 4-2 0-0 0-0 13-8
Super Six
Greg McDermott joined some select company by directing his troops to a sixth NCAA Tournament this weekend. That puts him in the company of some of the greatest coaches in CU Athletics history.
McDermott is one of six head coaches in Creighton history to lead six different NCAA Tournament teams.
Name Sport NCAA's @CU
Bob Warming Men's Soccer 11
Kirsten Bernthal Booth Volleyball 9
Dana Altman Men's Basketball 7
Brent Vigness Softball 7
Elmar Bolowich Men's Soccer 6
Greg McDermott Men's Basketball 6
Story Lines
There's numerous story lines as it relates to Creighton's trip to Indianapolis.
Creighton's roster boasts one player from the state of Indiana, as senior forward Damien Jefferson is from East Chicago, Ind.
Former National Player of the Year Doug McDermott plays for the Indiana Pacers. He played under his father, Greg McDermott, who remains the head coach at Creighton.
Gonzaga guard Andrew Nembhard (8.9 ppg,. 4.1 apg.) is the older brother of Creighton recruit Ryan Nembhard, who signed with the Bluejays in November and will enroll next fall. Ryan is currently at Montverde Academy in Florida, where he's the starting point guard on the nation's best prep team.
The Road To Omaha Takes On A New Meaning
The Creighton men's basketball team is going to need a map to campus once it gets back to Omaha whenever the season ends in the next 10 days.
The Creighton team departed Omaha on February 26th for a challenging six-day road trip to play Xavier and Villanova, during which a postgame locker room speech would become of the biggest topics in sports nationwide.
Upon returning to Omaha in the wee hours of the morning on March 4th, the team checked into an off-campus hotel in Omaha to begin its internal "bubble". Since that point, all classes have been attended on-line via Zoom as the team did its best to avoid all outside contact with those outside its team bubble.
The Bluejays then departed for New York City on March 9th for the BIG EAST Tournament, where it was not allowed to leave its hotel other than to attend its practice or games.
CU watched the Selection Show from its hotel the night of March 14th, and within an hour were on the way to the airport to fly to Indianapolis.
Upon landing in Indianapolis, the Bluejays got a police escort to the hotel, where it had its second COVID test of the day at approximately 11 p.m. CU then checked into the Hyatt, where it quarantined for 22 hours except for yet another COVID test. The team stayed for a week before relocating to a different hotel property a few blocks away in Indianapolis on Tuesday, March 23rd. It also had its laundry done for a second time so far on the marathon trip.
Just how tight is the security within the bubble? around mid-day Monday, Creighton held its gameday shootaround on a convention center court known as Hall A. During the approximate nine-minute walk through skywalks and hallways to get to the court roughly a half-mile away, two members of the Bluejay travel party counted no less than 28 different NCAA volunteers or security staff members that they had to pass by who were there to guide their every move.
After being tested a minimum of three times a week since practice began in mid-October, all 32 members of the Creighton travel party have taken at least one COVID test every day since March 4th. Since arriving in Indianapolis, each of the COVID tests have been self-administered, as well, with medical attendants directing the process from a socially distant space. The team has been broken up into individual hotel rooms, plus multiple buses and shuttles among other precautions that have been taken to avoid any potential spread, as well.
Sunday will be Creighton's ninth game (2 road, 1 home, 6 neutral) and 31st day since last sleeping in their own beds on the night of Thursday, February 25th.
A Bulldog Effort
Marcus Zegarowski has been terrific in each of his last four games either vs. Butler or inside Hinkle Fieldhouse, a legendary venue that will host Sunday's game vs. Gonzaga.
In those four games — all Bluejay wins — Zegarowski is averaging 23.8 points per game while shooting 66 percent from the field, 76.9 from three-point range and 90 percent at the line.
Gonzaga, like Butler, is also the Bulldogs.
Date Opponent FG 3FG FT Points
02/23/20 Butler 9-12 7-7 0-0 25
03/06/21 Butler 10-12 5-7 7-8 32
03/11/21 vs. Butler 7-10 4-5 0-0 18
03/22/21 Ohio (at Hinkle) 7-16 4-7 2-2 20
TOTALS (4-0 record) 33-50 20-26 9-10 95
#MagisMadness
Creighton President Rev. Daniel S. Hendrickson, S.J., and Gonzaga President Thayne M. McCulloh (@Gonzaga_Prez) traded friendly jabs on Twitter on Wednesday, with each supporting their beloved institution:
From @CreightonPres
Dear @Gonzaga_Prez, looking forward to an exciting @JesuitColleges matchup this Sunday. I have a box of world famous #OmahaSteaks (turf AND surf) that says @BluejayMBB pulls off the upset of the century over @ZagMBB this Sunday. Are you in? #MarchMagis #MarchMadness
From @Gonzaga_Prez
Dear @CreightonPres: I am IN!! I accept your challenge & have a case of FABULOUS wine + a box of Gala Apples that says @ZagMBB ultimately prevails against the mighty @BluejayMBB at the @marchmadness Sweet Sixteen! A @JesuitColleges matchup for the ages!! @GonzagaBulldogs #GoZags
Ranked vs. Ranked
Creighton is 13-14 all-time as a ranked team when facing a ranked team, including a 12-10 overall mark under Greg McDermott. That includes a 7-2 mark over the past two seasons.
Creighton's Top-25 vs. Top-25 Games
Date CU Rank Opponent Rank Result
03/04/1974 #16 #14 South Carolina L 69-78
03/14/1974 #19 vs. #14 Kansas L 54-55
03/16/1974 #19 vs. #16 Louisville W 80-71
03/08/1975 #13 #5 Marquette L 60-64
12/31/2002 #15 at #19 Xavier L 73-75
03/18/2012 #19 vs. #4 North Carolina L 73-87
03/24/2013 #22 vs. #6 Duke L 50-66
02/16/2014 #18 #6 Villanova W 101-80
03/23/2014 #16 vs. #23 Baylor L 55-85
11/15/2016 #22 #9 Wisconsin W 77-69
12/31/2016 #10 #1 Villanova L 70-80
01/11/2017 #8 #12 Butler W 75-64
01/16/2017 #7 at #22 Xavier W 72-67
01/31/2017 #22 at #16 Butler W 76-67
02/25/2017 #23 at #2 Villanova L 63-79
12/01/2017 #25 at #15 Gonzaga L 74-91
12/28/2017 #25 at #23 Seton Hall L 84-90
01/13/2018 #25 at #10 Xavier L 70-92
02/12/2020 #23 at #10 Seton Hall W 87-82
02/18/2020 #15 at #19 Marquette W 73-65
02/23/2020 #15 #21 Butler W 81-59
03/07/2020 #11 #8 Seton Hall W 77-60
12/08/2020 #8 at #5 Kansas L 72-73
12/21/2020 #13 #22 Xavier W 66-61
01/23/2021 #11 #23 Connecticut W 74-66
02/13/2021 #19 #5 Villanova W 86-70
03/03/2021 #14 at #10 Villanova L 60-72
03/28/2021 #19 vs. #1 Gonzaga 1:10 p.m.
Top 25 Success
Creighton had six wins over top-25 teams last season, breaking the school-record of four set in 2016-17 and 2017-18.
This year's team owns top-25 wins vs. No. 5 Villanova, No. 22 Xavier and No. 23 UConn. It marks the 10th Bluejay team in history with multiple top-25 victories, and sixth straight year that's happened.
On a national basis, the only 11 teams that have posted multiple top-25 wins in each of the last six seasons (including 2020-21) are Baylor, Creighton, Florida State, Gonzaga, Kansas, Michigan, Michigan State, Penn State, Purdue, Texas Tech, Villanova and West Virginia.
The following schools have had multiple top-25 wins each year from 2015-16 to 2019-20, but aren't yet there in 2020-21: Duke, Kentucky, Oregon, Seton Hall and Virginia.
Creighton's Most Top-25 Wins, Season
Wins Season Top-25 Victims
6 2019-20 #8 Villanova, #10 Seton Hall,
#12 Texas Tech, #19 Marquette,
#21 Butler, #8 Seton Hall
4 2016-17 #9 Wisconsin, #12 Butler,
#16 Butler, #22 Xavier
4 2017-18 #3 Villanova, #19 Seton Hall,
#20 Northwestern, #23 UCLA
3 2020-21 #5 Villanova, #22 Xavier, #23 UConn
2 1973-74 #6 Marquette, #16 Louisville
2 2001-02 #15 Florida, #17 Western Kentucky
2 2006-07 #11 Southern Illinois, #24 Xavier
2 2013-14 #4 Villanova, #6 Villanova
2 2015-16 #5 Xavier, #18 Butler
2 2018-19 #10 Marquette, #16 Clemson
Ranking News & Notes
– Creighton is 24-34 under Greg McDermott against nationally-ranked teams, 17 more top-25 wins than any other coach in Creighton history. Prior to McDermott's arrival, Creighton was 18-115 all-time against top-25 foes.
– Creighton has beaten at least one ranked team in each of the last eight seasons (including 2020-21), and multiple ranked foes in each of the last seven years.
On a national basis, the only 23 teams with a top-25 win each of the last eight seasons (including 2020-21) are Baylor, Clemson, Creighton, Duke, Florida State, Indiana, Kansas, Kansas State, Kentucky, Louisville, Michigan, Michigan State, Ohio State, Oklahoma, Oregon, South Carolina, Syracuse, Texas Tech, Villanova, Virginia, West Virginia, Wisconsin and Xavier.
– Creighton is 19-17 since the start of the 2016-17 season against ranked teams. The 19 wins over ranked teams in that time are 15th-most nationally, and trails only Villanova (24) among BIG EAST clubs. CU's 19 top-25 wins are one more than Gonzaga's 18 in that same span.
– Creighton's is 0-3 all-time against teams ranked No. 1 nationally in the AP poll.
Against The Top 10
Creighton owns 10 top-10 victories in the past eight seasons. Seven of those wins have come by double-figures. Four of the top-10 victories have been away from home.
Date Opponent Score
01/20/14 at #4 Villanova W 96-68
02/16/14 #6 Villanova W 101-80
02/09/16 #5 Xavier W 70-56
11/15/16 #9 Wisconsin W 79-67
02/24/18 #3 Villanova W 89-83 (OT)
03/03/19 at #10 Marquette W 66-60
02/01/20 at #8 Villanova W 76-61
02/12/20 at #10 Seton Hall W 87-82
03/07/20 #8 Seton Hall W 77-60
02/13/21 #5 Villanova W 86-70
Big Mac On The Attack
Greg McDermott's teams have consistently battled some of the best teams in the country.
The chart below shows how his teams have consistently outpaced those of his predecessors against top-25 foes.
Category Pre-McDermott Under McDermott
vs. Top 25 Teams 18-115 24-34
vs. Top 10 Teams 5-31 10-16
vs. Top 10 on Road 1-28 4-9
vs. Top 25 on Road 2-63 8-16
No Fear On The Road
Creighton owns four top-10 victories vs. top-10 teams since the start of the 2018-19 season. That ranks tied for seventh-most in the nation. A win on Sunday would be CU's fifth top-10 win in the past two years, which would tie it for fourth-most.
Top 10 Wins Since 2018-19 Started
Rank Wins Team
1. 8 Illinois
2. 7 Ohio State
3. 6 Oklahoma State
4. 5 Michigan State
5 Michigan
5 Baylor
7. 4 Creighton
4 Kansas
4 Virginia
4 West Virginia
4 Oklahoma
Thank Goodness For Gibbs
One of the players vital to Creighton's early success under Greg McDermott was guard Grant Gibbs.
Gibbs grew up idolizing Gonzaga grad John Stockton and spent two injury-plagued seasons at Gonzaga before transferring to Creighton not long after Greg McDermott was hired in 2010.
Gibbs sat out the 2010-11 season as a transfer before leading the Missouri Valley Conference in assists in both 2011-12 and 2012-13 for a pair of NCAA Tournament teams.
He then applied for a sixth year of eligibility, and thanks in part to a letter of recommendation from Mark Few, learned that appeal was approved on July 2nd.
Skeptical of Gibbs' potential return, the Jays had given out all of its scholarships in the spring, so teammate Doug McDermott gave up his scholarship to Gibbs, and McDermott immediately became the best walk-on in the history of mankind.
Gibbs ranks fourth in CU history with 498 assists as a Bluejay, including helpers on 199 three-pointers, 192 lay-ups, 44 dunks and 63 two-point shots outside the paint. Gibbs assisted on 241 of McDermott's baskets (including 122 lay-ups and 75 three-pointers), which led directly to 557 points from the coach's son.
Gibbs is currently the head coach with the Oklahoma City Blue, the G-League affiliate for the Oklahoma City Thunder.
Man In The Middle
Christian Bishop is one of four players to have double-doubles in a pair of NCAA Tournament games this season, joining Colin Castleton (Florida), Evan Mobley (USC) and Kevin Obanor (Oral Roberts).
Bishop has had back-to-back career-high efforts of 11 rebounds (vs. UCSB) and then 15 rebounds (vs. Ohio). The 15 rebounds were the most by a Bluejay since Ronnie Harrell Jr. had 15 vs. No. 23 UCLA on Nov. 20, 2017.
Those 26 total rebounds so far in the NCAA Tournament lead all players.
On Sunday, he'll attempt to join Martin Krampelj (in 2017-18) and Doug McDermott (once in 2011-12, once in 2012-13) as the only Bluejays since 1994 with three straight double-doubles.
Bishop is Creighton's first player with multiple double-doubles in the same NCAA Tournament since Chad Gallagher in 1991.
The only Creighton player with three double-doubles in the same NCAA Tournament is Paul Silas, who did it in 1964.
No player from any team has had three double-doubles in the same NCAA Tournament since Oregon's Jordan Bell in 2017, and no player has opened the NCAA Tournament with three straight double-doubles since 2016 when Gonzaga's Domantas Sabonis and Notre Dame's Zach Auguste both did it.
Paul Silas owns every rebounding-related record in program history, including those in the NCAA Tournament. He had single-game program highs of 27 (March 9, 1964 vs. Oklahoma City), single-year program highs of 57 (over 3 games in 1964) and in a career (101 in 6 games).
Denzel A Leading Man
In six career games as a Bluejay against a top-10 opponent, Denzel Mahoney has averaged 13.8 points, 3.0 rebounds and 1.5 steals per game to help CU to a 4-2 mark. Mahoney has made 47.6.percent (30-63) of his shots from the floor, 38.7 percent (12-31) from three-point range and 100 percent (12-12) at the charity stripe.
Four of his top 14 single-game scoring efforts at CU have come in games against top-10 teams.
Denzel Mahoney's Top Scoring Games at Creighton
Points Opponent Date
29 at Butler 01/16/21
24 St. John's 01/09/21
22 Georgetown 02/03/21
21 at #8 Villanova 02/01/20
21 Marquette 12/14/20
20 Nebraska 12/11/20
20 #23 Connecticut 01/23/21
19 at Georgetown 01/15/20
19 at #5 Kansas 12/08/20
18 St. John's 02/08/20
18 at #10 Seton Hall 02/12/20
17 Nebraska-Omaha 12/01/20
16 #8 Seton Hall 03/08/20
16 at St. John's 12/17/20
Sixty Percent Club
Since Greg McDermott was hired in 2010, Creighton has shot 60 percent or better in 25 different games.
The only team with more games making 60 percent or better in that span is Gonzaga (25), while fellow Sweet 16 competitor Loyola Chicago has done it 23 times to rank third.
Drop the list to teams shooting 50 percent or better since 2010-11 and Gonzaga (218) is once against first and Creighton (161) third.
Since 2010-11, Creighton and Gonzaga are also in the top-10 nationally in field goal percentage, field goals made and (not coincidentally) assists.
Here's some of those lists, per Basketball-Reference.com.
Most Games, 60%+ FG Shooting, Since 2010-11
Rk. Games Team
1. 34 Gonzaga
2. 25 Creighton
3. 23 Loyola Chicago
4. 22 Utah
5. 21 Belmont
21 Dayton
21 Kansas
Most Games, 50%+ FG Shooting, Since 2010-11
Rk. Games Team
1. 218 Gonzaga
2. 165 Belmont
3. 161 Creighton
161 Kansas
5. 159 Saint Mary's
Best FG% , Since 2010-11
Rk. FG% Team
1. 50.4% Gonzaga
2. 48.4% Belmont
3. 48.0% Creighton
4. 47.9% Kansas
5. 47.7% Saint Mary's
Most Assists , Since 2010-11
Rk. Assists Team
1. 6,729 North Carolina
2. 6,520 Michigan State
3. 6,122 Belmont
4. 6,104 Creighton
5. 6,065 Gonzaga
Most Field Goals Made , Since 2010-11
Rk. Assists Team
1. 11,603 North Carolina
2. 11,232 Gonzaga
3. 10,903 Kansas
4. 10,798 Duke
5. 10,538 BYU
6. 10,519 Kentucky
7. 10,404 Oregon
8. 10,316 Creighton
Getting Trendy
Gonzaga is 21-9 in the postseason since the start of the 2011 NCAA Tournament.
In all nine of those losses, Gonzaga scored 70 points or less and the Bulldogs averaged 63.00 points per game. By comparison, GU scored more than 70 points in 16 of the 21 victories and averaged 79.05 points in the wins.
In all nine of those losses, Gonzaga made eight three-pointers or less and averaged 6.00 trifectas, compared to averaging 7.90 treys in its victories.
Gonzaga has shot 39.9% from downtown in its wins compared to 32.3 from deep in its losses.
Milestone Watch
• A few approaching milestones…
Christian Bishop has attempted 198 field goal attempts this season. With two more attempts, he'll be eligible to qualify for the single-season field goal percentage leaders in Creighton history. At 68.2 percent currently, he'd trail only Geoffrey Groselle (.702 in 2015-16) on the all-time list. Bishop is already second in CU history in career field goal percentage (.642), once again trailing only Groselle (.684).
With a double-double on Sunday, Christian Bishop would join Paul Silas in 1964 as the only Bluejays with three double-doubles in an NCAA Tournament.
With 212 career three-pointers, Marcus Zegarowski is tied with Rodney Buford (212) for sixth in Creighton history.
Marcus Zegarowski has made a three-pointer in 22 straight games. A trey on Sunday vs. Gonzaga would give him 23 games in a row, which would be tied for the sixth-longest streak in CU history with Ethan Wragge and Mitch Ballock.
With 17 points, Marcus Zegarowski can become the first Bluejay to score 17 or more points in each of his first three NCAA Tournament game.
With 387 career assists, Marcus Zegarowski is one helper shy of tying Josh Dotzler (388) for 10th in Creighton history and four behind Maurice Watson Jr. (391) for a tie for ninth place.
With 1,299 career points, Mitch Ballock is four behind Elton Tuttle (1,303) for 20th place, 10 points behind Ryan Sears (1,309) for 19th place and 14 points behind Kenny Lawson Jr. (1,313) for 18th place in CU history.
Magnificent Debuts
With 15 points and 11 rebounds last Saturday, Christian Bishop had his team-leading fifth double-double of the season and established a career-high in the carom column.
Bishop's 11 rebounds were the most by a Creighton player in their NCAA Tournament debut since George Morrow had 14 rebounds vs. Saint Joseph's in 1981.
Bishop's double-double was the first by a Bluejay in an NCAA Tournament since Doug McDermott had 30 points and 12 rebounds in a 2014 win vs. Louisiana, which also happened to be CU's last NCAA Tournament victory.
Bishop is the first Bluejay with a double-double in his NCAA Tournament debut since Doug McDermott vs. Alabama on March 16, 2012. McDermott had 16 point and 10 rebounds in a one-point win.
Bishop followed up Saturday with 12 points and 15 rebounds vs. Ohio on Monday for his sixth double-double.
In Creighton's last 14 NCAA Tournament games (since March 17, 2002), the Bluejays are 5-0 when it has an individual with a double-double but 0-9 when it doesn't have a double-double.
More Debut News
Speaking of fantastic NCAA Tournament debuts, what more can be said about Marcus Zegarowski's 17 points and eight assists on Saturday?
Zegarowski's 17 points were the most by a Bluejay in their NCAA Tournament debut since Duan Cole had 17 points vs. New Mexico State on March 14, 1991.
Zegarowski's the first Bluejay with eight or more assists in his NCAA Tournament debut since Todd Eisner had nine helpers vs. Missouri on March 17, 1989.
Zegarowski is Creighton's first player with 17 points and eight assists in the same NCAA Tournament game since Ryan Sears had 18 points and eight assists vs. Auburn on March 16, 2000.
Zegarowski then had a game-high 20 points vs. Ohio. He has a chance on Sunday to become the first Bluejay to score 17 or more points in each of his first three career NCAA Tournament games.
Hinkle Magic
Creighton is 3-8 in 11 all-time trips to Hinkle Fieldhouse to face Butler, with the first trip coming in February of 1933. Monday's win vs. Ohio was its first game there against a team other than Butler.
Since joining the BIG EAST in 2013, Creighton is 2-6 in its annual trip to Hinkle Fieldhouse with four straight losses. CU lost 70-66 in overtime this season on January 16th in a game where Denzel Mahoney scored a season-high 29 points and Marcus Zegarowski sat out due to injury.
Before beating Ohio on Monday, Creighton's last win inside Hinkle Fieldhouse came on Jan. 31, 2017.
Won By One
Saturday's 63-62 win was Creighton's first one-point win of the season, and improved the Bluejays to 5-1 this year in games decided by three points or less.
It was just the third Creighton win by a 63-62 score ever, and first since Booker Woodfox hit a buzzer-beater to eliminate Wichita State in the 2009 MVC Tournament quarterfinals. The first 63-62 win came on Dec. 14, 1968 at Kansas State.
Creighton improved to 81-76 all-time in one-point games, and 8-8 under Greg McDermott.
Of Creighton's 14 all-time NCAA Tournament wins, four of them have come by exactly one point (45-44 vs. Wyoming in 1944; 83-82 vs. Florida in 2002; 58-57 vs. Alabama in 2012; 63-62 vs. UC Santa Barbara on Saturday).
Overall, seven of CU's 14 NCAA wins have been by four points or less.
Clutch At The Charity Stripe
Saturday's win vs. UCSB was Creighton's first victory in regulation when trailing in the final minute of regulation since Jan. 18, 2020 vs. Providence.
Before his heroics with 16 seconds left, Christian Bishop had made 45 different trips to the free throw line for two shots (or a 1 and 1), but made both shots on just 11 of those occasions. He swished both shots in crunch time on Saturday.
For the season, Bishop is now 5-for-7 at the free throw line in the final minute of regulation. As a team, Creighton is 46-for-63 (.730) at the foul stripe in the final minute of regulation this season, well above its season average of 64.3 percent that ranks 321st-best nationally.
Twenty Wins, Again
Creighton has 20 wins this season, its sixth consecutive campaign with 20 or more victories.
Only 21 teams have won 20 games or more in each of the previous five seasons: Belmont, Cincinnati, Creighton, Duke, East Tennessee State, Florida State, Gonzaga, Houston, Kansas, Kentucky, Louisville, Michigan State, New Mexico State, Oregon, Saint Mary's, Seton Hall, Vermont, Villanova, Virginia, Wichita State and Wright State.
Of those 21 teams, the only 14 programs to do it without a coaching change are: Creighton, Duke, Florida State, Gonzaga, Houston, Kansas, Kentucky, Michigan State, Oregon, Saint Mary's, Seton Hall, Vermont, Villanova and Virginia.
Earning The Accolades
Several Bluejays have been recognized with individual honors since Creighton arrived in Indianapolis on March 14th.
Denzel Mahoney was named to the NABC District 5 Second Team.
Marcus Zegarowski was named to the NABC District 5 First Team, USBWA All-District VI and Honorable-Mention All-American by the Associated Press.
Zegarowski is just the sixth player in program history to earn AP All-America honors in consecutive seasons, joining Rick Apke, Benoit Benjamin, Kyle Korver, Doug McDermott and Paul Silas.
21 of 23 Seasons With 20 Wins
Creighton has won 20 or more games in 21 of the last 23 seasons (including 2020-21), a feat that puts the Jays among an exclusive group, nationally.
Just two schools have had 20 or more wins each of the last 23 years: Gonzaga and Kansas. Duke has done it 22 times, Creighton and Kentucky 21 times.
Most 20-Win Seasons, Last 23 Years (Includes 2020-21)
Team 20-Win Seasons 2020-21 W-L* Next Game
Gonzaga 23 28-0 3/28
Kansas 23 21-9 Season Over
Duke 22 13-11 Season Over
Creighton 21 22-8 3/28
Kentucky 21 9-16 Season Over
*after games of March 18, 2021
Zegarowski Goes Streaking
Marcus Zegarowski has made a three-pointer in each of his last 22 games, a streak that started on Dec. 17th. That's the 10th-longest streak in program history, as seen below.
Quickly moving up the list are seniors Denzel Mahoney and Mitch Ballock, both of whom have made a trey in 16 straight games, as well.
Streak Name Dates of Streak
33 Ty-Shon Alexander Feb. 27, 2018-March 6, 2019
31 Booker Woodfox Nov. 25, 2008-March 23, 2009
28 Kyle Korver Feb. 4, 2001-Feb. 6, 2002
27 Kyle Korver Feb. 13, 2002-Jan. 20, 2003
25 Rodney Buford Jan. 25, 1997-Jan. 10, 1998
23 Ethan Wragge Nov. 8, 2013-Feb. 9, 2014
23 Mitch Ballock Nov. 12, 2019-Feb. 8, 2020
22 Khyri Thomas Jan. 28-Dec. 5, 2017
22 Marcus Zegarowski Dec. 17, 2020 – Present
21 Ethan Wragge Jan. 3-March 24, 2010
20 Johnny Mathies Dec. 22, 2004-Feb. 28, 2005
20 Marcus Foster Dec. 31, 2017-March 16, 2018
You Can't Spell Marcus Without March
Marcus Zegarowski was named to BIG EAST's All-Tournament Team after averaging 16.0 points,, 4.0 assists and 4.0 rebounds as Creighton reached the final.
He shot 62.5 percent from the floor (20-32) and 61.5 percent from deep (8-13).
Zegarowski is the fourth Bluejay ever named to the BIG EAST's All-Tournament Team, joining Doug McDermott (2014), Austin Chatman (2014) and Marcus Foster (2017).
Postseason Features Last-Second Drama
Twelve of Creighton's last 17 postseason runs (all but 2010, 2014 and 2016, 2017 and 2019) have included a game that was decided in the final seconds, including 2021.
In fact, Creighton's past 17 postseason openers have been decided by an average of 6.35 points and feature five games decided by one point (including a double-OT finish), two by two points, one game by four points, two by six points (including an OT finish), two games by 10 points, three games by 11 points one by 12 points, and one decided by 18 points.
In 2021, Christian Bishop made two go-ahead free throws with 16.0 seconds left and UC Santa Barbara's Amadou Sow missed a point-bank lay-up with two seconds left as Creighton won, 63-62.
In 2013 Cincinnati missed a game-tying three-pointer in the final 20 seconds and Creighton guard Austin Chatman made 3-of-4 free throws down the stretch to hold on to a 67-63 win.
In 2012 Creighton edged Alabama in the second round of the NCAA Tournament, 58-57, as Trevor Releford's game-winning three-pointer at the buzzer came up short.
Creighton's 2010-11 campaign ended in heartbreaking fashion in the CBI title game at Oregon. Creighton had the ball in a tie game with the shot clock off, but committed a backcourt violation on Oregon's "unique" floor. The Ducks' E.J. Singler then banked in a game-winning shot with 2.0 seconds left. A desperation three-pointer by Creighton was off the mark.
In 2009, Creighton rallied from a 14-point deficit and would hang on to beat Bowling Green, 73-71 in the first round of the NIT. The Jays needed a last-second defensive stand, as BGSU's Darryl Clements' game-winning three-pointer at the buzzer was off the mark.
The following game, Creighton led Kentucky by one with 36 seconds left, only to miss two free throws and see UK All-American Jodie Meeks convert a three-point play. CU's Booker Woodfox, the nation's No. 2 three-point shooter, missed an open trey as time expired, and Creighton lost 65-63.
In 2008, Creighton rallied from a 12-point deficit in the final 3:07 to top Rhode Island, 74-73, in the first round of the NIT. Cavel Witter hit the game-winner with 3.2 seconds left to give CU its first lead of the game since 3-0.
In 2007, Creighton had the ball for a final shot in a tie game against Nevada in the first round of the NCAA Tournament. Nate Funk's shot attempt missed, and a tip-in try was also not converted. The Jays would eventually lose 77-71 in overtime.
In second round of the 2006 NIT, Miami (Fla.) guard Guilermo Diaz drained a free throw with 2.6 seconds left to beat Creighton 53-52. A last-second shot attempt by Bluejay senior Johnny Mathies was knocked out of his hands.
In the 2005 NCAA Tourney, Nate Funk had his three-point try with seven seconds left blocked by Tyrone Sally, and Sally raced downcourt for a breakaway dunk with 2.4 seconds left to give West Virginia a 63-61 win. Funk's three-point try from the corner missed at the buzzer.
In 2004, Creighton fell 71-70 to Nebraska in the NIT. The Jays led nearly the entire second half before NU's go-ahead basket with 12 seconds left. Nate Funk's game-winning jumper from 18-feet away was blocked by Husker guard Jake Muhleisen.
In 2003 Creighton lost 79-73 to Central Michigan in the NCAA's. The Jays trailed 50-24 with 16:24 left but a furious rally got them within two points (72-70) with 1:20 left, only to turn it over the next three possessions.
In the 2002 NCAA's, Creighton beat #15 Florida, 83-82, in Chicago. Terrell Taylor hit a game-winning trey with 0.2 seconds left in double-overtime, his final three of 28 points after a scoreless first half.
Postseason Wins In 10 of Last 12 Appearances
Creighton has won at least one game in 10 of its last 12 postseason appearances. The streak began in 2008.
Creighton's Last 12 Postseason Appearances
Year Tourney First Game
2007-08 NIT Beat Rhode Island, 74-73
2008-09 NIT Beat Bowling Green, 73-71
2009-10 CIT Beat South Dakota, 89-78
2010-11 CBI Beat San Jose State, 85-74
2011-12 NCAA Beat Alabama, 58-57
2012-13 NCAA Beat Cincinnati, 67-63
2013-14 NCAA Beat Louisiana, 76-66
2015-16 NIT Beat Alabama, 72-54
2016-17 NCAA Lost to Rhode Island, 84-72
2017-18 NCAA Lost to Kansas State, 69-59
2018-19 NIT Beat Loyola (Chicago), 70-61
2020-21 NCAA Beat UC Santa Barbara, 63-62
Only In 2020-21
Though Creighton's 14 BIG EAST wins were three more than any other team in the BIG EAST, the Bluejays were the second seed in this week's conference tournament since the league decided before the year to go by winning percentage to determine a league champion and seeds.
The BIG EAST isn't alone in this. It's one of eight leagues that saw the top team in winning percentage not be the same team that had the most conference wins.
Wins Leader Not League Champ, Nationally
League Wins Leader Conf Champ
American Houston, 14-3 Wichita St., 11-2
BIG EAST Creighton, 14-6 Villanova, 11-4
Big 10 Illinois, 16-4 Michigan, 14-3
Conf-USA UAB, 13-5 Louisiana Tech, 12-4
MEAC Norfolk St., 8-4 North Carolina A&T, 7-1
Coppin State, 8-4
MWC Utah State, 15-4 San Diego St., 14-3
Pac-12 USC, 15-5 Oregon, 14-4
Summit South Dakota, 11-4 South Dakota St., 9-3
N. Dakota St., 11-4
All-BIG EAST Trio
Creighton's Marcus Zegarowski (First Team), Damien Jefferson (Second Team) and Denzel Mahoney (Honorable Mention) each picked up All-BIG EAST recognition in a vote of league coaches
This year marks the first time that Creighton had three players named All-BIG EAST in the same season.
In addition, Mitch Ballock brought home the league's Sportsmanship Award.
Ballock Reaches 300 Treys
Mitch Ballock owns 307 three-pointers in his Bluejay career, including a season-high eight on Dec. 14 vs. Marquette. That puts him in third place in program history in that category, and ahead of Doug McDermott (274).
His 232 career treys entering the year were second-most in school history after a junior season, trailing only Kyle Korver (242).
Ballock ranked 19th nationally with 93 three-pointers made and 11th in three-point percentage (.435) last season.
Two of Ballock's teammates also have made 200 or more career triples. Marcus Zegarowski owns 212, while Denzel Mahoney owns 213 if you include the 121 he made at Southeast Missouri State.
Most Career 3FG, Creighton History
Rank 3FG Name Years
1. 371 Kyle Korver 1999-03
2. 334 Ethan Wragge 2009-14
3. 307 Mitch Ballock 2017-Pres.
4. 274 Doug McDermott 2010-14
5. 245 Ryan Sears 1997-01
6. 212 Rodney Buford 1995-99
212 Marcus Zegarowski 2018-Pres.
8. 210 Ty-Shon Alexander 2017-20
9. 206 Jahenns Manigat 2010-14
10. 200 Nate Funk 2002-07
The Great Eight
Mitch Ballock made nine three-pointers in Creighton's first five games of the season before erupting on Dec. 14 vs. Marquette. The senior guard from Eudora, Kan., made 8-of-14 three-pointers en route to 26 points.
His eight trifectas were tied for fourth-most in a game in Bluejay history, but three behind his record 11 vs. DePaul on March 9, 2019.
Ballock joined Kyle Korver as the only players in school history with multiple games of eight or more triples.
In addition, Ballock's 14 three-point attempts were also tied for fourth-most in program history and one behind the program record.
Ballock made 182 career three-pointers in BIG EAST games, which ranks fifth all-time.
Ballock's 26 points were the most by a Bluejay in any conference opener since 2012, when Doug McDermott scored 29 points vs. Evansville. That came when CU belonged to the Missouri Valley Conference.
3-Pointers Made, Game, Creighton History
3FG Name, Opponent Date
11 Mitch Ballock vs. DePaul 03/09/19
9 Kyle Korver vs. Evansville 01/15/03
Ethan Wragge at Villanova 01/20/14
8 Tad Ackerman at Drake 01/23/95
Kyle Korver at Xavier 12/31/02
Terrell Taylor vs. Florida 03/15/02
Isaiah Zierden at DePaul 01/17/16
Mitch Ballock vs. Marquette 12/14/20
Most Career 3FG Made, BIG EAST Games Only
Rank 3FG Name, School
1. 245 Markus Howard, Marquette
2. 201 Jeremy Hazell, Seton Hall
3. 189 Colin Falls, Notre Dame
4. 183 Gerry McNamara, Syracuse
5. 182 Mitch Ballock, Creighton
6. 180 Myles Powell, Seton Hall
Three-Ballock, Corner Pocket
Mitch Ballock enters Sunday's game with 307 career three-pointers made, which ranks eighth nationally among active players.
He's the third Bluejay to make 300 or more trifectas, joining Kyle Korver (371) and Ethan Wragge (334) in that elite grouping. Ballock is the first of that trio to drain 300 three-pointers while also dishing 300 or more career assists (currently 338 and counting).
Korver reached 300 treys in his 108th game as a Bluejay, while Wragge achieved that milestone in his 134th career contest. It took Ballock 124 contests.

Inbounds, In Range
Mitch Ballock has frequently displayed his long-range marksmanship. Per research from WhiteAndBlueReview.com writer Matt DeMarinis using Synergy Sports database, Ballock has made 8-of-13 three-pointers this season taken from between 30-40 feet away.
Over the past two seasons, he's 13-of-26 from 30-40 feet away.
On Any Given Day
For the second consecutive season, Creighton beat every other team in the BIG EAST during the regular-season.
Creighton went 2-0 against four programs and 1-1 against six schools this season.
Creighton was the only BIG EAST team with a win over all other 10 teams in the league this year.
Up, Up, And Away
Since Feb. 19, 2019, Creighton owns a 32-11 mark in regular-season BIG EAST games. That's six more wins than anyone else in the league in that time.
Not only that, but Creighton owned the most wins to close the 2018-19 season after Feb. 19th, tied for the most wins in 2019-20, and has the most wins in 2020-21 as well.
Conference Records Since Feb. 19, 2019
Team After 2/19/19 '19-20 '20-21 Total
Creighton 5-0 13-5 14-6 32-11
Villanova 2-3 13-5 11-4 26-12
Seton Hall 2-3 13-5 10-9 25-17
Providence 3-2 12-6 9-10 24-18
UConn 2-4# 10-8# 11-6 23-18
Butler 1-4 10-8 8-12 19-24
Xavier 4-1 8-10 6-7 18-18
Marquette 2-4 8-10 8-11 18-25
Georgetown 4-2 5-13 7-9 16-24
St. John's 1-4 5-13 10-9 16-26
DePaul 2-3 3-15 2-13 7-31
#includes 2018-19 and 2019-20 in the AAC
Fool Me Once…But Eight Times?
Creighton has met or exceeded its preseason BIG EAST prognostication every year since joining the league, as seen below.
This year also marks the fifth straight season that Creighton has finished in first, second or a tie for third place.
Creighton's BIG EAST Preseason Poll History
Year Preseason Actual Preseason All-BIG EAST
2013-14 3rd 2nd Doug McDermott (1st)
2014-15 9th T-9th –
2015-16 9th 6th –
2016-17 3rd T-3rd Maurice Watson Jr. (1st); Marcus Foster (HM)
2017-18 5th T-3rd Marcus Foster (1st); Khyri Thomas (HM)
2018-19 9th T-3rd Martin Krampelj (HM)
2019-20 7th T-1st Ty-Shon Alexander (1st)
2020-21 2nd 2nd Marcus Zegarowski (1st); Mitch Ballock (2nd)
Up Is Down; Down Is Up
Creighton finished in second place in the BIG EAST standings with a 14-6 league record, trailing only Villanova's 11-4 mark. Though CU had three more wins, it has a worse winning percentage (.700) than Villanova (.733).
What's unusual is how Creighton got to that point. The Bluejays went 7-1 against the top five seeds in this year's BIG EAST Tournament, but 7-5 against the bottom six seeds.
Matching that trend, Creighton was 1-0 against top-five seeds during the BIG EAST Tournament, but 1-1 against teams seeded 6-11.
Fourteen Is Fine
Creighton won 14 conference games this season, tied for its most in any of its eight seasons in the BIG EAST (also 2013-14).
This year's squad is just the seventh team in Creighton history with 14 or more league victories. Six have won exactly 14 while the 2002-03 squad led by Kyle Korver finished 15-3 in the Missouri Valley Conference.
Creighton has now won 10 or more league games in 22 of the last 25 seasons.
.500 Or Better in League Play, Again
Creighton went 14-6 in league play, clinching a .500 mark or better in league play for the 26th time in the last 27 seasons.
The only BIG EAST teams to finish .500 or better in league play each of the last five seasons (including 2020-21) are Creighton, Villanova and Seton Hall.
On The Double
Marcus Zegarowski had his second career double-double on Feb. 27th when the junior point guard turned in 15 points and 10 assists against Xavier.
Zegarowski's only previous double-double came on Dec. 1 vs. Nebraska-Omaha, when he had 11 points and a career-best 11 assists.
Zegarowski is one of four Bluejays with a double-dip this season, as Christian Bishop (6), Damien Jefferson (2) and Denzel Mahoney (1) have also done it.
Winning On the Road
Creighton owns a 35-38 record in BIG EAST road games since the league's 2013-14 realignment. Those 35 victories trail only Villanova's 50.
Since the start of the 2018-19 campaign, Creighton's 16 BIG EAST road wins lead the league.
BIG EAST Road Records (through 2020-21)
Team Since 2013-14 Since 2018-19
Butler 28-45 7-21
Connecticut 5-4 5-4
Creighton 35-38 16-12
DePaul 13-57 5-20
Georgetown 23-47 8-17
Marquette 28-45 13-15
Providence 33-40 11-17
Seton Hall 32-41 14-14
St. John's 19-54 8-20
Villanova 50-20 14-11
Xavier 31-36 9-15
Quad Squad
Creighton owned 12-6 record entering the NCAA Tournament against teams that were either Quad 1 (7-3) or Quad 2 (5-3) this season according to the NET.
Creighton was one of 10 clubs nationwide with 12 or more victories against teams in the top two quadrants, joining Alabama (17-5), Illinois (17-6), Ohio State (15-9), Gonzaga (14-0), Michigan (14-4), Purdue (13-8), Iowa (13-8), Oklahoma State (12-6) and Arkansas (12-6).
Creighton's seven Quad 1 wins were tied for 10th-most nationally.
Creighton was 26th in the March 15th edition of the NET at the end of the regular-season.
Road Warriors
Creighton went 7-3 in BIG EAST road games this season, tying a program record for most road wins in a league season.
Creighton, Baylor, Illinois, USC, Oregon and Alabama were the nation's only major conference (Power 5 or BIG EAST) teams with seven or more league road wins this season.
League Road After After After
Year Games 1-6 W-L 7 Road 8 Road 9 Road
2020-21 5-1 6-1 7-1 7-2
2019-20 3-3 4-3 5-3 5-4
2018-19 2-4 2-5 3-5 3-6
2017-18 2-4 3-4 3-5 3-6
2016-17 5-1 5-2 5-3 5-4
2015-16 4-2 4-3 4-4 4-5
2014-15 1-5 1-6 2-6 2-7
2013-14 4-2 5-2 5-3 5-4
2012-13 3-3 3-4 4-4 5-4
2011-12 5-1 5-2 6-2 7-2
2010-11 3-3 3-4 3-5 3-6
2009-10 2-4 2-5 2-6 3-6
2008-09 4-2 5-2 6-2 7-2
2007-08 3-3 3-4 3-5 3-6
2006-07 4-2 5-2 5-3 5-4
2005-06 3-3 4-3 4-4 4-5
2004-05 3-3 3-4 4-4 5-4
2003-04 4-2 4-3 4-4 4-5
2002-03 5-1 5-2 6-2 7-2
2001-02 5-1 6-1 6-2 7-2
2000-01 2-4 3-4 4-4 5-4
1999-00 2-4 3-4 3-5 4-5
1998-99 4-2 4-3 4-4 4-5
1997-98 4-2 5-2 5-3 5-4
1996-97 2-4 3-4 3-5 3-6
High Wire Act
Creighton went 7-3 in conference road games this season. Since a 94-76 win at St. John's on Dec. 17th, five of Creighton's last nine league road tilts have been tied at some point in the last 3:02 of regulation. In one of the games that wasn't, Creighton won by three after Marquette missed a tying three-pointer in the final seconds.
Creighton beat UConn 76-74 in overtime on Dec. 20th, as Damien Jefferson tied the game with 0.2 seconds left in regulation.
Creighton won 67-65 at Providence on Jan. 2nd on Christian Bishop's dunk with 0.8 seconds left.
Creighton lost 70-66 in overtime at Butler on Jan. 16th.
On Jan. 27th at Seton Hall, Mitch Ballock's three-pointer with 37.8 seconds left broke an 81-all tie and helped Creighton to an 85-81 victory.
On Jan. 30th at DePaul, Creighton trailed 60-59 before Denzel Mahoney made two free throws with 3:02 left to start a game-ending 10-2 run.
In Creighton's 10 BIG EAST road games this season, Marcus Zegarowski averaged 15.0 points and 4.1 rebounds per game while shooting 40.1 percent from three-point range.
Denzel Mahoney averaged 11.0 points per game and Damien Jefferson averaged 12.4 points, 6.7 rebounds and 1.8 steals per game.
Mitch Ballock averaged 11.9 points per game and shooting 45.3 percent from downtown.
Give Me 10
The Feb. 24 win vs. DePaul was Creighton's 10th home win of the season. It's the 24th time in the last 25 seasons CU has done that.
The only exception in that time came in 2014-15, when the Jays won nine times at home.
Bishop The Ultimate Chess Piece
Christian Bishop is a tad undersized to play the center position, but his versatility has made him a match-up nightmare for some opponents.
For the year, Bishop is shooting 68.2 percent from the field, far ahead of the next best competitor in the BIG EAST (Nate Watson, 60.2 percent).
In league play only, Bishop's 65.4 percent marksmanship easily outpaced St. John's Isaih Moore's 60.7 percent.
A Nice Problem To Have
Creighton continues to find ways to win when scoring 69 points or less. The Bluejays own six wins this winter when scoring 69 point or less, a figure that exceeds its total number of wins (4) in that situation during the previous four years combined.
This year is the first season since 2012-13 that Creighton has won six games in the same season when scoring 69 points or less. It hasn't happened more than six times in a year since 2010-11 (8 times).
Release, Rotation, Splash, Repeat
Creighton has made at least one three-pointer in 912 straight games. The streak is tied for the nation's 14th-longest active streak.
Creighton's last game without a three-pointer came at Illinois State on Feb. 20, 1993, when the Jays were 0-for-5. Creighton's last win without making a three-point basket came on March 3, 1991 when the Jays went 0-for-2 from three-point range in a 71-66 win over Southern Illinois in the championship game of the MVC Tournament.
Below is a list of the nation's longest active three-point streaks.
Longest Active 3-Point Streaks (3/23)
Rk. Streak School Next
1. 1,129 UNLV Season Over
2. 1,113 Duke Season Over
3. 1,074 Arkansas 3/27
4. 1,061 Western Kentucky 3/25
5. 1,051 East Tennessee State Season Over
6. 1,031 Oakland Season Over
1,031 Pacific Season Over
8. 1,023 Texas Season Over
9. 969 Marshall Season Over
10. 958 Baylor 3/27
958 Princeton Season Canceled
12. 946 Gonzaga 3/28
13. 926 Long Island Season Over
14. 912 Creighton 3/28
15. 911 Mount St. Mary's Season Ends
16. 899 Tennessee State Season Over
Let It Fly
Creighton made 17-of-35 three-pointers on Jan. 27th at Seton Hall. The 17 three-pointers were tied for fifth-most in program history for a single game, and second-most ever in a road contest.
Creighton started the night by making 8-of-9 three-point shots and would also hit 6-of-8 trifectas in the final 5:22.
Creighton's Most 3-Pointers, Game
Rk. 3FG-3FGA Opponent Date
1. 22-37 Coe 12-20-18
2. 21-35 at #4 Villanova 01-20-14
3. 20-30 Chattanooga 02-19-05
4. 19-34 USC Upstate 12-20-17
5. 17-33 #21 Marquette 01-09-19
17-36 Georgetown 03-04-20
17-35 at Seton Hall 01-27-21
8. 16-30 Evansville 01-04-99
16-27 Drake 01-08-13
16-25 Chicago State 12-29-13
16-26 vs. Ole Miss 11-21-16
16-33 Alcorn State 11-12-17
16-36 at Georgetown 01-06-18
16-36 St. John's 01-09-21
No. 19 Bluejays
After starting the year ranked 11th in both the AP and Coaches polls, Creighton ascended into the top 10 for three weeks in the AP edition. CU is currently 19th in the AP poll and 19th in the Coaches poll.
The No. 19 AP ranking is 12 spots behind the best mark in program history, which was done on Jan. 16, 2017, March 9, 2020, March 16, 2020 and Jan. 4, 2021.
This season is the sixth time that Creighton has been ranked in the year-end AP poll, joining 2002-03 (15th), 2011-12 (19th), 2012-13 (22nd), 2013-14 (16th) and 2019-20 (7th).
This year marked the first time that Creighton has been ranked in every AP poll of the same season.
Creighton is one of six teams that have been ranked in all 24 AP polls since Feb. 3, 2020, joining Gonzaga (95), Villanova (40), Baylor (37), Houston (26) and Iowa (26). The 24 straight weeks in the rankings is the longest stretch in program history, six more than the 17-week streak done from Feb. 27, 2012 – Feb. 4, 2013.
After being ranked 30th in the inaugural NET rankings that were released on Jan. 4th, Creighton was 26th in the final update of the regular-season on March 15th.
Firing On All Cylinders
Creighton continues to be highly regarded by KenPom.com, and is currently 19th. That includes the nation's No. 24 offense, and No. 32 defense.
Creighton has not finished with a top-35 defense since 2006-07, and has not finished better than 30th since 2001-02.
Last season was the fourth different time in the last 10 seasons that Creighton has had a top-10 offense per KenPom.
Year Off. Rating Def. Rating Team W-L
2010-11 66 174 23-16
2011-12 5 166 29-6
2012-13 5 66 28-8
2013-14 2 124 27-8
2014-15 59 138 14-19
2015-16 43 76 20-15
2016-17 32 46 25-10
2017-18 25 58 21-12
2018-19 47 83 20-15
2019-20 3 78 24-7
2020-21 24 32 22-8 so far
Double-Double Duo
Creighton had a pair of players record a double-double in the Feb. 13 victory vs. Villanova as Christian Bishop (16 points, 10 rebounds) and Damien Jefferson (10 points, 10 rebounds) each did it.
Bishop (11 points, 10 rebounds) and Jefferson (10 points, 10 rebounds) also accomplished the feat earlier this season in CU's Dec. 17 win at St. john's.
Before Bishop and Jefferson (twice), the last Bluejay duo to record double-doubles in the same contest since Dec. 9, 2017, when both Martin Krampelj and Ronnie Harrell Jr. did it.
Moving On Up
Last year Damien Jefferson scored in double-figures in just 13-of-30 contests, and he finished the season averaging 9.4 points per game.
This year, the senior forward has scored in double-figures in 23-of-30 games and he's upped his average to 12.1 points per contest.
Jefferson pumped in a career-high 26 points on Jan. 20th vs. Providence, six more than his previous best.
Big Wins In The BIG EAST
Creighton never trailed in its 89-53 win over Seton Hall on Jan. 6th. The 36-point win was Creighton's second-largest ever in BIG EAST action.
The 36-point loss tied for Seton Hall's third-largest ever in league play for the charter member of the BIG EAST, and was its largest league setback since falling 99-57 vs. UConn on Feb. 11, 2006.
Creighton's Largest BIG EAST Winning Margins
Margin Score Date
41 at Creighton 100, St. John's 59 02/28/16
36 at Creighton 89, Seton Hall 53 01/06/21
35 Creighton 93, at DePaul 58 02/11/17
29 at Creighton 93, DePaul 64 02/15/20
28 at Creighton 88, Butler 60 01/14/14
28 Creighton 68, at #4 Villanova 68 01/20/14
25 at Creighton 82, DePaul 57 02/27/18
Major Success
Among teams in the leagues considered the "Power Five", plus the BIG EAST, Creighton has enjoyed almost more success than anyone else recently.
Creighton's 46 victories since the start of the 2019-20 season trail only Kansas and Baylor,
Best Records Since 2019-20 (through 3/24)
(Power 5 Conferences + BIG EAST)
Team 2019-20 2020-21 Total
Baylor 26-4 24-2 50-6
Kansas 28-3 21-9 49-12
Creighton 24-7 22-8 46-15
Oregon 24-7 21-6 45-13
USC 22-9 24-7 46-16
Illinois 21-10 24-7 45-17
Florida State 26-5 18-6 44-11
Arkansas 20-12 24-6 44-18
Colorado 21-11 23-9 44-20
Zegarowski Earns National Honor
NCAA.com correspondent Andy Katz named Creighton guard Marcus Zegarowski as his National Player of the Week on Feb. 15th.
The junior averaged 17.0 points, 4.5 rebounds and 4.5 assists as Creighton picked up double-digit wins vs. Georgetown and No. 5 Villanova.
Zegarowski opened his week with nine points, six rebounds, and four assists as Creighton defeated Georgetown on the road, 63-48. He also had two of Creighton's school-record 19 steals in the triumph.
Zegarowski finished his week with a season-high 25 points in Creighton's 86-70 victory vs. No. 5 Villanova and added five assists and three rebounds. He made 10-of-18 field goal attempts in the victory, and his 17 points in the first half matched the most by a Bluejay all season before intermission.
Big Deficits, No Big Deal
Creighton owns 23 victories since the start of the 2010-11 season after trailing by double-figures at some point, including three this season. Twelve of those 23 comebacks have come away from home.
Creighton's comeback from 16 points down at Seton Hall on Jan. 27th was its largest since trailing by 18 vs. No. 18 Oklahoma on Nov. 19, 2014.
In that Seton Hall game Creighton trailed 68-52 with 10:40 to play before rallying to win thanks to a 33-13 run. It was the first time that Creighton overcame a 10-point halftime deficit to win since trailing 35-24 vs. No. 18 Oklahoma on Nov. 19, 2014, and the first road win after trailing by 10 or more points at halftime since overcoming a 32-21 margin at half in a 65-59 win at Missouri State on Feb. 24, 2009.
If you're curious, CU's largest comeback win since 2000 came on Jan. 28, 2006, when the Jays trailed 25-6 early before rallying to beat Wichita State.
CU's Double-Digit Comebacks Since 2010-11
Deficit Opponent Date
18 #18 Oklahoma 11/19/14
17 at San Diego State 11/30/11
16 at Evansville 02/16/13
16 at Seton Hall 01/27/21
14 Evansville 02/21/12
13 at Saint Joseph's 11/16/13
13 Xavier 01/12/14
13 #22 Xavier 12/23/20
12 Saint Joseph's 12/11/10
12 at DePaul 01/17/16
12 East Tennessee State 11/11/18
11 at Wichita State 12/31/11
11 Northern Iowa 01/10/12
11 vs. Alabama 03/16/12
11 vs. Ole Miss 11/21/16
11 vs. Connecticut 03/12/21
10 UAB 11/14/12
10 vs. Drake 03/02/12
10 at Nebraska 12/07/14
10 South Dakota 12/09/14
10 St. John's 01/03/18
10 at DePaul 02/07/18
10 Bemidji State 02/13/18
Ballock Nears 1,300; Zegarowski Not Far Behind
Mitch Ballock owns 1,299 career points after surpassing the 1,000 point mark on Nov. 29 vs. North Dakota State in CU's season-opener, which was also his 100th career game.
Ballock entered last season's BIG EAST Tournament with 996 points and scored nine points in the first half vs. St. John's on March 12th, but those points were erased when the game was abandoned at halftime.
Marcus Zegarowski became the 44th Bluejay in school history to surpass 1,000 career points on Jan. 20 vs. Providence when he scored 17 points. Zegarowski needed 75 games to reach the milestone. He owns 1,274 career points.
Games To 1,000 Points, Last 19 Bluejays
Name CU Games to 1,000 pts. Date
Marcus Zegarowski 75 01/20/21
Mitch Ballock 100 11/29/20
Ty-Shon Alexander 85 01/15/20
Khyri Thomas 94 02/10/18
Marcus Foster 54 01/17/18
Austin Chatman 138 03/11/15
Ethan Wragge 132 01/18/14
Gregory Echenique 101 03/24/13
Doug McDermott 57 01/15/12
Antoine Young 115 12/10/11
Kenny Lawson Jr. 108 11/21/10
P'Allen Stinnett 86 01/16/10
Dane Watts 115 01/22/08
Anthony Tolliver 124 03/16/07
Johnny Mathies 91 03/03/06
Nate Funk 92 02/28/05
Kyle Korver 81 01/30/02
Ben Walker 105 01/06/01
Ryan Sears 97 12/01/00
Rodney Buford 59 03/01/97
Most Career Points, Creighton History
Rank Pts. Name Years
1. 3,150 Doug McDermott 2010-14
2. 2,116 Rodney Buford 1995-99
3. 2,110 Bob Harstad 1987-91
4. 1,983 Chad Gallagher 1987-91
5. 1,876 Bob Portman 1966-69
6. 1,801 Kyle Korver 1999-03
7. 1,754 Nate Funk 2002-07
8. 1,682 Rick Apke 1974-78
9. 1,661 Paul Silas 1961-64
10. 1,654 Vernon Moore 1981-85
11. 1,575 Benoit Benjamin 1982-85
12. 1,526 John C. Johnson 1975-79
13. 1,500 Kevin McKenna 1977-81
14. 1,437 Eddie Cole 1951-55
15. 1,369 Gene Harmon 1971-74
16. 1,361 Duan Cole 1987-92
17. 1,342 Antoine Young 2008-12
18. 1,313 Kenny Lawson Jr. 2006-11
19. 1,309 Ryan Sears 1997-01
20. 1,303 Elton Tuttle 1951-54
21. 1,299 Mitch Ballock 2017-Pres.
22. 1,292 Marcus Foster 2016-18
23. 1,274 Marcus Zegarowski 2018-Pres.
24. 1,272 Bob Gibson 1954-57
25. 1,267 Wally Anderzunas 1965-67, 1968-69
Are You Experienced?
Year after year, one common theme to success in college basketball is to have veteran players. This year's Creighton team is full of experienced players.
CU's starting five features two juniors and three seniors who have combined for 20 years of college experience. They've combined for 4,706 career points at Creighton, and 5,950 career points if you add in Mahoney and Jefferson's points at their previous stops.
Off the bench, Alex O'Connell and Jacob Epperson are in their fourth college campaign, Antwann Jones in his third year and Shereef Mitchell in his second season. Of the regular Bluejay rotation, only Ryan Kalkbrenner is a freshman.
On March 28th, Creighton's potential starting five (Mitch Ballock, Christian Bishop, Damien Jefferson, Denzel Mahoney and Marcus Zegarowski) will be a collective 41,176 days old. By comparison, the starting line-up used by the Chicago Bulls in its first four games this season (Wendell Carter Jr., Zach Lavine, Lauri Markkanen, Coby White and Patrick Williams) will be a combined 41,227 days old on March 28th.
High-Powered Offense
Creighton has pumped in 93 or more points in six games this season, one of 10 teams in the country (with Iowa, Gonzaga, Baylor, The Citadel, Eastern Kentucky, Sam Houston State, Southern Utah, Oral Roberts and McNeese State) who can say that. Last year's BIG EAST champion squad only cracked the 93-point barrier three times all season.
Creighton is 48-3 in since 2010-11 when scoring 93 points or more. The nation's only teams to score 93+ more than 51 times since 2010-11 are Gonzaga (72), North Carolina (69) and Belmont (52).
By comparison, McDermott's teams scored 93+ points just once in his four seasons at Iowa State (96 on 11/22/09 vs. Mississippi Valley State), and also just once in five years at Northern Iowa (99 on 12/1/04 vs. Iowa State).
They Scored How Many?
Creighton put up 56 points in the first half on Jan. 9 vs. St. John's, its highest output before intermission in a league game since joining the BIG EAST.
After a total of eight halves of 52 points or more in its first seven years in the league, Creighton scored 52 points or more in three different halves this BIG EAST season.
Creighton's Highest Scoring BIG EAST Halves
Points Opponent (Half) Date
56 Xavier (2nd) 01/12/14
56 St. John's (1st) 01/09/21
54 at #4 Villanova (1st) 01/20/14
54 Marquette (2nd) 01/21/17
54 at DePaul (2nd) 02/11/17
53 Butler (1st) 01/14/14
53 St. John's (1st) 02/28/16
53 #23 Seton Hall (1st) 12/28/17
53 Marquette (1st) 02/17/18
53 at St. John's (2nd) 12/17/20
52 Seton Hall (2nd) 01/09/21
51 #6 Villanova (1st) 02/16/14
51 DePaul (2nd) 02/15/20
50 #6 Villanova (1st) 02/16/14
50 Seton Hall (1st) 12/28/16
50 at Georgetown (2nd) 01/21/19
50 DePaul (2nd) 03/09/19
Numbers Never Lie (Unless they Do)
Need some other random figures to watch?
Creighton is 18-1 all-time when Marcus Zegarowski has 19 or more points, 8-1 when he has eight or more assists and 31-6 when he makes three or more three-pointers.
Creighton is 15-2 all-time when Mitch Ballock scores 17 or more points, 11-0 when he has six or more assists and 12-0 when he makes three or more free throws.
Creighton is 21-6 all-time when Christian Bishop has seven or more rebounds.
Finally, Creighton is also 21-3 when Shereef Mitchell grabs two or more rebounds, and also 20-4 when he dishes multiple assists.
Balance Is Big
All five Creighton starters are averaging 10.1 points or more this season, and the Bluejays have had at least five men score in double-digits in seven contests overall.
Creighton has won 20 games in a row when five or more players score 10 or more points.
Nine different players have scored 10 or more points in a game this season, a list that doesn't include Jacob Epperson. Epperson's done it four times as a Bluejay in 2017-18 or 2018-19.
In the last 5:01 of play at UConn, Creighton had 12 points, with each starter scoring either two or three points.
In league play, all five Bluejay starters averaged 10.6 points per game or more.
CHI Health Center Omaha Success
Creighton has played 308 regular and postseason contests at CHI Health Center Omaha all-time in the 18-year-old facility.
The Bluejays own a 254-54 (.825) record all-time at the facility, and have never lost there on a Friday (21-0).
Creighton's Nov. 25, 2017 win over SIU Edwardsville was the program's 200th at the facility, coming in its 242nd home game. CU's 100th win came on Nov. 17, 2010, a 63-58 win over Louisiana.
Creighton has outscored its opponents 24,184-20,244 in games at CHI Health Center Omaha, an average margin of 12.79 points per game. Creighton has not trailed 85 different times.
Creighton is also 29-33 all-time in the 62 games at the arena in which it's fallen behind by double-figures at any point, 7-11 when down by 10+ points at halftime in the facility, and 35-27 when trailing at halftime at CHI Health Center Omaha.
Creighton is 157-36 (.813) at CHI Health Center Omaha since 2010-11 and hasn't trailed in 60 of those games. In that same span, CU owns an 87-6 home record vs. non-conference teams.
Factor in a 17-0 home mark at the Omaha Civic Auditorium in 2002-03 and two wins at the Civic in the 2010 CIT, and the Bluejays are 273-54 (.835) at home since the start of the 2002-03 campaign.

Big Ryan's Big Night
Freshman center Ryan Kalkbrenner had a season-high 15 points in just 16 minutes of work on Dec. 17 at St. John's, including four baskets in a three-minute span during the decisive 22-4 second half run.
For the season, Kalkbrenner has averaged 6.0 points, 3.5 rebounds and 1.3 blocked shots while playing just 13.5 minutes per game. Kalkbrenner ranks sixth nationally among freshmen with 38 blocked shots, and first in the BIG EAST among classmates.
Creighton is 14-3 when he has a blocked shot (6-5 when he doesn't), 20-5 when he scores a field goal (0-3 when he doesn't) and 7-0 when he scores in double-figures (13-8 when he doesn't).
Kalkbrenner became CU's first true freshman since Benoit Benjamin (1982-83) to have a blocked shot in each of CU's first three games of the season.
Dame Time
Damien Jefferson came two assists shy of producing Creighton's first traditional triple-double when he posted 10 points, 10 rebounds and eight assists on Thursday at St. John's.
His performance made him the only Creighton player in the last 34 seasons with at least 10 points, 10 rebounds and eight or more assists in the same game.
Creighton has had only three triple-doubles in program history, but all three were of the points/rebounds/blocks variety by Benoit Benjamin.
Jefferson is just the second Bluejay player with a game of at least eight points, rebounds and assists in the last 11 seasons. Khyri Thomas had 16 points, eight rebounds and eight assists vs. DePaul on Feb. 27, 2018.
Here's a list of Creighton players with at least 7+ points, 7+ rebounds and 7+ assists in the same game since 1987-88.
7+ Point, 7+ Rebound, 7+ Assist Games, Since 1987-88
Pts. Reb. Ast. Name Date
16 9 7 Mike Amos 1/30/1993
24 11 7 Rodney Buford 11/18/1998
25 8 8 Ryan Sears 1/8/2000
9 7 10 Grant Gibbs 12/19/2011
12 10 7 Grant Gibbs 1/13/2012
12 7 9 Austin Chatman 11/11/2013
9 7 7 Austin Chatman 1/25/2014
7 9 7 Khyri Thomas 12/9/2015
16 8 7 Maurice Watson Jr. 1/26/2016
14 12 7 Khyri Thomas 2/28/2017
16 8 8 Khyri Thomas 2/27/2018
10 10 8 Damien Jefferson 12/17/2020
3's Are Falling
Creighton is tied for seventh in the country with seven different games of 13 three-pointers this year. Among power conference teams, no one has done it more.
Four players in the BIG EAST made more than 60 three-pointers this season, and three of them are Bluejays. Marcus Zegarowski leads the way with 77, two more than Mitch Ballock's 75. Georgetown's Jahvon Blair is thrid with 66 while CU's Denzel Mahoney is fourth with 63.
O'Connell Makes Creighton Debut
A vote by the NCAA Division I Council on Dec. 16 made Alex O'Connell immediately eligible. He made his debut one day later at St. John's with six points, two rebounds a steal, and an assist in 12 minutes of action.
A senior guard from Roswell, Ga., O'Connell had not played in Creighton's first six games this season while sitting out after an off-season transfer from Duke University. He had been awaiting a ruling on a waiver that Creighton had filed on his behalf with the NCAA.
While at Duke, O'Connell appeared in 101 games, including 14 starts. He contributed 431 points and 182 rebounds for the Blue Devils with single-game highs of 20 points, seven rebounds and four steals.
Though a senior, O'Connell will also be eligible to return to Creighton for the 2021-22 season as a result of a previous NCAA decision that indicated winter sport student-athletes who compete during 2020-21 in Division I will receive both an additional season of competition and an additional year in which to complete it.
Creighton is 18-6 since O'Connell became eligible.
Preseason Acclaim
Junior guard Marcus Zegarowski was named Preseason BIG EAST Player of the Year on Oct. 28th. In addition, senior guard Mitch Ballock was also voted as a Preseason Second Team All-BIG EAST performer in the annual survey of league coaches.
The Bluejays, along with Kansas, are one of six schools with a Watch List candidate for both the Bob Cousy and Jerry West Awards, joining Baylor (MaCio Teague & Jared Butler), Florida State (MJ Walker & Scottie Barnes), Gonzaga (Joel Ayayi & Jalen Suggs), Kansas (Ochai Agbaji & Marcus Garrett) and Villanova (Justin Moore & Collin Gillespie).
Zegarowski is Creighton's second player ever named Preseason BIG EAST Player of the Year, joining Doug McDermott (2013-14). McDermott would go on to win BIG EAST Player of the Year honors, as well as 14 National Player of the Year accolades, at season's end.
In addition, both men have been recognized among the best in the nation at their position. Zegarowski is one of 20 players on the Preseason Watch List for the Bob Cousy Point Guard of the Year Award, and Ballock one of 20 players on the Preseason Watch List for the Jerry West Shooting Guard of the Year Award.
Home Run
Since the start of the 2010-11 season, Creighton is averaging 81.30 points per home game (15,690 points in 193 home games), a figure that climbs to 85.14 points in non-conference home games (7,918 points in 93 home games).
Creighton is 122-6 all-time at CHI Health Center Omaha when scoring 80 or points.
Jays Mourn Loss Of Two Greats
Two prominent members of the Creighton Basketball family passed away in the off-season, as Eddie Sutton died on May 23rd and Bob Gibson lost his battle with pancreatic cancer a few months later on October 2nd. Both men were 84.
Sutton went 82-50 as Creighton's head coach and athletic director between 1969-74. His 806-329 overall mark in 37 years of coaching ranks 11th on the all-time Division I wins list. In April he was announced as part of the Class of 2020 that will be enshrined into the Naismith Memorial Basketball Hall of Fame — part of a group that also contains Tim Duncan, Kevin Garnett and Kobe Bryant. However, COVID-19 has pushed that induction ceremony back to 2021.
Gibson starred in both baseball and basketball with the Bluejays from 1954-57, finishing his college career third with 1,272 career points (he's currently 24th). He remains in the top-five in CU history in free throws made (418), free throw attempts (575) and scoring average (20.19 ppg.), and his No. 45 basketball jersey is retired. He would play a year with the Harlem Globetrotters before joining the St. Louis Cardinals organization full-time. Gibson is a member of the Hall of Fame's for Creighton Athletics (1968 induction), Missouri Valley Conference (2005) and St. Louis Cardinals (2014), and was honored with a spot on Major League Baseball's All-Century Team in 1999. Gibson was named the best athlete in state history by the Omaha World-Herald in both 2005 and 2015, one spot ahead of Gale Sayers. Tragically, Sayers died nine days before Gibson.
Preseason BIG EAST Poll
Creighton was picked second in the preseason BIG EAST Conference poll that was selected via a vote of league coaches.
Villanova earned 9-of-11 first place votes to top the poll with 99 points, just ahead of Creighton's two first place votes and 91 overall points. Third in the poll was Providence (79), who was just ahead of UConn (69), Seton Hall (67) and Marquette (50).
Rounding out the bottom half of the poll were Xavier (47) in seventh place, Butler (37), St. John's (33), DePaul (20) and Georgetown (13).
Seton Hall edged Villanova by one point to be named league favorites for the first time since 1992-93, as both the Pirates and Wildcats garnered five first place votes.
Xavier was third, with Marquette and Providence tying for fourth place. Georgetown was tabbed sixth, just ahead of Creighton, while Butler, St. John's and DePaul round out the poll.
Creighton's Marcus Zegarowski was tabbed Preseason BIG EAST Player of the Year, and was joined on the Preseason All-BIG EAST team by Charlie Moore (DePaul), David Duke (Providence), Sandro Mamukelashvili (Seton Hall), Collin Gillespie (Villanova) and Jeremiah Robinson-Earl (Villanova).
Creighton has met or exceeded its preseason BIG EAST prognostication every year since joining the league, as seen below:
Creighton's BIG EAST Preseason Poll History
Year Preseason Actual Preseason All-BIG EAST
2013-14 3rd 2nd Doug McDermott (1st)
2014-15 9th T-9th –
2015-16 9th 6th –
2016-17 3rd T-3rd Maurice Watson Jr. (1st); Marcus Foster (HM)
2017-18 5th T-3rd Marcus Foster (1st); Khyri Thomas (HM)
2018-19 9th T-3rd Martin Krampelj (HM)
2019-20 7th T-1st Ty-Shon Alexander (1st)
2020-21 2nd 2nd Marcus Zegarowski (1st); Mitch Ballock (2nd)
#ProJays
Creighton has three players in the NBA this season, Doug McDermott (Indiana Pacers), Ty-Shon Alexander (Phoenix Suns) and Justin Patton (Houston Rockets).
Including 2020-21, Creighton has now had an NBA player in 37 of the last 38 years.
McDermott is in his seventh season in the NBA, and third with the Indiana Pacers. He averaged a career-high 10.3 points per game last season and is the only player in the NBA to rank in the top-20 in three-point percentage each of the previous three seasons. This year he's averaging 13.6 points and 3.9 rebounds per game.
Alexander bypassed his senior season to turn pro. After going undrafted, he signed a two-way contract with the Phoenix Suns. He made his NBA debut on December 27th.
Patton was in the G-League with the Westchester Knicks but recently signed a 2-way contract and was called up by the Houston Rockets. He made his first career NBA start on Feb. 28th and scored a then-career-high 10 points. He's averaging 6.0 points and 4.1 rebounds per game.
In addition, three other Bluejays played in the NBA last season but are currently in the G-League or unsigned…Kyle Korver, Anthony Tolliver and Khyri Thomas.
McDermott Ranks Second On CU Wins List
Greg McDermott currently has 252 victories at Creighton, good for second place on CU's all-time wins list.
McDermott's .671 winning percentage is Creighton's best since Arthur A. Schabinger's .714 win rate more 80 years ago.
Below is a list of the most victorious Creighton coaches in program history.
Most Coaching Wins, Creighton History
Rk. W-L Name Years
1. 327-176 Dana Altman 1994-2010
2. 252-124 Greg McDermott 2010-Pres.
3. 165-66 Arthur A. Schabinger 1922-1935
4. 138-118 John J. "Red" McManus 1959-1969
5. 130-64 Tom Apke 1974-1981
Triple Trouble
During Creighton's current streak of 912 straight games with a three-pointer, the Jays have drained 7,216 trifectas, an average of 7.91 treys per game.
That's not surprising since during the streak, Creighton has made exactly 7 three-pointers 137 times, more than any figure.
Only four times in the streak has Creighton made just one three-pointer, but on 260 occasions the Bluejays have made 10 or more trifectas, including three games of 20 or more.
Creighton has also made at least one three-pointer before halftime in 283 consecutive contests (since 0-7 at Drake on 1/23/13).
Since the start of the 2019-20 season, the Bluejays are 36-6 when making eight or more three-pointers, compared to an 8-8 mark when making seven treys or fewer.
Team 3FG Made During Creighton's 3-Point Streak
1: 4 times 2: 15 times 3: 31 times
4: 71 times 5: 96 times 6: 95 times
7: 137 times 8: 115 times 9: 88 times
10: 76 times 11: 52 times 12: 49 times
13: 44 times 14: 18 times 15: 7 times
16: 7 times 17: 3 times 19: 1 time
20: 1 time 21: 1 time 22: 1 time
Among The Nation's Best
Below is where Creighton ranks nationally since the start of the 2010-11 season, per Basketball-Reference.com.
2010-11 through March 23, 2021
Category CU Stat CU Rank
3FG Percentage .384 2nd
3FG Made 3,384 2nd
FG Percentage .480 3rd
Assists 6,104 4th
FG Made 10,316 8th
Wins 253 27th
Winning Percentage .6761 32nd
Getting Votes A Good Sign
Creighton was ranked 11th in the Associated Press preseason poll.
It's the sixth time that Creighton has picked up votes in the preseason poll since 2010-11. Five times when that happened, the Bluejays would finish top three in the league, reach the finals of the conference tournament, and play in the NCAA Tournament. Last year's team shared the BIG EAST title before the Conference and NCAA Tournaments were canceled.
Preseason Poll Votes Since 2010-11
Year Preseason Rank League Finish NCAA's?
2011-12 34th 2nd, MVC Yes
2012-13 16th 1st, MVC Yes
2013-14 27th 2nd, BIG EAST Yes
2016-17 22nd T-3rd, BIG EAST Yes
2019-20 40th T-1st; BIG EAST No Tourney
2020-21 11th 2nd, BIG EAST Yes
What Does #11 Mean?
Creighton was ranked 11th in the preseason Associated Press poll. Below is a listing of how teams ranked 11th in the preseason have done since 1999-2000.
Year School Year-End Rank* NCAA's (Wins)
2020-21: Creighton 19 Yes (2 so far)
2019-20: Virginia 16 Tourney Canceled
2018-19: Kansas State 15 Yes (0)
2017-18: West Virginia 14 Yes (2)
2016-17: Indiana NR No (0)
2015-16: Gonzaga 21 Yes (2)
2014-15: Wichita State 14 Yes (2)
2013-14: Ohio State 22 Yes (0)
2012-13: North Carolina NR Yes (1)
2011-12: Memphis NR Yes (0)
2010-11: Kentucky 11 Yes (4)
2009-10: Butler 11 Yes (5)
2008-09: Purdue 17 Yes (2)
2007-08: Marquette 25 Yes (1)
2006-07: Alabama NR No (0)
2005-06: Boston College 7 Yes (2)
2004-05: Duke 3 Yes (2)
2003-04: Kentucky 2 Yes (1)
2002-03: Oregon NR Yes (0)
2001-02: Virginia NR No (0)
2000-01: Florida 8 Yes (1)
1999-00: Kansas NR Yes (1)
*based on final poll before NCAA Tournament
Torn ACL's End Two Seasons Early
Creighton will be without Rati Andronikashvili and Modestas Kancleris during the 2020-21 season after both men tore the anterior cruciate ligaments in their left knee three days apart during practices in early November.
    Andronikashvili was injured on Nov. 1, with Kancleris three days last on Nov. 4. The two men, who are roommates, hail from the countries of Georgia and Lithuania, respectively.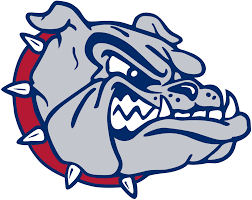 COURTESY CREIGHTON ATHLETIC COMMUNICATIONS