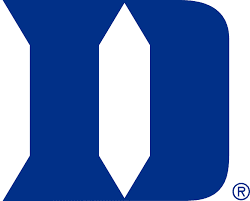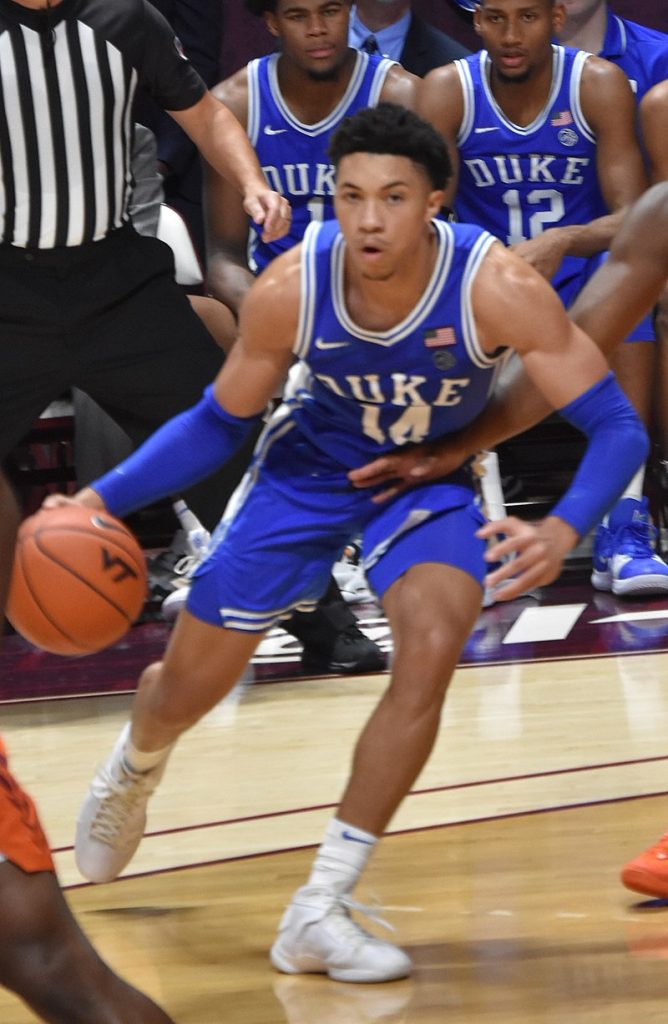 3/27/2021
DURHAM – Duke men's basketball senior guard Jordan Goldwire will enter his name into the transfer portal, indicating his intent to use the additional year of eligibility afforded student-athletes due to the COVID-19 pandemic as a graduate transfer.
"I want to thank Coach K, the coaching staff and administration for helping me grow, mature and become a better player these last four years and giving me an opportunity to play for one of the greatest programs," said Goldwire. "In talking with my family and the coaching staff, I have made the decision to enter my name in the portal as a grad transfer and take advantage of my fifth year. My time at Duke has been one of the best experiences of my life, and I want to thank the Duke family, fans, Cameron Crazies and my teammates for making it so special."
After averaging just 7.5 minutes per game over his first two seasons, Goldwire emerged as one of the top defensive guards in the ACC in his junior and senior campaigns. In 2019-20, he recorded 47 steals, ranking seventh in steals per game in conference play (1.55) and ninth in the league in overall steals average (1.52). The Norcross, Ga., native also dished out 70 assists as a junior (2.3 per game), the second-most on the team.
"Duke fans owe Jordan a tremendous amount of respect for being such a first-class player, leader and teammate during his four years in our program," said head coach Mike Krzyzewski. "Jordan always embraced his role, and his improvement over the course of his career is a testament to his mentality and competitive spirit. He was outstanding to coach and we wish him all of the best. It was an honor to have Jordan and his family as a part of Duke Basketball and we will miss them."
This past season as a senior, Goldwire earned a spot on the ACC All-Defensive Team by leading the ACC in assist/turnover ratio (+2.82), ranking second in steals (2.25) and seventh in assists (4.0). His 2.25 steals per game rank ninth best in a single season at Duke, while his +2.82 assist/turnover ratio ranks seventh on Duke's single-season list. Further proving himself as a tenacious on-ball defender, he had 19 multi-steal games – the second-most in the nation – and was 15th nationally in steal percentage, according to KenPom. Goldwire's 98 steals over his last two seasons ranked second in the ACC in that span.

#GoDuke
FROM WIKIPEDIA COMMONS
High school career[edit]
Goldwire played in high school for Norcross High School in Norcross, Georgia. Goldwire played on a talent high school team consisting of Rayshaun Hammonds(Georgia), Lance Thomas(Louisville/Memphis), JoJo Toppin(Georgia/Georgia State), Kyle Sturdivant(USC/Georgia Tech) and B.J. Boston(Kentucky). Norcross was 26-4 his junior year and 26-6 his senior year losing in the State Championship Game in front a crowd of over 10,000 people at McCamish Pavilion, the arena of Georgia Tech. Goldwire as a senior averaged 12.8 PPG, 8.3 APG, 2.1 SPG and was All Region, All Gwinnett County and All State.
Recruiting
By the end of his high school career, he was a consensus three-star recruit.
On May 1, 2017, he committed to play college basketball for Duke.
COURTESY DUKE ATHLETIC COMMUNICATIONS & WIKIPEDIA COMMONS