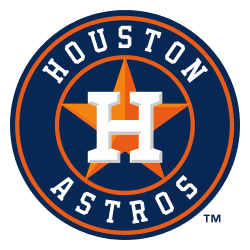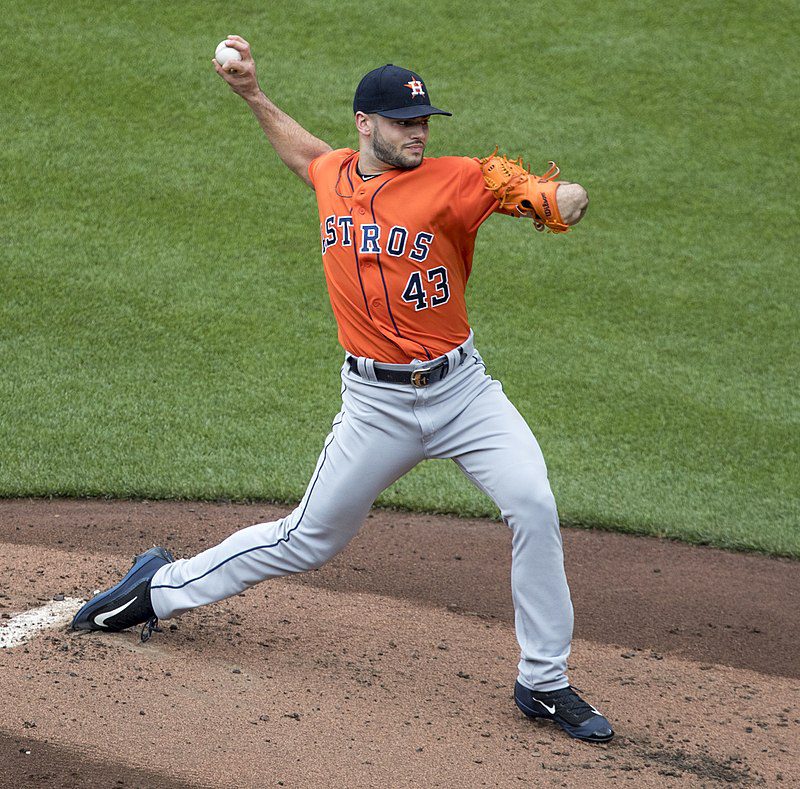 March 26th, 2021
All-Star righthander agrees to five-year deal
HOUSTON, TX – The Astros have agreed to terms on a five-year contract extension with RHP Lance McCullers Jr., General Manager James Click announced today. The contract begins in 2022 and runs through 2026. Financial terms of the deal were not disclosed.
"Lance has been not only a key member of the Houston Astros on the field since he first appeared in 2015, but also an outstanding member of the Houston community off the field, continuing to help and give back to those in need," said Click. "We're thrilled to see him in an Astros uniform for years to come and look forward to his successes on and off the field."
McCullers Jr., 27, has been an integral part of the Astros success since making his Major League debut in 2015, both in the regular season and postseason. In 94 career appearances (91 starts), he is 32-25 with a 3.70 ERA and 565 strikeouts in 508.2 innings of work.
In 14 career postseason appearances (seven starts) McCullers Jr. has posted a 3.28 ERA with 53 strikeouts in 45.2 innings pitched with a 1.07 WHIP and a .207 opponents batting average. He holds the distinction of being both the closer and starter in the Astros two Game 7 victories in the 2017 postseason. McCullers Jr. hurled the final 4.0 innings (1 H, 0 R, 6 SO)to earn the save in the Game 7 ALCS win vs. the Yankees, and was the starting pitcher in the Astros Game 7 World Series win at Dodger Stadium. In his first career postseason start in Game 4 of the 2015 ALDS vs. KC, the then 22-year-old rookie allowed two runs on just two hits with seven strikeouts in 6.1 strong innings of work. Most recently, in his two starts in the 2020 ALCS vs. Tampa Bay, McCullers Jr. posted a 3.38 ERA with 18 strikeouts in just 10.2 innings pitched with an 0.84 WHIP.
In 2017, at just 23 years old, McCullers Jr. became the second-youngest pitcher in club history to make an All-Star team, behind RHP Larry Dierker, who was 22 when he was named to the 1969 All-Star Team. Also in 2017, McCullers Jr. earned AL Pitcher of the Month honors for May after posting a 4-0 record with a league-best 0.99 ERA in six starts.
In his three 'A' game Spring Training starts in 2021, he is 2-0 with a 2.57 ERA with 11 strikeouts in 7.0 innings of work. In the abbreviated, 60-game 2020 season, McCullers Jr. was 3-3 in 11 starts with a 3.93 ERA and 56 strikeouts in 55.2 innings pitched.
CHARITABLE EFFORTS
During his time in Houston, McCullers Jr. has become a fan favorite, both for his efforts on the field and off of it. He and his wife, Kara, share a passion for pet rescue and animal advocacy. Together, they established the Lance McCullers Jr. Foundation (lancemccullersfoundation.org), a non-profit organization that invests, bring awareness and creates programs aimed at helping stray and homeless animals across the country. Locally, the organizations that they support include the Houston SPCA, Houston Humane Society and Houston Pets Alive!
In 2020, Lance and Kara also played an active role feeding healthcare workers via local restaurants during the COVID-19 pandemic through Project FRONTLINE.
COURTESY HOUSTON ASTROS & MLBpressbox.com