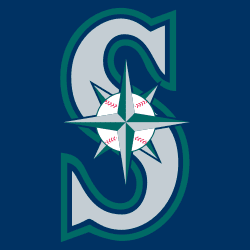 March 26th, 2021
The restricted capacity tickets for the first 11 games on the Seattle Mariners schedule are selling fast with four games sold out and three more down to very limited inventory. T-Mobile Park's capacity is limited to 9,000 per game at least for the first two homestands.
Sold Out
April 1-3 vs. San Francisco Giants
Monday, April 19 vs. Los Angeles Dodgers
Limited Inventory
April 17 & 18 vs. Houston Astros
April 20 vs. Los Angeles Dodgers
Remaining Inventory
April 5-7 vs. Chicago White Sox
April 16 vs. Houston Astros
Tickets are available online only at Mariners.com/Tickets. Starting tomorrow, digital tickets can be purchased at Seattle Mariners Team Stores in downtown Seattle at 4th and Stewart, Alderwood Mall and Southcenter Mall.
Tickets are available in small, socially distanced pods of 1-6 fans who are members of the same household.
Tickets for future games will be made available as local regulations about capacity for outdoor venues evolve.
COURTESY SEATTLE MARINERS & MLBpressbox.com