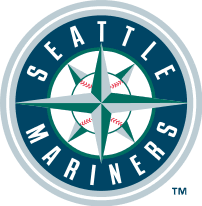 "Celebrating our Community's Return" Presented by T-Mobile
The Seattle Mariners open the 2021 season on Thursday, April 1, against the San Francisco Giants at T-Mobile Park, presented by T-Mobile. The theme of the Opening Night festivities is Celebrating our Community's Return, featuring tributes to health care heroes who have been on the front lines of the COVID-19 pandemic for more than a year.
The National Anthem will be performed by Dr. Jonathan Awori, Chief Pediatric Resident at Seattle Children's.
A group of 44 doctors and nurses from Virginia Mason Franciscan Health and Sea Mar Community Health Centers will appear on video.
Three health care professionals who have been instrumental in the Mariners ability to safely welcome fans back to the ballpark will be introduced:
Patty Hayes, Director of Public Health – Seattle & King County, noted for her leadership during the pandemic response and for providing key input on the Mariners reopening plan**;**
Vin Gupta, MD, Affiliate Assistant Professor of Health Metrics Sciences at the Institute for Health Metrics and Evaluation (IHME) at the University of Washington;
Karen Dykes, ARNP, clinical infectious disease specialist at Virginia Mason Franciscan Health. Dykes will throw out the ceremonial first pitch.
Gupta and Dykes served as medical advisors to the Mariners and were actively involved in development of Mariners health and safety protocols.
Gates Open at 5:10pm
All gates to T-Mobile Park will open at 5:10pm. Fans are encouraged to arrive early. All fans will receive 2021 magnet schedules postgame, courtesy of Virginia Mason Franciscan Health.
Mariners batting practice will be streamed live on the On Deck Show from 3:45-4:15pm on the Mariners YouTube channel and on Mariners.com.
The pregame program begins at 6:30pm and will be carried live on ROOT SPORTS.
Ceremonial Run Around the Bases
During the pregame ceremony, the traditional ceremonial first run around the bases by a Make-A-Wish® child will feature nine-year old Evan Manfredo of Mercer Island, who is approaching the five year anniversary of his leukemia diagnosis. Evan is a super sports fan who plays baseball, basketball, flag football, soccer and lacrosse. His favorite Mariners player is first baseman Evan White. Due to MLB restrictions, Evan's run-around-the-bases will be presented on video.
This is the 35th Anniversary of the Mariners partnership with Make-A-Wish and the 21st consecutive year that a Make-A-Wish child has performed the ceremonial first run around the bases. T-Mobile will present a $10,000 check to Make-A-Wish as part of their season long Community Spotlight program.
Player Awards
During the pregame program, three Mariners players will be presented with awards for outstanding play during the 2020 season:
Shortstop J.P. Crawford and first baseman Evan White will receive Rawlings Gold Gloves for fielding excellence**;**
Kyle Lewis will be presented with the American League Jackie Robinson Rookie of the Year Award.
Community Partner Spotlight
The Mariners will recognize two community partners:
Bloodworks Northwest, recipient of the Outstanding Blood Drive of the Year Award for a series of pop-up donor events at T-Mobile Park and many other community locations to bolster the region's blood supply at a critical time. With the pandemic shut down, mobile blood drives were canceled, cutting off access to 60% of Bloodworks Northwest's supply. Thanks to the pop-up model, 42,935 units were collected over 10 months, providing life-saving treatment to 128,805 patients.
UW Medicine and the Mariners are partnering to make COVID-19 vaccines available to underserved communities. The Mariners are contributing $2 million to UW Medicine's mobile vaccine program and current and former Mariners players, including Edgar Martinez and Alvin Davis, are participating in a public awareness campaign to encourage vaccine acceptance.
T-Mobile Customer Entry
T-Mobile customers have a dedicated ballpark entry next to The T-Mobile 'Pen Gate, located on Royal Brougham between the Left Field and Center Field Gates. Customers can use their mobile phones to validate T-Mobile as their wireless provider before scanning their digital tickets at the members-only entrance.
COVID-19 Restrictions
Due to COVID-19 restrictions, fans should be aware of some changes designed to speed up entry, reduce the time fans spend in socially distanced lines, and decrease opportunities for fan-to-staff cross-contamination.
No bags and no outside food are allowed at T-Mobile Park until further notice.
Masks are required for all fans ages two and up. Masks must cover the nose and mouth and be worn at all times except when actively eating or drinking in assigned seats.
All tickets are digital.
T-Mobile Park is now cashless. All points of sale accept debit, credit or mobile payment (such as Google Pay and Apple Pay). Fans can convert cash to pre-paid debit cards at kiosks located around the ballpark.
Ballpark Health & Safety
Since T-Mobile Park closed to fans prior to the start of the 2020 season, the Mariners have revamped operations to meet or exceed industry standards in response to COVID-19. Science-based health and safety protocols have been guided by input from public health and medical experts including CDC, DHHS, the World Health Organization as well as University of Washington Health Metrics & Evaluation and Virginia Mason Franciscan Health, the Seattle Mariners "Partners in Health." Enhanced cleaning protocols use the latest technology and disinfection products that are certified to target suspected or known presence of COVID-19.
The Mariners have received Global Biorisk Advisory Council (GBAC) STAR™ Facility certification for T-Mobile Park, a performance-based outbreak prevention, response and recovery accreditation for mitigating risks associated with the virus responsible for COVID-19.
For more information about health and safety practices and new protocols for entry and guest experience at T-Mobile Park log onto Mariners.com/Safety.
COURTESY SEATTLE MARINERS & MLBpressbox.com