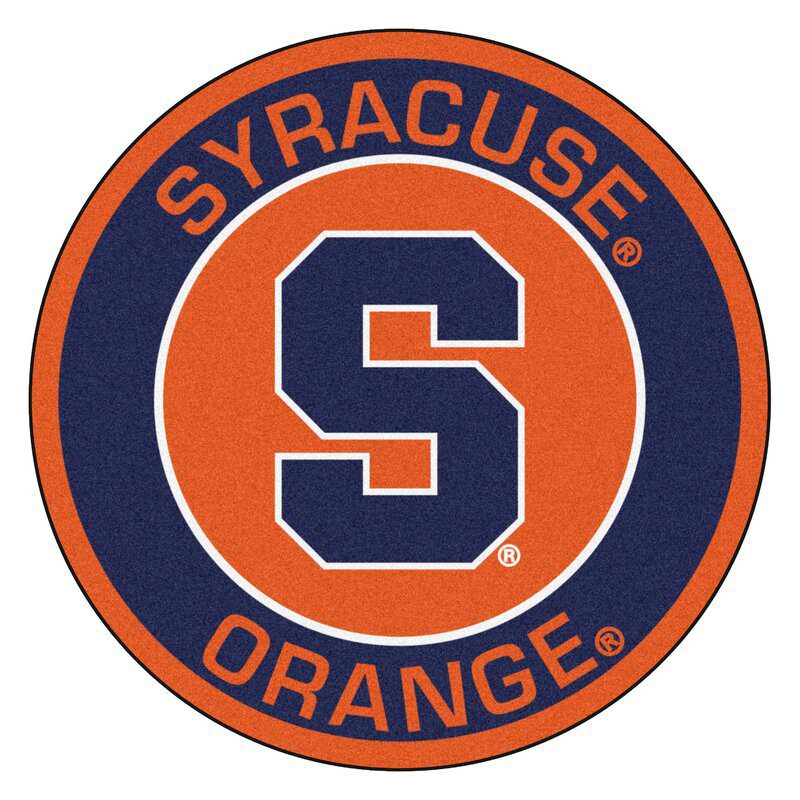 3/26/2021
Game Details: Saturday, March 27, Indianapolis, Ind. | 9:55 p.m.
Television: TBS
Live Coverage:Stats
Twitter: @cuse | @Cuse_MBB
Syracuse Links: Notes | News | Roster | Schedule
Houston Links: Notes | News | Roster | Schedule
INDIANAPOLIS, Ind. – After defeating West Virginia in the second round of the 2021 NCAA Men's Basketball Tournament, Syracuse squares off with Houston in the Sweet Sixteen. Tip off from Hinkle Fieldhouse is set for 9:55 p.m. with the winner advancing to the Elite Eight.
The game will be televised nationally on TBS. Matt Park and Jim Satalin will call all the action on the Syracuse Sports Network from Learfield IMG College, including TK99/105 locally.
ORANGE UPDATE
Buddy Boeheim scored a game-high 25 points to push 11th-seeded Syracuse past West Virginia on Sunday by a score of 75-72. With the game tied at 56 with 7:17 left, the Orange went on a 14-3 run keyed by five points from Boeheim and another four from Marek Dolezaj. The Orange did not trail again although West Virginia battled to the end.
Two free throws by Boeheim with 21 ticks left pushed Syracuse ahead, 74-68. Two buckets by West Virginia had the margin at 74-72 and Boeheim at the line again with two seconds on the clock. Boeheim made the first, missed the second, and Syracuse held on.
The Orange received significant contributions from Dolezaj, Joseph Girard III, and Quincy Guerrier, who each tallied 12 points during the contest. Dolezaj grabbed six boards, dished out five assists, and played crucial minutes down the stretch with four fouls. Girard III gave out a team-best seven assists and pulled down six rebounds. The Glens Falls, N.Y. native tallied all 12 of his points in the first half. Guerrier led the team on the glass with seven boards and matched his career high with five blocks.
The win gives Syracuse head coach Jim Boeheim his 20th Sweet Sixteen appearance (includes vacated appearances), the second-most of any mentor in Division I men's basketball history behind Duke's Mike Krzyzewski (25). Boeheim currently ranks fourth all-time in Division I NCAA Tournament game wins (58).

BUDDY IS BALLING
Sunday's 25-point display gave junior guard Buddy Boeheim 55 points through two tournament games. His 27.5-point scoring average during the 2021 Tournament currently ranks as the best in program history for a single NCAA Tournament, 0.8 ahead of clubhouse leader Gerry McNamara's 26.7-point average during the 2004 tournament.
Boeheim's 13 made 3-pointers during the two tournament games are tied with Greg Monroe (1987) for the third-most by a Syracuse player during a single tournament. McNamara owns the one and two spots on that list with 18 made triples in 2003 and 15 3-balls in 2004.
SCOUTING THE COUGARS
Down by two to 10th-seeded Rutgers with 24 seconds in its second -round contest against Rutgers on Sunday, Tramon Mark made a clutch layup through contact and converted at the line to give second-seeded Houston a one-point edge. The Cougars would not trail for the remainder of the contest and held on for a 63-60 victory. Junior guard Quentin Grimes led Houston in both points (22) and rebounds (9) while redshirt senior guard DeJon Jarreau chipped in 17 points. Redshirt senior forward Justin Gorham dished out a team-best four assists.
The Cougars won the 2021 American Athletic Conference Championship, defeating Cincinnati 91-54 to claim the title. Houston enters the contest ranked sixth in the nation with a 26-3 overall record.
Grimes leads Houston with 18.1 points per game. The third-team All-American ranks seventh in the nation in 3-point field goals per game (3.37) and is joined by Marcus Sasser (13.3) and Jarreau (10.9) with double-digit scoring averages.
On the boards, Gorham grabs a team-standard 8.6 rebounds per contest and owns the eighth-best offensive rebounding average in the nation (3.86). Jarreau leads the Cougars in assists (4.1) and steals (1.3) per game. The New Orleans, La. native tallied 15 points, 10 rebounds, and 10 assists against Tulane on March 12, making him one of 18 Division I players to notch a triple-double this season.
The Cougars lead the nation in field-goal percentage defense, limiting opponents to a 37.3 percent success rate from the field. Houston also ranks second overall in scoring defense (57.9 points per game) and scoring margin (+19.6).
Kelvin Sampson is in his seventh season as Houston's head coach and owns a 165-63 record while leading the Cougars and a 622-318 Division I head coaching record across 28 seasons with Houston, Indiana, Oklahoma, and Washington State. In 2019, he led the Cougars to their first Sweet Sixteen appearance since 1984.
Sampson and Syracuse head coach Jim Boeheim have only coached against each once. The pair met in the Elite Eight in 2003 while Sampson headed Oklahoma. The Orange emerged victorious in the contest, 63-47, and went on to win the National Championship.
THE SERIES
The lone game between Syracuse and Houston occurred on December 11, 1982, when the Orange overcame a 28-point performance from Clyde Drexler to claim a 92-87 victory in the Carrier Dome.
Tony Bruin led the Orange with 26 points in the win against "Phi Slama Jama" while Erich Santifer followed closely behind with 22 points of his own. Leo Rautins finished one board shy of a triple-double, posting 15 points, 10 assists, and nine rebounds.
Rising star Hakeem Olajuwon played a limited role in the contest after accumulating three fouls in the first 10 minutes of the contest. He finished the game with six points, nine rebounds, an assist, a block, and a steal in 13 minutes of action.

UP NEXT
The winner between Syracuse and Houston takes on the winner between Loyola-Chicago and Oregon State in the Elite Eight.
For complete coverage of Syracuse men's basketball, follow us on Twitter (@Cuse_MBB) and Instagram (cuse_mbb) and like us on Facebook (SyracuseOrange).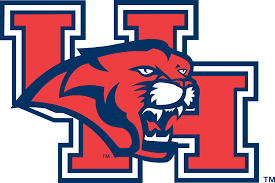 COURTESY SYRACUSE ATHLETIC COMMUNICATIONS