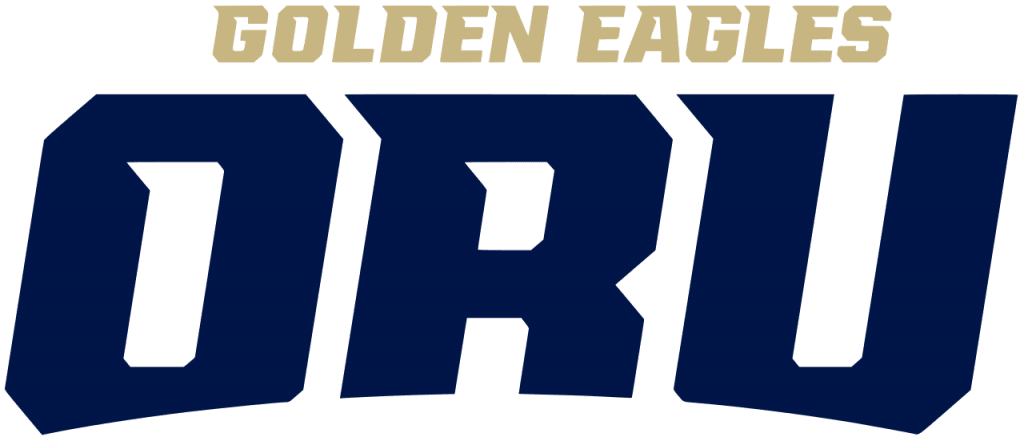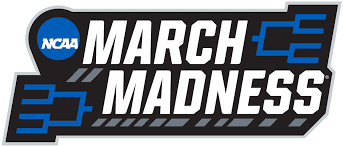 3/26/2021
The Basics
NCAA Division I Men's Basketball Championship Sweet 16
No. 15 Oral Roberts (18-10) vs. No. 3 Arkansas (24-6)
Game Date/Time: Saturday, March 27, 2021 / 6:25 p.m. (CT)
Location: Bankers Life Fieldhouse / Indianapolis, Ind.
TV: TBS / March Madness Live
Live Stats: NCAA
Radio: 99.9FM ESPN Radio (Local) / Westwood One Radio (National)
Online Radio: Sirius XM Channel 84
TOURNAMENT CENTRAL
TULSA, Okla. – Week two of the NCAA Men's Basketball Championships is here and No. 15 seed Oral Roberts has no plans of slowing down when it faces No. 3 Arkansas in the Sweet 16 Saturday night at 6:25 p.m. (CT) from Bankers Life Fieldhouse, home of the NBA's Indiana Pacers.

The Golden Eagles faced the Razorbacks in Fayetteville, Arkansas, back in December and were unable to hold a double-digit lead in the second half and are looking to even the season series on the national stage.

Kevin Harlan (play-by-play) and Dan Bonner (analysis) are on the call for TBS with Dana Jacobson serving as the sideline reporter.

Important Links
ORU Game Notes
Opponent Game Notes

Quick Hits
• The Golden Eagles and Razorbacks face off for the 14th time in the all-time series and second meeting this season. ORU continues its sixth all-time appearance at the NCAA Championships and first since 2008, while its upset of No. 2 Ohio State Friday was its first tournament win since 1974. The win over the Buckeyes (No. 7 AP Poll) was ORU's first win over a top-10 team since beating No. 8 Xavier in 2011.
• ORU is just the second No. 15 seed to reach the Sweet 16 in NCAA Championship history joining the 2012-13 FGCU squad and seeks to be the first ever to advance to the Elite 8.
•Saturday's meeting with Arkansas marks the fourth time in ORU history where it will face two, top-10 teams in a single season after facing No. 7 Ohio State last Friday joining 1978-79 (Kansas-5, Georgetown-9), 1988-89 (Georgetown-5, Oklahoma-6) and 1991-92 (UCLA-2, Oklahoma State-3).
• Abmas became ORU's first All-American since Dominique Morrison in 2011-12 landing on the AP All-America Honorable Mention Team, while also earning All-District honors from NABC and USBWA. The sophomore is a finalist for the Lute Olson Award, which earns a spot as a College Insider All-American. Obanor joined his teammate being named a finalist for the Lou Henson Award and a Mid-Major All-American from College Insider and named to the NABC All-District First Team. The pair have combined to be the highest-scoring teammates in the nation with 1,173 points and totaled 72 percent of the team's points at the Big Dance.
• The Golden Eagles continue to top the 3-point shooting ranks hitting 11.2 per contest, led by Abmas, who ranks second in the country making 97 this season moving up to fifth in ORU single-season history. ORU also converts at a high rate hitting 39 percent of attempts ranking 12th in the country and are 12th averaging 81.5 points per game.
• ORU remains the nation's best free-throw shooting team connecting on 82.2 percent of its shots, which would tie a NCAA record for a single season set by Harvard in 1984. Abmas (89.8) and Obanor (87.2) are in the top 40 of the NCAA at 12th and 32nd, respectively, in free-throw percentage.
• The Golden Eagles forced Florida into 20 turnovers in the second round, a season high, after making the Buckeyes give up the ball 16 times. It's the 13th time this year ORU forced 15 or more turnovers in a game.
• Having scored 20 or more points in 13 of his last 14 games and 19 times overall, Abmas remains the NCAA's leading scorer averaging 24.5 points per game. He also sits second in the league with a 1.7 assist to turnover ratio and 1.5 steals per game. He became the 37th player in ORU history to reach 1,000 career points March 7 needing just 54 games to reach the milestone as the ninth-fastest to hit the mark as a Golden Eagle.
• Obanor has grabbed a league-leading 259 rebounds this season to rank 14th in the country, while his 14 double-doubles are seventh. He currently ranks 13th in Golden Eagles history with 673 career rebounds and was the 18th player in team history with 1,000 points and 500 rebounds in a career reaching both in January.
• ORU played the nation's third-toughest, non-conference schedule as all five of its road opponents reached the NCAA Tournament (Arkansas, Missouri, Oklahoma, Oklahoma State and Wichita State).
• ORU was picked to finish second in The Summit League Preseason Poll behind only defending regular season co-champion South Dakota State.
• The Golden Eagles have eight new faces for 2020-21 with two grad transfers (RJ Glasper, Justin Lovvorn), two junior college transfers (Sheldon Stevens, Kareem Thompson) and four freshmen (Jonathan Alexandre, Jamie Bergens, Nate Clover III, Ismael Plet).

For the latest information on ORU Men's Basketball, follow the Golden Eagles on Twitter and Instagram, or go to www.ORUAthletics.com. Fans can also receive updates on the team by downloading the ORU Athletics app from the App Store or Google Play Store.
#GoldenStandard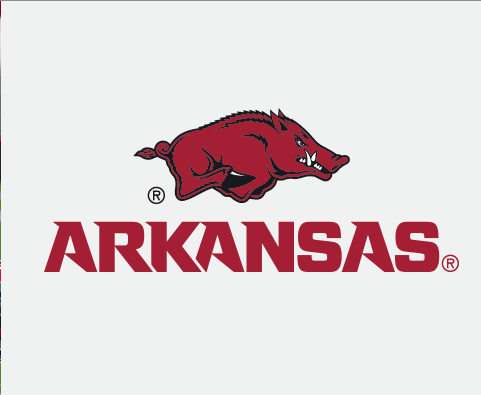 COURTESY ORAL ROBERTS ATHLETIC COMMUNICATIONS