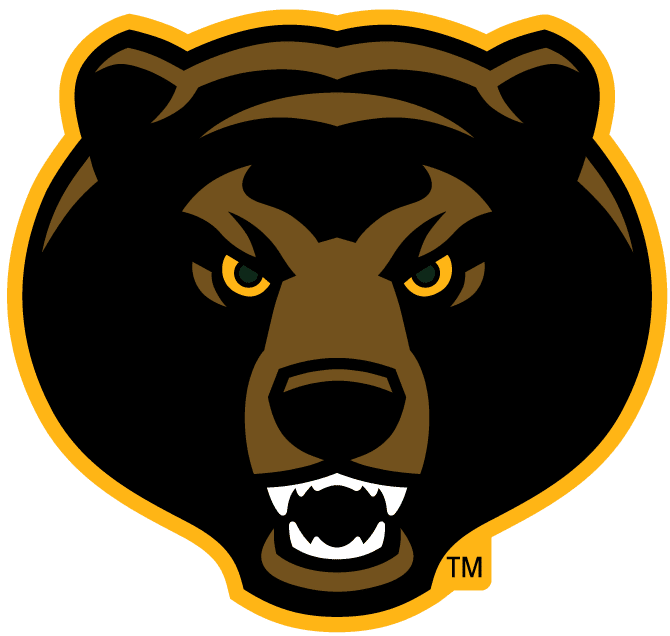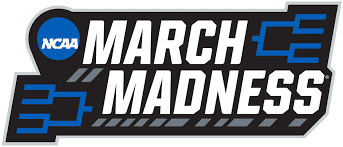 Bears in their fifth Sweet 16 since 2010
No. 5 VILLANOVA WILDCATS (18-6, 11-4)
Location: Villanova, Pa.
Head Coach: Jay Wright (Bucknell, 1983)
Roster | Stats (PDF) | Game Notes (PDF)
BAYLOR(24-2, 13-1) vs. VILLANOVA (18-6, 11-4)
March 27, 2021 • 4:15p.m. CT
Indianapolis, Ind. • Hinkle Fieldhouse (9,100)

LIVE STATS: statbroadcast.com/ncaa
WATCH: CBS and March Madness App
Talent: Brian Anderson (pxp), Jim Jackson (analyst), Allie LaForce (reporter)
LISTEN:Baylor Sports Network | ESPN Central Texas
Talent: John Morris (pxp) and Pat Nunley (analyst)
Baylor Social Media:
*The Bears are trying to get back to the Elite Eight for the first time in nine years against a Villanova team that won the 2016 and 2018 national championships. 
* The Wildcats lead the nation with just 8.8 turnovers per game. They were a top-10 team and potential No. 2 seed until senior point guard Collin Gillespie (14.0 ppg, 4.6) suffered a season-ending knee injury (torn MCL) in a March 3 game against Creighton. 
            Villanova lost its next two, including a 72-71 loss to Georgetown in the Big East quarterfinals, before double-digit wins against Winthrop (73-63) and North Texas (84-61) in the NCAA Tournament. 
*Sophomore guard Chris Arcidiacono has stepped into the starting lineup for the last three games, but most of the ball-handling duties have been split between 6-4 sophomore guard Justin Moore (12.8 ppg, 3.0 assists) and 6-9 sophomore forward Jeremiah Robinson-Earl (16.0 ppg, 8.3 rebounds), a third-team All-American and first-team All-Big East pick. 
            Robinson-Earl, who has averaged 20 points, 8.5 rebounds and 6.0 assists in the two tournament games, had a double-double with 12 points and 11 rebounds in last year's game against Baylor. 
*Bouncing back from a loss at the Big 12 tournament, Baylor opened the NCAA Tournament with a 79-55 first-round blowout of Hartford and then rolled over ninth-seeded Wisconsin, 76-63, to make its fifth Sweet 16 over the last 12 years. 
            Junior guard Jared Butler (16.9 ppg, 4.8 assists), a Wade Trophy finalist and first-team All-American, leads a talented Baylor backcourt that includes Teague (16.1 ppg, 4.1 rebounds) and Davion Mitchell (14.1 ppg, 5.4 assists), a finalist for Naismith National Defensive Player of the Year. 
*The Bears also have a deep bench and an effective inside rotation with 6-10 junior Flo Thamba and 6-9 sophomore Jonathan Tchamwa Tchatchoua, who average a combined 10.0 points and 9.1 rebounds per game.
*The Baylor-Villanova winner advances to Monday's South region final against either third-seeded Arkansas (24-6) or 15th-seeded Oral Roberts (15-10), which is led by former Baylor assistant coach Paul Mills.
* Saturday's game will be broadcast by CBS, with Brian Anderson, Jim Jackson and Allie LaForce calling the action.
*
STORY LINES
• Baylor is playing in its 5th Sweet 16 since 2010 – 1 of 13 programs to achieve that feat.
• Baylor is 16-14 in 13 all-time NCAA Championships, including a 13-8 record in the Scott Drew era.
• Baylor is appearing in the NCAA Tournament for the sixth time in the last seven tournaments.
• With the win vs. Wisconsin, Baylor now has a 5-1 record in NCAA Tournament Second Round games.
• BU has won its first-round game in three straight NCAA Tournaments (2017, 2019, 2021).
• BU is appearing in the NCAA postseason for a school-record 9th consecutive season (7 NCAA, 2 NIT).
• Baylor's streak of 9 consecutive postseasons is tied as the nation's 7th-longest active streak.
• Baylor is making its 10th NCAA Tournament appearance in the modern tournament era. BU's first three NCAA Tournament appearances in 1946, 1948 and 1950 were in an eight-team, unseeded bracket.
• Baylor has played 13 of its 26 games (11-2) vs. nine different NCAA Tournament teams this season.
• Baylor won the Big 12 for the first time and claimed its first conference title since 1950.
• The conference title is the 6th in program history and the 4th outright title (1932, 1946, 1948, 2021).
• BU and Villanova are meeting for the 2nd time – the first was an 87-78 Baylor win on Nov. 24, 2019.
• Baylor is 11-1 against Big East teams during the Scott Drew era (7-0 neutral, 4-0 home, 0-1 road).
• Baylor is 36-21 in postseason tournaments (conference, national) over the last 13 seasons.
• Baylor is 7-2 vs. AP Top 25 teams this season, including 4-0 against AP Top 10 teams.
• BU leads the nation in 3-point percentage (.415) and is top-10 nationally in scoring margin (3rd, +18.0), scoring (4th, 83.8), effective FG% (3rd, 56.9), defensive turnover pct. (3rd, 24.7), offensive rebound pct. (6th, 36.7), turnover margin (3rd, +5.5), steals (8th, 9.1) and turnovers forced (9th, 17.5).
• BU has led by at least 10 points in 23 of 26 games this year (6 of 9 games since the pause).
• Baylor has led by at least 4 points in all 56 games over the last 2 seasons (double-digit leads in 47 of 56).
• Baylor's current .415 team 3FG% is the 7th-best mark by any team in the Big 12's 25-year history.
• Baylor is guaranteed to finish with its fewest losses since going 13-0 in 1911-12.
• Jared Butler (Bob Cousy PG Award), MaCio Teague (Jerry West SG Award) and Davion Mitchell (Naismith Defensive Player of the Year) are all national award finalists.
• Butler is AP Big 12 Player of the Year, Baylor's first conference POY since David Wesley (1992 SWC).
• Butler is the first unanimous 1st Team All-American in program history, while Mitchell (3rd Team Sporting News & AP) and Teague (3rd Team NCAA.com) also picked up All-America honors.
• Mitchell (coaches) and Mark Vital (The Athletic) earned Big 12 Defensive Player of the Year honors.
• For a second-straight year, BU has 60% of the Big 12 All-Defensive Team (Vital, Mitchell and Butler).
• Butler leads the Big 12 in 3-point percentage (.415) and steals (2.1), ranks 2nd in 3-pointers made (2.5/game), 3rd in assists (4.8), 3rd in scoring (16.9), 4th in FG% (.479) and 5th in ast-to ratio (1.62).
• Scott Drew earned AP and coaches' Big 12 Coach of the Year for a second-consecutive season.
• Five Baylor players are shooting at least 40% on 3FGs and averaging at least one 3FG made per game: Mitchell (46%), Butler (42%), Teague (40%), Mayer (42%) and Flagler (40%).
FIRST CONFERENCE TITLE IN 71 YEARS
• Baylor won its first conference championship in 71 seasons (1950 Southwest Conference).
• Baylor has won six league titles in programs history, four of them outright – 1932 (10-2), 1946 (11-1), 1948 (11-1), 1949 (9-3), 1950 (8-4) and 2021 (13-1). The 1949 and 1950 titles were co-championships.
• Baylor's best previous Big 12 finish was outright 2nd-place last season. BU also tied for 2nd in 2010 and 2017.
• Baylor's 15 Big 12 wins last season were the most ever by a team that didn't claim the Big 12 title.
QUICK HITS
• A win would give Baylor its 3rd Elite 8 Appearance in program history, all since 2010 (2010, 2012).
• Baylor has been top-5 ranked for 28-straight weeks. BU was top-5 for 12 weeks all-time prior to this streak.
• BU's streak of 36-straight AP pols ranked is the nation's 3rd-longest active streak and longest in BU history.
• Baylor joins Kansas as the only Power-5 schools to win 18+ games every year since 2008.
• Baylor is 50-6 since MaCio Teague and Davion Mitchell became eligible at the start of 2019-20.
• Mark Vital holds the BU record for career Big 12 wins at 45-22. The previous record was A.J. Walton's 39.
• Baylor became the first team since UNLV in 1990-91 to win its first 17 games by 8+ points.
• Baylor joins Duke, Gonzaga and Kansas as the only programs ranked No. 1 in 3 of the last 5 seasons.
• Head coach Scott Drew is in his 18th season in Waco and is BU's all-time wins leader (366-215).
• Baylor is 25-1 at home over the last 2 seasons, with the lone loss by 3 points to Kansas on 2/22/20.
• Baylor is 14-3 in Big 12 road games over the last 2 seasons (rest of league is 59-99 in B12 road games).
• Baylor's 18-game winning streak tied the 4th-longest in the Big 12's 25-year history. The Bears set the record with 23 straight last season, while Kansas had the 2nd and 3rd-longest streaks – 22 in 1997 and 20 in 2008.
• Baylor signed the highest-ranked recruiting class in program history (No. 4) in November. BU inked 5-star Kendall Brown, 4-star Langston Love and 4-star Jeremy Sochan for the 2021-22 season.
• Baylor won double-digit Big 12 games for the 8th time (2010, 2012, 2015, 2016, 2017, 2019, 2020, 2021).
• Baylor is 72-5 when leading at halftime over the last 4 seasons (42-2 over last 2 seasons, 21-0 this season).
• Baylor has won 90% of its games when leading at the half since 2011-12 (190-21).
• BU is 50-4 when leading at any point in the 2nd half of a game over the last 2 seasons (138-23 last 6 seasons).
• Baylor has won 20+ games in 12 of the last 14 seasons after recording only three 20-win seasons in the previous 100 years of Baylor Basketball (1946, 1948, 1988).
• Baylor is 241-99 over the last 10 seasons, averaging 24 wins per season since 2011-12.
• Baylor's 241 wins since 2011-12 are second-most in the Big 12 behind only Kansas (284).
• Baylor is 332-146 since 2007-08, the first year Drew's staff had a full allotment of scholarships.
• Eight of Baylor's players either have used or are currently using a redshirt year. Four after transferring to BU – Flagler, Mitchell, Tchamwa Tchatchoua and Teague, and four as freshmen — Moffatt, Turner, Vital and Dainja.
• Ten of Baylor's 11 starting point guards under Drew have earned All-Big recognition (16 of last 17 seasons).
• Baylor is 1 of 10 teams nationally to appear in every postseason since 2012 (7 NCAAs, 2 NITs).
• Baylor has the nation's 10th-longest active streak with at least one 3-point FG made in 958 straight games — the last time Baylor failed to make a 3-pointer was more than 30 years ago, on Feb. 21, 1990 vs. Texas Tech (0-8).
SERIES HISTORY 
• Saturday is the second series meeting between Baylor and Villanova, all at neutral sites. 
• Baylor won 87-78 in the only prior meeting in last season's Myrtle Beach Invitational title game on Nov. 24, 2019.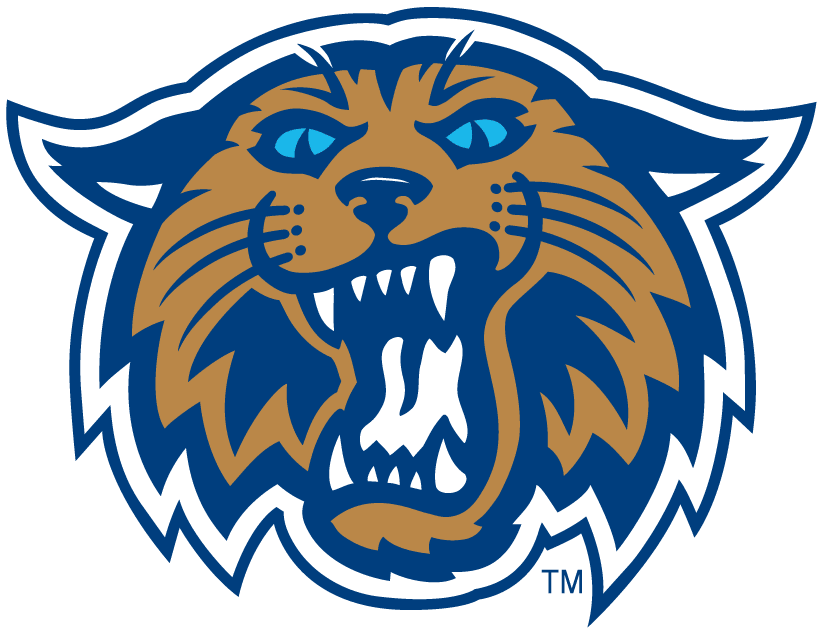 COURTESY BAYLOR ATHLETIC COMMUNICATIONS