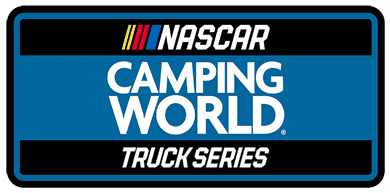 Next Race: Pinty's Truck Race on Dirt
The Place: Bristol Motor Speedway Dirt
The Date: Saturday, March 27
The Time: 8 p.m. ET
TV: FS1, 7 p.m. ET
Radio: MRN, SiriusXM NASCAR Radio
Distance: 75 miles (150 Laps); Stage 1 (Ends on Lap 40),
Stage 2 (Ends on Lap 90), Final Stage (Ends on Lap 150)
FROM WIKIPEDIA COMMONS
The Pinty's Dirt Truck Race, also known as the Pinty's Dirt Race at Bristol and the Pinty's Truck Race on Dirt, is a NASCAR Camping World Truck Series race at Bristol Motor Speedway. The inaugural race will take place in 2021 in support of the NASCAR Cup Series' Food City Dirt Race.
History
In 2013, the Truck Series raced at Eldora Speedway in NASCAR's first dirt track race since 1970. Known as the Eldora Dirt Derby, the event ran from 2013 to 2019; it was canceled in 2020 due to the COVID-19 pandemic and was then removed from the 2021 schedule.
Bristol Motor Speedway, a half-mile concrete short track, had its surface covered by clay when it hosted the World of Outlaws dirt late model and sprint car tours in 2000 and 2001. Although successful with over 85,000 in average attendance, the race was canceled after its second year due to logistical difficulties: 14,000 truckloads of materials were needed to convert the track to dirt regulations, which resulted in damage to the streets outside, with 8,000 cubic feet of red clay being hauled in from a nearby farm for the surface. The track also had to be widened from 12 to 14 feet and the banking was reduced from 36 to 23 degrees.
On September 30, 2020, NASCAR revealed the 2021 Cup Series schedule, which featured a spring dirt race at Bristol that replaced the existing event on Bristol's normal concrete surface. The Truck Series followed suit in its schedule release on November 19, with the Pinty's Dirt Truck Race being one of two dirt events on the series calendar alongside a July round at Knoxville Raceway in Iowa. The event would run alongside the Cup Series dirt race; World of Outlaws events would also take place on the temporary dirt surface, which began to be laid down in early January 2021.
NASCAR NEWS AND NOTES
NASCAR Camping World Truck Series
Camping World Truck Series playing in the dirt at Bristol
While the NASCAR Cup Series will be racing on dirt this weekend for the first time in more than 50 years, the NASCAR Camping World Truck Series returned to the surface in 2013 at Eldora Speedway in Ohio.
Although the 2020 edition of the Eldora race was canceled due to the COVID-19 pandemic, the trucks will race on dirt twice this season – this weekend in Saturday night's Pinty's Truck Race on Dirt (8 p.m. ET on FS1, MRN and SiriusXM NASCAR Radio) and later this season at Knoxville Speedway in Iowa.
Of the seven races run on the dirt at Eldora between 2013 and 2019, five of the race winners will try to qualify for this weekend's race – Bubba Wallace (2014), Kyle Larson (2016), Matt Crafton (2017), Chase Briscoe (2018) and the most recent winner in 2019, Stewart Friesen.
In addition to Wallace (driving the No. 11 Toyota for Spencer Davis Motorsports) and Larson (No. 44 Niece Motorsports Chevrolet), several other NASCAR Cup Series regulars will be taking a turn on the dirt with the Camping World Truck Series.
Daniel Suarez (No. 02 Young's Motorsports Chevrolet), Kevin Harvick (No. 17 Team DGR Ford), Ryan Newman (No. 39 Diversified Custom Concepts Ford), and Martin Truex Jr. (No. 51 Kyle Busch Motorsports Toyota) will all be attempting to make the main event Saturday.
In total, there are 22 drivers entered (half the field) who have raced at least once at Eldora Speedway on the dirt in the Camping World Truck Series. Crafton and Johnny Sauter are the only drivers who competed in all seven Eldora races between 2013 and 2019.
And on top of Eldora dirt experience, a pair of drivers in the field have won an ARCA Menards Series West race on dirt – in the pair of races held on the dirt at Las Vegas. Sheldon Creed won there in 2018 while Hailie Deegan won the race in 2019. Derek Krause also won his qualifying race in each of those two years on the Las Vegas dirt.
etting the Truck field and race format
A total of 44 trucks are currently entered for Saturday night's Pinty's Truck Race on Dirt (8 p.m. ET on FS1, MRN and SiriusXM NASCAR Radio) to vie for 40 spots in the final field for the 150-lap race.
To set the field, Saturday afternoon will feature four qualifying races with 11 trucks per race, starting at 4:30 p.m. ET. A random draw determines the heat race designation and starting position for the heat races, and the draw was done in the order of current owner points.
Each qualifying race will be 15 laps, with only green flag laps counting and the overtime rule will not be in effect. Free pass and wave around procedures will be in use.
Drivers will accumulate points in the heat races based on finishing position and passing points. Then, the lineup for the feature race will be based on combined points of heat race finishing position and passing points.
Passing points are defined as the difference between the assigned starting position and the finishing position of the trucks. There will only be positive passing points awarded for moving forward – if a driver finishes in the same or a lower position, they will receive zero points.
Finishing points are awarded as such (11th place will also receive one point):
The feature race will be 150 laps divided into three stages (40/90/150). The running order will be frozen at the conclusion of each stage. During the stage breaks, teams can change tires, add fuel and make adjustments to their trucks. Trucks cannot add fuel or change tires except at stage breaks.
Husband and wife team to tackle Bristol dirt
In a first for the NASCAR Camping World Truck Series, a married couple will attempt to compete against each other in a race. Jessica Friesen, a well-known sprint car and modifieds dirt racer, will be making her NASCAR national series debut while driving the No. 62 Halmar Friesen Racing Toyota.
The No. 62 will mark the first time Halmar Friesen has fielded a second truck for a race, and it will be alongside the familiar No. 52 of Jessica's husband Stewart Friesen – the most recent NASCAR Camping World Truck Series dirt race winner (Eldora, 2019).
The Friesens have competed against each other in a race before (they actually finished first and second in a race at Utica-Rome Speedway two days after their wedding in 2014). But they will be attempting to become the first husband-wife duo to compete in the same NASCAR national series race since Elton Sawyer and Patty Moise last did it at Atlanta in the NASCAR Xfinity Series in 1998.
The weekend won't end on Saturday after the Camping World Truck Series race for the Friesens, however. Stewart will be running the No. 77 Spire Motorsports entry on Sunday in his NASCAR Cup Series debut.
Championship hunt
Two drivers have locked in their spot in the NASCAR Camping World Truck Series Playoffs by virtue of wins this year – Ben Rhodes swept the opening pair of races on the Daytona superspeedway and road course configurations while John Hunter Nemechek won at Las Vegas.
And those two drivers lead the points, as well – Nemechek in first with 204 points and Rhodes in second with 157 points.
Sheldon Creed (154 points) and Matt Crafton (145) have put together a solid season in regards to points, holding on to third and fourth, respectively. Creed is just three points behind Rhodes, while Crafton holds a 23-point lead over fifth-place Stewart Friesen (122).
Of note, all three of those drivers have found success on dirt – with Creed having and ARCA Menards Series West win on the Las Vegas dirt and Crafton and Friesen both having golden shovels from Eldora.
Austin Hill (115), Johnny Sauter (103), Zane Smith (99), Carson Hocevar (93) and Chandler Smith (92) currently round out the 10 Playoff positions based on points. (Grant Enfinger is ninth in overall points, but is not eligible for the Playoffs after missing the Daytona Road Course race.)
Hocevar takes over Sunoco Rookie of the Year lead
By the most narrow of margins, Carson Hocevar took over the lead in the Sunoco Rookie of the Year standings following Atlanta. After trailing by 22 points heading out of Las Vegas, a 12th-place finish at Atlanta vaulted Hocevar to a one-point lead over Chandler Smith. Smith finished 35th at Atlanta.
Chase Purdy (third) and Hailie Deegan (fourth) are just a point away from each other, as well, following Atlanta. Deegan finished 21st at Atlanta while Purdy was 24th.
This weekend will provide for a fun challenge that may favor Deegan in the standings, who has a win in the ARCA Menards Series West on the dirt at Las Vegas.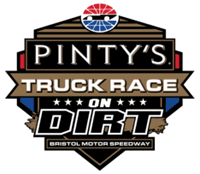 COURTESY NASCAR INTEGRATED MARKETING COMMUNICATIONS