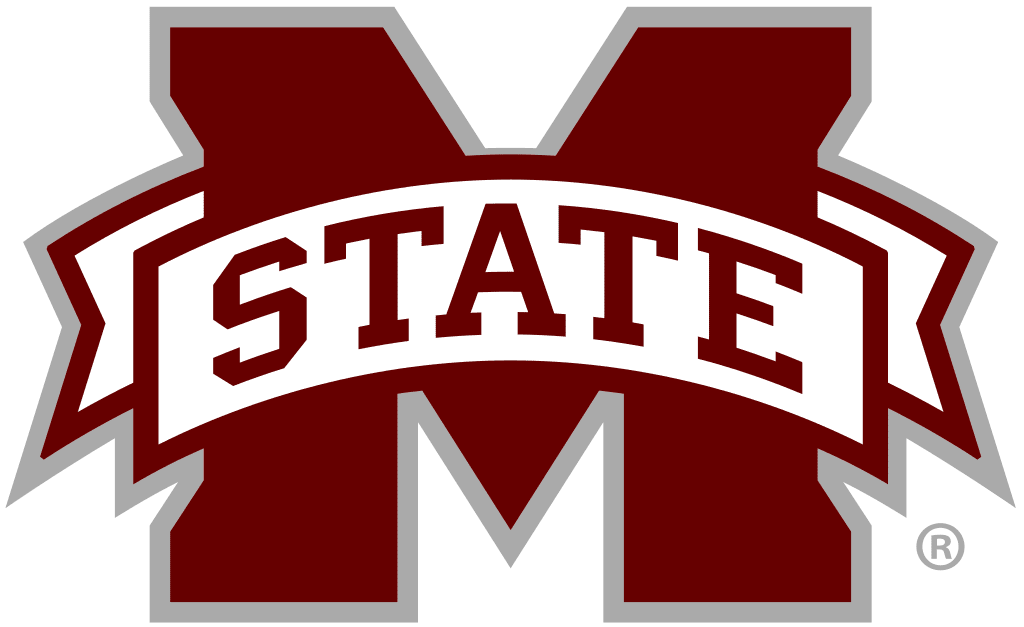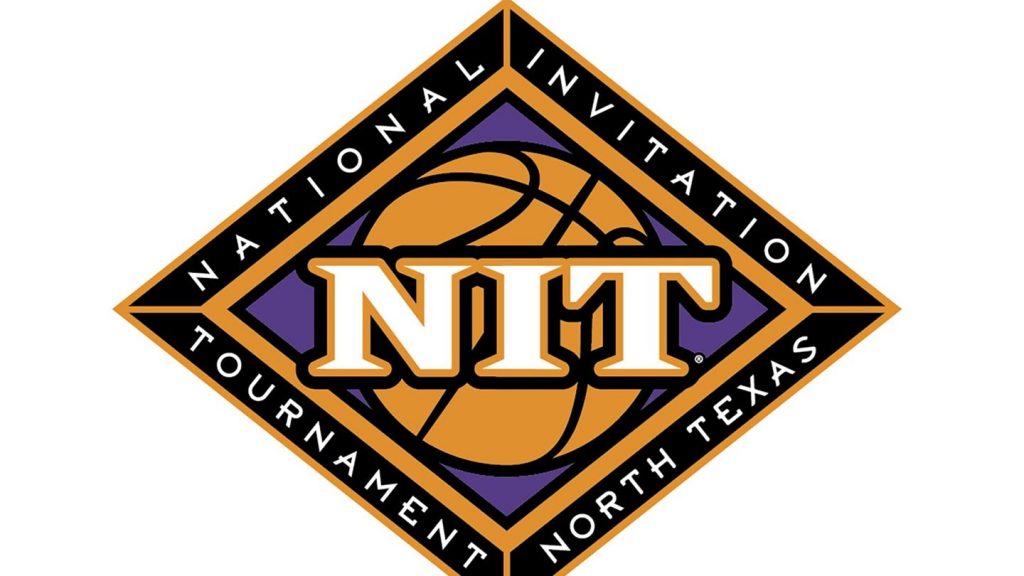 DENTON, Texas – The Mississippi State men's basketball team will look to secure a spot in the program's third NIT Final Four when the Bulldogs square off with Richmond from the Atlantic 10 Conference during Thursday's NIT Quarterfinals at the UNT Coliseum on the University of North Texas campus.

The Bulldogs (16-14) have won five of their last eight games and are one of three SEC programs alive in postseason play.

State secured a 74-68 win over Saint Louis, also from the Atlantic 10 Conference, behind a combined 39 points from D.J. Stewart Jr. and Iverson Molinar in Saturday's NIT of Round 16. The Bulldogs drained 50 percent of its shots, 46.2 percent of its three-point attempts and were 78.3 percent from the foul line.

The winner of Thursday's matchup advances to meet either Louisiana Tech (22-7) or Western Kentucky (21-7) in the NIT Semifinals set for Saturday, March 27 at 2 p.m. CT from the Comerica Center in Frisco, televised by ESPN.

Mississippi State has held its opponents to 59.6 points per game and a collective 35.4 shooting percentage during its last seven victories. The Bulldogs also held SEC regular season and tournament champion Alabama to SEC lows of 64 points and a 32.3 percent shooting clip (02/27).

A balanced offensive attack has been a successful formula in 2020-21 as the Bulldogs has won eight of their 10 games when four players or more reach double figures.

Mississippi State has won the battle of boards against 24 of its 30 opponents in 2020-21, highlighted by a +10 rebounding margin in 10 games. Most recently, the Bulldogs dialed up a 46-30 advantage on the glass against Kentucky during the SEC Tournament Second Round (03/11).

The Bulldogs are ranked inside the SEC's top three in numerous categories which include rebounding margin (+7.0 – 1st), offensive rebounding percentage (36.1 – 1st), opponent field goal percentage (40.4 – 2nd), opponent rebounds (32.1 – 2nd), opponent points per game (66.7 – 3rd), and defensive rebounding percentage (72.5 – 3rd).

The +7.0 rebounding margin also is fifth nationally and 21st overall among Power 5 schools, while the 36.1 offensive rebounding percentage is third overall in the Power 5 and eighth nationally.
Mississippi State is 6-2 when committing 12 turnovers or less and has won eight of its nine outings when knocking down at least eight three-pointers this season. The Bulldogs are fourth among SEC teams in paint points (978).

MSU-RICHMOND HARDWOOD SERIES
Mississippi State and Richmond have split its previous four meetings, all of which have come during the 2000s. The two teams traded road wins during the 2000-01 and 2001-02 seasons. Last time, the Spiders edged out a 63-62 decision in 2009-10 at the South Padre Island Invitational in Texas.

Mississippi State holds a 16-11 record against current Atlantic 10 members. The Bulldogs have won two of three meetings over Dayton since 2017-18 and knocked off Saint Louis in the NIT Round of 16 on Saturday.

The Matchup: Mississippi State (16-14, 8-10 SEC) vs. Richmond (14-8, 6-5 A-10)
Where: Denton, Texas – UNT Coliseum
When: Thursday, March 25, 5:00 p.m. CT
Live Stats: StatBroadcast (https://hailst.at/MBKLiveStats)

TV: ESPN2
Talent: Derek Jones, Jon Crispin
DirecTV: Ch. 209, Dish: Ch. 143, AT&T U-Verse: Ch. 1606, MaxxSouth: Ch. 1024, C Spire: Ch. 202
Online: Watch ESPN app & Watch ESPN online (Cable Subscription Required)
(http://hailst.at/MSUvsRICH032521)

Radio: Mississippi State Sports Network – Powered by Learfield IMG College
Talent: Neil Price
Affiliates: WKBB-FM 100.9 Starkville/West Point (Full List: https://hailst.at/MBKAffiliates)
Free Online Audio: Hail State Plus (https://hailst.at/MBKListen)

FIVE THINGS TO KNOW ABOUT MISSISSIPPI STATE
1. Mississippi State has garnered 20+ overall wins in three straight seasons and captured 10+ SEC victories during back-to-back campaigns under sixth-year coach Ben Howland. The Bulldogs have amassed 84 victories since the start of the 2017-18 season, which is sixth in the SEC and only behind Auburn (94), Tennessee (92), Kentucky (90), LSU (86) and Arkansas (85).

Howland along with assistant coaches George Brooks, Korey McCray and Ernie Zeigler are in their sixth season together in Starkville during the 2020-21 season. The Bulldogs coaching quartet of head coach and three assistants is one of eight staffs in the country to remain together at the same school for the last six seasons. The other staffs include Michigan State (11th) led by Tom Izzo, West Virginia (9th) led by Bob Huggins, UAlbany (9th) led by Will Brown, Kansas (7th) led by Bill Self, Oregon (7th) led by Dana Altman, Vermont (7th) led by John Becker and Bradley (6th) led by Brian Wardle.

2. Iverson Molinar, Tolu Smith and D.J. Stewart Jr. have etched their names among the notable freshmen-to-sophomore jumps at Mississippi State, under Ben Howland and in the SEC over the last decade.
The trio has piled up 68 games in double figures, headed by 18 outings of 20-plus points. The Bulldogs are 10-2 when each member of the trio scores at least 10 points during the same game this season.

Molinar, Smith and Stewart Jr. have racked up 45.3 points per game, which is second-most in the SEC only behind LSU's Cameron Thomas, Trendan Watford and Javonte Smart. It also marks the highest MSU scoring trio since Ravern Johnson, Dee Bost and Renardo Sidney piled up 47.1 points per game during the 2010-11 season.

Molinar (16.7 PPG, 3.7 RPG, 2.4 APG, 1.0 SPG) has notched double figures in 24 of his 27 outings this season and during 28 of his 34 career starts. He secured a 21-point outing, his seventh of the season, versus Kentucky (03/11) at the SEC Tournament where the Panama native tallied eight points over the last 3:07 of the contest to bring the Bulldogs back from a five-point deficit. MSU has racked up a 19-10 record when Molinar provides 10-plus points in his career. His 16.7 points are fourth, his 47.3 field goal percentage is fifth and his 80.4 percent free throw percentage is 11th on the SEC leaderboard. Molinar amassed career-highs with 24 points at Vanderbilt (01/09) and at Georgia (12/30).

Molinar's 10.8 points per game improvement from his freshmen to his sophomore season is second among SEC players only behind Auburn's Allen Flanigan this season. It also is the seventh-highest jump in the SEC over the last decade. Current Toronto Raptors and former Ole Miss guard Terence Davis from the 2015-16 to 2016-17 season holds the decade's top spot at a 13.1 points per game improvement.

Stewart Jr. (16.0 PPG, 3.4 RPG, 3.0 APG, 1.4 SPG), an All-SEC Second-Team performer, has captured nine of his top 10 career scoring performances in 2020-21. He pumped home a SEC career-high 29 points and added three steals at South Carolina (02/06). Stewart Jr. exploded for a career-best 32 points on 13-of-22 shooting versus Dayton (12/12). The Bulldogs have posted a 26-12 record over the last two seasons when he scores 10-plus points.

The Grace, Mississippi, native has surpassed his 2019-20 total with 24 games in double figures, highlighted by a 12 consecutive games to start the season. He piled up 20 of his 24 points during the second half of State's 78-63 win over No. 13 Missouri (01/05). Stewart Jr. dished out a career-best 10 assists, which also is the third-highest by a MSU player at a SEC Tournament game against Kentucky (03/11). His 16.0 points per game are 10th, his 41.4 percent shooting clip is 10th, his 80.2 free throw percentage is 12th, his 1.4 steals is 13th and his 3.0 assists are 14th among SEC leaders. He and Molinar are two of 10 SEC players to have at least seven games of 20-plus points this season.

Smith (12.7 PPG, 8.5 RPG, 1.2 APG) has collected 20 games in double figures during his first season with the Maroon and White. Prior to his time at MSU, his previous career-high was nine points against West Virginia (11/16/2018) while at Western Kentucky.

Smith is tied for first in the SEC with eight double-doubles on the season, most recently with 13 points and 11 rebounds versus Kentucky (03/11) at the SEC Tournament. He has rattled off a pair of 20-10 performances in 2020-21 headlined by career-bests 27 points and 14 rebounds came against Florida (01/16). Smith tallied 17 of his 27 points, eight of his 14 rebounds and hit on all six of his shot attempts during the second half. He also turned 20 points, nine rebounds and two steals at Auburn (03/06).

Smith's 8.5 rebounds and 3.3 offensive rebounds per contest headline the SEC. He is looking to give State the SEC's rebounding champion in back-to-back seasons. Reggie Perry was the SEC's top rebounding in 2019-20. His 10 games of 10-plus boards also are tied for first, while his 5.1 defensive rebounds per game is fifth in the SEC. He is two offensive rebounds shy of becoming the sixth player going back to the 1986-87 season to tuck away 100 offensive rebounds in a season. The list includes Abdul Ado, Erick Dampier, Lawrence Roberts and Jarvis Varnado.

3. Abdul Ado (5.7 PPG, 6.6 RPG, 2.0 BPG), the SEC's active leader in blocks and rebounds, is scheduled to make his 128th career start during Thursday's Richmond game. The 128 starts are a program record, the previous mark was 122 career starts by Dee Bost (2009-10-11-12). He ranks first among Power five players and third overall among NCAA active players in blocks (242) followed by a 10th place showing among active Power 5 players in rebounds (777).

Ado, one of five players to earn a spot on the All-SEC Defensive Team in 2020-21, has ranked among the SEC's top 10 in blocks shots during all four seasons and his 2.0 blocks per game is third this season. Overall, Ado has piled up 242 career blocks, which ranks third in program history. His 1.89 career blocks per game also is third in program history, only behind NCAA all-time leader Jarvis Varnado and Erick Dampier. The Nigeria native has amassed 69 career games with multiple rejections.

Ado tops Mississippi State's all-time field goal percentage leader at 59.3 percent heading into the Richmond contest among players with at least 275 baskets made. He came away with a SEC season's best with 12 points against Kentucky (03/11) at the SEC Tournament and hauled down a season-high 12 rebounds at No. 18 Tennessee (01/26). Ado's 777 career rebounds sit ninth on MSU's all-time list as he moved past Dave Williams (1966-67-68) during the Saint Louis game (03/20).

4. Mississippi State's roster features a talented group of newcomers. The freshmen class is ignited by Deivon Smith (4.9 PPG, 3.6 RPG, 2.9 APG, 0.9 SPG), Derek Fountain (4.9 PPG, 2.6 RPG, 0.9 APG) and Cameron Matthews (2.5 PPG, 2.1 RPG, 0.8 SPG). Smith and Matthews became the first true freshmen tandem to start a MSU season opener since Tyson Carter and Mario Kegler during the 2016-17 season.

Smith, the eighth ESPN top 100 signee to play with the Bulldogs under Howland, exploded for a career-best 13 points. He also handed out three assists and added two steals in his home state at Georgia (12/30). Smith has tallied five-plus points in 12 of his 18 SEC games and dished out three or more assists in 12 of his 18 SEC outings. He has distributed 58 of his 88 assists (65.9 percent) over his last 17 appearances since the Florida game (01/16) and set a new career-high with nine dimes versus Iowa State (01/30). Smith chipped in eight points, all during the second half, versus Saint Louis (03/20) during the NIT opener.

Fountain fired in season's best 20 points and seven rebounds versus LSU (02/10) off the bench. He has started seven of the team's last nine games and seen 254 of his 279 minutes over the team's last 11 outings. The 20-point game put Fountain in elite company with 1,000-point scorers Tyson Carter (2018-19-20-21), Lamar Peters (2017-18-19) and Quinndary Weatherspoon (2016-17-18-19) as the only four freshmen to secure 20-plus points coming off the bench during the Howland era. In fact, Fountain is one of seven MSU freshmen since 1988-89 to score 20-plus points during a SEC game off the bench. The Holly Springs native added 10 points and a season's best three steals against Saint Louis (03/20) to open the NIT.

Matthews has impacted the game on the defensive end with steals in 15 appearances and registered multiple steals on seven occasions. He has secured the game-clinching steal on two occasions inside the final minute, most recently when he intercepted a pass with the Bulldogs up three against Saint Louis (03/20) in the NIT Round of 16. He also stole the ball from Vanderbilt's Scotty Pippen Jr. during the closing seconds in Nashville (01/09). Matthews came away with a SEC season's best of six points and a career-high seven rebounds at No. 18 Alabama (01/23).

MSU's freshmen class also features Keondre Montgomery, who coupled with Fountain and Matthews, are the state of Mississippi's top three prospects for the Class of 2020.

5. The Bulldogs also have received solid contributions from Jalen Johnson (5.2 PPG, 1.7 RPG), Quinten Post (2.9 PPG, 2.3 RPG) and Javian Davis (2.5 PPG, 3.2 RPG).

Johnson has piled up 1,186 points and 536 rebounds over 123 career games with his previous stops being at Saint Louis and Louisiana-Lafayette. He has amassed 58 career outings of 10-plus points and 11 outings of 20-plus points. Johnson has knocked down at least one trey in 15 of his 24 appearances and multiple three's in six outings during the 2020-21 campaign.

Post fired in a career-best 10 points versus Mississippi Valley State (12/21) to claim his first career game in double figures. He came away with a SEC season's best six points at Arkansas (02/02) and at Texas A&M (03/03). Post also collected a career-best 10 rebounds, two blocks and two steals at No. 18 Tennessee (01/26). The Netherlands native has scored in 21 of his 36 career appearances at Mississippi State.

Davis posted 6.0 points and 3.8 rebounds per game over his 31 appearances as a redshirt freshmen at Alabama in 2019-20. His top Bama performance was a 20-point, 10-rebound effort against South Carolina (02/29/2020). Davis chipped in SEC season-high of five points, seven rebounds and two assists versus Kentucky (01/02) and returned to the rotation after a four-game absence against Ole Miss (01/19).

KNOW YOUR OPPONENT
The Spiders are led by Chris Mooney, who has collected the most wins in program history with 288 victories over his 16 seasons. Richmond defeated Kentucky (76-64 on 11/29), Vanderbilt (78-67 on 12/16) and Loyola-Chicago (75-73 on 12/18) during non-conference action. The Spiders ended a three-game skid and claimed a 76-66 win over Toledo during its NIT opener last Wednesday.

Richmond played the Toledo game without its top two scorers Blake Francis (16.1 PPG, 2.2 APG, 1.4 SPG) and Grant Golden (12.7 PPG, 6.0 RPG, 3.5 APG) due to injury. Francis has amassed six games of 20 or more points headlined by a season's best 27 points against Loyola Chicago (12/18). Most recently, he also notched 24 points at Saint Louis (02/26). Francis has buried a team-leading 49 treys and canned multiple three-pointers in 13 of his 20 games.

Golden has connected on 56.2 percent of his field goal attempts and reached double figures in 15 of his 21 appearances. He has tucked away a pair of double-doubles which includes an 18-point, 10-rebound performance at George Mason (01/09). Golden's top two scoring efforts were 22 points at Davidson (12/30) and versus LaSalle (01/23) during Atlantic 10 play.

In the absence of Francis and Golden, Tyler Burton (12.4 PPG, 7.8 RPG, 1.1 SPG) and Jacob Gilyard (11.9 PPG, 5.0 APG, 3.5 SPG) stepped up with 18 points apiece versus Toledo (03/17) for the Spiders. Burton has registered six double-doubles which includes back-to-back outings versus Duquesne (03/04) and Toledo (03/17). His top scoring effort was a 25-point outing at Saint Joseph's (01/26)..

Gilyard's 3.5 steals per contest leads the nation and has racked up multiple steals in 20 of 22 games for Richmond. He has knocked down 43 triples which is second on the team. Gilyard has distributed five or more assists on 13 occasions. He notched a double-double with 12 points and 11 assists during the Northern Iowa game (12/09).

Nathan Cayo (12.4 PPG, 4.4 RPG) has provided 10-plus points in six of his last seven games highlighted by a season-high 25 points on 11-of-21 shooting versus Saint Joseph's (03/01). He has sank 53.4 percent from the floor with his lone double-double coming with 12 points and 10 rebounds against Atlantic 10 regular season and tournament champion St. Bonaventure (01/02).

Richmond's rotation is completed by Andre Gustavson (4.1 PPG), Matt Grace (2.7 PPG), Souleymane Koureissi (2.5 PPG) and Isaiah Wilson (1.8 PPG). Last time out, Koureissi and Grace combined for 18 points on an efficient 8-for-11 shooting clip.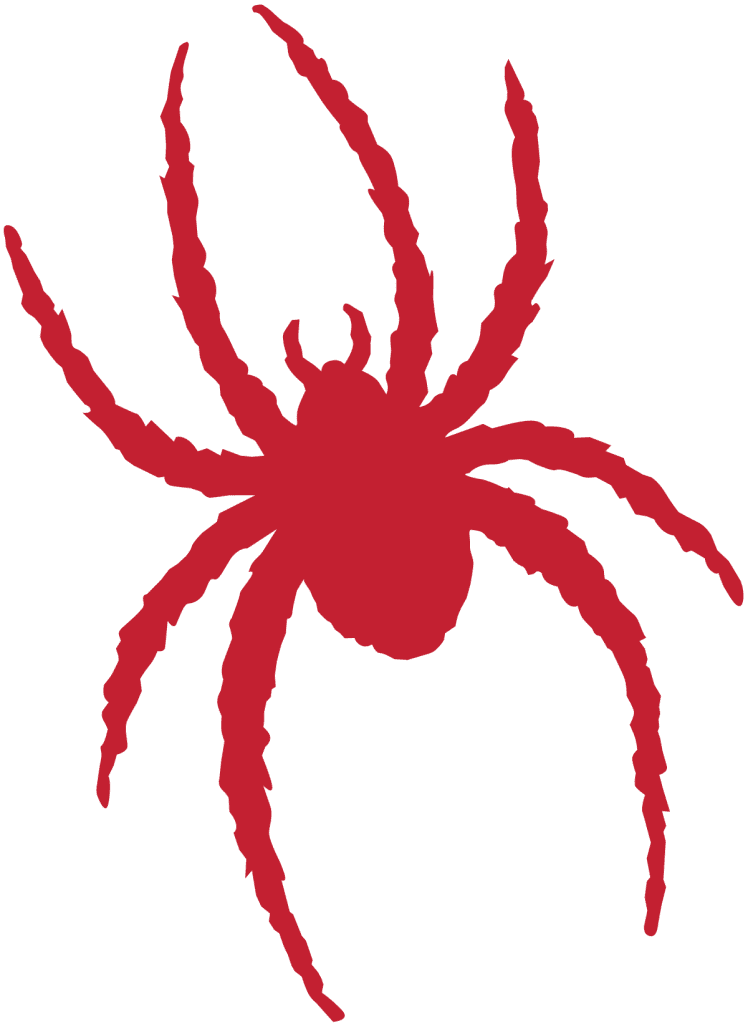 COURTESY MISSISSIPPI STATE ATHLETIC COMMUNICATIONS