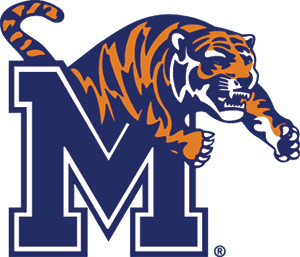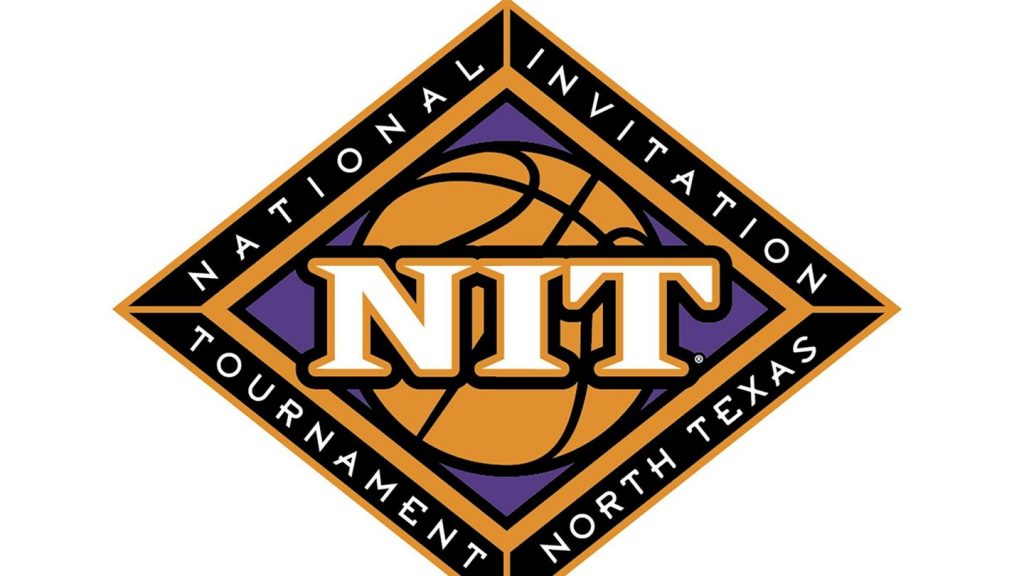 https://gotigersgo.com/documents/2021/3/23/26_Memphis_MBB_Game_Notes_Boise_State_032521.pdf
https://gotigersgo.com/documents/2021/3/23/Game_28_at_NIT_Quarterfinal.pdf
https://gotigersgo.com/documents/2021/3/20/2021_NIT_Bracket_3_20_21.pdf
DENTON, Texas – The Memphis Tigers resume play in the National Invitation Tournament Thursday in Denton, Texas, with a quarterfinals matchup against Boise State at 8 p.m. on ESPN.

The top-seeded Tigers (17-8) defeated Dayton Saturday, 71-60, and second-seeded Boise State (19-8) topped SMU, 85-84, to set up the matchup. With the win over Dayton, the Tigers continued their streak of not suffering back-to-back losses since Nov. 26-27, which were games two and three of the season.

Having at least one more postseason game could be prove invaluable for this young Tigers team that starts one junior, three sophomores and a freshman.

According to KenPom, the Tigers' roster has an average experience level of 1.08 years. That is the lowest among teams still competing in the NIT or NCAA Tournament. Only Oklahoma State (1.06), Purdue (1.04), LSU (1.03) and North Carolina (1.01) have less experience among teams in those two tournaments, and those four schools have been eliminated from the NCAA Tournament.

Entering the AAC Tournament, Memphis' roster had six total games of postseason experience. Those were five games by Alex Lomax, with three coming in the 2019 AAC Tournament and two in the 2019 NIT, and one by Landers Nolley II with Virginia Tech in the 2020 ACC Tournament.

Both benches in Thursday's game have a father-son connection, as Memphis' Jayden Hardaway and Boise State's Max Rice both suit up for their fathers.

With a win on Thursday, Memphis would be guaranteed two more games in the NIT and advance to Saturday's semifinals against either Colorado State or North Carolina State. Saturday's game would be played at the Comerica Center in Frisco at 11 a.m. on ESPN.

From there, the Tigers would play in Sunday's championship game with a win (11 a.m., ESPN) or the third-place game with a loss, which is also on Sunday at 2 p.m. on ESPN. Sunday's games are also in Frisco at the Comerica Center.
Tickets for Thursday's game at UNT Coliseum can be purchased at THIS LINK or at www.MeanGreenTickets.com. Games at the Comerica Center can be purchased at THIS LINK or at www.ComericaCenter.com. Tickets will not be sold through the Memphis Ticket Office.

Game Details
No. 1 Memphis (17-8) vs. No. 2 Boise State (19-8)
2021 NIT Quarterfinals
Thursday, March 25, 2021 | 8 p.m. CT
UNT Coliseum; Denton, Texas
Television: ESPN (Derek Jones, pxp; Cory Alexander, analysis)
Radio: 102.7 FM/600 AM (Dave Woloshin, pxp; Matt Dillon, analysis)

By The Numbers
– 7: Consecutive trips to the NIT in which the Tigers have won at least one game (2021, 2019, 2010, 2005, 2002, 2001, 1998).
– 4.4: Memphis' average defeat in its eight losses this season, including seven by single digits and its last four by one possession.
– 62.8: Memphis' scoring defense ranks 19th in the country and is the Tigers' best in a campaign since 2008-09 (58.8) and ninth-best in a season since 1949-50.
– 20: Teams in the nation, including Memphis, that have allowed 65.0 points per game or fewer in each of the last two seasons.
– 38: Memphis' KenPom rating is the third-highest among teams not playing in the NCAA Tournament this season, behind Duke (33) and Penn State (35).

The Last Time Out
– With Dayton leading 58-56 with 6:31 to play, the Tigers closed the game on a 15-2 run, including holding the Flyers scoreless for the final 2:12, and captured a 71-60 win in the first round of the NIT Saturday in Denton, Texas.
– Landers Nolley II led the Tigers with 21 points, and he also had six rebounds and five assists.
– Lester Quinones notched a double-double with 15 points and 10 rebounds, with all 15 of his points coming in 16 minutes of second-half action.
– Quinones went 5-for-5 from the floor and made all three of his 3-point tries in the second half.
– Six of Quinones' 10 rebounds in the game came on the offensive end.
– DeAndre Williams and D.J. Jeffries were also in double figures for Memphis with 12 and 10 points, respectively.
– The fourth-seeded Flyers (14-10) held Memphis without a field goal for the final 2:39 of the first half and led 28-27 at intermission.
– Dayton came out firing to start the second half, scoring six-straight points, before the Tigers went on a 16-3 run and led 43-37 with just over four minutes gone by.
– In a second half that had seven lead changes in the middle minutes, the Flyers grabbed a 58-56 lead on a Elijah Weaver triple with slightly under seven minutes left in the game.
– But the Tigers responded by rattling off 10-straight points, including back-to-back 3s by Boogie Ellis and Quinones, and took a 66-58 lead with 4:09 remaining.
– After a Dayton jumper, its only make in its final 10 shots of the game, the Tigers scored the final five points of the game to bring it to a close at 71-60.
– Memphis shot 58.6 percent in the second half (17-29) and made seven of its 11 3-point tries after the break.
– Memphis dominated Dayton on the boards, 44-26, and allowed the Flyers just two offensive rebounds.
– The Tigers held Dayton's leading scorer, Memphis native and Ridgeway High School alum Jalen Crutcher, to just six points.

Noting the Broncos
– Boise State finished the regular season with an 18-8 record and a 14-6 mark in Mountain West Conference play.
– That was good for fourth place in a highly-competitive MW.
– The Broncos were 18-4 before dropping their final three games of the regular season and their first contests in the Mountain West Championship.
– Two of those losses at the end of the regular season came to league champion and nationally-ranked San Diego State, 78-66 in overtime and 62-58.
– Boise State has been consistent in recent years, especially under head coach Leon Rice.
– The Broncos have won at least 20 games in eight of the last 10 seasons.
– Boise State has also won at least 11 conference games in six of the last seven seasons.
– The Broncos are led by All-Mountain West first team selection Derrick Alston Jr., who paces the team in scoring and ranks fourth in the conference at 17.3 points per game.
– He has scored at least 20 points in a game 13 times this season and had at least nine 20-point games in each of the last three campaigns.
– Fellow senior Abu Kigab earned a spot on the All-MW Second Team after averaging 11.8 points and 5.4 rebounds per game this year.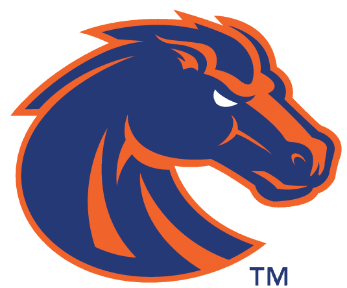 COURTESY MEMPHIS ATHLETIC COMMUNICATIONS