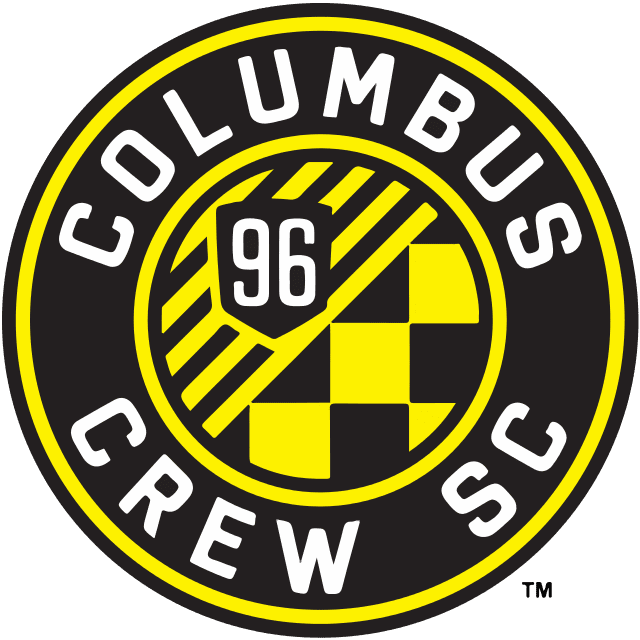 11th field development project to be installed at Northgate Intermediate School in the Northgate neighborhood 

 March 25, 2021
COLUMBUS — Columbus Crew SC, the Columbus Crew SC Foundation, Columbus City Schools and the U.S. Soccer Foundation today announced that they are set to install a new mini-pitch in Central Ohio at Northgate Intermediate School (6655 Sharon Woods Blvd, Columbus, OH 43229) in the Northgate neighborhood. Installation of the new mini-pitch is slated to begin in June and is expected to be completed by early July.

"The investment in field development projects such as this mini-pitch at Northgate Intermediate has granted local youth the chance to play in a safe environment. Columbus Crew SC, along with the Columbus Crew SC Foundation are privileged to be able to provide a new safe space where members of our community can engage in the sport we all love," said Crew SC Executive Vice President, Chief Business Officer Steve Lyons. "Our mission as a professional soccer club is to ignite an unrelenting passion for soccer in Columbus, and part of that is creating places that allow for that passion to be explored. Thank you to Columbus City Schools for their involvement in the programming and to the U.S. Soccer Foundation for their dedication to helping us grow the game in Columbus."

The Northgate Intermediate mini-pitch will become the Crew SC Foundation's 11th field development project, all of which are located around the Central Ohio area and are funded by the Crew SC Foundation. The mini-pitch at Northgate Intermediate is part of a commitment by the Haslam and Edwards families to create safe spaces to play for underserved communities, while providing a soccer environment that encourages the continued growth of the game in the city. As a founding level partner, Nationwide Insurance will play a key role in supporting all Crew SC mini-pitch initiatives throughout its multi-year partnership. Their mini-pitch support will be featured through various volunteer opportunities, and signage efforts.

"The Crew continues to show up for its community and we are thrilled the partnership continues to grow each year," said Ed Foster-Simeon, President & CEO of the U.S. Soccer Foundation. "This new mini-pitch, like the others, will provide more young people of Columbus with a safe place to play, high-quality soccer programming, and more opportunities to reap the game's many benefits."

The mini-pitch will be located less than two miles from FUGEES Academy, Community Refugee Immigration Services and Big Brothers, Big Sisters of Central Ohio. Additional Field Development Projects include: Innis Park Fields, Huy Road Park Field, Krumm Park Futsal Park, Antrim Park, Linden Park Mini-Pitch, McCoy Park Field and Eakin Mini-Pitch. Last year, Crew SC installed the mini-pitches at Sullivant Gardens Community Center and Blackburn Community Center.

Two local players who have benefitted from Crew SC's initiative are Hassan Abdi and Ibrahim Barud, who frequently trained at the Sullivant Gardens Community Center mini-pitch with members of their previous club. Both Abdi and Barud were recently identified by staff members of the Crew and have since joined Crew SC Academy.

To learn more about the Crew SC Foundation's commitment to providing soccer field space for challenged youth in the Central Ohio Community, as well as to see other Crew SC Foundation's field development projects, visit the following link: https://bit.ly/3iGXTy2.

Along with the creation of the mini-pitches, the Crew SC Foundation will work with the U.S. Soccer Foundation to provide Soccer for Success programming at Northgate Intermediate. Soccer for Success is an after-school program that helps children establish healthy habits and develop critical life skills through trained coach-mentors and community engagement.

"For more than a decade, Columbus Crew SC has been a major contributor to our mission of empowering this city's young people," said Dr. Talisa Dixon, Superintendent and CEO of Columbus City Schools. "Healthy bodies fuel active minds, and playing sports is a proven way to keep children healthy, teach them to work successfully as part of a team, and boost their energy and confidence. Columbus City Schools is proud to have Columbus Crew SC, U.S. Soccer, and Nationwide Insurance on our team and supporting our students on and off the field."

The Crew SC First Team is currently in Orlando, Florida for the third leg of its preseason camp. Following the training camp in Orlando, the Crew opens the 2021 Scotiabank Concacaf Champions League on the road on April 8, against Nicaraguan side Real Esteli FC in the First Leg of the Round of 16, before hosting Real Esteli at home for the Second Leg on April 15. The Black & Gold are set to kick-off the 2021 MLS regular season at Historic Crew Stadium on Sunday, April 18, against the Philadelphia Union. 

Supporters interested in learning more about purchasing 2021 Season Ticket Memberships should visit CrewStadium.com, where they can see the view from each seat location along with the benefits of each section. Fans can also schedule their own private virtual tour of the New Crew Stadium with a Crew SC ticket representative.

ABOUT COLUMBUS CREW SC
Columbus Crew SC (Soccer Club) is the first club in Major League Soccer. Crew SC is operated by The Edwards Family and Haslam Sports Group. The Black & Gold are the 2020 MLS Cup Champions. The Club won its first MLS Cup championship in 2008 and also won the 2002 Lamar Hunt U.S. Open Cup as well as MLS Supporters' Shield titles in 2004, 2008 and 2009. The 2020 campaign was the Crew's 25th season in MLS and the 21st season at Historic Crew Stadium — the first soccer-specific stadium in the United States. 

Website: ColumbusCrewSC.com | Twitter: @ColumbusCrewSC | Instagram: @ColumbusCrewSC | Hashtag: #Crew96 | Facebook.com/columbuscrewsc | Snapchat: ColumbusCrewSC | App: ColumbusCrewSC.com/app | Stadium: Historic Crew Stadium | Training Facility: Crew SC Training Center at Obetz | Future Training Facility (2021): OhioHealth Performance Center | New, downtown stadium coming July 2021

ABOUT THE COLUMBUS CREW SC FOUNDATION
Founded in 2003 as the charitable arm of the Black & Gold, the Columbus Crew SC Foundation's mission is to change young lives through a passion for soccer. The Columbus Crew SC Foundation's core areas of focus are soccer field development, funding grants for underserved leagues and clubs, providing Major League Soccer experiences for at-risk youth and supporting coach, player and referee development in underserved communities.

ABOUT COLUMBUS CITY SCHOOLS
Columbus City Schools is Ohio's largest school district, serving nearly 50,000 students across 110 school buildings with more than 9,000 teachers and staff. The proposed mini-pitch at Northgate Intermediate School (serving 4th and 5th graders) will be the second in this district. The first mini-pitch was opened in 2019 at Eakin Elementary and has been a popular addition to the school and neighborhood.

ABOUT U.S. SOCCER FOUNDATION
The U.S. Soccer Foundation's programs are the national model for sports-based youth development in underserved communities. Since its founding in 1994, the Foundation has established programs proven to help children embrace an active and healthy lifestyle while nurturing their personal growth beyond sports. Its cost-effective, high-impact initiatives offer safe environments where kids and communities thrive. Headquartered in Washington, D.C., the U.S. Soccer Foundation is a 501(c)(3) organization. For more information, visit ussoccerfoundation.org.
COURTESY COLUMBUS CREW SC COMMUNICATIONS