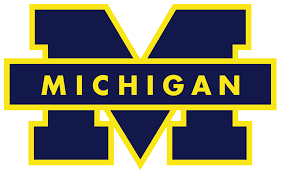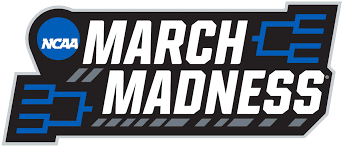 3/21/2021
WHAT YOU NEED TO KNOW
» No. 1 seed Michigan plays No. 8 seed LSU on Monday night for a spot in the NCAA's Sweet 16.
» The Wolverines will play in Lucas Oil Stadium for the third time; The Big Ten Tournament was held there March 10-14.
» U-M advanced to the second round following an 82-66 win over Texas Southern at Mackey Arena on Saturday.
» Michigan is one of just six programs to have reached the second round in each of the last four tournaments
UP NEXT
Monday, March 22 — vs. LSU – NCAA Tournament Second Round (Indianapolis, Ind.), 7:10 p.m.
• TV: CBS | Live Stats | Live Video | Live Audio
• NCAA Bracket: Interactive | Printable (PDF)
• Satellite Radio: Sirius: 135 | XM: 202 | Internet: 965
• Complete Game Notes (PDF)
• Interactive Visual Season Experience
• Social Media: Facebook | Twitter | Instagram
The fourth-ranked and East Region No. 1 seed University of Michigan men's basketball team (21-4) will face No. 8 seed LSU (19-9) Monday (March 22) at Lucas Oil Stadium in Indianapolis, Ind., with the winner earning a spot in the Sweet 16. The game is scheduled for a 7:10 p.m. tipoff, with Andrew Catalon (play-by-play), Steve Lappas (analyst) and A.J. Ross (sideline) on the call.
Hail From Home
Game days may look different this season, but the tradition of cheering on Michigan men's basketball continues. Hail From Home is our way to virtually bring the excitement of game day to fans. Throughout the season, fans can look forward to a variety of digital engagements including a game day check-in with monthly prizes, fan cutouts at Crisler Center, game day playlists, Crisler scoreboard messages, special theme games, and more. » Hail from Home
How Michigan Got Here
• No. 1 seed Michigan advanced to the NCAA Tournament second round with an 82-66 victory first-round win over Texas Southern on Saturday (March 20) at Mackey Arena in West Lafayette, Ind.
• With the win, U-M has reached the second round for the fourth consecutive NCAA Tournament (2017, '18, '19, '21). Michigan is one of just six programs to have reached the second round in each of the last four tournaments, along with Florida, Florida State, Gonzaga, Kansas and Villanova.
• Juwan Howard led Michigan to a win in his first career NCAA Tournament game as a coach.
• Mike Smith scored a team-high 18 points, leading four Wolverines in double figures. Hunter Dickinson added 16 points while Brandon Johns Jr. and Eli Brooks each scored 11 points.
• Franz Wagner finished just shy of a double-double with nine points and nine rebounds to go along with a career-high six assists.
• Zeb Jackson went 2-of-4 from three-point range, the first two three-pointers of his U-M career.
• Six of the nine Wolverines that played against Texas Southern earned their first career minutes in the NCAA Tournament (Hunter Dickinson, Mike Smith, Franz Wagner, Chaundee Brown Jr., Zeb Jackson and Terrance Williams II).
• U-M held Texas Southern to just 8.3 percent (1-for-12) shooting from three-point range.
A Look at No. 8 seed LSU
• LSU has a 19-9 overall record after topping St. Bonaventure, 76-61, in the NCAA Tournament first round at Assembly Hall in Bloomington, Ind, on Friday. (March 20).
• The Tigers have four players scoring in double figures, led by 22.8 points per game from Cameron Thomas, which ranks fourth nationally. Trendon Watford adds 16.5 points per contest, Javonte Smart chips in 15.6 points per game and Darius Days is scoring 11.8 points per contest while grabbing a team-best eight rebounds per game.
• LSU is the ninth-highest scoring team in the country at 81.9 points per game. The Tigers also rank 16th nationally in three-point field-goal defense, holding opponents to 29.6 percent from beyond the arc.
• The Tigers have made 447 free throws this season, eighth-most in the country, with Cameron Thomas third in the nation with 213 free throws made. LSU is shooting 75 percent as a team from the charity stripe.
• Will Wade is in his fourth season as the head coach at LSU, taking the Tigers to the NCAA Tournament for the second time (2019). Wade also guided VCU to the NCAA Tournament in 2016 and '17.
How LSU Advanced
• No. 8 seed LSU opened the NCAA Tournament with a 76-61 first-round victory over No. 9 St. Bonaventure at Assembly Hall in Bloomington, Ind.
• Four players scored in double figures for the Tigers, led by 27 points from Cameron Thomas. Three other players recorded double-doubles with Darius Days posting 13 points and 11 rebounds, Aundre Hyatt had 13 points and 10 rebounds, while Trendon Watford posted 11 points and 11 rebounds.
• LSU held St. Bonaventure to just 33.3 percent shooting (21-for-63), including 15 percent (3-for-20) from three-point range.
COURTESY MICHIGAN ATHLETIC COMMUNICATIONS