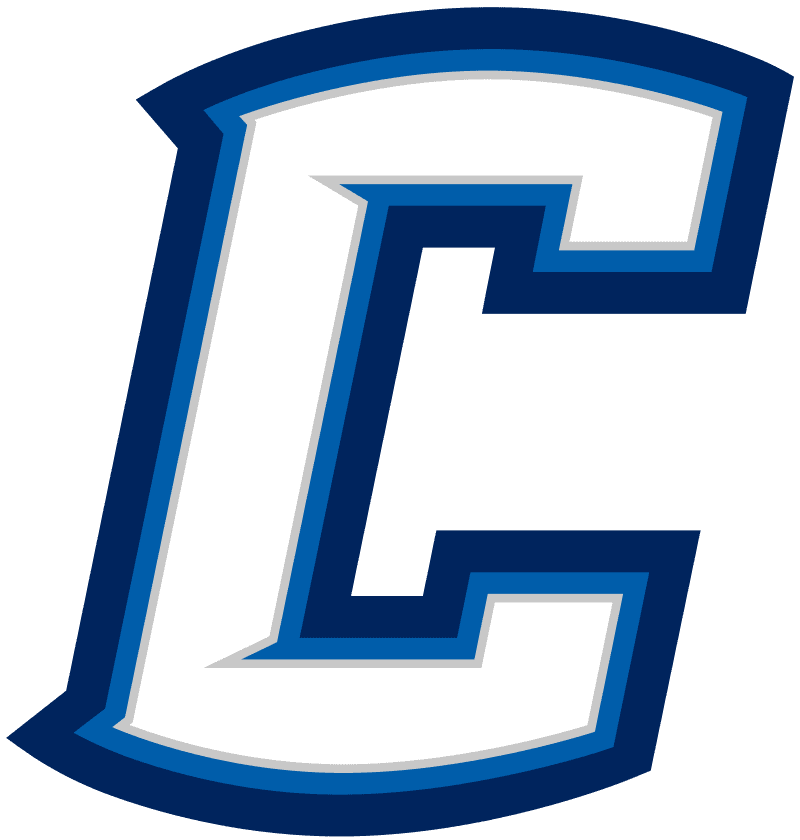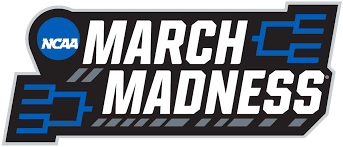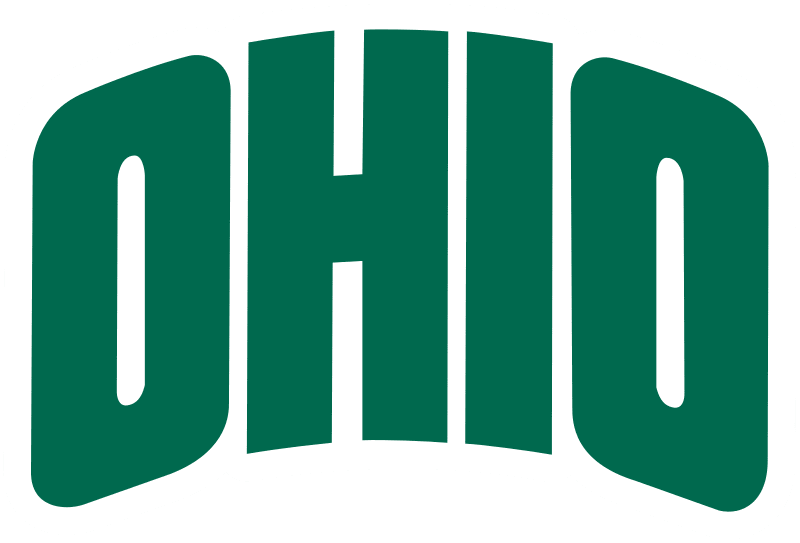 Game #30: Ohio Bobcats vs. #19 Creighton Bluejays
Monday, March 22, 2021 • 5:10 p.m. CST
Hinkle Fieldhouse • Indianapolis, Ind.
Radio: KOZN 1620 AM (John Bishop, Nick Bahe)
Westwood One Sports/SiriusXM: Sirius 138; XM 210 (Jason Benetti, Robbie Hummel)
Television: TNT (Ian Eagle, Grant Hill, Jamie Erdahl)
Series History vs. Ohio: Creighton leads, 1-0
Last Meeting: Creighton 57, Ohio 55 on Dec. 17, 1962 in Omaha, Neb.
CU NOTES | OHIO NOTES | LIVE VIDEO | LIVE AUDIO | LIVE STATS | DIGITAL PROGRAM
• Fifth-seeded and No. 19 ranked Creighton (21-8, 14-6 BIG EAST) is in the Second Round of the NCAA Tournament for the fourth time in the last decade and seeks its first trip to the Sweet 16 since 1974 when it meets 13th-seeded Ohio (17-7, 9-5 Mid-American) on Monday, March 22.
Tip-off at Hinkle Fieldhouse is set for 5:10 p.m. Central.
The winner of the Creighton/Ohio game will meet the Gonzaga/Oklahoma winner next Saturday or Sunday at a time, venue and network to be determined late on Monday night.
• KOZN (1620 AM) will broadcast all Creighton men's basketball games during the 2020-21 season. John Bishop will call the action with Nick Bahe.
Westwood One Sports will also air the game nationwide outside the Omaha market, with Jason Benetti and Robbie Hummel on the call. The game can be heard on Sirius channel 138 and XM channel 210.
Only the Westwood One feed will be available over the internet and other mobile devices. Games can be heard by locating the audio by game at http://ncaa.com/marchmadnesslive. A listing of Westwood One affiliates can be found at http://westwoodonesports.com/stations,
• Monday's game will be televised nationally on TNT, with Ian Eagle, Grant Hill and Jamie Erdahl on the broadcast. Of Creighton's last 160 games, all but the three contests at the 2018 Cayman Islands Classic have been televised. CU is 108-52 in those contests.
• Streaming video of all NCAA Tournament games is available at http://www.ncaa.com/marchmadnesslive.
• Creighton is 1-0 all-time against Ohio, defeating the Bobcats 57-55 on December 17, 1962. In that contest Paul Silas had 20 points and 23 rebounds and future head coach Tom Apke had 16 points in his first career start. Jerry Jackson had 18 points to lead Ohio.
Greg McDermott has never coached against Ohio or Jeff Boals. McDermott is 3-1 in his Creighton career against teams from the MAC (2-1 vs. Akron, 1-0 vs. Buffalo).
• Creighton shares no common opponents this season with Ohio.
• Greg McDermott (Northern Iowa, 1988) owns a 251-124 record in his 11th season with the Bluejays. He owns a career mark of 531-319 in 27 seasons, and is 400-255 in his 20th Division I campaign. He is assisted by Alan Huss, Paul Lusk and Terrence Rencher.
• With a win…
Creighton would improve to 22-8 on the season, increasing its BIG EAST-leading win total.
Improve Creighton to 14-22 all-time in the NCAA Tournament.
Creighton would win consecutive NCAA Tournament games in the same season for the first time ever.
Creighton would be one of the final 16 teams remaining in the NCAA Tournament for the first time since 1974, and first time when the tournament has featured more than 25 teams.
Greg McDermott would improve to 5-5 as Creighton's head coach in the NCAA Tournament.
Creighton would improve to 142-54 all-time as a nationally-ranked team.
• In 21 previous NCAA Tournament appearances, Creighton has never won consecutive games in the same event, something it will try to snap on Monday.
The only times Creighton has played among the final 16 teams in the NCAA Tournament came in 1941 (eight teams, lost first game), 1962 (25 teams, won, then lost), 1964 (25 teams, won then lost), 1974 (25 teams, won, then lost).
It has never reached the "Sweet 16" since the tournament expanded to 64 teams or more in 1985.
Two current members of the Bluejay program have reached the Sweet 16 previously. Alex O'Connell played on Duke's 2018 Elite Eight team and started in the Sweet 16 and Elite 8 of Duke's 2019 postseason run. In addition, assistant coach Paul Lusk was an assistant coach on Purdue's Sweet 16 teams in 2009 and 2010. Last but not least, Marcus Zegarowski's brother Michael Carter-Williams helped take Syracuse to the Final Four in 2013.
• Since the bracket expanded to 64 or more teams in 1985, No. 5 seeds are 14-3 (.824) against No. 13 seeds, including a 4-0 mark since 2007. The only other 5 vs. 13 match-up remaining in the 2021 NCAA Tournament will feature the only other remaining BIG EAST team, as fifth-seeded Villanova meets 13th-seeded North Texas.
Since 1985, 47 different No. 5 seeds have advanced to the Sweet 16, and seven of those have reached the Final Four, most recently Auburn in 2019.
• Several Bluejays have been recognized with individual honors within the last few days. Denzel Mahoney was named to the NABC District 5 Second Team. Marcus Zegarowski was named to the NABC District 5 First Team, USBWA All-District VI and Honorable-Mention All-American by the Associated Press.
Zegarowski is just the sixth player in program history to earn AP All-America honors in consecutive seasons, joining Rick Apke, Benoit Benjamin, Kyle Korver, Doug McDermott and Paul Silas.
• Monday is the 80th anniversary of Creighton's first NCAA Tournament win. It came by a score of 45-44 over Wyoming at the Municipal Auditorium in Kansas City, Mo.
Don Fleming led Creighton with 17 points and Ed Beisser had 14. Among the Wyoming starters that day was Curt Gowdy, who would become a legendary broadcaster.
• Christian Bishop owns a team-leading 44 dunks this season, and 97 in his career. He's three shy of 100 and had four slams on Saturday, including a go-ahead reverse dunk in traffic in the final five minutes.
With 99 career steals, Marcus Zegarowski is one steal shy of 100 in his career.
With 208 career three-pointers, Marcus Zegarowski is two treys shy of Ty-Shon Alexander (210) for a tie for seventh in CU history and four trifectas shy of Rodney Buford (212) for a tie for sixth in CU history.
With 385 career assists, Marcus Zegarowski is three helpers shy of tying Josh Dotzler (388) for 10th in Creighton history and six behind Maurice Watson Jr. (391) for a tie for ninth place.
Marcus Zegarowski has made a three-pointer in 21 straight games. A trey on Monday vs. Ohio would give him 22 games in a row, tied for the eighth-longest streak in CU history with Khyri Thomas.
With 1,289 career points, Mitch Ballock is three behind Marcus Foster (1,292) for 21st in Creighton history and 14 points shy of Elton Tuttle (1,303) for 20th in CU history.
• Saturday's 63-62 win was Creighton's first one-point win of the season, and improved the Bluejays to 5-1 this year in games decided by three points or less.
It was just the third Creighton win by a 63-62 score ever, and first since Booker Woodfox hit a buzzer-beater to eliminate Wichita State in the 2009 MVC Tournament quarterfinals. The first 63-62 win came on Dec. 14, 1968 at Kansas State.
Creighton improved to 81-76 all-time in one-point games, and 8-8 under Greg McDermott.
Creighton has not played consecutive games decided by one point since February of 2018 when it beat DePaul (76-75) and lost to No. 5 Xavier (72-71).
Of Creighton's 13 all-time NCAA Tournament wins, four of them have come by exactly one point (45-44 vs. Wyoming in 1944; 83-82 vs. Florida in 2002; 58-57 vs. Alabama in 2012; 63-62 vs. UC Santa Barbara on Saturday). In addition, seven of CU's 13 NCAA wins have been by four points or less.
• Saturday was Creighton's first victory in regulation when trailing in the final minute of regulation since Jan. 18, 2020 vs. Providence.
Before his heroics with 16 seconds left, Christian Bishop had made 45 different trips to the free throw line for two shots (or a 1 and 1), but made both shots on just 11 of those occasions. He swished both shots in crunch time on Saturday.
For the season, Bishop is now 5-for-7 at the free throw line in the final minute of regulation. As a team, Creighton is 43-for-59 (.729) at the foul stripe in the final minute of regulation this season, well above its season average of 64.1 percent that ranks 322nd-best nationally.
• With 15 points and 11 rebounds on Saturday, Christian Bishop had his team-leading fifth double-double of the season and established a career-high in the carom column.
Bishop's 11 rebounds were the most by a Creighton player in their NCAA Tournament debut since George Morrow had 14 rebounds vs. Saint Joseph's in 1981.
Bishop's double-double was the first by a Bluejay in an NCAA Tournament since Doug McDermott had 30 points and 12 rebounds in a 2014 win vs. Louisiana, which also happened to be CU's last NCAA Tournament victory.
Bishop is the first Bluejay with a double-double in his NCAA Tournament debut since Doug McDermott vs. Alabama on March 16, 2012. McDermott had 16 point and 10 rebounds in a one-point win.
In Creighton's last 13 NCAA Tournament games (since March 17, 2002), the Bluejays are 4-0 when it has an individual with a double-double but 0-9 when it doesn't have a double-double.
• Speaking of fantastic NCAA Tournament debuts, what more can be said about Marcus Zegarowski's 17 points and eight assists on Saturday?
Zegarowski's 17 points were the most by a Bluejay in their NCAA Tournament debut since Duan Cole had 17 points vs. New Mexico State on March 14, 1991.
Zegarowski's the first Bluejay with eight or more assists in his NCAA Tournament debut since Todd Eisner had nine helpers vs. Missouri on March 17, 1989.
Zegarowski is Creighton's first player with 17 points and eight assists in the same NCAA Tournament game since Ryan Sears had 18 points and eight assists vs. Auburn on March 16, 2000.
• Saturday's victory vs. UC Santa Barbara means that Creighton now has at least one postseason win in 10 of its last 12 postseason trips. Creighton is 4-2 in its NCAA Tournament opener, 4-0 in the NIT, 1-0 in the CIT and 1-0 in the CBI in that span.
• Saturday's win vs. UC Santa Barbara was Greg McDermott's 400th as a Division I head coach as he improved to 400-255 in 20 years as a Division I head coach.
The victory was also McDermott's fourth NCAA Tournament win as a Creighton head coach, breaking a tie with John J. "Red" McManus for the most in program history.
• Creighton and Villanova this year are the 17th and 18th BIG EAST teams to ever earn a No. 5 seed. The previous 16 teams went 15-16. The only three BIG EAST teams to reach the Regional semifinals as a fifth seed are Syracuse (2004), Notre Dame (2003) and Syracuse (1998). Since 1985, 47 No. 5 seeds have advanced to the Sweet 16, and seven have reached the Final Four, including Auburn in 2019.
• Creighton is 3-8 in 11 all-time trips to Hinkle Fieldhouse to face Butler, with the first trip coming in February of 1933.
Since joining the BIG EAST in 2013, Creighton is 2-6 in its annual trip to Hinkle Fieldhouse with four straight losses. CU lost 70-66 in overtime this season on January 16th in a game where Denzel Mahoney scored a season-high 29 points and Marcus Zegarowski sat out due to injury.
Creighton's last win inside Hinkle Fieldhouse came on Jan. 31, 2017
• Saturday was Creighton's 23rd straight win when holding the opposition to 69 points or less.
    Saturday was the first time all season that Creighton won a game when Ryan Kalkbrenner did not make a field goal (had been 0-3).
    Saturday was the first time in 20 games this season that UCSB won the rebound battle but lost the game.
Christian Bishop was fouled eight times vs. UCSB. He's been fouled a team-high 101 times in 2020-21.
COURTESY CREIGHTON ATHLETIC COMMUNICATIONS