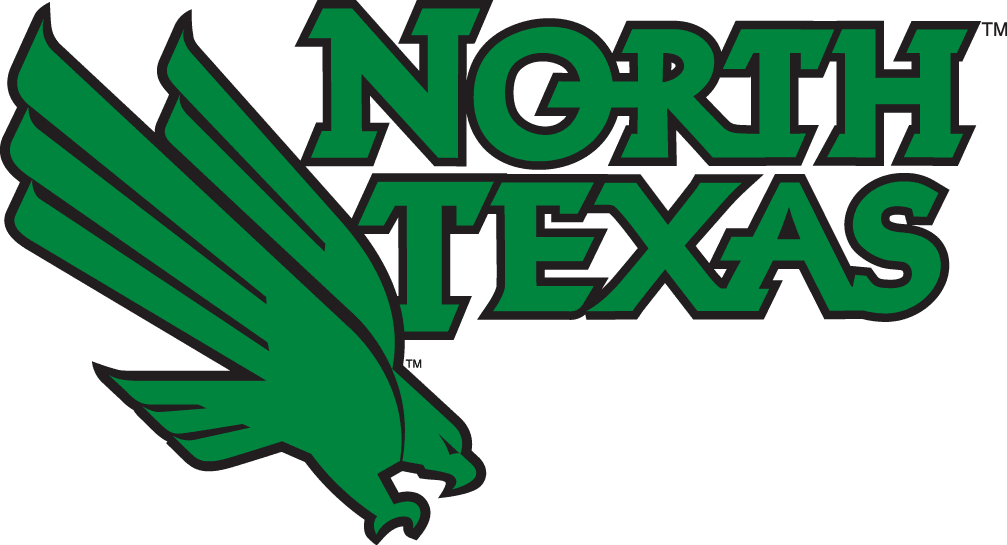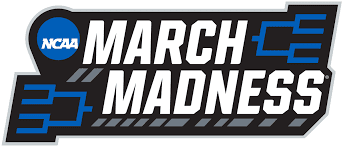 3/19/2021
https://tunein.com/radio/North-Texas-Mean-Green-Sports-Network-c100001728/
Mean Green Make History
NDIANAPOLIS – The Mean Green are getting the hang of these win-or-go home, overtime thrillers.

In their first NCAA tournament game since 2010 and fourth of all-time, the Mean Green finally broke through with a victory by stunning the fourth-seeded and 20th ranked Purdue Boilermakers, 78-69, in – you guessed it – an overtime thriller. The Mean Green held Purdue scoreless in the overtime period until there were under 30 seconds to play in the game.North Texas (18-9), the 13-seed in the South Region, started the extra period on an 11-0 run and had four players in double-figures, led by Javion Hamlet's 24 points. The Mean Green will go on to face the 5-seed Villanova on Sunday at 7:45 p.m.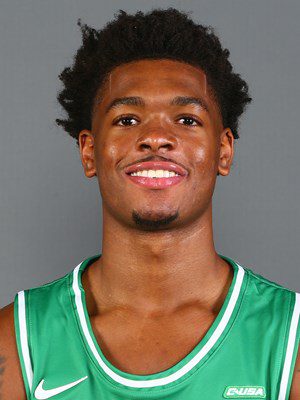 Before the final buzzer had even sounded, Hamlet made his way to the Purdue fan section and had some words for them.
"'Don't ever doubt me,' that's what I told the Purdue fans," Hamlet said. "That's what I'm telling the whole world. Don't ever doubt Javion Hamlet."
After his 24 points, 12 rebounds and five assists with just two turnovers on the biggest stage of his career, it's unlikely anyone will from this point on.
"I think we have a unique relationship and he believes in what we're doing and we believe in him," UNT head coach Grant McCasland said. "You want to be in the foxhole and the locker room with guys you believe in. Because of that belief and his belief in his teammates, you can see it. A lot of people would be upset with how much he dribbles up top to create opportunities, but they know he puts the work in. There's no confusion with this, he works. He works hard. It's anchored in effort and anchored in hard work. His belief and how he lives it out on the court, it's tremendous."
After Purdue's Trevion Williams tied the game at 61-61 with 21.3 seconds to play by putting back his own miss, the Mean Green tried to set up the game-winning shot but a James Reese pass to Hamlet was deflected and the ball remained with North Texas with 1.6 left. Hamlet found Reese on the inbound pass, but Reese's shot hit off the rim to force overtime. No. 20 Purdue (18-10), the 4-seed, led early in the game at 3-2, but never led again.
North Texas needed four wins in four days at the Conference USA tournament, including a 61-57 overtime victory over Western Kentucky in the championship game, to secure a berth in the NCAA tournament.
McCasland said Conference USA's schedule throughout the season and that conference tournament run helped with the unique situation surrounding this tournament with the initial isolation and all the time in the world on their hands to prepare upon their arrival in Indianapolis.
"Conference USA is tough, man," McCasland said. "This means a lot for our league. We have to play on Friday and Saturdays at like 7 p.m. and 1 the next day. Our league has been doing that all year. You get that week of preparation. We were used to the longer prep times and our guys believe in our game plans. It's a benefit to have that time to get your team ready, but our guys and our league, it's a tribute to our league and how tough it is. We're excited to represent Conference USA and the University of North Texas."
Mardrez McBride and Thomas Bell each scored 16 points. Bell had the first seven points of the night for the Mean Green, and McBride was 4-for-6 from beyond the arc, while the team shot 42.9% from long range on the night. Reese had 13 points on the night.
"I tell them they have to be aggressive, they are the guys who get me going," Hamlet said, when asked about the team's scoring depth in the win. "That's what they've been doing is taking big shots and knocking them down. Drez and Reese both showed up on the big stage. I think they're bigger than what I am to this team. They're the ones that get me going. I just credit those guys for knocking down shots and getting me in my rhythm."
The Mean Green now wait to play fifth-seeded Villanova, which downed 12-seed Winthrop late Friday night. McCasland said his team is ready to be traveling again next weekend.
"Ultimately, if I told you we didn't plan to do this, I'd be lying," McCasland said. "Those guys came here for this reason – to play in the NCAA tournament and win. You never know what happens when you get out there. But those guys believe we're going to win, they really do. That's the part you love about sports. No one out there is any better when it comes down to the work you put in or what you can control. When we're together in what we're doing, we have a great chance to win."
No matter what happens on Sunday, Hamlet said Friday's win is one he'll remember for a long time.
"It's a great feeling to be the first team in history (to win a tournament game)," Hamlet said. "Can't no one ever take that away from us. We showed the world we're gritty. We have a lot of under-recruited guys. We have no five-stars. Let that be known – no five-stars. We showed the world we can play with anybody.
"It was everything I imagined," Hamlet added. "I've been wanting to play in this tournament since I was a young kid. To be here and see the bright lights and all the media and all the hype around it, it's something."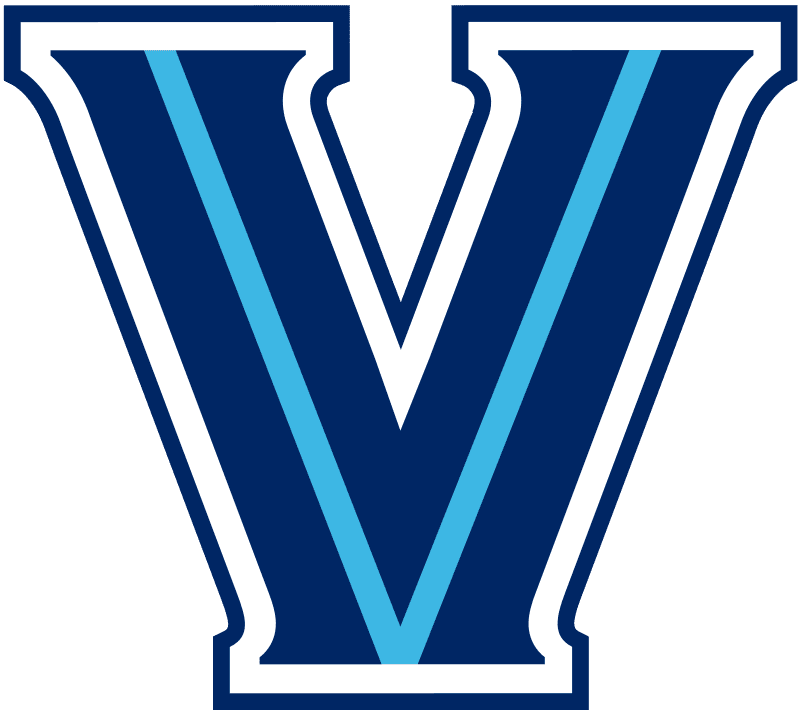 COURTESY NORTH TEXAS ATHLETIC COMMUNICATIONS