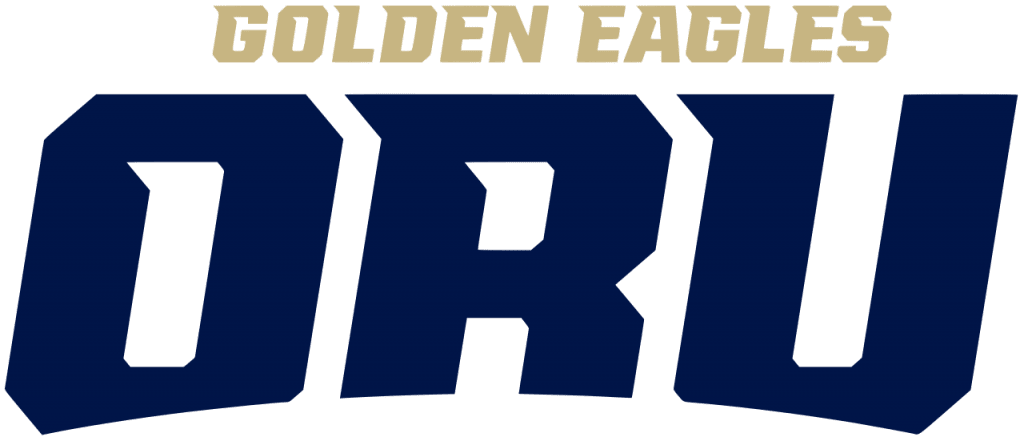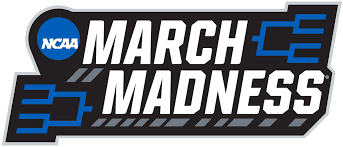 3/20/2021
The Basics
NCAA Division I Men's Basketball Championship Second Round
No. 15 Oral Roberts (17-10) vs. No. 7 Florida (21-9)
Game Date/Time: Sunday, March 21, 2021 / 6:45 p.m. (CT)
Location: Indiana Farmers Coliseum / Indianapolis, Ind.
TV: truTV / March Madness Live
Radio: 99.9FM ESPN Radio (Local) / Westwood One Radio (National)
Live Stats: NCAA

TULSA, Okla. – The No. 15 seed Oral Roberts men's basketball team looks to continues its run through March taking on No. 7 Florida in the second round of the 2021 NCAA Division I Championship Sunday night at 6:45 p.m. (CT) from the Indiana Farmers Coliseum.

The Golden Eagles caught the nation's eye Friday with their upset of No. 2 Ohio State busting more than five million brackets as less than five percent had ORU winning its first-round matchup. The victory over the Buckeyes extended its win streak to six games, the longest under fourth-year head coach Paul Mills.

Lisa Byington and Steve Smith have the call on truTV providing play-by-play and analysis commentary, respectively. Byington made history Friday as the first ever female play-by-play announcer at the NCAA Championship when she had the headset for the first round of the South Region.

Important Links
ORU Game Notes
Opponent Game Notes

Quick Hits
• The Golden Eagles and Gators meet on the hardwood for the first time in program history and the third SEC team they have faced this season. ORU continues its sixth all-time appearance at the NCAA Championships and first since 2008, while its upset of No. 2 Ohio State Friday was its first tournament win since 1974, improving to 3-5 at the Big Dance. The win over the Buckeyes (No. 7 AP Poll) was ORU's first win over a top-10 team since beating No. 8 Xavier in 2011.
• ORU pulled off just the ninth 15 vs. 2 upset in NCAA Championship history by leading the Buckeyes for nearly 25 minutes and using clutch free throws by Kevin Obanor to win in overtime, 75-72. Obanor's 30-point, 11-rebound effort was joined by Max Abmas' 29 points as the duo accounted for 79 percent of ORU's offense, but it was the defense that stood tall against the Big Ten foe forcing OSU into 16 turnovers.
• The Golden Eagles racked up postseason awards as Abmas became ORU's first All-American since Dominique Morrison in 2011-12 landing on the AP All-America Honorable Mention Team, while also earning All-District honors from NABC and USBWA. Obanor was named to the NABC All-District First Team as the program had two on the first team for the first time since 2013. The pair have combined to be the highest-scoring teammates in all of NCAA Division I basketball with 1,119 points.
• Three ORU players earned All-Summit League accolades highlighted by Abmas being honored as Player of the Year, the eighth in school history (in any conference), and joined on the first team by Obanor. RJ Glasper picked up a spot on the All-Newcomer Team behind 11.0 points per game.
• The Golden Eagles continue to top the 3-point shooting ranks in the NCAA hitting 11.3 per contest, led by Abmas, who ranks second in the country making 95 this season moving up to sixth in ORU single-season history. Not only do the Golden Eagles make a high volume from behind the arc, they do so at a high rate hitting 39 percent of attempts ranking 12th in the country, and also are 12th averaging 81.5 points per game.
• ORU remains the nation's best free-throw shooting team connecting on 82.2 percent of its shots, which would tie a NCAA record for a single season set by Harvard in 1984. Abmas (88.9) and Obanor (88.8) are in the top 20 of the NCAA at 14th and 18th, respectively, in free-throw percentage.
• Having scored 20 or more points in 12 of his last 13 games, Abmas remains the NCAA's leading scorer averaging 24.4 points per game. He also sits second in the league with a 1.7 assist to turnover ratio and 1.5 steals per game. He became the 37th player in ORU history to reach 1,000 career points March 7 needing just 54 games to reach the milestone as the ninth-fastest to hit the mark in school history.
• Obanor has grabbed a league-leading 248 rebounds this season to rank 17th in the country, while his 13 double-doubles are 10th. He currently ranks 14th in Golden Eagles history with 662 career rebounds and was the 18th player in team history with 1,000 points and 500 rebounds in a career reaching both in January.
• ORU played the nation's third-toughest, non-conference schedule as all five of its road opponents reached the NCAA Tournament (Arkansas, Missouri, Oklahoma, Oklahoma State and Wichita State).
• ORU was picked to finish second in The Summit League Preseason Poll behind only defending regular season co-champion South Dakota State.
• The Golden Eagles have eight new faces for 2020-21 with two grad transfers (RJ Glasper, Justin Lovvorn), two junior college transfers (Sheldon Stevens, Kareem Thompson) and four freshmen (Jonathan Alexandre, Jamie Bergens, Nate Clover III, Ismael Plet).

For the latest information on ORU Men's Basketball, follow the Golden Eagles on Twitter and Instagram, or go to www.ORUAthletics.com. Fans can also receive updates on the team by downloading the ORU Athletics app from the App Store or Google Play Store .
#GoldenStandard

COURTESY ORAL ROBERTS ATHLETIC COMMUNICATIONS