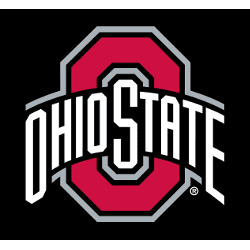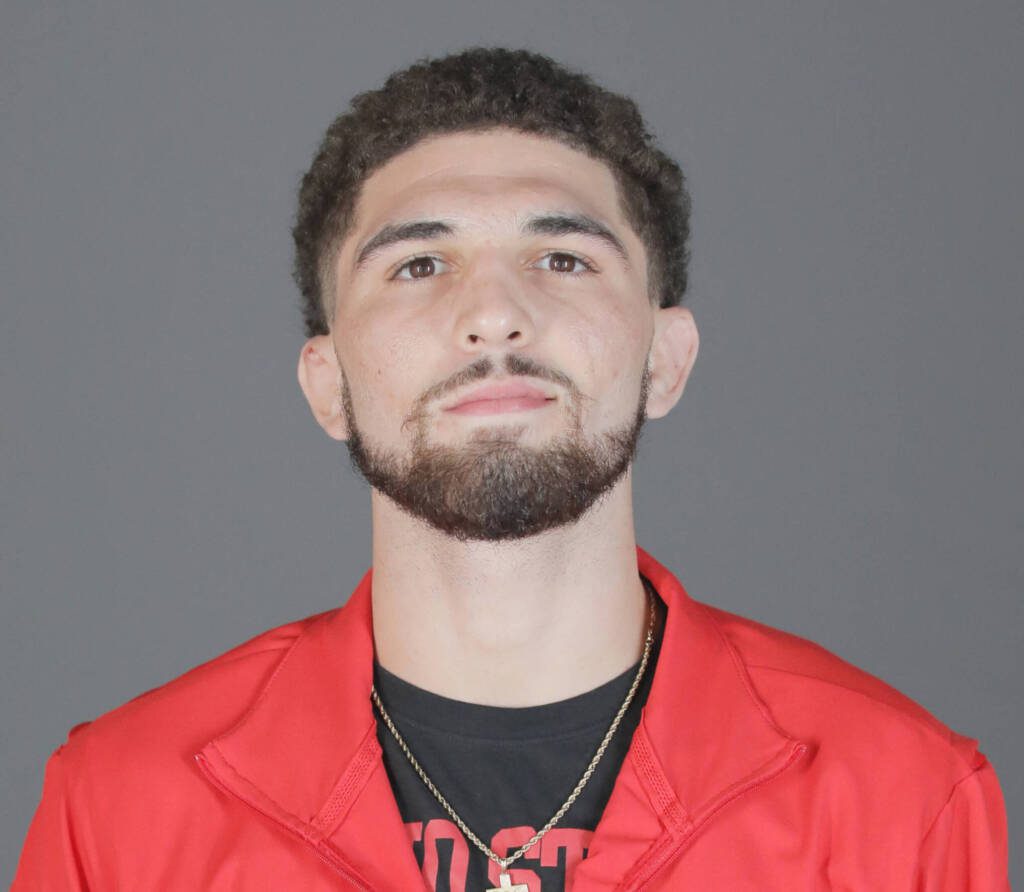 Sammy Sasso will wrestle for a national title Saturday night
ST. LOUIS, Mo. – Three Ohio State Buckeyes secured All-America honors on Friday at the 2021 NCAA Wrestling Championships in St. Louis.
Top-seeded Sammy Sasso picked up two wins, including a pin in the semifinals to advance to Saturday's championship match at 149-pounds. He is looking to become Ohio State's 24th individual national champion.
Ethan Smith and Tate Orndorff also secured All-America status in slightly different ways. Smith won his quarterfinals match while Orndorff had to wrestle four times on Friday in the wrestlebacks.
As a team, Ohio State is currently in ninth place with 45.5 total points.
Malik Heinselman opened the day with a rubber match against Michigan State's RayVon Foley. Heinselman won the regular season match in Columbus and the Foley won the meeting at the Big Ten Championships. On Friday, Foley picked-up two takedowns in the third period and came away with a 6-3 victory.
Dylan D'Emilio had a great first match with Virginia's Brian Courtney on Friday. Trailing 6-3 entering the third, D'Emilio took down Courtney three times in the final period with the last one coming with just eight seconds remaining. Neither wrestler registered a takedown in the first sudden victory period and D'Emilio rode Courtney for all 30 seconds of the first tiebreaker period. He then escaped from the bottom right at the start of the second tiebreaker period to win the match.
His run in the wrestlebacks ended a round later however, as Oklahoma's Dom Demas got two takedowns in the third period to stretch his lead and eventually topped D'Emilio 14-8.
Sasso advanced to the semifinals and earned his All-America status with a workman-like 8-3 win over Yahya Thomas of Northwestern. Sasso had a takedown in all three periods and controlled the riding time as well. Thomas, the No. 25 seed in the bracket, had beaten the No. 8 and No. 9 seeds yesterday to reach the quarters.
In the semis, Sasso went to his signature move. Oklahoma State's Boo Lewallen got to Sasso's side but Sammy was able to get across and dig in his cradle. He got Lewallen in tight and it was over. He pinned the Cowboy at the 4:01 mark and punched his ticket to the finals.
Sasso will meet North Carolina's Austin O`Connor on Saturday night. The two wrestlers have been ranked No. 1 and No. 2 all season in every poll.
Ethan Smith took on Arizona State's Anthony Valencia in his quarterfinal match on Friday afternoon. Valencia led 4-2 after the first but Smith had nice reversal at the start of the second and another takedown to take a 6-4 lead. Valencia took a shot midway through the third and Smith was ready, countering with a takedown and four near-fall points to seal the match. He went on to win 13-4 and solidified his All-American status.
He took on Pitt's Jake Wentzel in the semis and jumped out to an early 2-0 lead with a takedown just 30 seconds into the match. Wentzel escaped late in the first and then rode out the entire second period to essentially secure the riding time point. In the third, Wentzel broke free and got a reversal for two more points and would go to a 4-2 win.
Smith heads to the consolation semis where he will face Travis Wittlake of Oklahoma State. The two met in the second round on Thursday and Smith came away with a 4-3 win.
Kaleb Romero faced No. 2-seed Demetrius Romero in his quarterfinal match in the 174-pound bracket. Kaleb was unable to match Demetrius' takedown in the first period and he would fall 6-0. That sent him to the consolation bracket where he met Michigan's Logan Massa Friday evening. Massa beat Romero 4-3 in the Big Ten Championships two weeks ago and topped Romero again on Friday night, winning this time 6-1.
Rocky Jordan started his day with a dominating 16-0 tech fall victory over Hofstra's Charles Small. That setup a third meeting this season with Purdue's Max Lyon. Jordan won the regular season match but Lyon got his revenge in the Big Ten Championship. On Friday, Jordan scored a first period take down and that was the only scoring of the match. Both wrestlers rode out the second and third periods and Jordan moved on.
On Friday night, his run came to a halt as Virginia Tech's Hunter Bolen jumped-out to a 6-0 lead in the first period on a takedown and a four-point near-fall. He used that lead to cruise to a 7-3 victory.
Tate Orndorff also started his day needing three wins to secure All-America status. He rolled to an 11-3 major decision over Hofstra's Zachary Knighton-Ward in his first match. He then scored an escape in the first tiebreaker period and held on in the second for a 2-1 win over Wyoming's Brian Andrews.
On Friday evening, he squared-off with Ethan Laird of Rider. The winner of that match would earn All-America honors. Orndorff got the first takedown late in the first and then secured the escape point in the second to lead 3-0 headed to the final period. After Laird escaped from the bottom, Orndorff got his second takedown and used the riding time point to post a 7-2 victory. The postmatch smile was hard to miss as Orndorff collected the second All-America honor of his career.
But he had to regroup quickly because he another match with Wisconsin's Trent Hilger. Both wrestlers looked fatigued as it was the end of a long day. Each guy got their escape point and Orndorff took a shot late in the third. He was close to having control was Hilger was able to wiggle out from underneath and got his own takedown with just seven seconds remaining. That was enough to steal the victory.
Orndorff will have one final match against Penn State's Greg Kerkvliet in Sunday's seventh-place match.
125 | Malik Heinselman
R1 | Lost to Robert Howard (Penn State) | D, 6-4
Con. R1 | Def. Jackson DiSario (Stanford) | D, 10-3
Con. R2 | Lost to RayVon Foley (Michigan State) | D, 6-3
141 | Dylan D'Emilio
R1 | Lost to Sebastian Rivera (Rutgers) | D, 8-1
Con Prelim | Def. Vinny Vespa (Hofstra) | MD, 8-0
Con. R1 | Def. Lane Peters (Army West Point) | D, 10-4
Con. R2 | Def. Brian Courtney (Virginia) | TB-1, 10-9
Con. R3 | Lost to Dom Demas (Oklahoma) | D, 14-8
COURTESY OHIO STATE ATHLETIC COMMUNICATIONS