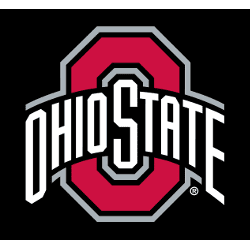 March 20, 2021
Tre Leclaire becomes Ohio State's all-time leading goal scorer
DOWNLOAD: Ohio State Postgame Press Conference Video // Final Stats // Season Stats
COLUMBUS, Ohio – Third-ranked Maryland used a 6-1 fourth-quarter run to pull away for a 16-8 victory over Ohio State on Saturday at a sun-soaked Ohio Stadium. The Terrapins improve to 5-0 on the season while the Buckeyes are now 2-3.
The Short Story
Ohio State's day was highlighted by a significant individual accomplishment: graduate student Tre Leclaire scored the Buckeyes' opening goal in the first quarter and became the program's all-time leader in the category, passing Logan Schuss (2010-13). Leclaire now has 148 career goals.
Junior Jack Myers had his best offensive game of the season, scoring four goals while dishing out two assists for six points. Over the last two games, Myers has 11 points (seven goals, four assists).
The Buckeyes also got strong play at two key areas: in goal and at the face-off X. Graduate student Alec Van de Bovenkamp stopped 14 shots while Justin Inacio controlled play in the X, winning 19 of 27 while also picking up 11 ground balls.
Quotable
"Credit to a good Maryland team," said head coach Nick Myers. "I thought we played well in goal and at faceoff, two areas we can really build on going forward in the second half of the season. We will quickly turn the page and get ready for another rivalry game."
How the Goals Were Scored
Leclaire's record-breaking goal came at the 4:34 mark of the first quarter, tying the score at 1-all after a defensive oriented first 10 minutes of regulation.
Maryland scored twice in the final three minutes of the quarter and then four times to open the second quarter to take a 7-1 lead (8:09 remaining second quarter).
The Buckeyes stacked back-to-back goals together from Johnny Wiseman and Grant Mitchell at the 5:00 and 4:19 marks to cut the UMD lead to 7-3. Daniel Maltz's goal with 10 seconds remaining before halftime gave the score 8-3 in Maryland's favor.
Ohio State made their push in the third quarter, scoring the first three of the quarter to draw to within two, 8-6, with 6:30 remaining. Myers scored twice and Jackson Reid had only tally.
After Maryland had scored twice to go ahead 10-6, Myers scored his third goal of the game with just 1:19 remaining in the third to make the score 10-7 headed to the fourth.
Maltz and Logan Wisnauskas each scored twice in the fourth quarter for the Terrapins. The Buckeyes' lone goal came from Myers with 53 seconds remaining in the game.
This and That
Coming into today's game, Maryland had outscored its opponents 19-3 in the third quarter. The Buckeyes won the third quarter today, 4-2.
Myers' four goals are a career high, topping the three that he had this season against Johns Hopkins (2/20), Penn State (3/6) and Michigan (3/14).
He has 87 career points on 44 goals and 43 assists.
Inacio's 19 face-off wins and 11 ground balls were both season highs.
Leclaire has now scored at least one goal in 30 straight games. He has 86 goals and 15 assists in that span.
Jeff Henrick played in his 60th career game, the most of any active player on the roster.
Statistically Speaking
Shots: Maryland 41, Ohio State 35
Saves: Ohio State (Van de Bovenkamp) 14, Maryland (McNaney) 11
Ground Balls: Ohio State 31, Maryland 29
Faceoffs: Ohio State 19-of-27, Maryland 8-of-27
Clears: Maryland 20-of-24, Ohio State 14-of-17
Extra Man: Ohio State 1-for-1, Maryland 2-for-4
Turnovers: Ohio State 18, Maryland 12
Ohio State Top Scorers (G-A-P): Jack Myers 4-2-6, Jackson Reid 1-1-2, Tre Leclaire 1-1-2, Johnny Wiseman 1-0-1, Grant Mitchell 1-0-1
What's Next
The second half of the 2021 schedule begins next week with another rivalry game. The Buckeyes head to Ann Arbor, Mich. to take on the Wolverines Saturday at 1 p.m. The game will be streamed on BTN Plus.
#GoBuckeyes
The People. The Tradition. The Excellence.
COURTESY OSU ATHLETIC COMMUNICATIONS