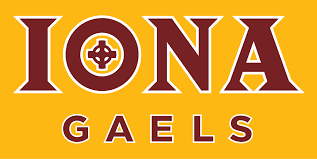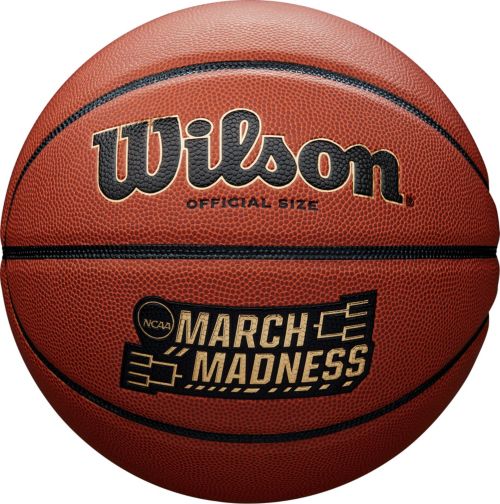 Gameday Central – No. 2 Alabama (24-6, 16-2 SEC) vs. No. 15 Iona (12-5, 6-3 MAAC)
Game #18
Saturday, March 20 | 4:00 p.m. ET (approximately)
Location
Indianapolis, IN | Hinkle Fieldhouse
Watch | Listen
TBS | March Madness Live | Westwood One
TODAY'S GAME CAN BE SEEN ON:

IONA IN THE NCAA TOURNAMENT
Officially, Iona is 0-13 all-time in the NCAA Tournament
after its 1980 appearance was vacated due to violations.
The Gaels has had a couple heartbreaking defeats in
tournament play, including a six-point loss to BYU in 2012,
two-point defeats vs. Ole Miss in 2001 and Syracuse in 1998
and back-to-back one point losses to Virginia and Loyola
(Ill.) in 1984 and 1985.
IONA VS. ALABAMA – SERIES HISTORY
The two teams meet for the second time in history and first
time since 1989. The Crimson Tide doubled up the Gaels
78-39 at the Cable Car Classic at Santa Clara University on
December 29, 1989.
IONA VERSUS THE SOUTHEASTERN CONFERENCE
Iona is 6-19 all-time vs. current Southeastern Conference
opponents following a loss at Arkansas in 2014. The Gaels
had lost 12 in a row prior to an upset win at Georgia on
December 15, 2012. Kentucky has been Iona's most frequent
foe with six games (0-6). The Gaels also have wins vs.
Auburn, Florida, Ole Miss, South Carolina and Texas A&M.
ABOUT CONFERENCE TOURNAMENT TITLES
• Iona is the only NCAA Division I program
to capture its last five straight completed
conference tournament championships and holds
the nation's longest active streak.
• Only three programs have won at least six
tournament titles in the last decade. Iona's six
during the time frame is only eclipsed by Gonzaga
(8) and New Mexico State (7).
ABOUT NCAA TOURNAMENT APPEARANCES
• 23 of the 357 NCAA Division I programs have
appeared in at least seven of the last nine NCAA
Tournaments. Only three of the 23 have come
from mid-major conferences (Gonzaga [8], Iona
[7] and New Mexico State [7]).
• Nine teams in the 2021 NCAA Tournament Field
have been in at least the last five straight tournaments,
from 2016-present. The staggering list includes:
Gonzaga, Iona, Kansas, Michigan, Michigan State.
North Carolina, Purdue, Villanova, and Virginia
MID-MAJOR PROGRAMS WITH SEVEN NCAA
APPEARANCES IN LAST NINE TOURNAMENTS*
School Conf. #
Gonzaga WCC 8
Iona MAAC 7
New Mexico St. WAC 7
LUCKY 13, SIX CONFERENCES, FIVE TEAMS
• Iona won its league record 13th MAAC
Tournament Championship last weekend. The next
highest total is five, shared by Siena and Manhattan.
• Rick Pitino earned his 13th conference
tournament championship in 33 seasons as a
Division I head coach.
• Coach Pitino has won championships with Boston
University (1983), Kentucky (1992-95, 1996), Louisville
(2003, 2005, 2009, 2012-14) and now Iona (2021).
• Rick Pitino is the only coach in NCAA Div. I history
to win tournaments in six difference conferences
(ECAC North, SEC, Conference USA, Big East,
American and MAAC).
• Coach Pitino is also just the third head coach in
D-I history to take five different schools to the NCAA
tournament, joining Tubby Smith and Lon Kruger.
KING OF THE HILL, TOP OF THE LIST
• No team among the 14 NYC Metropolitan Area
Division I basketball programs within 30 miles of the
center of NY College basketball, Madison Square
Garden has won more games than Iona College in
the last quarter century (477; Hofstra #2, 464).
• Over the last decade, Iona's 223 wins and
.632 win percentage are also the best in both
categories. (Seton Hall, 205 wins; .577 win pct.)
• Since 1995-96, the Maroon & Gold hold the lead in
wins (477), 13 more than Hofstra, 33 more than No. 3
Seton Hall and the top win percentage (.587).
• Iona's 10 postseason appearances (seven
NCAA, two NIT, one CIT) since 2010-11 are the most
during the time frame, twice as many Seton Hall (4
NCAA, 1 NIT) and St. John's (three NCAA, two NIT).
TOP NEW YORK METRO TEAMS (2010-pres.)*
2010-pres. 1995-pres.
Team W-L Pct W-L Pct.
IONA 223-130 .632 477-336 .587
Seton Hall 205-150 .577 444-367 .547
Long Island 187-154 .548 371-401 .481
Hofstra 192-161 .544 464-350 .570
Wagner 182-147 .553 385-379 .504
St. John's 184-171 .518 425-389 .522
– all teams with .500 or better record since 2010
AT LONG LAST
• Iona College men's basketball tipped off on
Feb. 12 at the Hynes Center after a 51-day layoff
due to COVID-19 issues within the program.
• It was the longest layoff in NCAA Division I this
season. Four programs have experienced gaps in
playing time of more than 40 days including the
Gaels' MAAC counterpart Canisius.
• A full-timeline of the Gaels' delay is available
on page 7 of the game notes.
LONGEST LAYOFFS IN NCAA D-I IN 2020-21
Team Days Last Next
IONA 51 12/23 2/12
UC Davis 49 12/4 1/22
NC Central 48 12/12 1/29
Canisius 41 1/2 2/12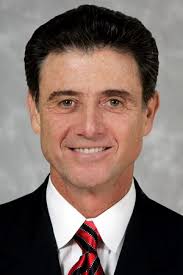 THE (OTHER) BIG STORY
• Iona College is in its first season under Hall of
Fame head coach Rick Pitino in 2020-21
• Coach Pitino was tabbed to lead the program
on March 14, 2020 after Tim Cluess stepped down
for health reasons following the most successful
decade in Iona basketball history.
• Coach Pitino spent the last two seasons Panathinaikos
B.C. (PAN-ah-tin-IKE-ohs) in the EuroLeague in Greece.
• The Naismith Hall of Famer begins his 33rd year
as a head coach of an NCAA Division I program.
• Coach Pitino has led Hawaii, Boston University,
Providence, Kentucky, Louisville and Iona to 782
career wins, seven final fours, and two national titles
among his numerous career accomplishments.
• The New York native returns home to the
Metropolitan area where it all started. Growing up in
Manhattan, Pitino starred for the CHSAA's St. Dominic
High School on Long Island before his collegiate
playing days at UMass and long coaching career.
• He also coached several years with the New
York Knicks and Boston Celtics in the NBA.
SIX DECADE CLUB
• With Iona's win at Hofstra, Naismith Hall of Fame
head coach Rick Pitino joined an exclusive club,
becoming the sixth head coach to win a Division I
college basketball game in six different decades.
• Coach Pitino won his first game in the 1970s with
the University of Hawaii in 1976. His stint at Boston
University wrapped around the turn of the 1980s
decade, where he also won games with Providence
and Kentucky. He spent eight seasons with the
Wildcats, all in the 1990s. His 2000s and 2010s
victories all came while at the Louisville. His first
win at Iona on Dec. 5, 2020, also his first this decade.
• Coach Pitino joined contemporaries Cliff Ellis,
Jim Boeheim and Mike Krzyzewski who joined
the list last season.
• Bill Reinhart (1910s-1960s, Oregon, George
Washington) and Tony Hinkle (1920s-1970s,
Butler) were the lone members prior to the turn of
the calendar in January.
• Phog Allen of Kansas lore, came very close–
he coached from the 1900s to the 1950s but in
the 1910s, his only year at a Div. I school was at
Kansas in 1919-20. The Jayhawks won their first
four games that season, but the season opener
took place on January 6, 1920. Allen remains one
of many "five-decaders".
• Special thanks to research assistance from STATS, Inc.
AMONG THE NCAA LEADERS
• Iona's field-goal percentage defense and
three-point field goal percentage defense ranks
among the Top 25 in the nation.
• The Gaels boast a 39.9 FG% against which is
fourth in the MAAC but No. 23 in the NCAA.
• The Maroon & Gold's 30.1 3FG% against ranks
No. 24 in the nation.
• Junior Berrick JeanLouis leads the MAAC and
is No. 14 in the nation with 2.29 steals per game.
• Senior Asante Gist also leads the MAAC and is
No. 16 with an 88.9 FT%.
JUNIOR JOSEPH NAMED ROOKIE OF THE YEAR
• Freshman Nelly Junior Joseph became the
fourth MAAC Rookie of the Year in program
history and first since Schadrac Casimir in 2015.
• Junior Joseph and Casimir are joined by Scott
Machado (2009) and Richie Simmonds (1985) as
MAAC Rookies of the Year from Iona.
• Joseph led all MAAC rookies in scoring,
rebounding, field goal percentage and blocked
shots. He was a 4x MAAC Rookie of the Week
ROSS, JUNIOR JOSEPH NAMED ALL-MAAC
• Seniors Isaiah Ross and freshman Nelly Junior
Joseph added their names to the long list of Iona
College men's basketball All-MAAC performers.
• Ross, a preseason All-MAAC Second Team
selection was named to the postseason first team
after leading the league in scoring during the
regular season.
• Junior Berrick JeanLouis was Iona's candidate
for Defensive Player of the Year while freshman
Ryan Myers was the team's candidate for MAAC
Sixth Player of the Year.
ALL-MAAC FIRST TEAM SELECTION OVER THE
LAST DECADE-PLUS
• For the 10th time in 11 seasons, Iona enters the MAAC
Championship at least one All-MAAC First Team selection.
• Isaiah Ross joins Gael greats Mike Glover
(2011, 2012), Scott Machado (2011, 2012), Lamont
Jones (2013), Sean Armand (2014), David Laury
(2015), A.J. English (2014, 2015, 2016), Jordan
Washington (2017), Rickey McGill (2019), and
E.J. Crawford (2019, 2020) as First Team honorees
since the 2010-11 campaign.
• Three years ago, Iona snapped a MAAC record
for consecutive seasons with a player on the AllMAAC First Team, spanning seven years.
• Siena had seven straight from 2006-2012, Manhattan
(2000-2005) and La Salle (1987-1992) recorded six
straight and the Gaels (1997-2001) had five.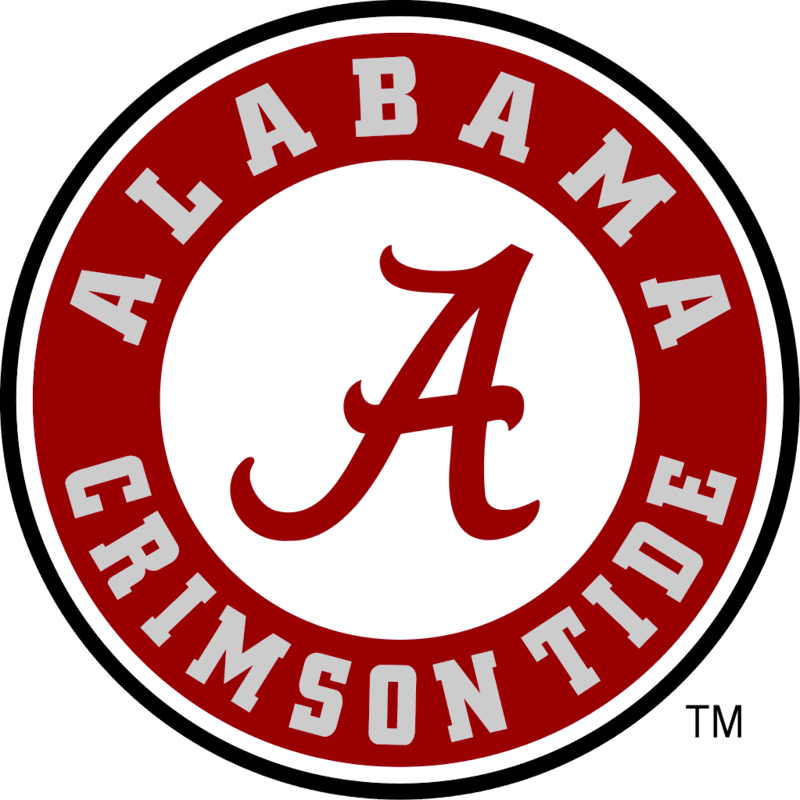 COURTESY IONA SPORTS INFORMATION