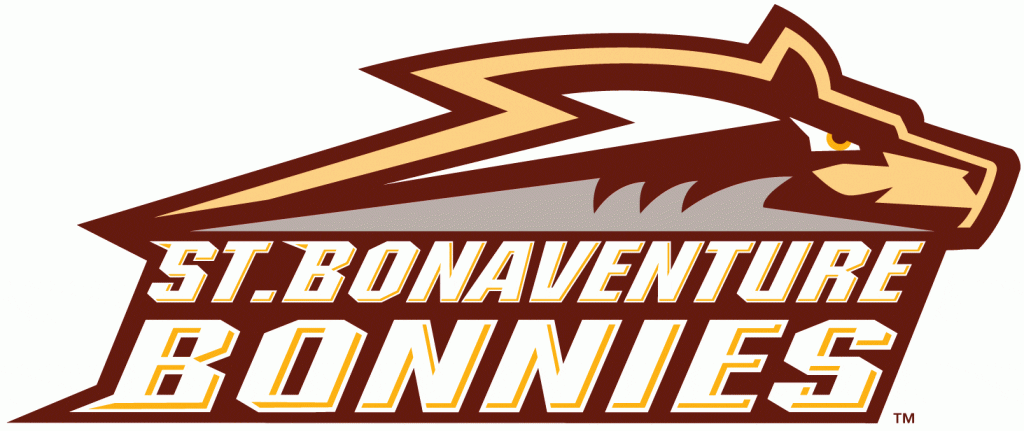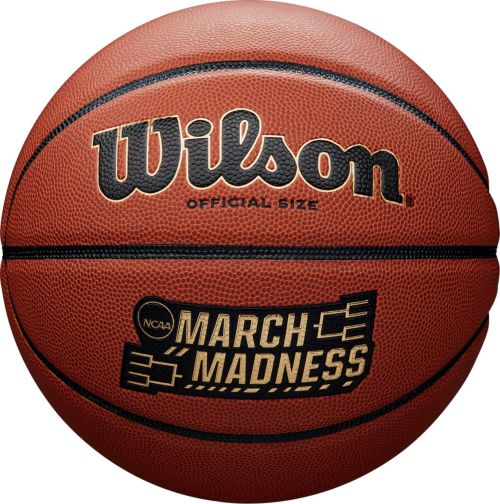 Mar 18, 2021
No. 9 ST. BONAVENTURE (16-4, 11-4 A-10) vs. No. 8 LSU (18-9, 11-6 SEC)
Saturday, March 20 – 1:45 p.m.
NCAA First Round
Bloomington, Ind. – Assembly Hall
TV: TNT
Radio: 95.7 FM in Olean area (NCAA rules prohibit online streaming of local radio broadcast)
Online Coverage: March Madness Live
Complete Game Notes (PDF)
Bonnies Tournament Journal || Bonnies Dance Tournament Central
INDIANAPOLIS – St. Bonaventure enters the Big Dance as a nine-seed in the East Region, fresh off winning the second Atlantic 10 Tournament Championship in school history. The Bonnies will face eighth-seeded LSU, the runners-up in the SEC Tournament at 1:45 p.m. Saturday afternoon inside Indiana's Assembly Hall on TNT (DirecTV Channel 245; DISH Channel 138; Spectrum Olean area cable Channel 41).
The Bonnies are making their eighth NCAA Tournament appearance in school history and third under two-time Atlantic 10 Coach of the Year Mark Schmidt. This year's squad enters the Tournament with a 16-4 record after capturing both the A-10 regular and postseason titles, a first in the history of Bonnies Basketball. It is the first trip to the Tournament for the program since a 2018 at-large bid where the Bonnies scored a 65-58 First Four victory over UCLA before a 77-62 setback vs. Florida in the next round.
Bona enters the Tournament with the highest seed in school history, after being an 11 seed in 2018, a 14 in 2012 and 12 in 2000. The Brown and White, of course, reached the Final Four in 1970, but that came before the current seeding system was implemented. All-time, the Bonnies are 7-9 in NCAA Tournament games.
Saturday's First Round matchup brings a classic clash of styles: The Bonnies were one of the nation's best defensive teams during the season, stifling opponents all year while reaching a ranking of fifth in the country in points allowed at just over 60 per contest.
In the past few weeks, St. Bonaventure's defense has been even stingier: In the last seven games leading into the NCAA Tournament, the Bonnies allowed an average of 54.8 points per game. Included in that total was a dominating stretch of three wins in the Atlantic 10 Tournament where the Bonnies looked every bit the part of a top seed, owning a +14 scoring margin.
On the other side is an LSU team that was one of the nation's most explosive offensively. The Tigers (18-9) stand eighth nationally in points per game, scoring 82.1 per outing.
St. Bonaventure is powered by an outstanding group of five juniors who each average in double-figure scoring, making SBU one of just two teams in this year's Tournament with five players averaging 10 or more points per game for the year, joining UCLA.
Back-to-back Atlantic 10 First Team point guard Kyle Lofton (14.6 ppg, 5.5 apg) was electric during the Atlantic 10 Championship Game, pouring in a game-high 23 points in the victory over VCU. Jaren Holmes, an A-10 Second Team selection, adds another scoring threat and perimeter option (13.6 ppg, 40% 3-point FG), while Indiana native Jalen Adaway (12.3 ppg, 6.1 rpg) has scored in double figures in six consecutive games and nine of 10. Dominick Welch (11.7 ppg, 6.1 rpg) brings a deep threat (team-best 49 3-pointers, ninth in school history with 164 for his career) and ability to crash the boards and in the middle, Atlantic 10 Defensive Player of the Year Osun Osunniyi is the difference-maker (10.5 ppg, 9.5 rpg, 2.9 bpg). Osunniyi became the second player in program history to win Atlantic 10 Championship Most Outstanding Performer honors and has been especially dominant of late, averaging a double-double during the conference tournament with 13 blocks in three games.
The Tigers boast First Team All-SEC selection Cameron Thomas, an electric freshman guard who averaged over 22 points per game to pace the SEC in scoring during his debut and has scored 20 or more points in 11 of the team's last 12 games. Junior guard Javonte Smart also earned Second Team All-SEC accolades with nearly 16 points per game and 4.0 assists per contest, surpassing 1,000 points for his career. In the frontcourt, sophomore forward Trendon Watford averages over 16 points and seven boards a game to also take Second Team All-SEC honors.
Under the leadership of former VCU coach Will Wade, the Tigers came one point shy of an SEC title, dropping an 80-79 decision to Alabama in the final. Prior to that, LSU defeated Vanderbilt (83-68), Missouri (86-80), Ole Miss (76-73) and Arkansas (78-71) as part of a four-game win streak to begin March.
While the Tigers score a ton, they give up a fair amount of offense as well: opponents averaged 75 points during the campaign.
Many around the nation have circled the Bonnies vs. Tigers as one of the first round's most intriguing matchups, in fact, Yahoo! Sports listed the game as the best game in the opening weekend.TRENDING NUMBERS 1 – St. Bonaventure leads the Atlantic 10 and ranks fifth in the nation in scoring defense by allowing just 60.4 points per game.1 – Saturday's game will be the first-ever meeting between St. Bonaventure and LSU. The Bonnies are 1-8 against teams from the SEC all-time.1 – St. Bonaventure is the top-ranked Atlantic 10 team in the latest NCAA NET rankings (23).6 – St. Bonaventure had six COVID-related cancellations during non-conference play. Due to a team pause on Nov. 19, the Bonnies went from being slated to having the very first Division I game of the season Nov. 25 at 9 a.m. in Bubbleville vs. Towson to being one of the last teams in the nation to play their first game Dec. 15 vs. Akron.6 –Jalen Adaway has scored in double figures 13 times this year, including six straight and nine of the last 10. During the last nine-game stretch, he is leading the team in scoring by averaging nearly 15 ppg. He led all scorers with 17 points in the A-10 semifinal vs. Saint Louis.7 –Osun Osunniyi matched his career-high with seven blocks in the Atlantic 10 Semifinals vs. Saint Louis and he has 20 blocks in the past four games. He nearly set two program A-10 Tournament records – his 14 rebounds vs. Duquesne were one off the SBU A-10 Tournament record and his seven swats vs. SLU came just one short of the program record of eight by Andrew Nicholson in the 2012 A-10 Championship Game win over Xavier.9 – With a 9-seed in this year's NCAA Tournament, the Bonnies have their highest seed ever since the tournament went to its current format. 12-0 – The Bonnies are undefeated when winning the battle of the boards (12-0).13 –Osun Osunniyi had 13 blocks in three Atlantic 10 Tournament games, just two off the Tournament record of 15 set by Rodney Blake (SJU) in 1986.18 –Alejandro Vasquez had a season-high 18 points, the most by any Bonnies bench player this year, Feb. 26 vs. GW. It was his highest scoring output since a 20-point effort in a win over Rutgers last year. His five 3s vs. GW represent a career-best.40 –Osun Osunniyi has 40 career games of three or more blocks. He needs one block to tie Youssou Ndoye '15 for third in program history for career blocks. 40 –Kyle Lofton has played the full 40 minutes 10 times this year, including in six of the last nine games. He has played 37 or more minutes in all but four games this year. He played a season-low 33 minutes vs. GW Feb. 26. Dominick Welch has played all 40 minutes five times this year and Jaren Holmes four times.44% –Jaren Holmes led the A-10 in 3-point percentage at nearly 44% for the regular season (35-80).164 –Dominick Welch has 164 career three-pointers and needs three more to tie for eighth in St. Bonaventure career history. +172 – Despite being outsized in most of its games, the Bonnies are +172 in points in the paint this year. The Bonnies have been outscored in the paint just four times this year: at SLU on Feb. 6 when the Billikens owned a 20-18 edge in the painted area, at Davidson on Feb. 24 (24-18), vs. Dayton March 1 (24-20), vs. VCU March 14 (32-30). POSTSEASON RESUMESt. Bonaventure is 12-4 against Quadrant 1-3 opponents this season, including 7-3 against Quadrant 1&2 teams. Bona scored Quad 1 wins on the road at Richmond and Davidson and on neutral court over Saint Louis and VCU and Quad 2 home victories over VCU and Davidson and on the road at Duquesne. LUCKY NUMBER 9When the NCAA Tournament was last held in 2019, the 9-seeds went an undefeated 4-0. St. Bonaventure hopes that trend continues in 2021. Despite being the lower-seeded team, St. Bonaventure ranked higher than LSU in the NCAA NET (23 vs. 28), KenPom (25 vs. 29) and RealTime RPI (12 vs. 29). THE RUN CONTINUESSt. Bonaventure is in the midst of one of the best runs of success for any Atlantic 10 program. The Bonnies clinched their seventh consecutive season of double-digit conference wins, the longest active streak for any A-10 program. Since the 2011-12 campaign, the Bonnies won the league tournament title twice, a regular season crown in '16, reached the A-10 Championship Game in '19, scored an NCAA Tournament win in 2018 over blue blood UCLA and averaged 19 wins per season. Bona's 83 wins in A-10 games since '14-15 also are second-best among all A-10 programs, tied with VCU. IRON MAN FIVE 2.0One of St. Bonaventure's legendary teams from its rich basketball history is a team Bona fans refer to as the "Iron Man Five." The 1967-68 Bonnies team went an undefeated 22-0 in the regular season and rose to No. 3 in the national rankings behind a starting five that played nearly every second (Bob Lanier, Bill Butler, Jim Satalin, Bill Kalbaugh, John Hayes). This year's starters have a similar "iron man" feel with all averaging over 32 minutes per game. Over 88 percent of St. Bonaventure's season scoring has come from its regular starting five, the highest percentage in the nation. OFFENSE IS FICKLE, DEFENSE WINS GAMESBona head coach Mark Schmidt likes to tell his players that offense is fickle, but defense can be a constant that allows winning teams to weather offensive droughts. The Bonnies have been one of the A-10's best defensive teams in recent years: In addition to leading the conference in scoring defense this year, SBU has limited A-10 opponents to 60 points or less 28 times since the start of 2018-19. The Bonnies allowed 61.4 ppg in conference games in '18-19, 69.1 ppg in '19-20 and 59.1 this year – no other A-10 team allowed less than 63 ppg in conference games this year. ELEMENTARY, MY DEAR JARENJaren Holmes has been a spark plug for the Bonnies since joining the program last year, but particularly this season. He averages a team-best 14.4 ppg during Atlantic 10 games. He was named Atlantic 10 Player of the Week on Jan. 11 following a 38-point outburst vs. Saint Joseph's. He was limited to just 90 seconds of action in Bona's loss Dec. 30 at Rhode Island, greatly impacting the outcome of that contest. A back-to-back Atlantic 10 All-Academic Team selection, Holmes is an outstanding student. A Sports Media major with a 3.6 GPA, he took part in a workshop with PolitiFact and co-authored two articles for the nationally known fact-checking organization during the spring 2020 semester. He becomes the only person to write for PolitiFact and play in an NCAA Tournament. His published article was on the promise of convalescent plasma therapy in the treatment of COVID-19. Further, he is a regular contributor to St. Bonaventure's campus news station, SBU-TV, producing his own news pieces and doing on-air work. OVERCOMING HISTORY The Bonnies are the first No. 1 seed to win the Atlantic 10 Championship since Saint Louis did so in 2013 and just the fifth all-time. Bona is just the third top seed to reach the final since 2010. SBU joined UMass (5), Saint Joseph's (4), George Washington (2), Rhode Island (2) and Saint Louis (2) as the only current league members to win multiple A-10 championships. ———
For the latest news on St. Bonaventure athletics, stay connected on social media. Follow the Bonnies on Twitter @GoBonnies and get men's basketball updates @BonniesMBB. Keep up with the Bonnies on Facebook /GoBonnies and on Instagram @GoBonnies.
COURTESY ST. BONAVENTURE ATHLETIC COMMUNICATIONS