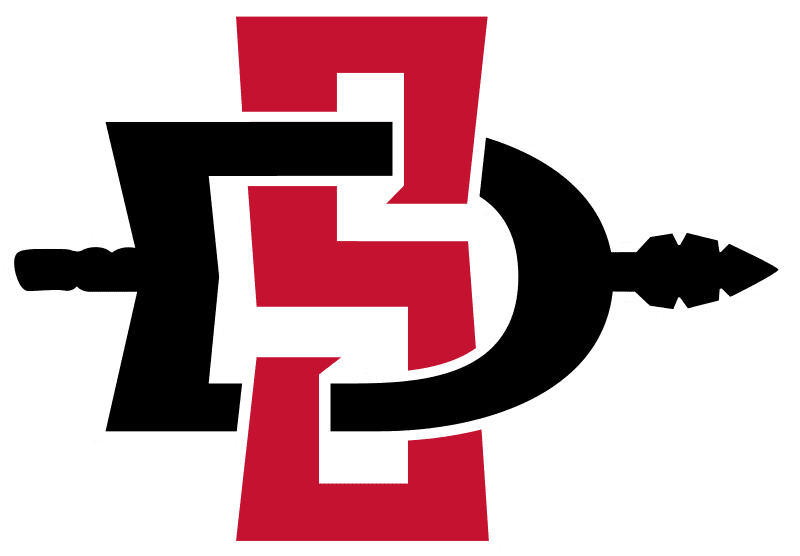 SAN DIEGO – The San Diego State men's basketball team earned a No. 6 seed and will play the No. 11 seed Syracuse in the first round of the NCAA Tournament (Midwest Region). The Aztecs (23-4, 14-3 MW) will face the Orange (16-9, 9-7 ACC) on Friday, March 19 at Hinkle Fieldhouse in Indianapolis. Game time is set for 6:40 p.m. PT and Jim Nantz, Bill Raftery and Grant Hill will have the call for CBS.
The Aztecs, who will be making their 13th Division I NCAA Tournament appearance, have the second-best record (53-6) in the nation since the start of the 2019-20 season. They enter the tournament riding a 14-game winning streak, the third longest in the country, after capturing both the Mountain West regular season and tournament championship.
Syracuse finished the season 16-9 and finished eighth in the ACC with a 9-7 record. They beat the No. 9 seeded North Carolina State Wolfpack 89-68 in the second round of the ACC Tournament before falling to the top-seed, Virginia, 72-69 in the quarterfinals. Led by head coach Jim Boeheim and his son, leading scorer Buddy Boeheim, the Orange enter the tournament with a No. 40 NET ranking (SDSU is No. 18).
The Aztecs have played Syracuse twice in program history, losing both times. Their first meeting was in the second round of the 2007 NIT Tournament, an 80-64 loss at the Carrier Dome. Their second matchup came on on the USS Midway in San Diego Bay on Nov. 11, 2012, a 62-49 Aztec loss, when the Orange were ranked No. 9 in the country.
The winner of the SDSU-Syracuse clash will square off against the victor of the No. 3 seed West Virginia (18-9, 11-6 Big 12) vs. No. 14 Morehead State (23-7, 17-3 OVC) on Sunday, March 21.
 Final preparations are underway for the first-round game of the 2021 NCAA Men's Basketball Championship between the No. 16-ranked and 6-seed San Diego State Aztecs and the 11-seed Syracuse Orange. The matchup is slated to tip at 9:40 p.m. ET (6:40 p.m. PT) and will be broadcast on CBS.
 
STORYLINES (through games of Mon., March 15)
No. 16/18 San Diego State, the 6-seed in the Midwest Region, opens play in the 2021 NCAA Men's Basketball Championship
with a first-round matchup against Syracuse, the 11th-seed, on Friday at Hinkle Fieldhouse in Indianapolis.
 
San Diego State earned an automatic berth in the event by claiming the Mountain West Conference tournament title. The Aztecs also claimed the outright regular-season title. SDSU owns a record 14 Mountain West Conference men's basketball championships.
 
The Aztecs are making their 13th appearance in the Division I event, owning a 6-12 all-time record. Head coach Brian Dutcher has been on the Aztec sidelines for 15 of the program's 18 all-time tournament games and all six of the program's tournament victories. This is his second NCAA appearance for the two-time Mountain West Conference Coach of the Year.
 
This is the program's eighth tournament appearance in the last 11 seasons that a champion was crowned. That total does not include last season when SDSU was 30-2 and ranked No. 6 in the AP poll when the season ended prior to the tournament.
 
San Diego State has won 14 consecutive games and its last loss occurred on Jan. 16. On game day, SDSU's last loss will be 62 days ago. The win streak is the second longest active nationally (see list below) and ranks as the fourth-longest in school history.
 
During the 14-game winning streak, San Diego State average margin of victory has been +18.4 points. Ten of the victories have been by at least 11 points.
 
San Diego State is led by a pair of fourth-year seniors – Matt Mitchell and Jordan Schakel.
Senior forward Matt Mitchell became the first Aztec player to earn Mountain West Conference Player of the Year and conference tournament most outstanding player. The senior averages a team-high 15.4 points, 5.5 rebounds and 1.9 assists. He is just the third player in program history to record career totals of 1,000 points, 500 rebounds, 200 assists and 100 steals (also: Trey Kell and Winston Shepard).
 
Senior guard Jordan Schakel is third nationally in three-point field goal percentage (46.7 percent). He has a three-point field goal in all 27 games this season. The Aztecs are 14-0 this season and 21-1 in Schakel's career when he scores 15 or more points. Schakel earned second-team all-conference honors and was on the all-tournament team.
 
Senior guard Terrell Gomez, a graduate transfer from CSUN, is playing his best basketball of the season. For the season, Gomez is averaging 8.8 points and 2.3 assists and has connected on 41.7 percent of his three-point field goal percentage. Gomez is 15-0 as a starter for the Aztecs, that is the best starting record in school history and is the best record by a starter this season outside of Gonzaga.
 
Senior guard Trey Pulliam leads San Diego State in assists (3.4) and has posted three consecutive double-digit scoring games (12.7 ppg) for the first time in his 59-game career. Prior to this stretch, Pulliam had never recorded consecutive games with 10 or more points.
 
Junior forward Nathan Mensah averages 8.2 points, 6.1 rebounds and has 38 blocked shots. He was instrumental in the conference tourney championship game, with 10 points and eight rebounds in the win over Utah State.
 
San Diego State is ranked No. 16 in the AP Poll this week, marking the fifth consecutive week that the Aztecs have appeared in the AP Top 25 Poll and the seventh week this season. This is the 88th week that SDSU has appeared in the Top 25, all have occurred since the start of the 2010-11 campaign. Ironically, that is tied for the 18th-highest total during that range with Syracuse during that span.
 
-SDSU-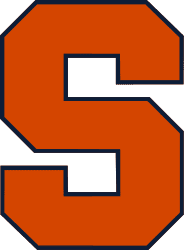 COURTESY SAN DIEGO STATE ATHLETIC COMMUNICATIONS